Blink's newest outdoor security camera, the Blink Outdoor 4, isn't a huge departure from its previous model, which was released three years ago. However, the modest improvements in the Blink Outdoor 4 — a wider field of view, person detection, and dual motion zones — are welcome upgrades to an already excellent budget security camera.
The price of the Blink Outdoor 4 is now $119 — $20 more than the older generation — but it's still a great value for those who want to keep tabs on the outside of their home. Read the rest of our Blink Outdoor 4 review to see if this is the best outdoor security camera for you.
Blink Outdoor 4 review: Price and availability
The Blink Outdoor went on sale August 24, 2023. The starting price is $119.99 on Amazon for the camera and the Blink Sync Module 2; pricing for individual cameras has not yet been released as of this writing.
Blink Outdoor 4 review: Design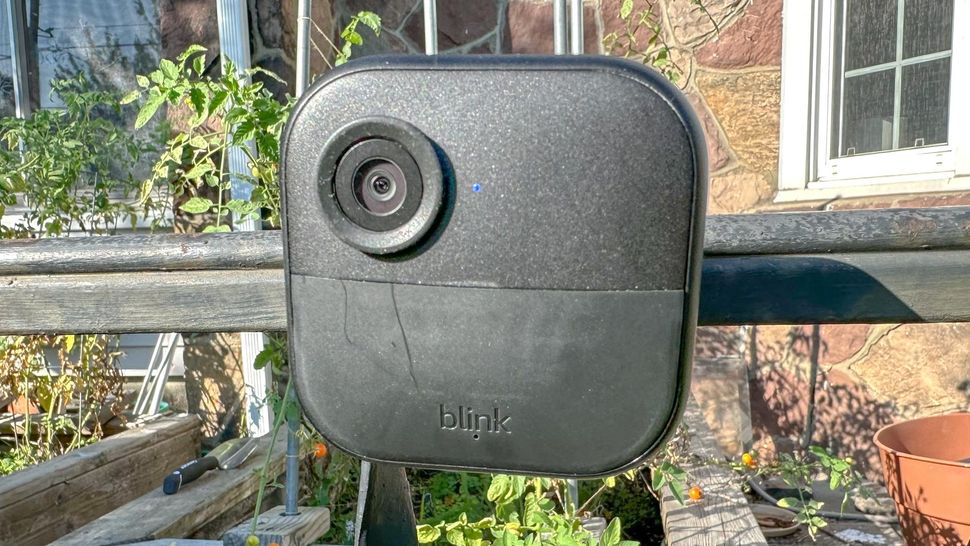 While the Blink Outdoor 4 is roughly the same size and shape as its predecessors — it's a bit thicker — the camera has moved from the center of the front to the upper left corner. The camera's infrared sensor is also much less obvious; rather than a small dome, it's now hidden behind the front faceplate. As a result, the camera looks a lot sleeker than before — not that you'll spend a lot of time looking at it.
Like the earlier cameras, the rear of the Blink Outdoor 4 is held in place by a large metal screw; a USB-C port is protected by a small rubber flap. Unscrewing the back reveals the battery compartment. The camera comes with two AA Lithium batteries, which Blink says should last up to two years. Based on my experience with older Blink cameras, this is fairly accurate, though they'll run down faster if you place the camera in a high-traffic area.
Blink Outdoor 4: Specs
Size: 2.7 x 2.7 x 1.5 inches
Field of view: 143 degrees (diagonal)
Resolution: 1080p/30 fps
Night vision: Yes
Audio: Full duplex
Local storage: Yes
Smart home compatibility: Alexa
Power: Two AA batteries
Cloud Storage: Starting at $3/month
Should you not want to be bothered with changing batteries, Blink does make a solar panel accessory for its cameras, though annoyingly, you have to buy it with a camera. Fortunately, there are a number of third-party solar panels that should work with the camera. Also included is a small mounting bracket that pops into the back of the camera.
The standard Blink Outdoor kit includes the Blink Sync Module 2, a small square that acts as a bridge between the camera and your home Wi-Fi network. Similar to Arlo's cameras, this module allows the Blink cameras to expend much less energy than they would if they had to connect directly via Wi-Fi to your router. As a bonus, the Sync Module 2 has a USB port; attach a thumb drive, and you can store videos locally.
If you already own the Blink Sync Module 2, you can continue to use that with the Outdoor 4 camera.
Blink Outdoor 4 review: Performance
The Blink Outdoor 4 has the same resolution as its predecessor, the Blink Outdoor — 1080p and up to 30 fps — but the newer camera has a wider field of view (143 degrees diagonal as opposed to 110 degrees). More significantly, the Outdoor 4 has person detection — previously only available with the Blink Wired floodlight camera — and dual-zone motion detection, both of which should help reduce the number of false alerts you receive.
It's nice that Blink has added person detection, but the security camera still lacks animal, package, and vehicle detection. These features are found on most other home security cameras, including budget models like the Wyze Cam v3.
I set up the Blink Outdoor 4 outside next to the previous generation Blink Outdoor, to compare how the two performed. Right away, the person detection feature on the Outdoor 4 cut down tremendously on the number of alerts I received; I live on a fairly busy street, so even with motion zones set up, I still received far more alerts on the older Outdoor model whenever a car drove by.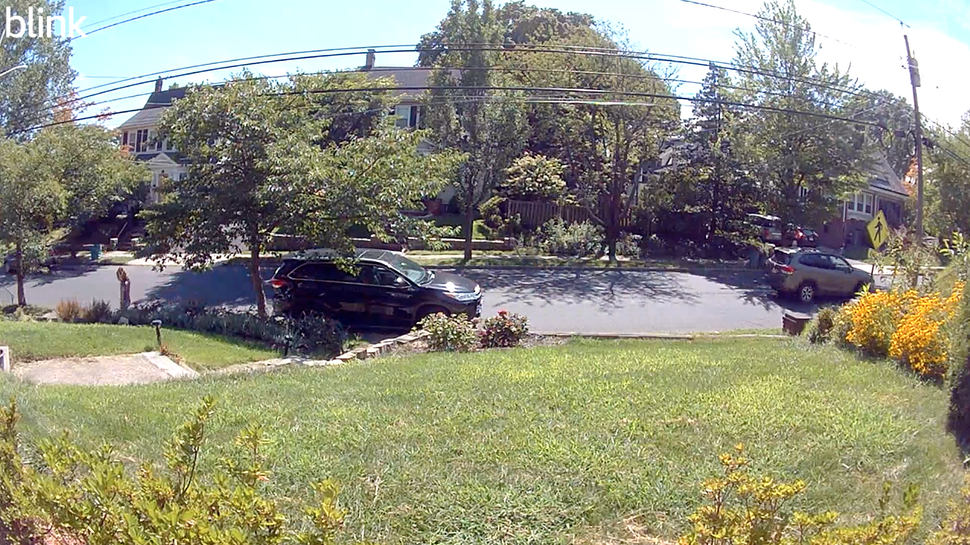 Daytime video from both cameras looked fairly similar, though the Outdoor 4 has a wider field of view, and colors were more vibrant; I could see more of the black-eyed susans on the side of my lawn than I could with the last-gen model, and the yellow of their petals popped a lot more.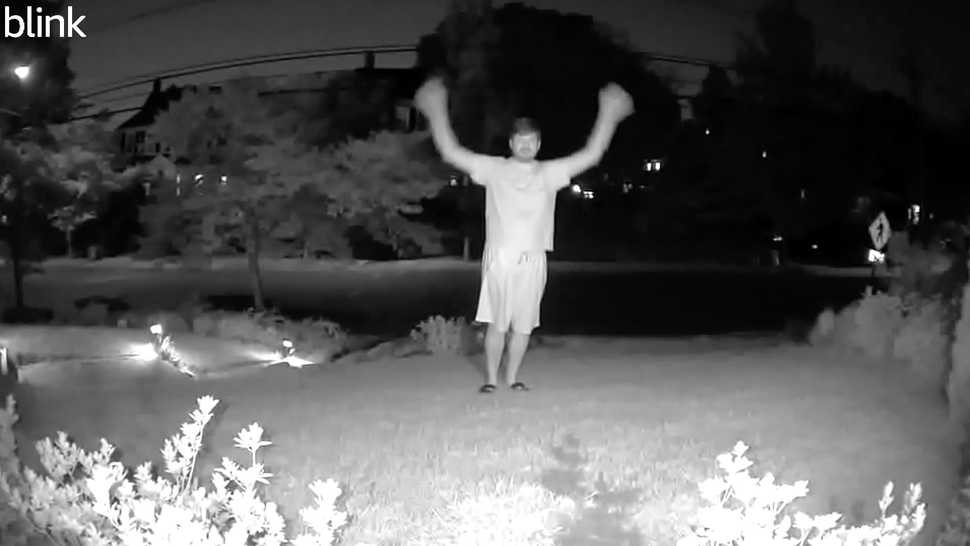 However, nighttime video on the Outdoor 4 was drastically better than the older model. With the IR intensity on both cameras set to Low, I walked in front of them, about 10 feet away. The Outdoor 4 model was able to adequately light not just me, but everything else around. I could make out trees and houses a good 50 feet behind me; on the older Blink Outdoor, it was just black.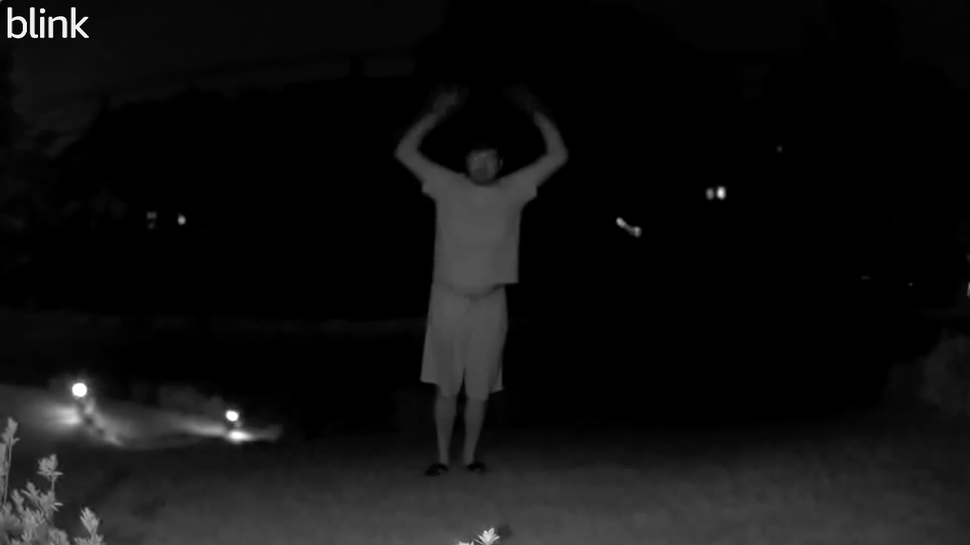 Still, when you compare the Outdoor 4 to pricier cameras such as the Nest Cam (battery), the image is not nearly as crisp; I had to get much closer to the camera before my face was sharper. I also wish that recordings weren't limited to 60 seconds.
Unlike the Wyze cam v3, another excellent budget outdoor security camera, the Blink Outdoor 4 can't record color night vision; then again, the Wyze Cam needs to be plugged in to an outlet, something you don't have to do with the Blink Outdoor 4.
Blink Outdoor 4 review: App and subscription fees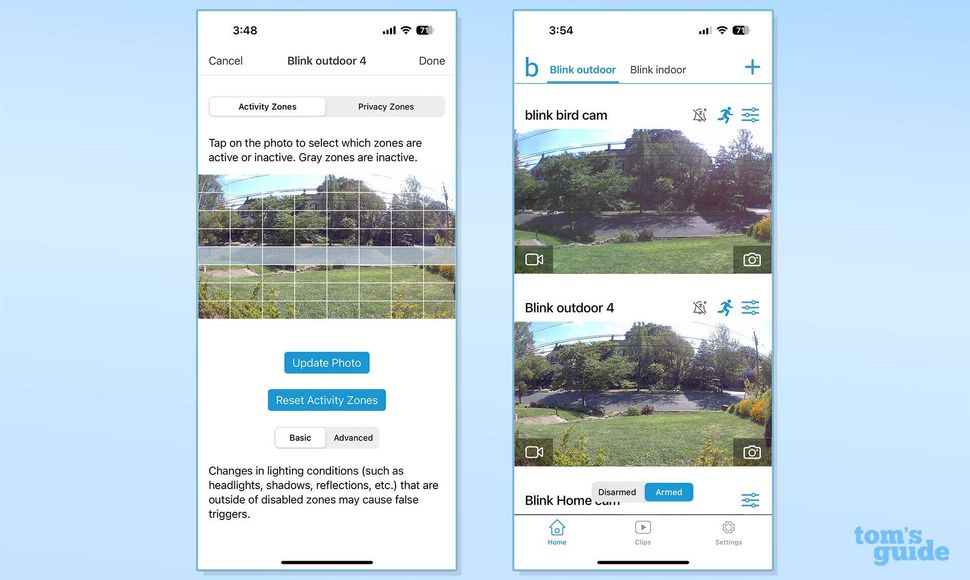 Blink's app gives you a lot of control over the cameras; it's very easy to set up, especially the activity and privacy zones. Instead of having to draw a square or polygon, you simply tap on a grid of squares to activate or deactivate an area within the camera's view.
Blink's cameras all have temperature sensors built in; it's one feature not found on most of the competition. What's nice is that you can set alerts if the temperature goes above or below a certain threshold; it's handy if you want to monitor a room or area that can't get too hot or too cold.
Other settings let you adjust the video quality (Standard is 720p, Best is 1080p), recording length (up to 60 seconds), night vision sensitivity, and privacy zones.
One of my frustrations with Blink continues; you can only create one schedule for all cameras connected to the same Sync Module. So, if I had a camera in the front of my house, and one in the rear of my house, but wanted them to turn on at different times, I would need a second Sync module.
As Blink is owned by Amazon, it's easy to link the camera to Alexa, and add it to a smart home routine. However, it will not work with Google Assistant, nor SmartThings.
If you want to store videos in the cloud, use the person detection features, or share videos, you'll need to sign up for a Blink subscription. Prices start at $3/month or $30 a year for a single camera, or $10/month ($100/year) for an unlimited number of cameras. Here are more details about Blink's subscription plans.
Among the best security camera storage plans, Blink's are less expensive than Ring (which starts at $4/month), but pricier than Wyze, which starts at $1.49 per month.
Blink Outdoor 4 review: Bottom Line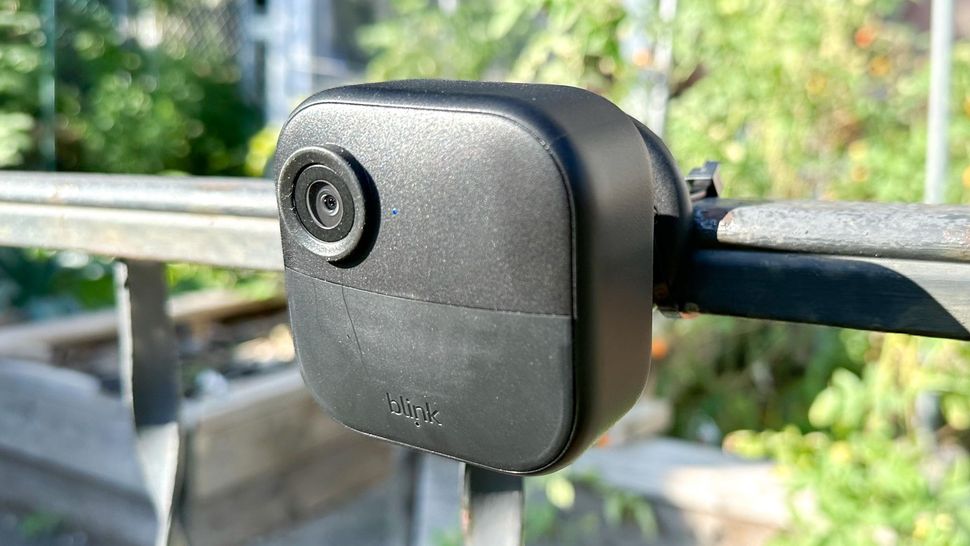 The addition of person detection, a wider field of view, and a more sensitive sensor — especially at night — makes the Blink Outdoor 4 a worthy successor for the company's main outdoor security camera. While it costs $20 more than the previous generation, the Blink Outdoor 4 remains a good value for those who need an inexpensive camera to keep tabs on the outside of their home.
However, nighttime image quality isn't as good as more expensive models from Nest and Arlo, which is to be expected. And, there are still some other limitations, such as the fact that videos are capped at 60 seconds, and you need to subscribe to Blink to use all the camera's features. But, the Blink Outdoor 4 is a good option for those who need an outdoor security camera, and don't want to pay too much.