Cyber Monday iPhone deals are beginning to dry up,. but you can still find ways to save on all sorts of iPhone models. While most deals center around the new iPhone 13, you can also find remaining deals on older iPhones as well.
The best Cyber Monday deals on iPhones feature some very aggressive pricing, though in most cases, you'll need to either trade-in your current phone or sign up for an unlimited plan. Some of our top iPhone Cyber Monday deals require you to do both. Meanwhile, some phones are backordered (all colors of the 128GB iPhone 13 are showing delivery well into December) while others are selling out completely.
We're keeping a constant eye on the best iPhone Cyber Monday deals around. Here's where you can still save.
Best Cyber Monday iPhone deals still available
Cyber Monday iPhone deals — best sales happening right now
iPhone 13
iPhone 12
iPhone SE
iPhone 11
iPhone XR
Cyber Monday iPhone deals — the best accessories
To go along with your new iPhone, we recommend some other essentials, especially a case. Luckily, we have several options for you.
Of course, there's more to getting the most out of your phone. A case can help keep it safe and make it look nice, but there are some other of the best iPhone 13 accessories we think you should check out to enhance your experience.
Cyber Monday iPhone deals — what to expect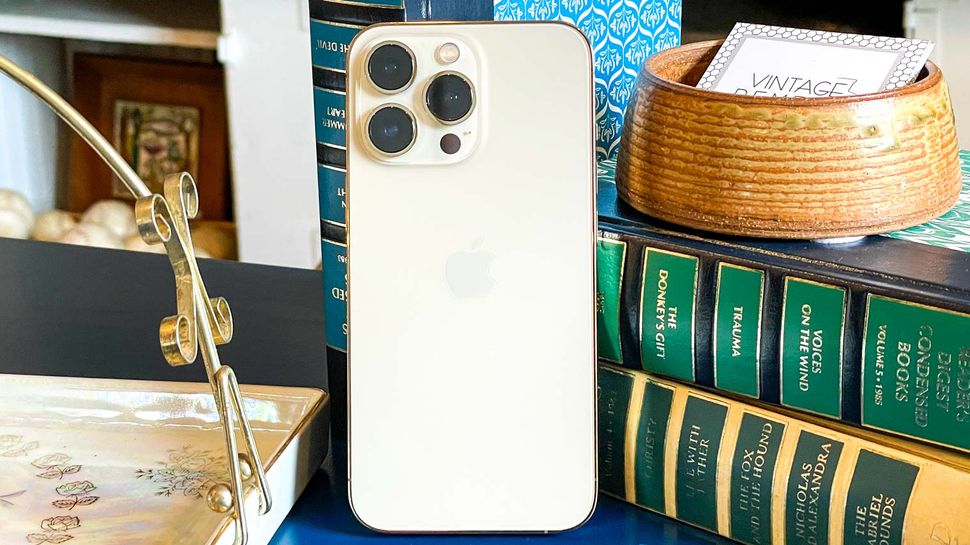 iPhone 13: Practically every major carrier is currently offering free iPhone 13 deals. The iPhone 13, iPhone 13 mini, and the iPhone 13 Pro can be had for free when you trade-in an older device and open a new unlimited line. (If you need information on the best unlimited data plans, we've got a breakdown of which plans include free subscriptions to streaming services.) Meanwhile, the iPhone 13 Pro Max is being sold for $99 if you meet the same requirements. Expect to see BOGO deals and higher trade-in credits appear in the next few weeks.
iPhone 12: Apple's previous-gen smartphone is a better bargain than ever. We'd expect more iPhone Cyber Monday deals on the step-up model (128GB), whereas the base model (64GB) will continue being offered for free when you switch carriers.
iPhone 11: At its new $499 price, the iPhone 11 is now $100 cheaper than it was prior to the iPhone 13's launch. You won't see many discounts on this phone from major carriers, but other prepaid carriers will likely slash an extra $50 off the iPhone 11.
iPhone SE: Apple's $399 budget phone will sell for $0 on contract this holiday season. In fact, multiple retailers like Verizon are already offering the iPhone SE for free.
Will Apple feature Cyber Monday discounts on iPhones?
Apple typically doesn't lower prices on iPhones for Cyber Monday. Instead, as Apple announced for its four-day sales event, you can get gift cards ranging from $50 to $200 for buying different Apple products. Specifically, the iPhone 12 and iPhone 12 mini will qualify for a $50 gift card.
Tips for finding the best iPhone Cyber Monday deals
Start with mobile carriers: Mobile carriers tend to offer the best iPhone deals. There is one catch — in order to get their best deals, you'll have to switch to their service. In some instances, you may also have to sign up for an unlimited plan.
Trade-in your old phone for credit: If you have an older phone to trade in, many carriers will give you a generous credit that could range from $100 to as high as $1,000 off. As a result, it pays to keep your smartphone's cables, box, and accessories in good condition so you can get the most from your trade-in.
Check out MVNOs: Short for mobile virtual network operator, MVNOs operate on the infrastructure of existing networks. For instance, Verizon-owned Visible works on Verizon's network, whereas Mint Mobile uses T-Mobile's. MVNOs offer less costly plans than their bigger counterparts. In some instances, there are some trade-off such as less readily available customer support or slightly slower data speeds.
Don't be afraid of refurbs: Apple offers some of the best refurbs in the industry. They refurbish their iPhone to look like new and we especially like the company's refurbs because they're all backed by the same 1-year warranty you'd get with a new Apple device.