You can get web hosting for cheap even with the best web hosting services: there's no divide between high-level hosting and affordable pricing. Users with any budget can access website hosting without needing to cut bandwidth, storage, security, or uptime needs, and without breaking the bank.
If you're wondering how to choose a web hosting service, and then, once you've chosen, how you buy a hosting package, it's our view that it's best to ensure you've prepared yourself fully, given yourself all the information you need, and then get the best web hosting for cheap via the best deals available.
We've brought together the best web hosting for cheap, collating the top deals available across leading providers of quick, reliable, and secure web hosting for individual or business sites.
Hostinger, one of our leading web hosts, is offering 80% off four-year subscriptions on its Single Shared hosting plan (covering one site). Namecheap, one of the most competitively-priced hosts, offers a top series of plans with unmetered bandwidth and storage: it's offering 40% off its Professional Business Email packages, and 18% off its PositiveSSL Multi-Domain security add-on.
Web hosting has always been an energy-intensive service, but for those minded to save the environment and the planet, GreenGeeks is your best bet. This eco-friendly host is giving new customers up to 77% off its Lite, Pro and Premium packages. For experienced web devs, Liquid Web is pffering 25% off dedicated server hosting, as well as 40% off bare metal servers and HIPAA-compliant servers.
If you're looking for a new website too, our round-up of the best website builders and the best cheap website builder deals give you our top providers and their best deals, so that you can save money throughout your new site development plans.
Web hosting for cheap: the best deals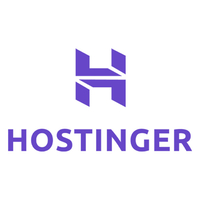 Hostinger: Get 80% off four years of shared hosting
Hostinger is one of our leading web hosts, and offers competitively-priced web hosting across the board for shared, VPS, cloud, and many other hosting types. It's currently exclusively offering 80% off a four-year subscription to its Single Shared hosting package, covering one website.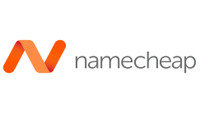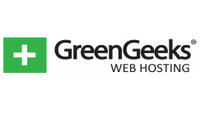 GreenGeeks: Save up to 77% off new plans
GreenGeeks is not only one of the most eco-friendly hosting options out there, it's also one of our favorite hosts available. It also offers excellent security features across the board, plus access to the popular cPanel control panel and its intuitive interface. Add phone, email, and 24/7 live chat support, and there's a lot to like.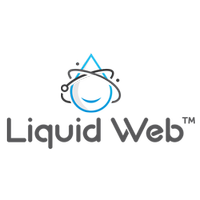 Liquid Web: 75% off VPS; 25% off dedicated plans
Liquid Web is an excellent option for more experienced website builders. It's a trusted provider with great performance and a powerful (if somewhat complicated) interface. Power users will enjoy the whopping 75% off VPS hosting, and there's also 40% off HIPAA-compliant hosting for any healthcare businesses looking for extra data privacy.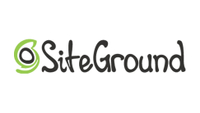 SiteGround: Save 69% off web hosting
There's a lot to like with SiteGround. And while usually that means it comes with a higher price tag, you can enjoy 69% off StartUp, GrowBig and GoGeek web hosting plans. You get ample space, unmetered traffic, daily backups and enhanced security, plus a ton more.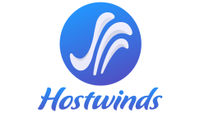 Web hosting: deals round up
---
Web hosting FAQs
What is web hosting?
Just as your business needs an office, a website needs web hosting in order to stay online. Web hosting is a service whereby a dedicated provider allows access to its computer servers on a subscription basis, with each server containing the storage space and bandwidth needed to host one or many websites online.
It's not feasible for every business and individual to host their own web servers—that would be too expensive and inefficient. That's why web hosts have massive data centers across the world, where they keep and maintain these servers, allowing access to their resources for a fee.
There are different types of web hosting solutions available at different price ranges. Starting with shared hosting, which is the most cost-efficient, it goes all the way up to expensive dedicated hosting for large-scale websites.
The majority of cheap hosting plans are shared in nature, with multiple websites sharing resources on the same physical server. However, a few select hosting companies have also been offering cloud hosting, managed hosting, and virtual private server (VPS) hosting at some really attractive rates.
What should you look for in a cheap web host?
When you are looking for a cheap hosting provider for your website, it's also important to keep quality in mind. Most of the major hosting providers online have a range of cost-effective plans available, but not all of them provide the same level of value.
A good web hosting provider offers excellent support in case you run into any issues. It also has a reliable uptime guarantee—the percentage of time your website is guaranteed to stay online during any year. Your hosting provider has to have fast server response times as well, so that people don't get frustrated and leave while trying to load your website.
Of course, a cheap shared hosting plan won't offer the same server speeds or support as the most expensive dedicated hosting. It is also worth noting that most web hosts will cap your maximum storage capacity and bandwidth on cheaper plans, so you have to make sure you buy into one that works for your business.
However, there are a lot of competitors in the market, each with their own distinguished offerings, to suit your specific needs and circumstances. Some may also be cheaper than others with certain promo codes: for example, we can help you save on Hostinger plans with our Hostinger coupon codes.
What's the difference between free and cheap web hosting?
There are web hosts that offer a limited version of their services free of charge, but these offers are usually meant to help you get a taste of what it's like to host your website with them before you actually sign up.
Free web hosting hardly ever offers the same number of features as a paid hosting plan, not to mention it imposes a slew of restrictions to cap your usage for economic feasibility. A free hosting plan is fine if you want to test-run things before a full launch, or if you only require a website for personal use, but professionals and business owners should always consider a paid hosting plan.
How we review web hosting services
When we review web hosts, first of all we trial a given host's response times and uptimes, as these are key to performance, and do this by creating a test website, checking the times over a two-week period for comprehensive results. We also analyze and test user interfaces, features, and tools, in order to ensure that we can tell you with confidence if they're easy to use or designed for professionals.
In addition, we also look into security features and customer support response times in depth, as you'll want to make sure your site is safe, and that any issues encountered can be fixed promptly and professionally. Finally, we make sure to research and explain pricing in detail, so that we can make you aware of one of the less-positive elements of web hosting: often-exponentially increasing monthly costs after your initial, cheaper introductory period.
Further reading on and next steps with web hosting
Learn how to host a website before you start, and avoid common hosting mistakes. Enhance your knowledge of hosting security and look into anonymous website hosting for added privacy; then choose a domain name and register your domain. Finally, see how hosting can affect SEO for your website.
It's also worth taking a look at our guides covering different types of web hosting, including the best Linux web hosting, the best Windows hosting, and the best WordPress hosting.