The best cheap website builders, which are usually the same providers as those ranking among the best website builders, provide any user with the ability to build a website from scratch quickly and simply, regardless of their level of experience.
Whether you're creating an individual or business website, the best cheap website builders offer users visually-impressive templates, specific marketing or website SEO tools, small businesses and ecommerce functionalities, and intuitive user interfaces that utilize drag-and-drop technology.
We've outlined below our best cheap website builder deals from providers across the sector. Wix is our top platform across many use cases, and it's one of the most popular and highly-rated site builders available thanks to its powerful editor and versatile user experience. In May, Wix is offering 10% off its yearly premium plans with the code TAKE10.
For those looking to build an ecommerce website, Shopify is one of the most commonly-used ecommerce store builders available. This month, it's offering 10% off annual plans, and 20% off biennial plans—it's also worth noting that you can try the platform for free for 14 days, with no credit card required.
If you're entering the website builder sector at the beginner's end of the spectrum, 1&1 IONOS MyWebsite offers simple, no-code site creation with excellent tools and features, and is currently available for 50% off.
Read on to find the best cheap website builder deals available: if you're in the market for the best web hosting services, it's also worth taking a look at the deals offering best web hosting for cheap to save yourself money across the board.
The best cheap website builder deals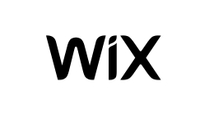 Wix: Save 10% on yearly premium plans (TAKE10)
Wix's powerful and intuitive editor makes it one of our top picks thanks to its sector-leading editor, exceptional ecommerce tools, and 24/7 support, plus a wide array of templates allowing anyone to easily build a professional-looking website. Get 10% off yearly plans by using the coupon code TAKE10 at checkout.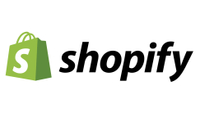 Shopify: Save up to 20% off premium plans.
Shopify stands out for ecommerce solutions that balance a beginner-friendly interface with advanced and powerful features. While plans are normally a bit higher-priced than those from competitors, you can benefit from 20% off premium plans to help offset that cost, and take advantage of this excellent solution.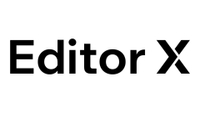 Editor X: Save up to 21% with yearly plans.
Editor X ranks highly among the top website builders, thanks to its intuitive interface and deep levels of customization and flexibility. It also features great collaborative tools for teams to work on putting together the perfect website with minimal effort. Save up to 21% right now by signing up for a yearly plan.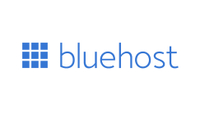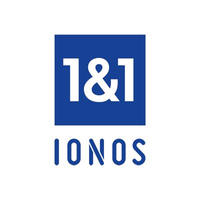 1&1 IONOS: Save 50% on your first year.
1&1 IONOS isn't the most powerful website builder, but it's a good option for beginners with little-to-no experience. The platform, from one of the leading web hosts, provides standard and ecommerce website plans at affordable pricing, and currently you can get 50% off your first year—paying just $5 a month.

Best cheap website builder deals roundup:
---
Website builders FAQs
What is a website builder?
A website builder is an online application that allows you to build websites without any knowledge of code. Using a website builder, you can create a website simply by dragging and dropping various components like text, images, and video onto a blank web page.
Since most website builders are meant for beginners, they also bundle together web hosting and domain registration to create a one-stop shop for everything you need to launch your website. This helps you save time and effort as you launch, although the finished website isn't always as feature-rich as a custom-made one created by a professional developer.
When should you use a website builder?
Website builders have been getting more and more popular over the years. However, they aren't suited to all occasions. For example, if your business website has very specific requirements or needs advanced customization to work, a website builder may not be the right choice for you.
However, if what you are looking for is a way to launch a fully-functional website within hours, not days, a website builder may be your best option. It's also worth noting that website builders cost significantly less than the expense of designing and maintaining your own self-hosted website, which is another reason why they are so popular among small businesses and medium-sized businesses.
What should you look for in a website builder?
When looking for a website builder that's both affordable and functional, there are a few things you should keep in mind. Your website builder should come with excellent customer support and offer decent server performance. Depending on your requirements, you also need to choose a subscription plan that offers sufficient storage space and bandwidth.
However, if you want to make the most of your website builder, you will also want it to be easy to use and have a great user interface. Using any website builder involves some sort of learning curve, and you need to choose one that's suitable for your technical expertise. For example, Wix is a website builder that offers a very intuitive interface for you to work with. It even uses artificial intelligence to make the website-building process easier for beginners.
Scalability is another important thing to consider. You want to create your website using a tool that leaves space for future growth. A website builder that offers flexibility in terms of design and resources as well third-party integrations is always a good choice.
Finally, you may need your website builder to have specific features depending on your industry and profession. Ecommerce websites, for example, can benefit from features like a built-in tax calculator or a shopping cart. A news blog, on the other hand, will need a good content management system in order to make publishing new articles easy.
Free vs cheap website builders — Which is better?
How to build a website with...
When comparing free website builders vs paid, major website builders often offer a free plan that allows you to "test-drive" their services before you make an annual commitment. While these plans are indeed free forever, they are highly limited both in terms of features and resources. Some even display compulsory ads on your website as a means of compensating for the free offering.
If you are building your website as a hobby or for other personal reasons, a free plan might just suffice. However, professionals and business owners should always consider buying into a paid plan if they want to create a successful website.
How we review website builders
Website builder comparisons
When we review website builders, we test the site editor to see where it lands on the user experience scale, so we can identify whether it's aimed at novices or more advanced users. We undertake trials in which we construct sites and test builder features and tools comprehensively, and test customer support and service response.
In turn, we establish how pricing works, because a cheaper initial monthly cost can increase exponentially after your first term; and we compare builders against one another to see which platforms come out on top in this competitive sector.
Further reading on and next steps with website builders
Looking for a particular kind of website builder not covered here? We've got buying guides covering the best website builders for photographers, the best website builder for musicians, the best free blogging sites, and the best website builders for WordPress.
Be sure to learn how to choose the right way to build a website for you. We've also put together a guide on how to get the best performance with a good, simple website design.
Once you've chosen a builder, there are a range of elements you need to familiarize yourself with and steps to take. Choose a domain name and then register your domain; implement website security; enhance website branding; and find free website content.
It's important to ensure that you make your site accessible; that you understand web SEO; that you undertake website audits regularly; and, if you're just blogging, learn how to start a blog.