Looking for gift ideas? We've got you covered. Here at Tom's Guide we spend hundreds of hours reviewing all kinds of devices, so we can help you find the best tech gifts for everyone in your life.
If the person you're shopping for doesn't have a wish list or if you simply want to surprise them with something great, the perfect gift idea is simply a few scrolls down. We've gathered awesome tech gifts for all the fitness junkies, audiophiles and gamers you know. There's even a thing or two for your furry friends.
See all of the best gift ideas below, and be sure to check out our coverage of the best Black Friday deals and Cyber Monday deals for savings on this year's top products.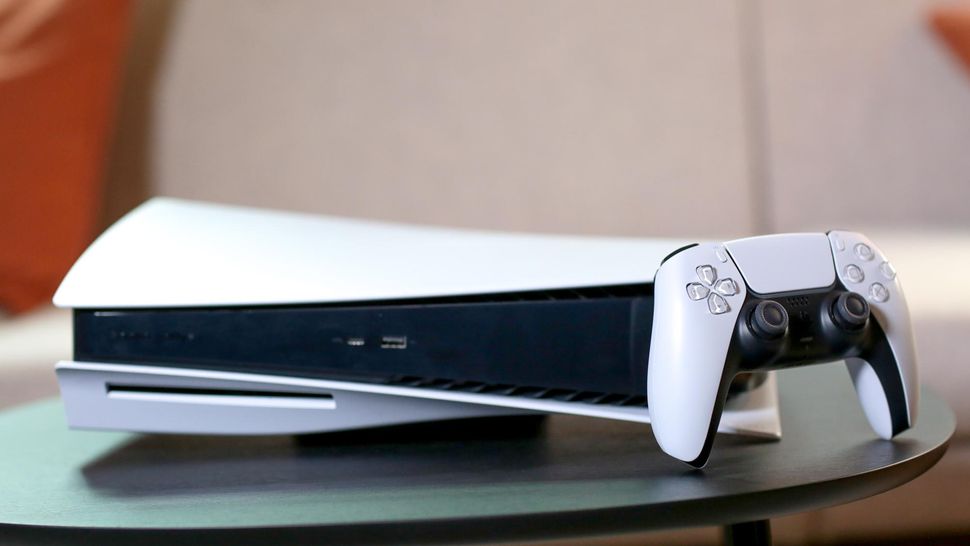 PS5
The PS5 is one of the best tech gifts you can buy this year — that is, if you can find it in stock. The answer to where to buy PS5 changes by the day, so if you can add one to your shopping cart consider yourself lucky. It's this year's hottest gaming console, and for a good reason: this powerful tower offers incredibly fast load times, gorgeous 4K visuals and an innovative new controller that can change the way games feel. No fear if your gift recipient already has a PS4, either. The PS5 offers robust backwards compatibility, so they can still play their favorite games along with the new console's exclusive titles.
Amazon Echo Dot with Clock
If the loved one on your list doesn't have a smart speaker or an alarm clock in their bedroom, the Amazon Echo Dot with Clock is the perfect combo-gift idea. This Alexa device comes with a built-in LED display that shows the time, current temperature and timers. You can also use Alexa to set an alarm and just tap the top of the speaker to snooze it. And like with other Alexa speakers, Amazon's voice assistant is helpful for anything from answering questions and playing music to controlling additional connected home devices. Throw an affordable smart bulb or smart plug in the gift bag to complete the smart home starter pack.
Oculus Quest 2
Help your loved one escape this stress-filled year with the best VR headset. Designed as an entry-point into the world of virtual reality, the Oculus Quest 2's price, game library and overall ease of use make it a winner. Options to go out and explore the world have been pretty limited these days, so the ability to pop on a virtual reality headset and climb Mount Everest, ride a rollercoaster or join a virtual boxing gym is a joy. Plus it's more comfortable to wear than many other VR headsets, which is a game-changer for actually being able to enjoy digital adventures.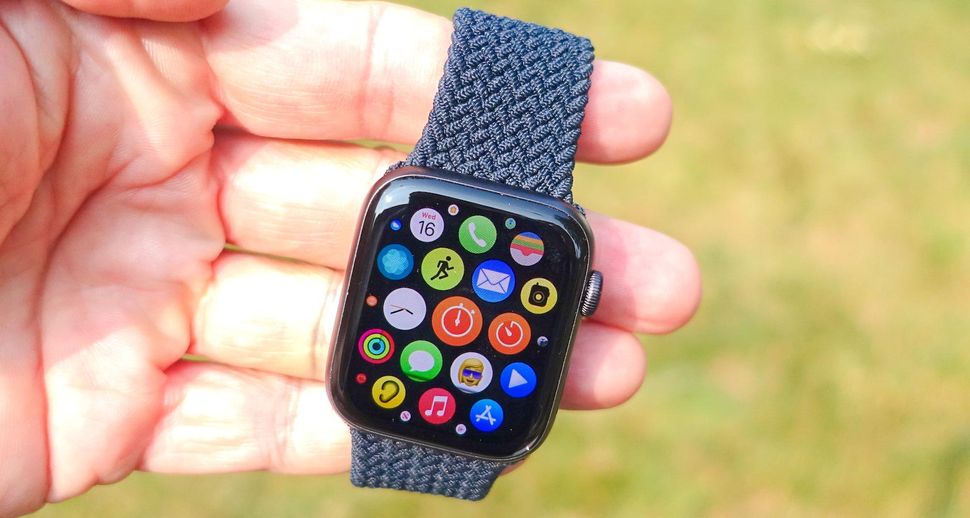 Apple Watch SE
The Apple Watch SE is one of the best smartwatches right now, and it's even better than the Apple Watch Series 6 because it costs just $279 (or less thanks to the best Apple Watch deals.) As an all-new midrange option, the Apple Watch SE doesn't have an always-on display, but has key fitness features, last year's chipset and the watchOS 7 software. Perfect for the smartwatch newbie, the Apple Watch SE is a capable iPhone accessory. That said, if your recipient would appreciate an ECG monitor and blood oxygen reader or if your budget is a bit bigger, the Apple Watch 6 is an excellent choice, too.
Chromecast with Google TV
The Chromecast with Google TV has a few advantages over many of the best streaming sticks: it has a couple of streaming services that other devices lack, as well as Google Assistant built in for leveraging the power of Google's search engine. It's also a Chromecast device, which makes it easy to beam pretty much anything you want to your TV. Instead of buying a TV as a gift, potentially running into issues with sizing, the Chromecast with Google TV can turn any existing set into a smart one.
Sony WH-1000XM4
Want to give the best headphones we've tested this year? The Sony WH-1000XM4 headphones are everything an audiophile could ever want: remarkable noise-cancelling, stellar Equalizer settings and a sleek design to match. While the Bose 700 are still a great choice, the Sony's newer XM4s offer over 20 levels of ambient sound to hear your surroundings more clearly without taking off the headphones. The battery life stays at 30 hours with ANC on, 38 hours with ANC off, too, making the XM4s great for all-day wear.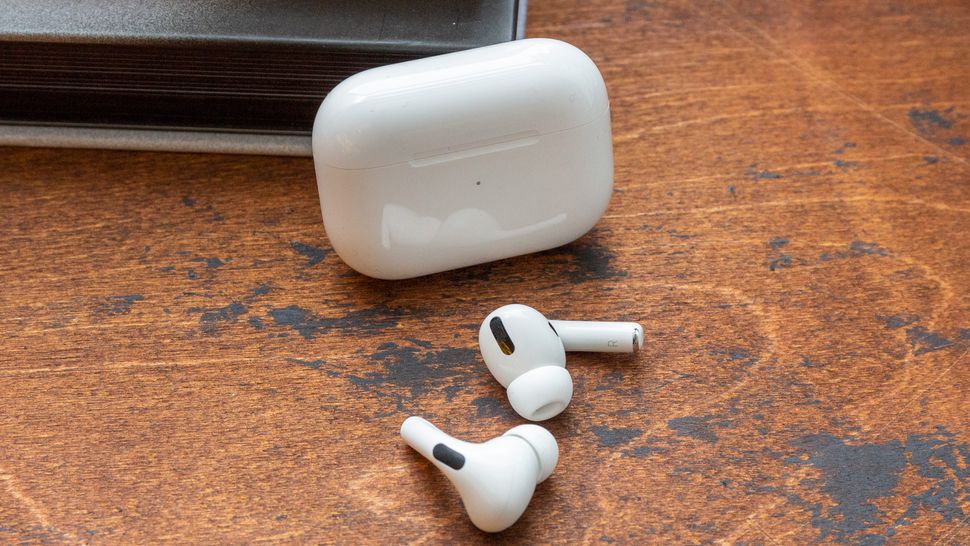 AirPods Pro
The AirPods Pro make a great gift for the music fan on your list who wants to block out the world — and also let it in with a simple tap. Apple's wireless earbuds offer active noise cancellation using three microphones, combined with advanced software. When you want to hear what's around you, all you need to do is engage Transparency Mode by pressing and holding the force sensor. Other perks include three sizes of silicone ear tips for getting the right fit and both water- and sweat-resistance for working out.
Blue Yeti Nano
Know an aspiring streamer or podcaster? Hands down, the Blue Yeti Nano is the best USB microphone to give them. It's a high quality microphone at a reasonable $99 price, making it one of the best tech gifts for someone who's finding their stride with voice recordings. The Blue Yeti Nano is a personal favorite for many of the Tom's Guide staff thanks to its design quality, recording quality and portability. Many popular YouTubers and Twitch streamers think the same.
MacBook Air (2020)
Apple recently launched a lineup of computers powered by its in-house, silicone M1 chip. If you're going to give any of them as a gift, the MacBook Air with M1 is the model to get. As one of the best laptops we've tested this year, the new MacBook Air has the speed and battery life to beat the top PCs. We're talking close to 15 hours of endurance. Plus it starts at $999 — the same as its predecessor. This is the best gift for work, school and overall productivity this year.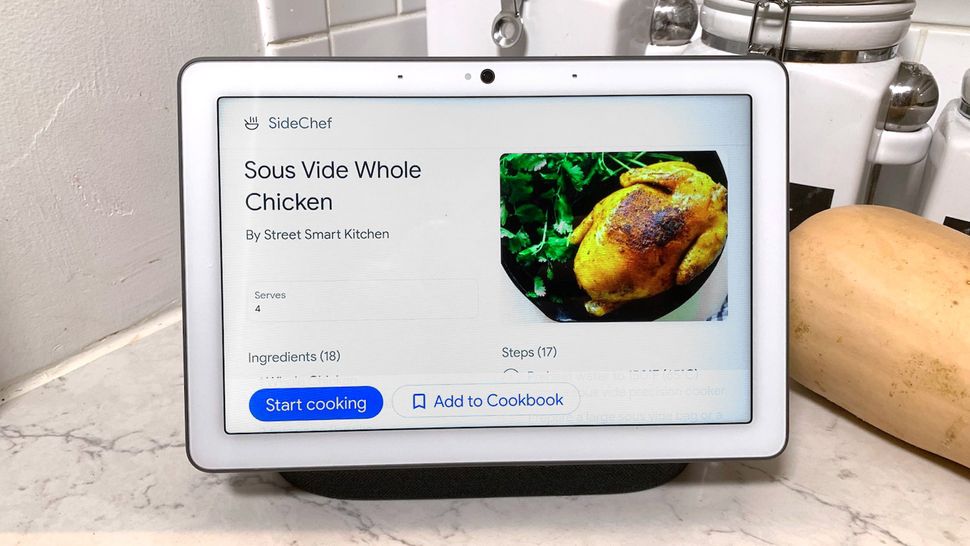 Google Nest Hub Max
The Google Nest Hub Max rounds out a smart home. Its sleek design, smart motion tracking and handy privacy switch make the Nest Hub Max an excellent smart display. You can make video calls and send video messages right from the device. The camera also functions as a Nest security monitor, allowing you to drop in from wherever you are. Everyone in the family will find a use for the Nest Hub Max, making it an ideal gift for close relatives. It's a one-stop device for staying in touch with loved ones who live out of range.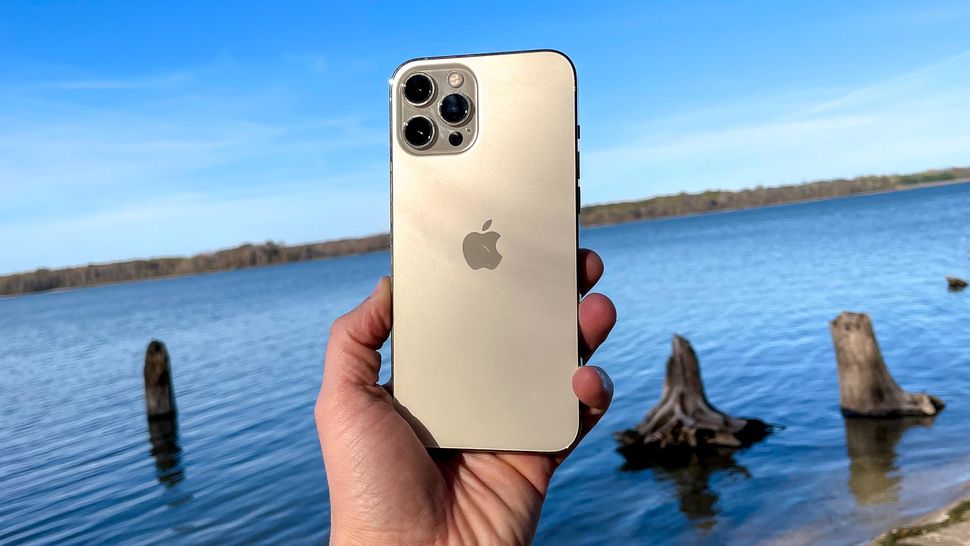 iPhone 12 Pro Max
Apple offers four iPhone 12 models in its new lineup, but the iPhone 12 Pro Max is the best phone you can buy period. You get an immersive 6.7-inch OLED display along with the best cameras around for the shutterbug on your list. The large main sensor captures more light than the regular iPhone 12 Pro, and you get a more powerful 2.5x optical zoom. Plus, the iPhone 12 Pro Max records amazingly colorful Dolby Vison video in 4K. The other reason they'll love the Pro Max? Its battery lasted nearly 11 hours on our battery test, which is great for a 5G phone.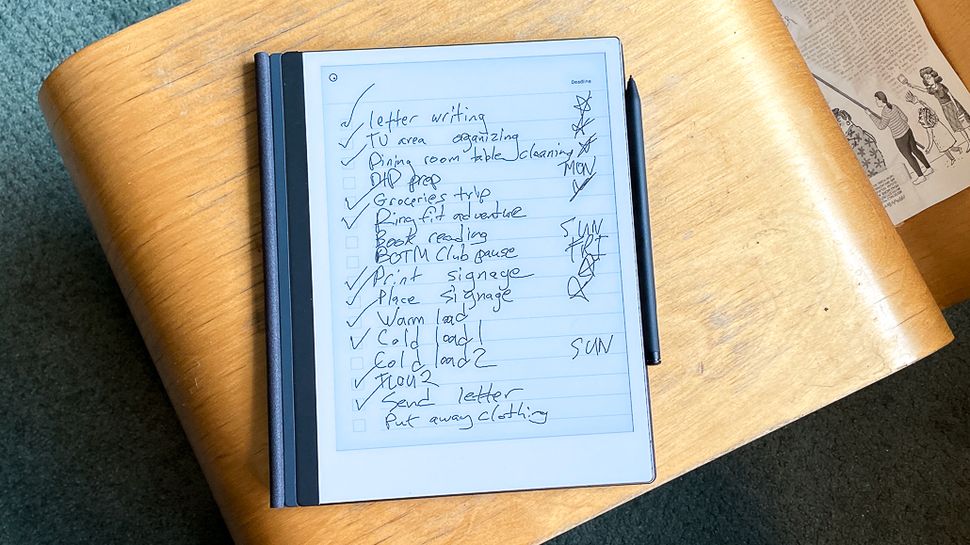 reMarkable 2
The writer in your life will love the reMarkable 2, a pen-and-paper alternative that recreates the tangible feel of jotting notes down better than any other tablet around. The reMarkable 2's super-thin, elegant design impresses straight out of the box — we mean, it is an infinite digital notebook after all. With its 6 virtual inking tools, layering abilities and two weeks of charge, the reMarkable 2 is truly one of those gadgets you never knew you needed until it's in your hands.
Nintendo Ring Fit Adventure
The Nintendo Ring Fit Adventure is a fun way to workout while playing with your Nintendo Switch. Getting in shape isn't as much of a chore when you're doing so through a game, but don't let that fool you. Ring FIt Adventure is a challenge that will have you weaving through an obstacle course filled with squats, resistance movements and running in place. With the game's popularity during quarantine, we created a guide on where to buy Nintendo Ring Fit Adventure to make your gift shopping all that much easier.
Fitbit Charge 4
If the person you're shopping for likes to work out in more traditional ways, the Fitbit Charge 4 is the best fitness tracker to buy them. As you'll see in our Fitbit Charge 4 review, it oozes a sporty aesthetic, delivers an impressive week-long battery life, is completely swim-proof and has built-in GPS, making it a great multisport buddy for most people. Like several other Fitbit models, the Charge 4 supports NFC payments with Fitbit Pay and sleep tracking, too. With New Years around the corner, the Fitbit Charge 4 can help users stick to their resolutions, making it a great gift for someone you care about.
Sonos Move
The Sonos Move is the one of the best smart speakers and though the field is limited, the overall best-sounding portable smart speaker on the market. You're able to transport it around the home and outdoor spaces while still taking advantage of Sonos' extensive streaming collection. It also introduces Auto TruePlay, a technology that allows the speaker to adjust its sound for its location using the internal microphones. It's a great gift for a parent, significant other or family friends.
Furbo Dog Camera and Treat Dispenser
Know someone who recently welcomed a dog to their family? With the Furbo Dog Camera and Treat Dispenser, they'll be able to check in on their pet when they're not home. This camera makes it easy to see what any four-legged friend is up to, plus the device can toss them a treat to reward them for good behavior. The interactive cam even features a speaker so the dog can hear its owner from anywhere.
Anova Sous Vide
"Sous vide" is a process in which you vacuum-seal food — say, a steak — in a plastic bag, then immerse it in a hot water bath for a long time. This low-and-slow cooking method results in amazingly tender and juicy meat. It takes the guesswork out of making a meal, which both the seasoned home chef and kitchen amateur can appreciate. Plus the Anova app is filled with recipes for all kinds of protein dishes, infusions and more. So long, chewy steak.