When Apple holds a product launch such as its upcoming Apple event on September 12, it's certainly a chance for the company to walk us through the ins and outs of the products it winds up revealing. But it's also a chance for Apple to answer some burning questions not only about its latest iPhones, Apple Watches and tablets but also about where it's headed as a company.
We head into the September 12 Apple event with a pretty good idea about what products are going to appear. Certainly, we can expect to see the iPhone 15 family, along with the Apple Watch 9 — and possibly an Apple Watch Ultra successor — and maybe even a new iPad mini. There's even talk of AirPods equipped with USB-C connectivity joining the mix.
Some of those products will feature some pretty straightforward upgrades. Still, in some other cases, Apple will have some explaining to do. With the Apple event less than two weeks away, here are the biggest questions we have about what Apple's likely to announce.
Is it the iPhone 15 Pro Max or the iPhone 15 Ultra?
Here's what we know — Apple's all but certain to introduce four new iPhones this year to replace the similarly sized models that made up the iPhone 14 lineup. In most cases, the new phones should be pretty easy to identify — the iPhone 15, iPhone 15 Plus and iPhone 15 Pro.
The wild card is Apple's top-of-the-line iPhone. Normally, you'd expect that 6.7-inch device to be called the iPhone 15 Pro Max, as it would feature the same updates as the iPhone 15 Pro, only with that bigger display. But there's a strong possibility Apple has a few Pro Max-specific updates planned — most notably, a periscope-style telephoto lens for improved zoom shots but also potentially a brighter display. That could mean a new name entirely for the Pro Max device.
Earlier this year, we heard talk of Apple unveiling an iPhone Ultra model similar to the Apple Watch Ultra it launched last year. While some well-informed people continue to insist that an Ultra phone won't launch until 2024 at the earliest, a persistent rumor claims the iPhone 15 Pro Max will see a name change to the iPhone 15 Ultra.
We want to find out if Apple is serious about this iPhone 15 Ultra switch. And if it is, we need Apple to explain what's so significant about this particular model to earn that Ultra moniker — and justify what figures to be a much higher starting price.
What are the iPhone 15 models going to cost?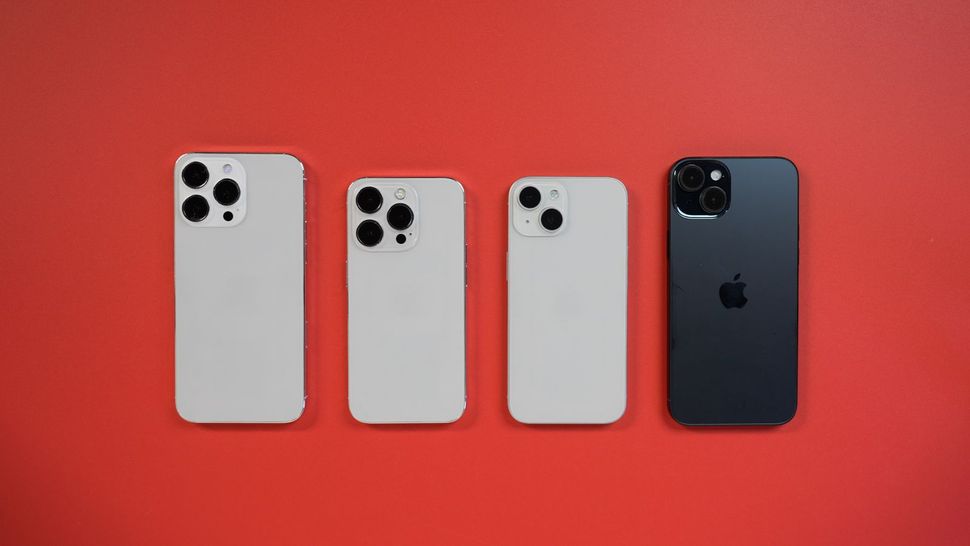 Speaking of prices, we're keen to hear what each of the iPhone 15 models will cost. Early rumors suggest a mixed bag of news for those of us watching our budgets.
First, the good news: the iPhone 15 and iPhone 15 Plus are likely to have the same respective $799 and $899 starting prices as their iPhone 14 equivalents. It's the iPhone 15 Pro where things get dicey.
For the most part, rumors tip the Pro models to get a $100 price hike over last yer's phones. That would mean a $1,099 starting price for the iPhone 15 Pro and a $1,199 cost for the iPhone 15 Pro Max (or Ultra). Some rumors say the price hike could be as much as $200 over last year's phones, but that strikes us as excessive. Another possibility is that the iPhone 15 Pro Max price goes up, while Apple holds the line on the iPhone 15 Pro.
Whatever goes down, expect Apple to make pricing quite clear when it shows off the new iPhones. And also pay attention to which older iPhones stick around at discounted prices — we'd bet the iPhone 14 drops to $699, while the iPhone 13 take up Apple's $599 slot.
What camera improvements do the iPhone 15 models include?
We've already mentioned the improved zoom lens reportedly coming to the iPhone 15 Pro Max, but we'd expect Apple to spend a big chunk of time emphasizing other photo improvements slated for the iPhone 15 lineup. After all, camera quality is a big factor in helping people decide which phone to buy, and competition for the title of best camera phone is particularly fierce at the moment.
From what we've heard, the iPhone 15 Pro models will benefit from a new main sensor that's larger than before. As a result, the main camera on the Pro phones will be able to capture more light for brighter images. Meanwhile, the iPhone 15 is in line to get the upgraded 48MP main camera that came to the iPhone 14 Pro a year ago.
And there's always the possibility of surprising software features that haven't been tipped by rumors since they're driven by software improvements and photo-processing capabilities. Think of features like Cinematic mode and Action mode that appeared in recent iPhone updates. It's possible Apple has something like that up its sleeve for the iPhone 15.
What's the benefit of the switch to USB-C?
It's not a terribly well-kept secret that Apple is dropping its proprietary Lightning port in favor of the more universally accepted USB-C standard. And when it comes to explain that move to an iPhone 15 USB-C port, we wouldn't expect the company to simply say "Because the EU is making us," even if that explanation is technically accurage.
Rather, we're looking for Apple to pitch this change as a victory of its own choosing. We hope that means faster charing speeds, even if that feature is limited to the iPhone 15 Pro models. Regardless, we hope that Apple doesn't just gloss over the USB-C announcement, instead taking the time to talk up the benefits of the switch and how it might impact accessory availability and compatibility.
When are we getting iOS 17?
We usually see more than new Apple hardware releases in the fall. This is also the time of year when all those software previews from the summer's Worldwide Developer Conference start appearing in their final form. We're counting on Apple to outline what that roadmap is.
In recent years, software update release dates have been treated as an afterthought, rarely mentioned in the product event itself and most likely confined to the small print o any Apple news release about the higher-profile announcements it's just made. That's Apple's prerogative, of course, but we do hope there's an effort to explain when and where the new software releases will be available.
If we were to guess, the majority of what Apple previewed at WWDC 2023 will likely be ready just before the iPhone 15 models hit retail shelves. Our best guess is that the iPhone 15 release date will fall 10 days or so after the September 12 event, which would be Friday, September 22. That likely means we'll see iOS 17, iPadOS 17 and watchOS 10 arrive the week of September 18, as those three updates have integrated features.
It's less clear when macOS Sonoma will appear. In recent years, Apple has staggered the release of its Mac software to a few weeks after the other updates. If that continues this year, that would mean an October release for the new macOS version. Look for Apple to clarify that at its September 12 event.
What can we expect from an Apple Watch Ultra 2?
Of all the rumored products likely to appear at the Apple September event, the one that makes the least sense is the Apple Watch Ultra 2. After all, the original Ultra is just a year old, and it's unclear what Apple might add that would make the new watch more compelling than the debut model.
Clearly, Apple isn't trying to get original Apple Watch Ultra owners to upgrade — presumably your $799 smartwatch should still hold some appeal a year after you buy it. Instead, we're guessing the new model is targeting anyone who gave the first Apple Watch Ultra a pass.
To that end, rumors are tipping the Apple Watch Ultra 2 to have a larger display that used MicroLED for brighter colors and sharper graphics. We could also see an expansion of action button options and more features geared toward the rugged lifestyle associated with the Ultra model. Unfortunately, it doesn't sound like the $799 price is going to drop. If anything, more expensive parts like MicroLED could drive up the cost of the watch.
What's the status of the Apple Vision Pro?
We got our Apple Vision Pro sneak preview at WWDC this summer, with Apple detailing the capabilities of its $3,499 headset. What we're still waiting to hear about is a firm launch date — all Apple has said is that its first spatial computing device will go on sale in early 2024.
It may be too soon to get a firmer release date from Apple, as it sounds like there's still a lot of work to be done to get the Vision Pro ready for end users. That said, we wouldn't mind a progress report from Apple that even includes a few on-stage demos of some of the apps people are working on. At the very least, we wouldn't mind seeing an Apple executive or two actually trying on the device — something Apple noticeably avoided during the summer.
More from Tom's Guide