Apple will almost certainly release iPadOS 17 later this year, sticking to its pattern of annual software update for its tablets. But we're not going to be waiting for long to discover what's in store for the iPad operating system.
Odds are high that we'll hear more iPadOS 17 details during Apple's WWDC 2023 in June, with a preview of everything the update has to offer included as part of that event's keynote.
In the meantime, the rumor mill has been chugging along steadily, dropping some choice bits of intel. Here's what we know about iPadOS 17 so far.
iPadOS 17 news (Updated May 16)
iPadOS 17: Possible release date
For reference, Apple released iPadOS 16 on October 24, 2022, and iPadOS 15 on September 20, 2021. So it feels like an easy bet that iPadOS 17 will debut in late September or October.
But we won't have to wait for the fall to see the new iPadOS version. Apple typically previews its planned software updates at WWDC. The 2023 version starts June 5, and we'd expect to see iPadOS 17 included in Apple's keynote. That sam week, Apple will likely introduce a beta of the software to developers, before launching its iPadOS 17 public beta a few weeks later.
iPadOS 17: Likely supported devices
Expect Apple to push iPadOS 17 out to many of its best iPad models. Obviously, we don't know which ones they will be, at least not officially. But we can hazard a guess.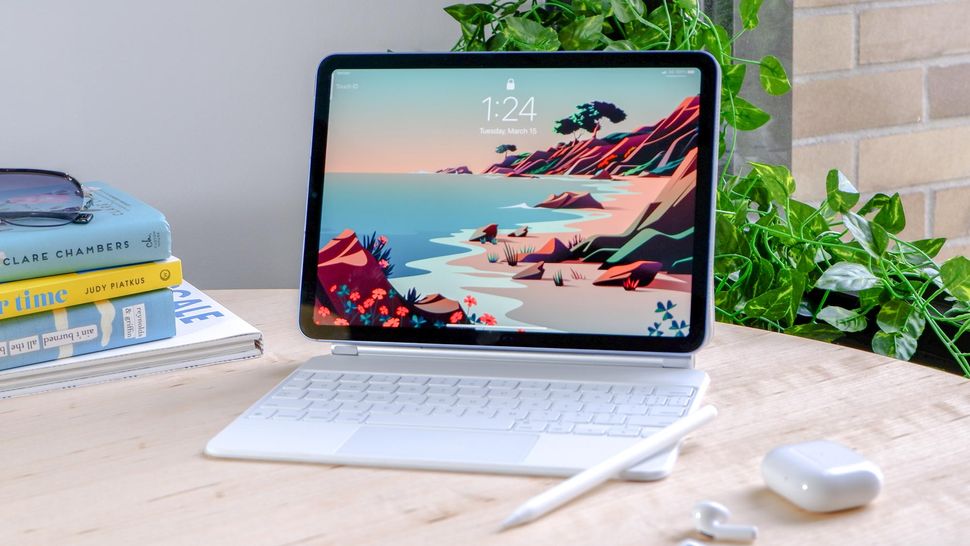 With iPadOS 16, Apple dropped support for two older tablets — the iPad Air 2 and iPad mini 4, which debuted in 2014 and 2015, respectively. A report from iPhoneSoft claims three models of Apple iPad released between 2015 and 2017 won't receive iPadOS 17 support: the iPad 5th Gen, iPad Pro 9.7-inch (1st Gen) and iPad Pro 12.9-inch (1st Gen).
Considering that Apple's latest generations of iPads come equipped with speedy M1 and M2 chipsets, it makes sense the company would want to upgrade its operating system without being hamstrung by aging, less powerful hardware.
iPadOS 17: Confirmed new features
The first feature confirmed to be coming to iOS 17, and presumably iPadOS 17 as well, is Live Speech. This is a text-to-speech feature that you can use when talking to others, be it in a call or real life. Simply type out a message on your tablet, and your iPad will read it out, while certain messages can be saved if you anticipate using them regularly.
Another voice-based accessibility feature is Personal Voice, which is designed to preserve a person's voice in the event that medical conditions affect their actual speech. Apparently the iPad can produce a synthesized copy of your voicer after 15 minutes of reading text prompts — which is then saved on your device.
Completing these prompts also lets you use your own voice for text to speech, rather than the default Siri voice.
Assistive Access will also be coming with a new super-simplified interface, that offers up large text and buttons. That makes apps like the Camera, Music, Photos and Message easier to read, understand and navigate.
This feature also combines Calls and FaceTime into a single app, so the user doesn't get confused about how they should contact someone. Similarly this mode adds two new layouts to the homescreen, which simplifies the grid system and increases the size of app icons.
The built-in Magnifier app will also see some improvements, thanks to a new "Detection Mode" that functions as a "point-and-speak". This means the device will be able to process dense areas of text, but will only read out the things the user points to on-screen. Unfortunately this feature will only be available on devices with a LiDAR scanner, which restricts it to recent iPad Pros.
iPadOS 17: Potential new features
The iPadOS 17 update will surely bring a slew of new features to compatible Apple tablets. Odds are Apple's upcoming smartphone update, iOS 17, and iPadOS 17 will share many of the same features. As always, if Apple stays true to form this year, there may be a few iPad-specific improvements for iPadOS 17.
Several rumors have suggested that iOS 17 could open up access to third-party app stores, finally giving iPhone users the ability to get their apps from somewhere other than Apple's own app store. Apple could include this with iPadOS 17 as well. Some have suggested this iOS feature will be exclusive to Europe, where new regulations have put Apple's feet to the fire to open up its walled garden. So side-loading may be a Europe-only addition to iPadOS as well.
iPadOS 17 also may get some standalone iPad features, hopefully building on the functionality of the tablets as pseudo computers.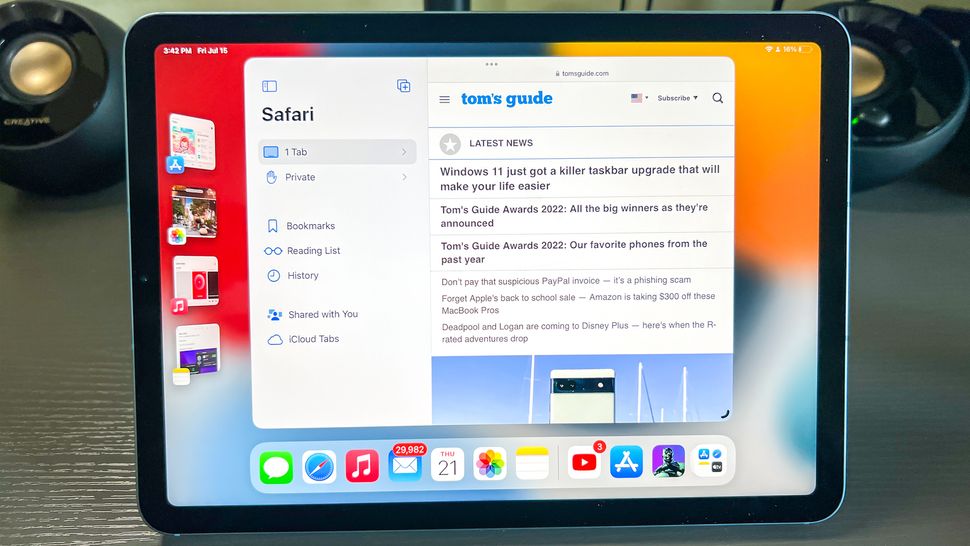 An initial rumor claimed that iOS 17 and iPadOS would see fewer changes this year, as Apple is focusing on an upcoming VR/AR headset that required more development resources. Subsequent reports, though, have claimed iOS 17 will add a few more new capabilities than first assumed that would include some much-requested features. Specifics are lacking, but some possibilities include active widgets and a redesigned control center. It's possible that these capabilities could also make their way into iPadOS 17.
Another rumored iOS 17 is a new journaling app that would let users jot down their daily activities, using on-device data like location information as prompts. It's possible that such an app could be included in the iPadOS 17 update, too.
According to leaker Analyst941 on Twitter(opens in new tab) (via 9to5Mac), Stage Manager on iPadOS 17 will support webcams on external monitors. On top of that, Stage Manager will also get audio output source settings, the ability to stream multiple audio and video sources while Stage Manager is enabled and a resizeable dock (in external display settings). The external display you're using will also remain on even if the iPad display sleeps.
iPadOS 17 outlook
We'll get a more complete story for iPadOS 17 once WWDC 2023 gets underway and Apple offers its usual sneak preview of the software update. Until then, we'll be on the lookout for more iOS 17 and iPadOS 17 rumors to give us a better idea of the new features coming to Apple's tablets later on this year.