The Samsung Galaxy S22 won't arrive into next year, but leaks about Samsung's next flagship are already starting to appear. Potential upgrades include a possible under-display camera, a thinner design and a possible Olympus camera on one model. 
Based on the rumors, the Galaxy S22 could be the first phone powered by Qualcomm's Sanpdragon 895 chip. And Samsung may decide to offer smaller displays across the board for the S22, S22 Plus and S22 Ultra.
As good as the Galaxy S21, there's definitely room for improvement. This is especially true because the Galaxy S22 will be competing with the iPhone 13 by the time Samsung releases this device. And with Samsung reportedly planning to skip the Galaxy Note 21's release this year, the pressure will be on the Galaxy S21 to deliver another premium flagship experience.
Here's all the early rumors for the Samsung Galaxy S22 and what we want to see from this series.
Samsung Galaxy S22 news (updated June 23)
Samsung Galaxy S22 release date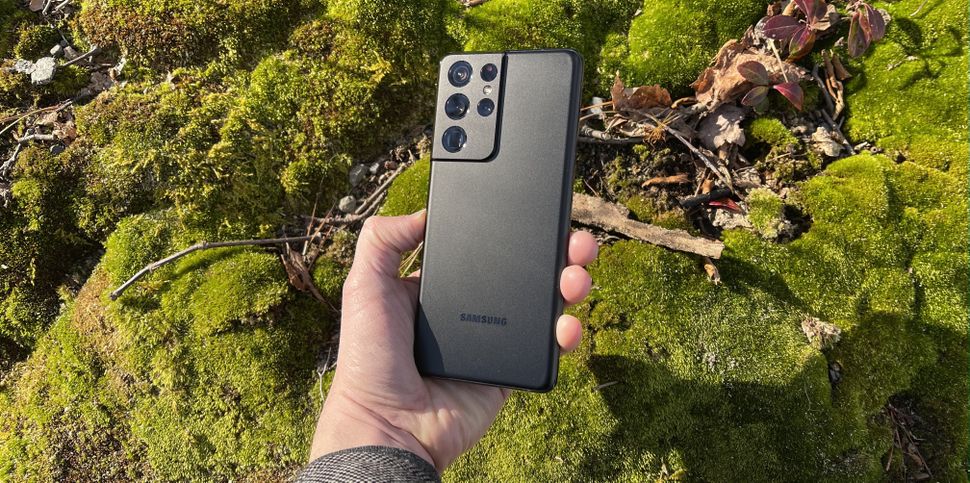 The Samsung Galaxy S22 will likely launch in early 2022. Samsung moved up the release date of the Galaxy S21 from its typical February timeframe to January 29. 
It's not clear whether Samsung will be as aggressive this time around. The last Friday in January 2022 is January 28, if Samsung sticks to a similar timeframe for the Galaxy S22. 
Samsung Galaxy S22 price
We haven't seem any rumors on the Galaxy S22 price yet, but we anticipate that Samsung will keep the prices similar to the Galaxy S21 lineup. The company reduced the cost for all three models by $200, and we don't see prices going back up.
So if Samsung stays consistent, the Galaxy S22 will cost $799, the Galaxy S22 Plus will be $999 and the Galaxy S22 Ultra will be priced at $1,199. It will be interesting to see whether Samsung introduces a lower-cost Galaxy S21 FE sometime between now and the S22's launch, but there's a rumor that the S21 FE could be delayed due to the global chip shortage.
Samsung Galaxy S22 design and under-display camera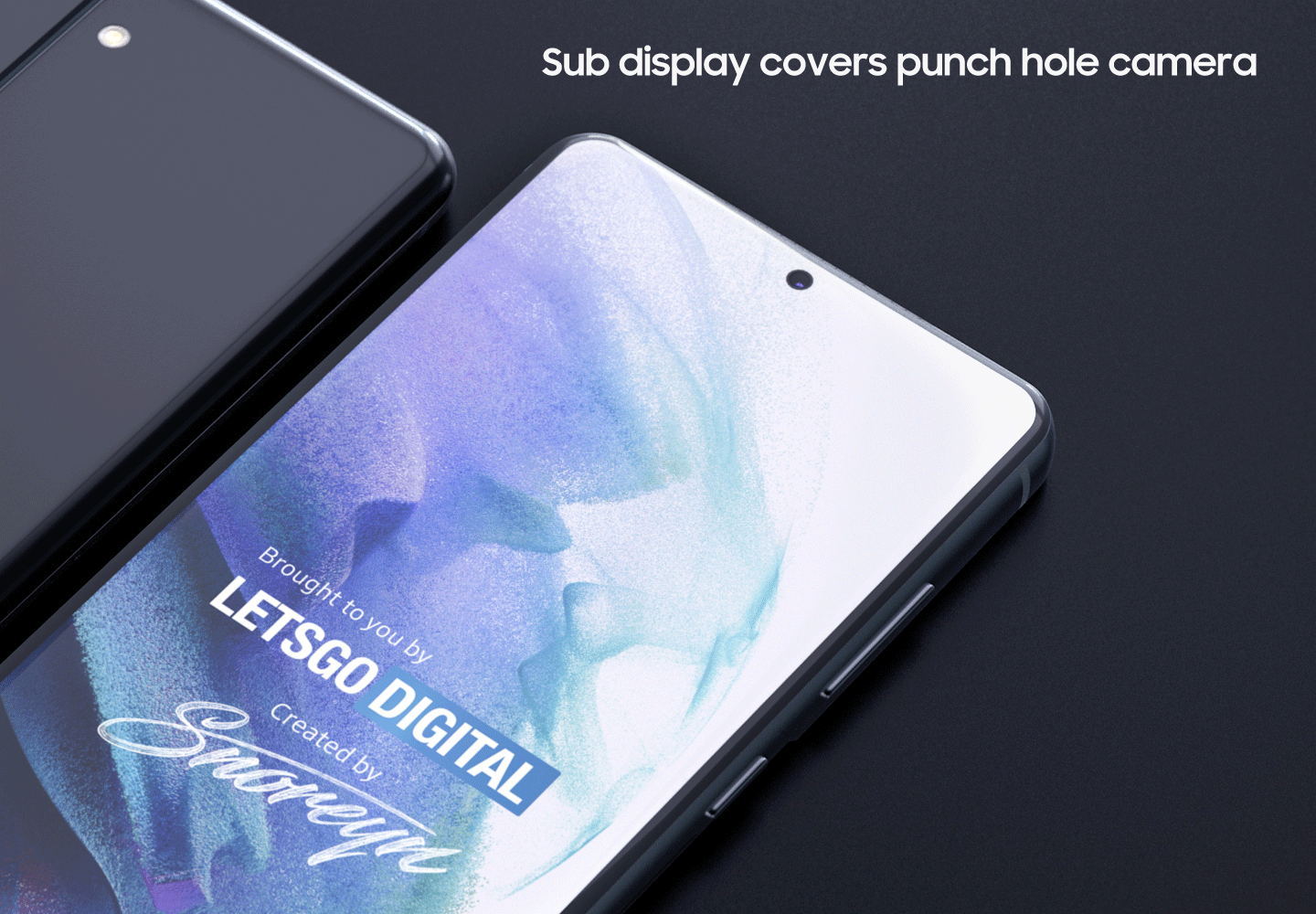 The biggest change that could be coming to the Galaxy S22 is an under-display camera. This would enable a true full-screen design without a traditional punch hole at the top of the display. 
According to LetsGoDigital, Samsung has filed a patent for a punch hole camera with sub-display. And an internal pop-up display covers the selfie camera when it's not in use. Given that the iPhone 13 is rumored to still include a notch — even if it's smaller than the notch on the iPhone 12 — this design change could give Samsung a notable advantage.
Elsewhere, a leak from Mauri QHD on Twitter says that the Samsung Galaxy S22 will feature a thinner design than the Galaxy S21. However, this may result in smaller batteries. 
Samsung Galaxy S22 displays
A rumor from leaker Mauri QHD, who has a pretty good track record with Samsung leaks, says that Samsung is shrinking the displays on the Galaxy S22 lineup compared to the Galaxy S21. Our take is that this is a good thing and that the Galaxy S22 could save us from oversized phones. 
The Galaxy S22 would be 6.06 inches (down from 6.2 inches on the S21); the S22 Plus would sport a 6.5-inch panel (down from 6.7 inches); and the Galaxy S22 Ultra would be 6.81 inches (down from 6.9 inches).
In addition, Mauri QHD says that only the Galaxy S22 Ultra will boast LTPO technology, which means only it would be able to scale the refresh rate on its display from 120Hz down to 1Hz. This helps save battery life. 
Samsung Galaxy S22 cameras
A Galaxy S22 camera upgrade could come in the form of a potential Samsung partnership with Olympus. According to several tweets from usually reliable sources, the two firms are set to partner on cameras for forthcoming smartphones, with the Galaxy S22 Ultra tipped to be the first phone to get the new tech. Given that Olympus has recently announced its intention to collaborate with other firms, there's reason to believe this rumor could come true, though there's no official word yet.
A rumor from leakers Ice Universe and Digital Chat Station suggest that the Galaxy S22 Ultra will come with a huge 200MP sensor to take on the iPhone 13. How true this is remains to be seen, but the amount of detail that the Galaxy S22 could capture would be incredible. 
However the Samsung Galaxy S22 and S22 Plus may not be so impressive. @FrontTron claims the phones will include a 50MP main camera lens, plus 12MP ultrawide and telephoto lenses. However FrontTron says that this rumor should be taken with a grain of salt, so it's unclear whether the S22 phone will actually end up with lower camera resolution than their S21 counterparts.
However, Samsung may be prepping a different camera sensor for the regular Galaxy S22 and Galaxy S22 Plus. Samsung has introduced a new 50MP camera sensor called the ISOCELL JN1. It packs a high pixel count in a very small footprint, which could reduce the camera hump by 10%.
Also on the camera front, Samsung is reportedly testing the ability to shoot 8K video at 60 frames per second for the Galaxy S22. This would be an improvement over the Galaxy S21 Ultra, which maxes out at 24fps for 8K video.
Granted, there are very few people who own 8K TVs, as they are prohibitively expensive. But this upgrade would result in a more future-proof phone. 
Samsung Galaxy S22 specs and graphics
The main chip powering the Galaxy S22 could the new Snapdragon 895, which is said to be a 4nm chip. In fact, rumor has it that Samsung could be the company to manufacture the Snapdragon 895. 
Under the hood the Samsung Galaxy S22 could get a major boost in graphics power, thanks to it tipped to get a GPU based on AMD's RDNA 2 architecture, which happens to underpin the PS5 and Xbox Series X. That's not to say the Galaxy S22 will have the power of the latest games consoles, but it could offer a serious boost in graphics grunt over other phones, such as those on our best gaming phones list.
What's not clear is whether this AMD tech will be reserved for Samsung's Exynos 2200 processor or if it will also find a home in the Snapdragon 895. 
Samsung Galaxy S22: What we want to see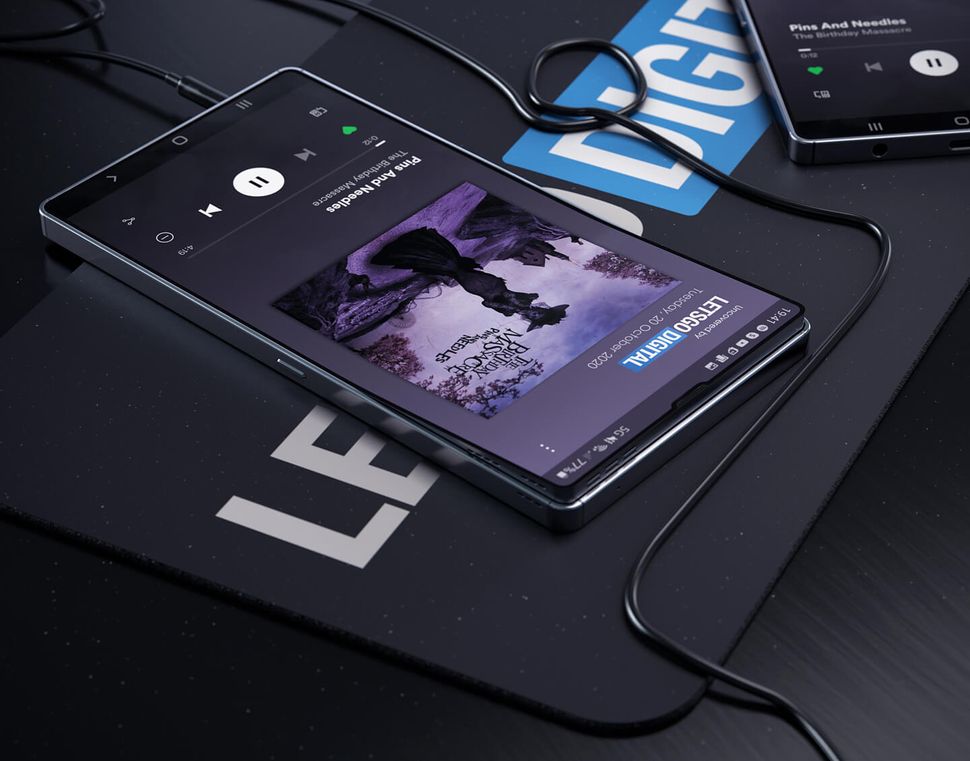 With plenty of time between now and the S22's launch, we've got a wishlist of features we hope Samsung will incorporate.
A true full-screen design: This is rumored to be coming true so it's not a big ask. We'd like to see a full-screen design for the Galaxy S22 with a front camera that disappears when you don't need it. We'd also like to be able to use apps in full-screen mode without having to dig into settings as you do now with some apps and games. 
A sharper display: Samsung dropped the resolution on the Galaxy S21 and Galaxy S21 Plus from quad HD to 1080p, likely in an effort to save cost. But it would be nice if the sharpest resolution wasn't a Galaxy S22 Ultra-exclusive feature this time around. 
S Pen support for every Galaxy S22: Right now, only the Galaxy S21 Ultra supports the S Pen as an option, while the Galaxy S21 and Galaxy S21 Plus do not. So if Samsung is serious about adding S Pen support to more devices, providing a digitizer for all three Galaxy S22 models would be welcome. 
Faster charging (even if it's not in the box): After offering a 45W charger option on the Galaxy S20 Ultra, Samsung stepped away from that perk for the Galaxy S21 lineup. However, a leak points to Samsung releasing a 65W charger, and we hope that it supports the Galaxy S22 lineup. 
Longer battery life: The Galaxy S21's battery life wasn't bad, but it could be better. On the Tom's Guide battery test, the regular Galaxy S21 lasted 9 hours and 53 minutes when web surfing over 5G, but that dipped all the way down to 6:31 with adaptive display mode on.
The Galaxy S21 Ultra fared better, as it endured for 11 hours and 25 minutes in 60Hz mode and 10:07 in adaptive mode. Keep in mind that the the adaptive display on the S21 Ultra is more dynamic, as it can scale down to 10 Hz, as opposed to 48Hz for the S21 and S21 Plus. So it would be nice if Samsung graced the S22 and S22 Plus with the same refresh rate range as the Ultra for its next phones. 
Better cooling: Some Galaxy S21 users and reviewers have complained that the Galaxy S22 can run quite warm under heavy workloads or when gaming for longer stretches. So it would be good to see a better cooling solution for the Galaxy S22. 
Bring back microSD: The Galaxy S21 saw the removal of the microSD card slot, much to the chagrin of many users and fans. While Samsung didn't provide reasoning for this, we expect it might have something to do with keeping the S21 costs reduced as much as possible. However, that doesn't mean we don't want to see expandable storage come back in the Galaxy S22. Samsung was one of the last bastions of this feature in the flagship market after all.