Samsung's next Galaxy Unpacked event is less than a week away, and that means we're likely to get a good look at the Galaxy S23 and possibly some new Galaxy Book 3 laptops.
But Samsung is unlikely to stop with the product launches after that February 1 Unpacked wraps up. Another product launch could be in the works after that, as leaker Evan Blass has tweeted that Samsung is planning a second Unpacked event for Thursday, March 30.
The original tweet was deleted but Blass has since tweeted about the event again and confirmed to Tom's Guide via DM that March 30 will be the date for this second Unpacked. The event will reportedly focus on new entries in the Samsung Galaxy A series — currently highlighted by the Samsung Galaxy A53 — which are regularly some of the best cheap phones on the market.
Samsung Unpacked March: What to expect?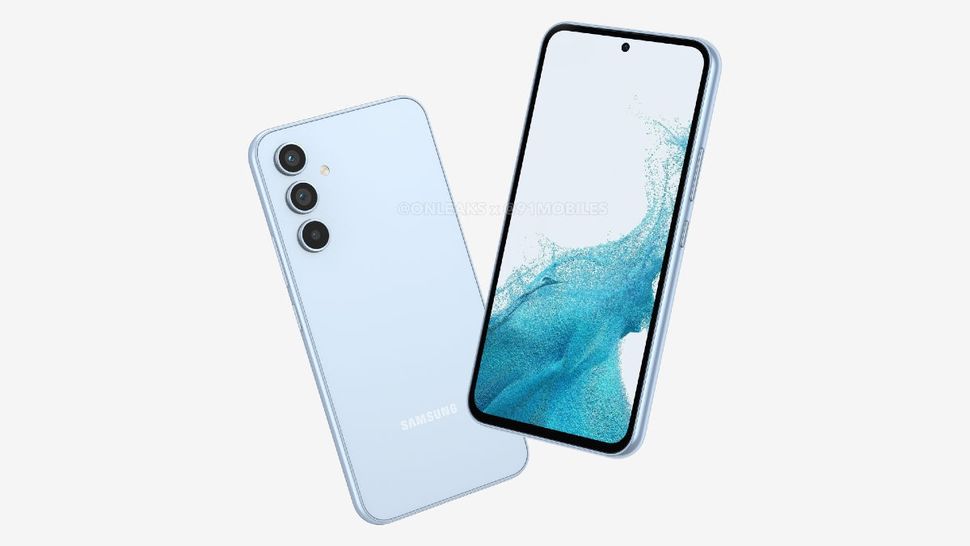 If the focus of this event is the Galaxy A series as Blass claims, we have a good idea of what phones should make an appearance.
First, the headliner should be a new Samsung Galaxy A54, which would replace the Galaxy A53. The A54 is tipped to get a few upgrades over its predecessor, including a wider screen and a bigger battery. However, the main rear camera may be due for a downgrade in terms of megapixels — the A54 could use a 50MP sensor instead of the 64MP main sensor found in the Galaxy A53. Megapixels aren't everything though, and we would be surprised if Samsung actually downgrades the camera quality.
Samsung Galaxy A54 5G(rumoured)- 6.4" FHD+ AMOLED, 120Hz- Exynos 1380 SoC- 6/8GB RAM- 128/256GB storage- Rear Cam: 50MP (OIS) + 12MP + 5MP- Front Cam: 32MP- Android 13, OneUI 5.0- 5,000mAh battery, 25W charging- IP67 rating- optical in-display fpJanuary 2, 2023
Then there is the Samsung Galaxy A34, which is expected to replace the Galaxy A33, a phone that only came out in Europe last year. The A34 is rumored to get a 6.5-inch display featuring a 90Hz refresh rate. Otherwise, the Galaxy A34 and Galaxy A54 are expected to be relatively similar, with the former device getting a slightly downgraded chipset and camera setup.
Samsung Galaxy A34 5G(rumoured)- 6.5" FHD+ AMOLED, 90Hz- Exynos 1280 SoC- 6/8GB RAM- 128/256GB storage- Rear Cam: 48MP (OIS) + 8MP + 5MP- Front Cam: 13MP- Android 13, OneUI 5.0- 5,000mAh battery, 25W charging- IP67 rating- in-display fpJanuary 3, 2023
We've already seen Samsung's Galaxy A14, which the phone maker unveiled at CES 2023. The A14 costs just $199 but still offers nice features like a 90Hz display and a micro SD card slot. The A14 is already available for purchase. Meanwhile, rumors suggest Samsung plans to scrap the Galaxy A74, meaning no successor for last year's Galaxy A73.
Aside from the phones themselves, the one thing we will be keeping an eye on is what chipsets will power the A54 and A34 phones. Their predecessors were powered by Exynos chipsets made by Samsung and current rumored specs suggest that these new phones will follow suit. In contrast, the Galaxy S23 series is likely to use the Snapdragon 8 Gen 2 from Qualcomm — silicon more befitting of a flagship phone.
If you don't want to wait for March to get a great cheap Samsung phone, there's good news. Typically, retailers will mark down the older versions of upcoming phones and it looks like the Samsung Galaxy A53 will be no exception.
Right now you can get the Galaxy A53 for $150 off at Best Buy if you commit to Verizon or AT&T as your carrier. Given that Verizon just overtook T-Mobile as our best phone carrier, you'd be picking up one of the best cheap phones we've ever tested on the best network. That's a pretty good deal.