Update: Follow our Galaxy S23 launch live blog for all the last-minute leaks and latest Samsung Unpacked news.
It's almost time for the Samsung Galaxy S23, because the Galaxy Unpacked event is today. This event is where we expect Samsung to unveil all we want to know about the Galaxy S23 and Galaxy S23 Ultra. Some rumors even say we'll see a bunch of laptops, highlighted by the Galaxy Book 3 Ultra.
Here's everything you need to know about the Samsung Galaxy Unpacked event, including the date, time, how to watch and all the products we expect.
Samsung Galaxy Unpacked latest news (Updated February 1)
Samsung Galaxy Unpacked date and time
Samsung Galaxy Unpacked takes place Wednesday (February 1). The event gets underway at 1 p.m. ET / 10 a.m. PT / 6 p.m. GMT / 5 a.m. AEDT (February 2) as a live event in San Francisco.
Samsung's Galaxy S23 lineup is widely expected to debut there, highlighted by the Galaxy S23 Ultra and its rumored 200MP camera. Rumors about new Galaxy Books have also picked up prior to the February 1 event.
As mentioned above, Samsung is already lining up preorders for whatever gets announced at Galaxy Unpacked, with the preorder page mentioning both a Galaxy phone and Galaxy laptop. Reserve one product, and you get a $50 credit; two products gets you $100 in credits. You need to reserve a spot before February 1 to receive the discount, so these are your final days to act.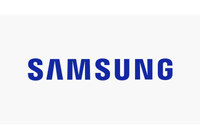 Galaxy S23 early preorders: Up to $100 in credit @ Samsung
Samsung hasn't confirmed what it's showing off February 1 at Galaxy Unpacked. But it is promising a $50 credit to anyone who reserves a place to pre-order whatever device appears. Pre-order two devices and you're eligible for a $100 credit.
Australian customers will receive a voucher for two years of Samsung Care+, which lets you swap or refresh your mobile device up to two times in the 24 month period.
We don't yet know the pricing Samsung will set for its unannounced phones, but most Galaxy S23 pricing rumors suggest that the standard model, Plus version and Ultra option will cost the same as what Samsung has charged for recent models, at least in the U.S. In that scenario, the standard Galaxy S23 would start at $799 followed by $999 for the Plus and $1,199 for the Ultra. In other words, that Samsung credit could come in handy.
Samsung Galaxy Unpacked how to watch
You'll be able to watch a live stream of the product launch. Samsung says it will stream Galaxy Unpacked from its website, and the company's also been known to also post event live streams on YouTube. We've now posted the video player above for the event.
For a bigger breakdown, check out our guide on how to watch Samsung Galaxy Unpacked 2023.
Galaxy S23 and Galaxy S23 Ultra: Big focus on cameras
The invite for the Galaxy Unpacked event features a pretty good clue about what we're going to see at the event. You see a trio of spotlights arranged much like the camera array on the back of specific Galaxy S models. That would seemingly imply that cameras will be a big part of the Galaxy S23 launch; leaked promotional materials have subsequently hinted at improvements to low-light photography.
As for rumors, the Galaxy S23 Ultra is tipped to get the biggest change — a 200MP main camera. That's a big leap forward from the 108MP sensor found on the current Galaxy S22 Ultra, and it figures to give photographers the option of getting very detailed shots or more sharply focused photos.
In addition, all three Galaxy S23 models are tipped to get a 12MP front camera — that would be an upgrade for the standard S23 and S23 Plus, though downgrade from the S22 Ultra's 40MP selfie cam. It's possible the front camera gets a Pro Mode and features that emphasize better low-light photography. Other rumored camera features include the ability for all S23 models to save photos in the RAW format at 50MP rather than the previous 12MP limit.
According to SamMobile, some of the biggest new features such as the option to shoot hyper-lapse video of the sky will be exclusive to the Samsung Galaxy S23 Ultra.
Galaxy S23 improvements won't stop with the cameras. All three phones are likely to run on the Snapdragon 8 Gen 2 silicon which promises better performance and power efficiency over the Snapdragon 8 Gen 1 found in the S22. Even better, Samsung's phones could get an exclusive version of the Qualcomm chipset that emphasizes performance and there's the possibility of faster RAM, too.
Additional rumors include bigger batteries for the Galaxy S23 and S23 Plus, and a brighter S23 display. We've got a look at the overlooked Galaxy S23 rumors that could make a difference with the new phones, while our Galaxy S23 vs. Galaxy S23 Plus vs. Galaxy S23 Ultra comparison looks at the potential differences in the new phones.
Swipe to scroll horizontally
| | | | |
| --- | --- | --- | --- |
| | Galaxy S23 | Galaxy S23 Plus | Galaxy S23 Ultra |
| Display | 6.1-inch FHD AMOLED | 6.6-inch FHD AMOLED | 6.8-inch QHD AMOLED |
| Refresh rate | 48 - 120Hz adaptive | 48 - 120Hz adaptive | 1 - 120Hz adaptive |
| Rear cameras | 50MP main, 12MP ultrawide, 10MP 3x telephoto | 50MP main, 12MP ultrawide, 10MP 3x telephoto | 200MP main, 12MP ultrawide, 10MP 3x telephoto, 10MP 10x telephoto |
| Front camera | 12MP selfie | 12MP selfie | 12MP selfie |
| Chipset | Snapdragon 8 Gen 2 | Snapdragon 8 Gen 2 | Snapdragon 8 Gen 2 |
| RAM | 8GB | 8GB | 8GB/12GB |
| Storage | 128GB, 256GB | 256GB, 512GB | 256GB, 512GB, 1TB |
| Battery | 3,900 mAh | 4,700 mAh | 5,000 mAh |
| Charging | 25W wired/10W wireless | 45W wired/10W wireless | 45W wired/10W wireless |
| Water/dust resistance | IP68 | IP68 | IP68 |
| Size | 146.3 x 70.9 x 7.6mm (5.75 x 2.79 x 0.29 inches) | 157.8 x 76.2 x 7.6mm (6.2 x 3.0 x 0.29 inches) | 163.4 x 78.1 x 8.9mm (6.4 x 3.0 x 0.35 inches) |
| Weight | 167g (5.8 ounces) | 195g (6.8 ounces | 233g (8.2 ounces) |
| Colors | Black, Cotton, Green, Purple | Black, Cotton, Green, Purple | Black, Cotton, Green, Purple |
Samsung Galaxy Book 3 Ultra at Unpacked
Get ready for laptops at Galaxy Unpacked, too. In fact, it's possible the laptops introduced on February 1 could outnumber the Galaxy S23 models.
According to SamMobile, Samsung will launch a new Galaxy Book 3 Ultra at the Unpacked event. This would be the first Ultra model in Samsung's laptop lineup, and it will reportedly be lighter than the Dell XPS 15 and Apple MacBook Pro while packing a new 13th Gen Intel Core processor. We're also expecting this high-end laptop to offer an OLED touchscreen and mobile versions of Nvidia GeForce RTX 40-series GPUs.
There will be other Galaxy Book 3 series models, though. The Galaxy Book 3 Pro 360 is a rumored 2-in-1 device that's bringing a 13th Gen Intel Core processor to a very thin design that can covert from laptop to tablet. A Galaxy Book 3 Pro figures to bring under-the-hood upgrades to Samsung's notebook, while there could also be standard editions of the Galaxy Book 3 and Galaxy Book 360 devices.
Samsung Galaxy Unpacked outlook
Stick with Tom's Guide for the rest of this week as we find out what Galaxy Unpacked has in store for us. Along with all our other breaking news coverage, we will have a Galaxy Unpacked live blog to bring you all the big news as it's announced.