The Galaxy S23 launch will feature Samsung's biggest release in the first half of the new year. But it won't be the first Samsung phone to debut in 2023.
That honor goes to the low-cost Galaxy A14, which appeared today (January 4) as part of Samsung's CES 2023 product launches. It's the latest addition to Samsung's Galaxy A Series, which features lower-cost phones delivering some premium capabilities. And it won't be the last addition, as Samsung figures to have plenty to say on the midrange phone front later this year when the Galaxy A54 and Galaxy A34 come along.
For now, though, the spotlight falls on the $199 Galaxy A14, which in spite of a sub-$200 price tag boasts a feature you won't find on more expensive devices, including Apple's latest iPhones. Samsung has equipped the A14 with a fast-refreshing display.
Samsung Galaxy A14: What to expect
Samsung Galaxy A14 Specs
Price: $199
Screen size: 6.6-inch FHD+ LCD
Refresh rate: 90Hz
CPU: MediaTek Dimensity 700
RAM: 4GB
Storage: 64GB
Expandable: Yes, up to 1TB
Rear cameras: 50MP main, 2MP macro, 2MP depth
Front camera: 13MP
Battery size: 5,000 mAh
Size: 6.6 x 3.1 x 0.36 inches
Specifically, the 6.6-inch LCD panel on the Galaxy A14 refreshes at a 90Hz rate. That's a far cry from the 120Hz refresh rate featured on the flagship Galaxy S22 lineup or even the midrange Galaxy A53. But it is a welcome addition to a $199 phone, especially when you consider that neither the iPhone 14 nor the iPhone 14 Plus offer that capability, even though they cost $500 to $600 more than the A14.
The Galaxy A14 also boasts something that's been MIA on a growing number of phones, including Samsung's own flagships. You'll find a microSD slot for augmenting the phone's on-board storage — a critical addition since the Galaxy A14 itself comes with a mere 64GB of storage. However, with a microSD card, you add up to 1TB of capacity.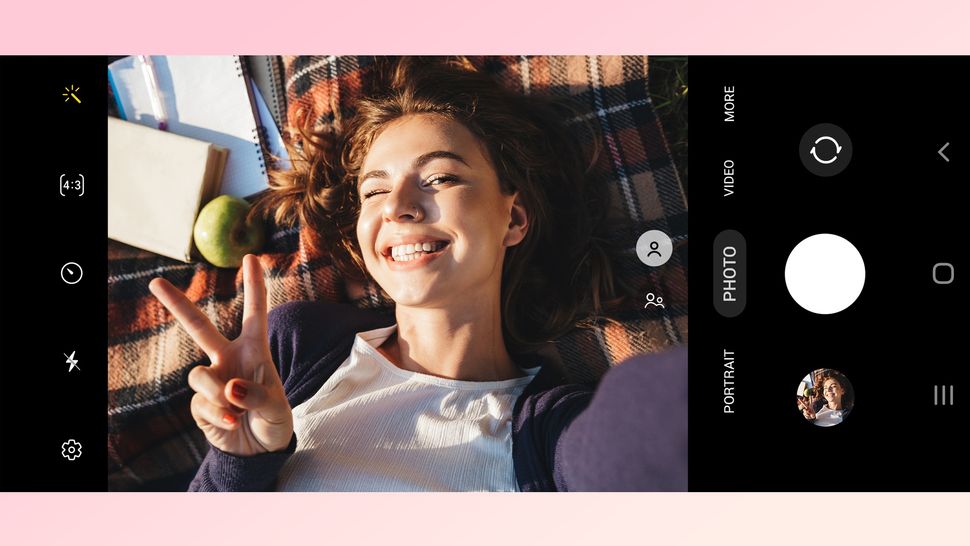 Samsung touts the selfie-capturing capabilities of the Galaxy A14's 13MP front camera — a sure sign that the phone maker is targeting younger users with lively social media accounts. There's just a 50MP main camera on the Galaxy A14's backside, joined by dedicated macro and portrait sensors.
It doesn't sound like the Galaxy A14 will be a performance powerhouse, as a MediaTek Dimensity 700 chipset powers the phone, helped along by 4GB of RAM. This could be a pretty long-lasting device, though, as Samsung's including a large 5,000 mAh battery.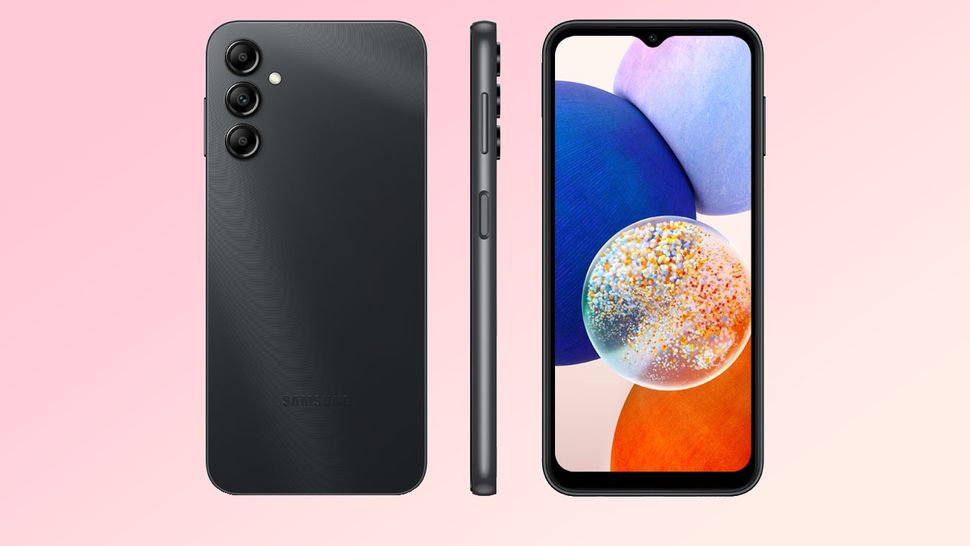 At $199, the Galaxy A14 will be one of the cheaper phones in the A Series lineup, competing against the likes of OnePlus' Nord handsets for the attention of budget-minded shoppers. The OnePlus Nord N300, for example, costs $30 more than the Galaxy A14 while providing a 90Hz display and long battery life. The Nord N30's cameras and performance underwhelmed in our testing, so it will be interesting to see whether the Galaxy A14 can prove a better value.
As of this writing, we're still waiting for Galaxy A14 launch plans, including when and were the phone will be available.
More Galaxy A phones to come in 2023
The Galaxy A14 arrives just as rumors are picking up about other Galaxy A phones planned for this year. Specifically, the Galaxy A34 and Galaxy A54 are expected to arrive later in the spring, though official-looking renders of both models have recently surfaced. Going by just looks, those phones have a lot in common with the appearance of the Galaxy A14.
For instance, Galaxy A34 renders posted at The Tech Outlook showcase a phone with the same teardrop-style camera cutout as the Galaxy A14 on its front display. The Galaxy A34 figures to be available in more colors, though, with renders showing the upcoming phone in graphite, violet, lime and silver. Samsung is releasing just a black version of the Galaxy A14.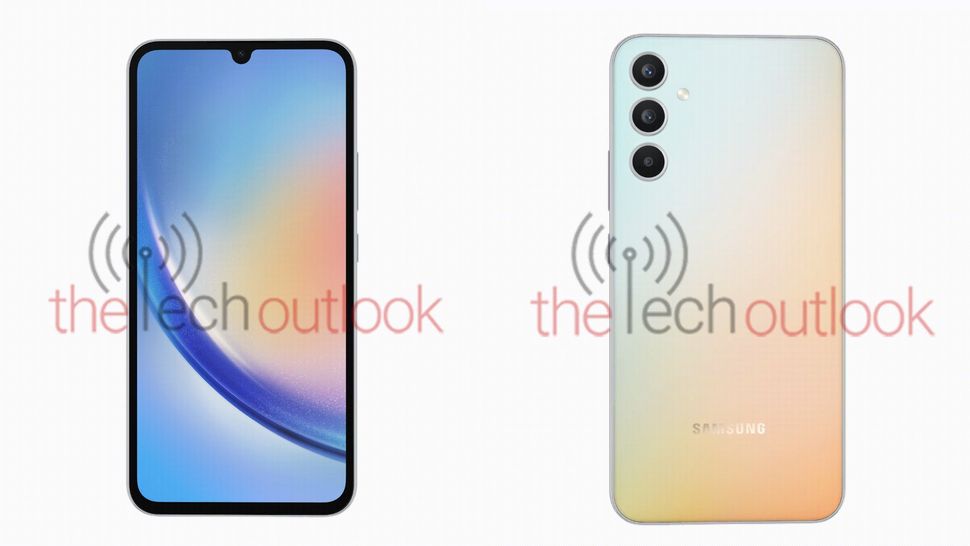 Based on what we've seen of the Galaxy A14 and the leaked looks at the other Galaxy A phones, Samsung seems to be adopting the look of the current Galaxy S22 Ultra across its phone lineup. That means the rear cameras appear flush against the back of the phone instead of housed in a separate array. You'll see that on the Galaxy A14, as well as in the Galaxy A34 renders and designs of the Galaxy A54 published at 91Mobiles. The Galaxy S23 and Galaxy S23 Plus are said to be adopting this look, too.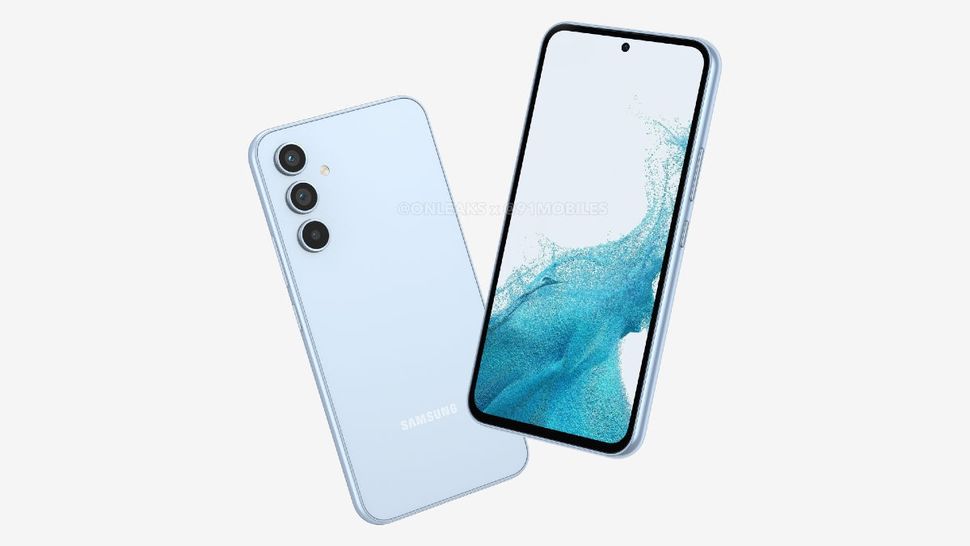 We've only got leaks to go on when it comes to specs for Samsung's unannounced Galaxy A phones. Of the two rumored models, the Galaxy A34 seems to have plenty in common with the Galaxy A33, which never reached the U.S in 2022. Leaker Yogesh Brar claims the Galaxy A34 will feature a 6.5-inch screen with a 90Hz refresh rate, an Exynos 1280 chipset with 6GB to 8GB of RAM and a 5,000 mAh battery. A 48MP mail camera should be joined by an 8MP secondary lens, which is most likely an ultrawide shooter, plus a dedicated macro sensor.
Samsung Galaxy A34 5G(rumoured)- 6.5" FHD+ AMOLED, 90Hz- Exynos 1280 SoC- 6/8GB RAM- 128/256GB storage- Rear Cam: 48MP (OIS) + 8MP + 5MP- Front Cam: 13MP- Android 13, OneUI 5.0- 5,000mAh battery, 25W charging- IP67 rating- in-display fpJanuary 3, 2023
Those specs would be nearly identical to what the Galaxy A33 offered, though that phone had a smaller 6.4-inch display and only 4GB of RAM.
Samsung Galaxy A54 5G(rumoured)- 6.4" FHD+ AMOLED, 120Hz- Exynos 1380 SoC- 6/8GB RAM- 128/256GB storage- Rear Cam: 50MP (OIS) + 12MP + 5MP- Front Cam: 32MP- Android 13, OneUI 5.0- 5,000mAh battery, 25W charging- IP67 rating- optical in-display fpJanuary 2, 2023
As for the Galaxy A54, Brar tweets that the screen is shrinking from the Galaxy A53's 6.5-inch panel to a 6.4-inch display. The chipset should get a boast to the Exynos 1380, and one of the superfluous macro or depth sensors gives way to a three-camera setup on the Galaxy A54.
The Galaxy A53 was one of the best cheap phones to come out last year, finishing just behind Google's Pixel 6a as the Android budget phone to get. We're eager to see how either the Galaxy A54 and Galaxy A34 fare, and now that the Galaxy A14 is arriving, we expecting more information on Samsung's midrange phone plans to emerge.