You want the best Paramount Plus free trial, right? Well, good news for you: we've got the way to get Paramount Plus free for a whole month, four times as long as the standard free trial provides.
And this trial can either help you dive in right now and watch the best Paramount Plus shows and movies, such as Picard and Top Gun: Maverick, or it could help you catch up on Yellowjackets and watch the start of season 2 without paying. And, yes, for those who haven't been keeping up, Showtime's Yellowjackets is available with Paramount Plus, provided you get the right tier.
Paramount Plus, which has been around since March 4, 2021 (and was CBS All Access before that) currently offers a bundled tier with Showtime dubbed Paramount Plus with Showtime. It costs $11.99 per month normally, and it will keep that price later this year when it becomes the new version of Paramount Plus' Premium tier.
And our code works on that bundle, too — so look out for the "Stream It All Together" offer that lets you bundle Showtime in. Of course that will only show one free month available but you can do better.
To get this deal, use the code 'PICARD' to get a free month during "Step 3" of checkout (step 2 if you're a returning customer). This code will work until April 30th, over a month after the Yellowjackets season 2 premiere.
If you missed this offer, make sure you check our Paramount Plus coupon codes page for the latest offers.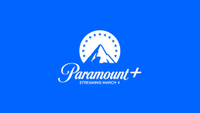 Paramount Plus free trial: One month with code 'PICARD'
To give people a way to really dive deep into the archives, Paramount Plus offers a one-month free trial. It's enough time to browse everything that Paramount Plus has to offer, from classics like Cheers and Twilight Zone to new titles such as Evil. With the Premium + Showtime bundle, you can also get Yellowjackets and more.
Paramount Plus left CBS All Access in the dust in the last few years, offering live NFL games, CBS affiliates for its Premium subscribers and great movies such as The Lost City, Mission: Impossible and Smile. An upcoming Frasier revival is headed there as well.
And former CBS All Access originals are moving over to the rebranded platform, including the Star Trek series Picard, Discovery and Lower Decks.
More from Tom's Guide