Apple TV Plus may not be getting any cheaper — it just got a price hike to $9.99 a month — but it's still one of the best streaming services. And it's also incredibly easy to get for free. You can currently take advantage of a wide range of offers, from one-week free trials directly from Apple to free Apple TV indefinitely from phone carriers like T-Mobile and others.

Yes, you read that right. You can watch all of the best Apple TV Plus shows and all the best Apple TV Plus movies without having to pay for the privilege. And you can typically take advantage of these offers whether you're a new or returning customer — though you'll want to remember to cancel before the trial is over if you don't want to pay the monthly fee.
So here's everything you need to do to get Apple TV Plus for free (including a few tricks for those in the U.K.).
How to get free Apple TV Plus from Apple
1. The standard 7-day free trial from Apple
Apple is one of the few streaming services that still offers a free trial, granting new subscribers seven days of free access to all of its best shows and movies. It's not enough time to watch everything Apple TV Plus has to offer, but you may be able to binge one or two shows if you're lucky.
All you have to do is sign up for Apple TV Plus, either through the app or online, and remember to cancel your subscription before that week is up. Part of the process involves handing over payment details, and Apple will charge you for a full month as soon as that free week is over.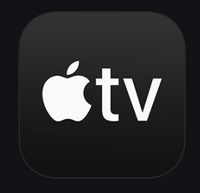 After the Apple TV Plus 7-day free trial, it costs $9.99 per month. Apple TV Plus features fantastic original programming including Black Bird, Shrinking, and Severance.
2. Buy an Apple product
While buying an eligible Apple device no longer gets you 12 months of Apple TV Plus for free, it still gets you a lot of time. Right now, with the purchase of an eligible device — including iPhones, iPads, Apple TVs or Macs, you can get three months of Apple TV Plus for free.
It's not quite as impressive, but it's still pretty generous. And it's easy to redeem. All you have to do to claim your subscription is set up your device and open the Apple TV app. You should be presented with the offer right away, but if not, you'll see it on the Apple TV Plus tab. Just remember to redeem the Apple TV Plus offer within 90 days of setting up or you'll miss out on your free trial.
3. The 1-month Apple One free trial
Apple One bundles Apple's most popular digital services into one single subscription, including Apple TV Plus. The cheapest tier costs $19.95 a month, but Apple offers a one-month free trial — which is significantly better than the 7-day Apple TV Plus Apple offers for just the streaming service on its own.

Again, you want to make sure to remember to cancel before the month is up. Otherwise, you'll have to pay for an Apple One subscription you may not want.
4. The Apple Music Student Plan
Apple is pretty kind to college students, and one of the many perks available is the Apple Music Student Subscription — a discounted version of the Individual plan that also includes free access to Apple TV Plus. You have to verify your enrollment through UNIDAYS to qualify, and the plan still costs $6 a month, but that's still significantly cheaper than subscribing to the two plans separately. And you can use this discount for up to four years or until you graduate, whichever comes first.
How to get free Apple TV Plus in the U.S.
5. Claim three free months at Best Buy
Believe it or not, Best Buy is currently giving away three-month subscriptions to Apple TV Plus. It's free for new or returning subscribers with no strings attached, so you don't even need to buy anything to qualify. Just add the deal to your cart and checkout as you normally would with any other product.
6. Get three free months from a Roku device
Roku owners can also claim three free months of Apple TV Plus at the moment. All you have to do is add the Apple TV channel on your Roku device and you'll be prompted to redeem your free three-month trial, provided you don't already have an active subscription. You have to sign up through your Roku device to get this offer.
Unfortunately, this free deal doesn't stack with the Best Buy deal, but if you're a new subscriber, you could do the Roku free trial, take a month off and then do the Best Buy free trial. As long as you're comfortable not having Apple TV Plus for a bit, you can get six months total for free that way.
7. Get a T-Mobile Go5G plan
T-Mobile is also giving away free Apple TV Plus to its customers, and how much you get depends on which wireless plan you're on. Folks on Go5G Next or Go5G Plus plans get access to the streaming service for as long as they have their plan. If you have a standard Go5G plan, you only get six months for free, but that's still a lot!
8. Get a Sprint MAX plan
T-Mobile isn't the only one offering free Apple TV Plus with a phone plan. Sprint, which is owned by T-Mobile, is also offering free months of the popular streaming service. It's not quite as good as the T-Mobile deal, but it's close.

For Sprint MAX customers, you get 12 months of free Apple TV Plus, at which point you'll need to take action to continue the free subscription (it's unclear what this will be) or pay for a standard monthly subscription at $9.99 a month. Sprint ONE users can get six months of Apple TV Plus free, after which you'll be paying the monthly rate.
For similar deals, check out our guide on how to get Netflix, Disney Plus, HBO Max and more for free with your phone plan.
How to get free Apple TV Plus in the U.K.
9. Bundled with Sky VIP
If you're a Sky customer and part of the Sky VIP loyalty program, you can get six months of free Apple TV Plus.
Sky Q, Sky Glass and Sky Stream customers who have never used a six-month Apple TV Plus free trial can get six months on Sky whether they are new or returning Apple TV Plus customers. Just head into the VIP tab of the My Sky app to get it all set up.
10. Free with iPhone contracts on EE
EE is offering anyone that buys a brand new iPhone contract six months of a standalone Apple subscription at no extra cost. That includes Apple TV Plus, and all new iPhones are eligible — including the old or cheap models like the iPhone SE and iPhone 11. Used or refurbished models unfortunately don't have this perk.
More expensive plans come bundled with an "inclusive extra" which gives you access to an Apple service of your choice for the duration of your contract, including Apple TV Plus. The most expensive plans offer a free subscription to Apple One as well, bundling together all the Apple services in one package, including the popular streaming service.
11. Three months with an eligible purchase at Three
EE isn't the only mobile network giving away Apple TV Plus right now. Three month trials are also available from Three, whenever you buy any iPhone, iPad or a Home Broadband with Apple TV bundles. Just be sure to redeem your free trial within 90 days of purchase, or else it'll expire.
12. Sign up for Currys Perks
Retailer Currys has a loyalty scheme now that's called Currys Perks, and if you sign up, you'll be gifted a three-month subscription to Apple TV Plus as a thank you. Just sign up and you'll get a redemption email after a few days.
13. Buy eligible tech at Currys
Currys has been giving away Apple subscriptions for some time, and right now you can get five free months of Apple TV Plus. All you need to do is buy some kind of gadget or technology on Currys' website between now and November 28 — even if it's not made by Apple.
Examples of what you can buy include TVs, laptops, tablets, game consoles and much, much more — a list is available on Currys' website. You just need to buy during the promotional window and then redeem your offer by December 28. You should receive your redemption email a few days after your order has been delivered.
14. Three months free with O2
Anyone purchasing an eligible Apple device from O2 will be able to get three months of Apple TV Plus. If you've purchased an eligible airtime tariff, product or accessory on a Device Plan, O2 will send you an SMS within a few days with a link to your Apple Service. Enter your details to subscribe and you're all set!
15. Free with Roku
Like users in the U.S., people in the U.K. can get three months of free Apple TV Plus from Roku. Just download the Apple TV channel onto your device, open it and follow the on-screen instructions.
Bottom Line
It's still incredibly easy to get Apple TV Plus for free
Apple isn't as generous with its free trials as it used to be, it's still incredibly easy to watch Apple TV Plus shows without having to pay for a subscription. Heck, there are several ways to grab a free trial without having to spend any money at all. Whether it's because you own a non-Apple streaming device or are willing to give Best Buy your email address, tuning into the best Apple TV shows is still a lot more cost-effective than, say, subscribing to Netflix or Disney Plus. Not that we're complaining, of course. We all love free stuff.
And, frankly, relying on Apple TV Plus free trials might be enough for you to get by if you play your cards right. Apple is producing some great TV shows and movies, but its original content library is still manageable if you want to catch up. So by the time you find another free trial, you could have banked a pretty sizable library of shows and movies to occupy your time.
More from Tom's Guide