Black Friday 2023 is done and dusted, but that doesn't mean you've missed out on the biggest and best savings of the year – not by a long shot. Why? Well, because NordVPN is offering the best Cyber Monday VPN deal I've seen in ages.
NordVPN is a massively popular service that you've probably seen sponsoring YouTubers galore. So, if you've ever wanted to try it for yourself, now's the time - NordVPN is offering an awesome deal and a free $10, $20, or $30 Amazon gift card until November 29.
This massive deal is only available to Tom's Guide and TechRadar readers, however, and means you'll get a 2-year NordVPN plan for just $2.99 a month. That includes 3 months of coverage for free, too, so you'll roll into 2024 with airtight digital security.
On top of that, you'll get a $10 Amazon gift card if you go for the standard VPN plan – which, let's be honest, most people will. However, if you fancy adding on the brand's password manager, NordPass, you'll pay $3.99 a month and get a $20 gift card.
Go all out and opt for the Complete plan, which includes NordPass and 1TB of storage with the super-secure NordLocker, you'll pay $4.99 a month, and bag a $30 gift card.
I've never seen a Cyber Monday deal like this – especially not from a brand that sits near the top of my best VPN rankings – so if you've been on the fence about getting a VPN, it's well worth taking advantage of. Let's get into the details.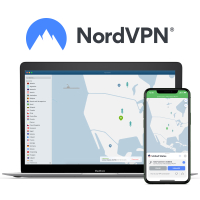 NordVPN Standard: 69% off + 3 months free + a $10 Amazon gift card free
NordVPN is one of my favorite VPNs, thanks to its long list of privacy-enhancing tools and the fact that it can unblock Netflix, BBC iPlayer, Amazon Prime, and more. Sign up between now and November 29, and you'll not only get a bargain price of just $2.99 a month, but you'll also get a $10 Amazon gift card absolutely free.
There's a 30-day money-back guarantee so you can test it out – although you won't get the gift card if you cancel – and the excellent support team is always on hand to help if you have any issues getting up and running.
💸 Deal ends on November 29, 2023.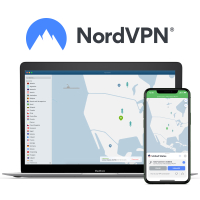 NordVPN Plus: 62% off + 3 months free + a $20 Amazon gift card free
Fancy upgrading more than your browsing privacy? Password managers are an essential part of staying safe online, and the NordVPN Plus plan includes NordPass.
It'll cost you a very reasonable $3.99 a month, and you'll also get a tasty $20 Amazon Gift card for your troubles. The same 30-day refund period applies.
💸 Deal ends on November 29, 2023.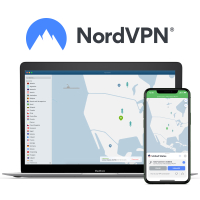 NordVPN Complete: 69% off + 3 months free + a $30 Amazon gift card free
If you want the whole kit and kaboodle, and protection for your passwords and online storage, NordVPN's Complete plan is a great pick.
For less than $5 a month, you'll get a world-class VPN, NordPass, and NordLocker. And, of course, you'll bag a nice little $30 Amazon gift card in the process.
💸 Deal ends on November 29, 2023.
Why should you go for this NordVPN deal?
As arguably the best-known VPN provider on the market, NordVPN has a big reputation to live up to. Thankfully it delivers, and is widely regarded as one of the most secure VPN providers on the market.
And, frankly, this exclusive VPN deal is the best deal I've ever seen from the privacy giant. Not only will you get a tasty Amazon gift card to spend on whatever you want, but you'll also pay the cheapest monthly amount I've seen from Nord since last Cyber Monday
Last time I reviewed NordVPN it proved to be the fastest VPN I'd tested, too. It also leads the pack when it comes to unblocking Netflix and other streaming sites, and features like Meshnet and Onion over VPN give it expert appeal that some more basic providers lack.
Right now I think that this limited-time deal from NordVPN offers the very best value on the market, and it's well worth making the most of before it ends on November 29.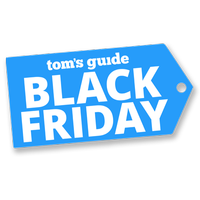 Even more Cyber Monday deals
Today's the big day: Cyber Monday, and I've rounded up all of 2023's best VPN deals. Make sure you don't miss out on NordVPN's jaw-dropping deal (and the cheapest prices I've ever seen), as well as the Tom's Guide exclusive – a free Amazon gift card.
If you want more than just a VPN, My colleagues and I have come together to highlight all of the best Cyber Monday deals from across the web. Alternatively, you can use the AI deal finder below to pull in deals on whatever you're looking to save money on this Cyber Monday.
▶ Check out the best Cyber Monday VPN deals.
Disclaimer
We test and review VPN services in the context of legal recreational uses. For example: 1. Accessing a service from another country (subject to the terms and conditions of that service). 2. Protecting your online security and strengthening your online privacy when abroad. We do not support or condone the illegal or malicious use of VPN services. Consuming pirated content that is paid-for is neither endorsed nor approved by Future Publishing.