If you live in a house or even a larger apartment, upgrading to one of the best mesh Wi-Fi systems is an absolute must. Unlike with a traditional Wi-Fi router, mesh Wi-Fi systems provide true whole-home connectivity, usually without any Wi-Fi dead zones.
There are exceptions to this though. For instance, if you have a two-piece mesh kit where the router and its satellite can each cover up to 2,000 square feet with a strong Wi-Fi signal but your home is 6,000 square feet, then you may end up with a few dead zones where your connection drops off.
You can remedy this by adding another satellite to your existing system, swapping your two-piece kit out for a three-piece mesh kit with two satellites and a router or by upgrading to a mesh Wi-Fi system where each unit adds more square feet to your total coverage area. Regardless of which route you choose to go, you're going to end up spending additional money on extra networking gear which can get expensive fast.
If you have a mesh Wi-Fi system, chances are that you already have a few of the best smart home devices in your house, at least according to Amazon. This is why the ecommerce giant, which owns the networking company eero, decided to add eero Built-in functionality to the best Alexa speakers.
With a newer model of the Echo Dot (such as the 5th-gen Echo Dot), you can extend your mesh network further if you have an eero mesh Wi-Fi system. However, is it worth buying an Echo Dot over adding another eero satellite to your mesh network for better coverage? Here's everything you need to know about using an Echo Dot as a mesh extender and whether or not it's worth doing.
A surprise upgrade
When announcing the Echo Dot (5th Gen) at its annual hardware event back in September of last year, Amazon surprised smart home and home networking enthusiasts alike by revealing that the latest generation of its most affordable smart speaker would ship with eero Built-in. This made sense at the time as back in 2021, the company launched eero Built-in with the Ring Alarm Pro.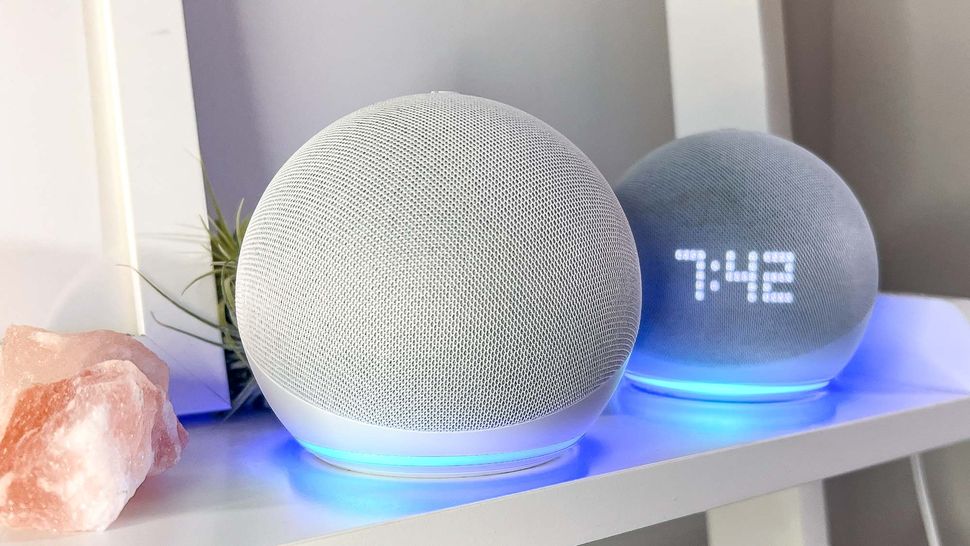 While it wasn't surprising for this technology to end up in both the Echo Dot (5th Gen) and the Echo Dot with Clock (5th Gen), Amazon also revealed that the slightly larger Echo Dot (4th Gen) and the Echo Dot with Clock (4th Gen) from back in 2020 would also be getting eero Built-in through an over-the-air update.
The only requirement to use your Echo Dot as an eero mesh extender is that your Amazon account is linked in the eero app. If you've already linked these accounts, eero automatically detects compatible Echo devices on your network and uses them to extend your wi-Fi coverage further.
For those with multiple Echo Dot devices — perfect for Multi-Room Music — you can pick and choose which of your Echo devices act as mesh extenders for your home network right from within the eero app.
Extra range with some serious limitations
While neither Google nor Apple has done something similar to Amazon with either the Nest Mini or HomePod mini, this still doesn't answer the question as to whether or not it's worth it to use your Echo Dot as a mesh extender. For those thinking the Echo Dot might be as powerful as adding another eero to your mesh network, you're likely going to be disappointed.
When adding to your eero mesh network, each Echo Dot can add an additional 1,000 square feet of Wi-Fi coverage — half that of a single eero Pro 6 or eero Pro 6E. Still, that extra 1,000 square feet comes pretty close to the 1,500 square foot coverage area of a single eero 6 or eero 6+ device.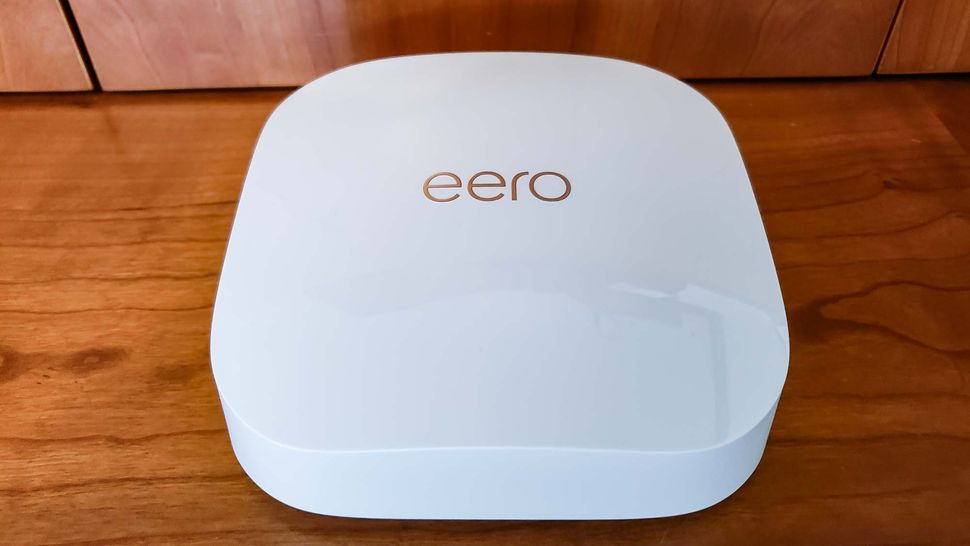 Eero Built-in doesn't disappoint when it comes to adding extra range to your mesh network, but it does in terms of speed. Each Echo Dot acting as a mesh extender supports speeds of up to 100 megabits per second (Mbps). To put this into perspective, the eero Pro 6E with Wi-Fi 6E support can reach speeds of up to 2.3 gigabits per second (Gbps).
Even with internet speeds that are far less than an actual eero device, Amazon says that an Echo Dot acting as a mesh extender can let you stream in 4K or take an HD video call at home. This makes sense as Netflix says you only need 25 Mbps to watch the best Netflix shows in 4K.
It's also worth noting that an Echo Dot acting as a mesh extender can only support up to 10 connected devices and all of them need to be using the 5GHz band.
Adding another eero device vs an Echo Dot
If you already have a compatible Echo Dot or even a few at home, you can easily add them to your mesh network to extend its coverage further. However, if you don't, you might want to consider adding an additional eero device instead.
While Amazon says on a support page that "you can add as many eeros or eero Beacons to your home as you'd like", most other networking companies beg to differ. For instance, with its Nest Wifi Pro, Google recommends a maximum of 5 devices on a single network to avoid network interference. Likewise, with its Deco mesh routers like the Deco XE75, TP-Link recommends using no more than six Decos on a single network.
Eero's proprietary TrueMesh Wi-Fi technology may allow you to have more eero devices than its competitors, but if you want to be on the safe side, I recommend having no more than four on one network (1 acting as your router and 3 satellites). However, the way in which your mesh router connects to its satellites is an important point to consider too.
Mesh routers and satellites use your home Wi-Fi network to connect to one another, known as wireless backhaul. If your home is wired for Ethernet though, you can use wired backhaul instead. In this kind of setup, each satellite is connected to your mesh router through the wires in your walls to greatly increase the number of satellites you can connect without adding interference or negatively affecting the performance of your Wi-Fi.
If you have two eero devices or your home is wired for Ethernet, adding an additional eero makes the most sense. If you already have a three-piece eero mesh Wi-Fi system though, adding an Echo Dot or two at the edge of your home network can help increase its range but you will have to deal with some limitations when it comes to their internet speed.
Best use-case for eero Built-in
Eero Built-in is a very interesting technology and a first in home networking. Although more eeros is likely the better option for most people, there are a few use-cases where using an Echo Dot as a mesh extender is the better route.
For instance, if you have a few of the best outdoor security cameras on the edge of your property, a 4th or 5th Gen Echo Dot can help ensure that they stay connected to your network. Keep in mind though that they need to use the 5 GHz band and not the 2.4 GHz band, which is more common with older smart home devices.
As we mentioned before, if you already own some compatible Echo Dot smart speakers and an eero mesh Wi-Fi system, why not give eero Built-in a try for yourself first before adding more eeros to your network. And who knows, Amazon may even increase both the range and speed of eero Built-in with future versions of its Echo Dot smart speakers.
More from Tom's Guide