The best Alexa speakers are all excellent, but which one you should buy depends on your needs. Amazon and other third-party audio companies offer a large range of Alexa-enabled smart speakers and displays that cater to different use cases.
All the best Alexa speakers will listen to your voice and can carry out different kinds of tasks. Whether you're looking to stream music from Spotify, control the best Alexa compatible devices, change the channel of your smart TV, create a home communication hub, get a report of the weather or order food hands-free, Amazon's voice assistant can help.
When you know how to use Alexa, having a smart speaker (or three) will let you take advantage of all the best Alexa skills and features. But not all the best smart speakers are made the same — that's why we've spent hundreds of hours testing dozens of options for your buying convenience.
The best Alexa speakers you can buy today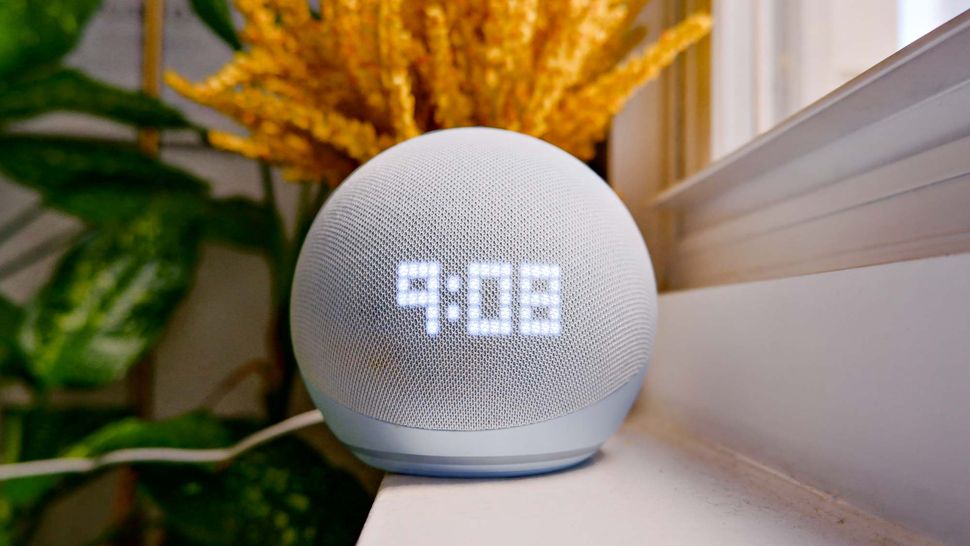 Of all the best Alexa speakers, the Amazon Echo Dot with Clock (5th Gen) is our favorite. Not only does the spherical shape of the device and larger speaker improve the fullness of the Echo Dot's sound compared to the previous model, but the display has added functionality. More than just the time, the Echo Dot with Clock's display shows the current temperature, song titles and answers to math equations. It functions as a timer, too
What's more, it has a temperature sensor and eero built-in, growing what's possible in terms of smart home connectivity and Alexa routines. In fact, we wish more smart home companies took Amazon's cue and make minor —yet effective — enhancements to already excellent devices. That's why the Echo Dot with Clock is also the best smart home device overall.
Read our full Amazon Echo Dot with Clock (5th Gen) review.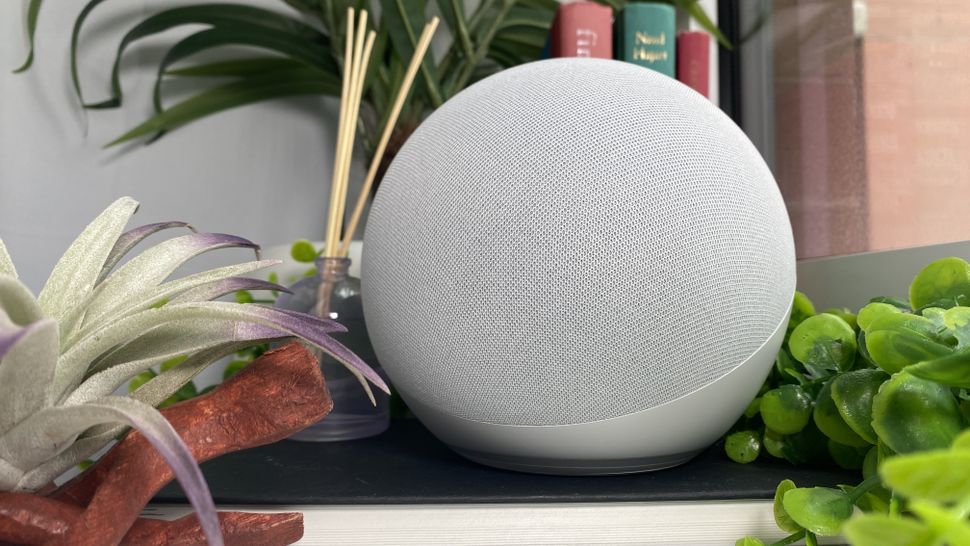 The 4th-generation Amazon Echo makes a big visual statement with its new sphere-shaped design, but it's what's on the inside of the Echo that makes it one of the best smart speakers, and the overall best smart speaker under $100.
Compared to the 3rd-generation Amazon Echo, this one not only has improved audio, but a host of other features that make it one of the most convincing smart home devices around. The inclusion of a Zigbee hub lets this Echo lay a foundation for the rest of your connected products. So if you're looking for a smart speaker that will not just play tunes, but act as a central smart home hub, the 4th-generation Echo is the best choice.
Read our full Amazon Echo (4th gen) review.
That's right. The best Alexa speaker when it comes to audio isn't made by Amazon. The Sonos Era delivers exceptional sound in a uniquely shaped package. And, among all the Alexa-enabled speakers, this is the only one that can play Dolby Atmos spatial audio tracks — making it sound like the music is coming from all around you.
As with other Sonos speakers, you can pair two Era 300s for even more immersive sound, use them as rear channels if you have a Sonos soundbar, and group multiple devices together for whole-home audio.
But what also makes Sonos products great is its ability to stream audio from hundreds of sources across the company's library: Not just Spotify and TuneIn, but SiriusXM, MLB, and much, much more. And, you can control it all using Alexa. Unlike the older Sonos One, though, the Era 300 does not work with Google Assistant, which makes this speaker even more versatile.
Read our full Sonos Era 300 review.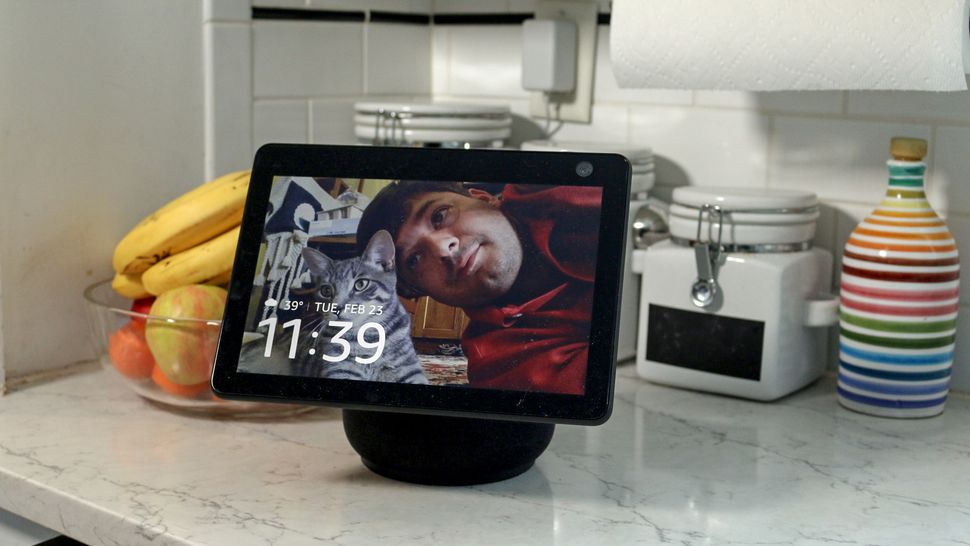 The Echo Show's 10-inch display is the same size and resolution (1280 x 800) as previous models, but this new model has a trick up it's sleeve: the screen rotates so that you're always the center of its attention. This way when you're taking video calls with the 13MP camera, bouncing around the kitchen following Alexa's recipes or managing multiple people in a single household, the display stays in your line of sight.
This might sound a little creepy, but our experience felt more intuitive than we expected. It's not following you all the time — just when you use your assistant's wake word. The large display also acts like a hub for your collection of smart home devices, so you can control them easily on a single interface. This is the best smart display you can get for Alexa now.
Read our full Amazon Echo Show 10 (3rd gen) review.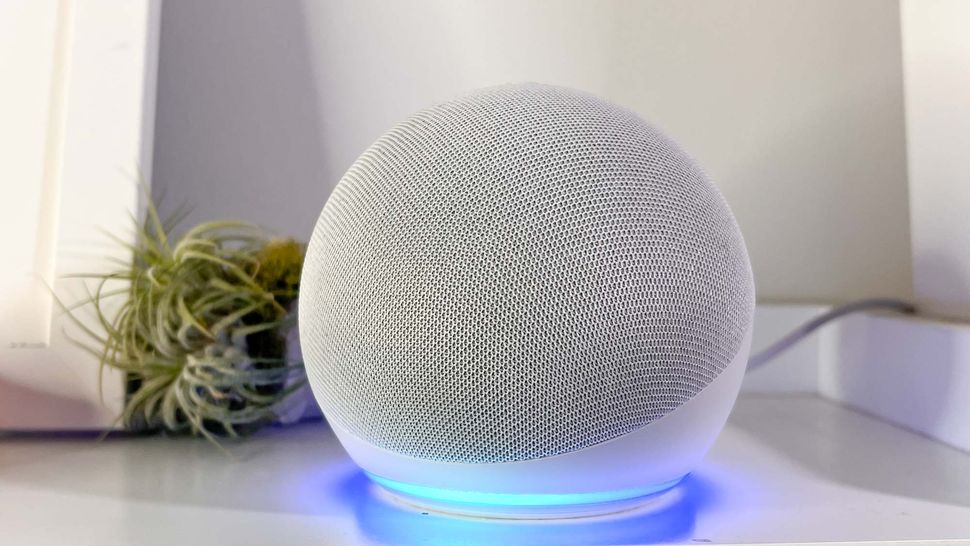 With the 5th generation Echo Dot, Amazon has once again delivered an inexpensive smart speaker that doesn't skimp on features or quality. The spherical shape along with improved speaker hardware lets audio sound fuller despite this Echo Dot's compact size and affordable price tag. Simply put, it's the best Alexa speaker under $50.
The Echo Dot's purpose is to be more of a personal smart speaker. No, this isn't the solution for controlling all your connected home devices or filling your space with sound, plus it no longer has a 3.5mm audio line out. But it does have eero built-in and features room temperature sensor that can initiate certain Alexa smart home routines. That's why it's a great "starter" device for a smart home. It makes a great gift, too.
Read our full Amazon Echo Dot (5th gen) review.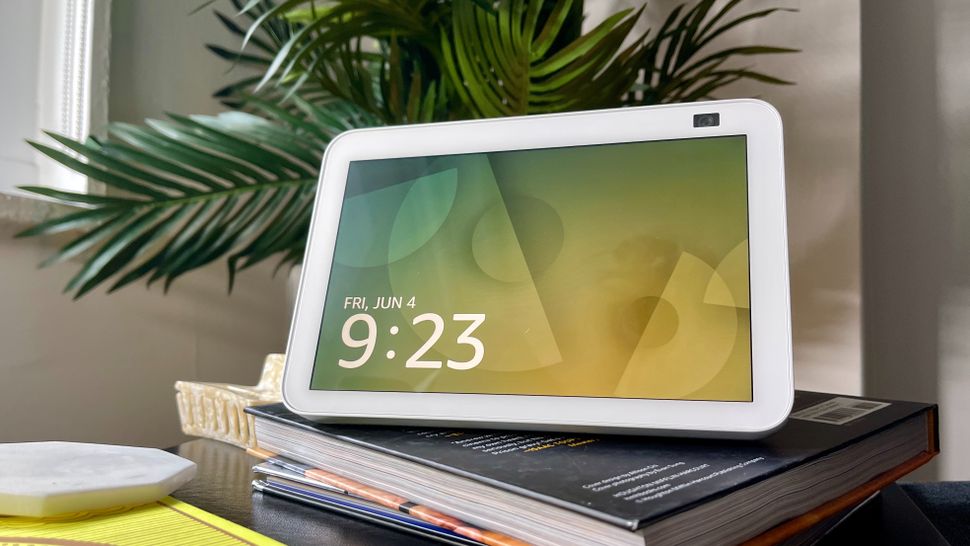 Although the Echo Show 10 might be the best Alexa display we've ever tested, it costs $249. For half the price, the Amazon Echo Show 8 (2nd Gen) now has the same camera and Alexa features. It's compact design makes it more counter-friendly, too.
The Echo Show 8 delivers visuals and audio far better than its price would suggest. And, for the same price as the first version, the new Echo Show 8 has an upgraded 13-megapixel camera for higher-quality video chats. It also adopted the digital pan-and-zoom abilities of the Show 10. While the display can't physically rotate to keep you in frame, the new wide-angle lens can center you like the Google Nest Hub Max and the Facebook Portal can.
Read our full Amazon Echo Show 8 (2nd Gen) review.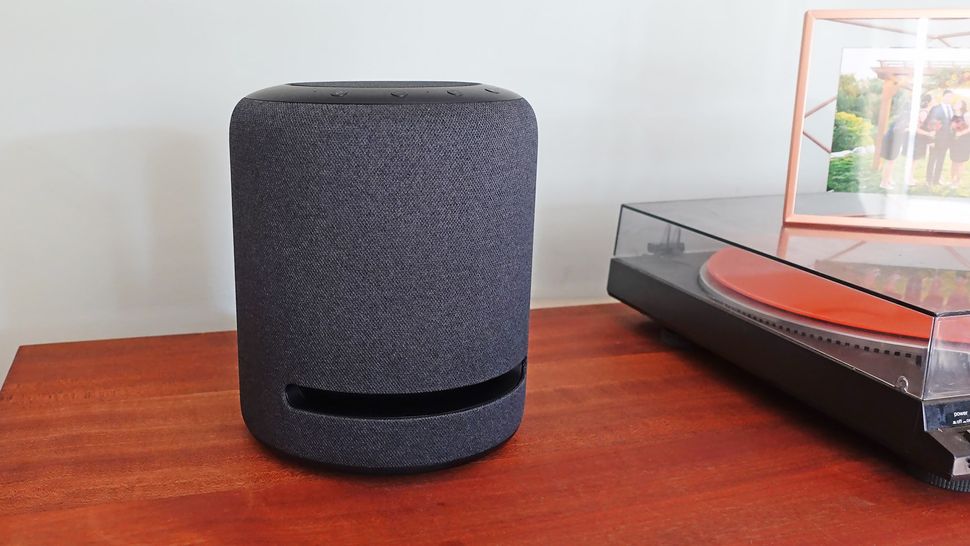 The booming Echo Studio is Amazon's first premium audio hardware product in a never-before-seen package. While it's a notch below the Sonos One in terms of sound quality, it's one of the best Alexa devices for audiophiles that lets you use Alexa calling. It's designed to support Amazon HD Unlimited, Amazon's 3D audio platform, and even has a bass aperture to ensure the fullest possible sound.
One thing the Echo Studio has that the Sonos One lacks is a 3.5mm audio-in port. So, for example, you can connect a turntable directly to the Echo Studio to elevate its sound. It might not be the best entry-level Echo, but we found that it's worth the $200 price tag if you're looking for a great speaker that makes use of all Alexa's features.
Read our full Amazon Echo Studio review.
Amazon is committed to getting Alexa in as many houses as possible, which means figuring out ways to make the best Alexa speakers even cheaper than they are. That thinking has led to the $39 Amazon Echo Pop, which is currently the least expensive smart speaker offered by the company.
To get here, Amazon has had to remove some features from the Echo Dot, mainly some smart home features. The Echo Dot has both temperature and motion sensors built in, so you can use them as part of your Alexa smart home routines, making it a more full-featured smart speaker. The Echo Pop lacks these features, but good sound for the size still gives it enough function to make it worth recommending.
Read our full Amazon Echo Pop review.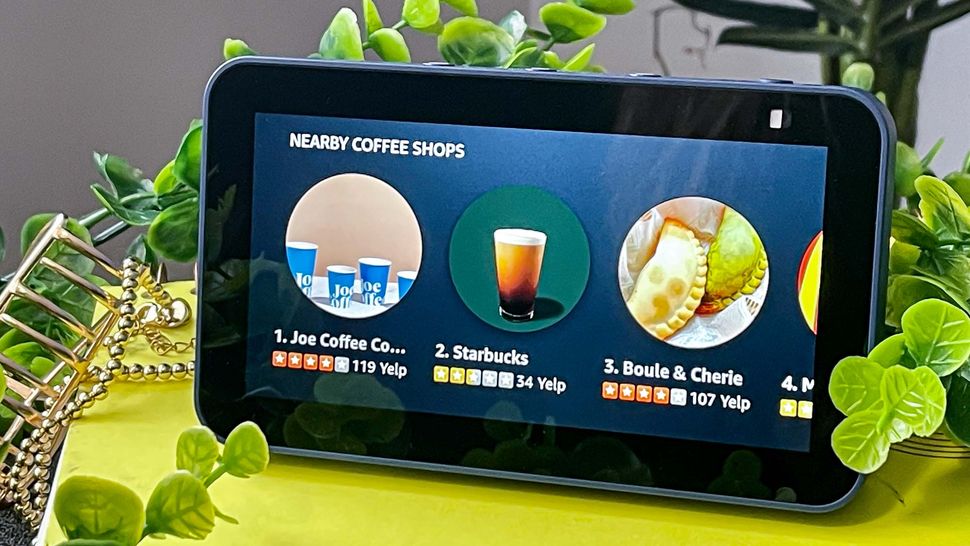 The Amazon Echo Show 5 (2nd Gen) is a small smart display you can use to make calls and video chat, browse recipes, watch videos using NBC and Prime Video visual skills, check the feeds from your security camera, dim your lights and more on its 5-inch screen.
However, due to its small size, it looks and feels a bit more like a clock than a full-sized smart display. It also isn't much of an upgrade compared to the original. But if you find yourself smitten with the Echo Show 5's adorably compact design, and like the idea of being able to ring up loved ones before you go to sleep, the smart display is worth considering. Not to mention, the Kids Edition is a strong sell, providing a stationary Amazon Fire tablet alternative that doesn't need to be recharged all the time. And that comes with warranty.
Read our full Amazon Echo Show 5 (2nd Gen) review.
How to pick the best Alexa speaker for you
The key decision you'll have to make while shopping for one of the best Alexa speakers is whether you're looking for a standard, grilled speaker or a speaker with a display. If this is your first smart home purchase, you'll want to opt for the 4th-generation Echo, Echo Dot or Sonos One. All are simple to set up and lay a foundation for getting your other gadgets connected.
If you have a large family or spend a lot of time in the kitchen or other shared space, a smart speaker with a display is a better choice. You can check in on your security cameras and video doorbells, get recipe advice and make calls. Video calls can only be made with the Echo Show 8, second-generation Echo Show or Echo Show 5, though.
Check our smart home guide for more advice on finding the right Alexa speaker for you.
How we test the best Alexa speakers
When reviewing any of the best Alexa speakers (or any of the best smart home devices, for that matter) we consider several different factors before assigning it a final rating. Here are some things we look for, after spending hours testing available buying options:
Ease of setup: How simple is the device to install? Can anyone, even a first time smart speaker owner, set it up themself?
Features: What features does the device have relative to others in its price range?
Performance: Does it actually work as advertised? Is its app easy to use, with a sensible layout?
Price: How expensive is it when compared to similar devices? While this isn't the most critical criteria, it is a factor in its final rating.