Some upgrades can make a world of difference and that's certainly the case when you swap out your old router with one of the best Wi-Fi routers.
Even if you don't plan on upgrading your internet plan alongside your router, you'll likely see a major difference when it comes to your internet speeds. This is because the latest routers use Wi-Fi 6 or Wi-Fi 6E as opposed to older wireless standards.
Besides increased speeds, a newer Wi-Fi router will likely also come with more range, which means more of your home will be covered in a strong wireless signal. However, if you still have Wi-Fi dead spots where your devices lose connection, you can pick up one of the best mesh Wi-Fi systems instead.
While you can spend quite a lot on a new Wi-Fi router, you don't necessarily have to. Now that Wi-Fi 6E will soon be replaced by Wi-Fi 7, Wi-Fi 6 routers are cheaper than ever and you have plenty of options to choose from.
If your old Wi-Fi router has been sluggish lately, here are five reasons why you should consider upgrading to a newer, more modern one instead.
1. Faster speeds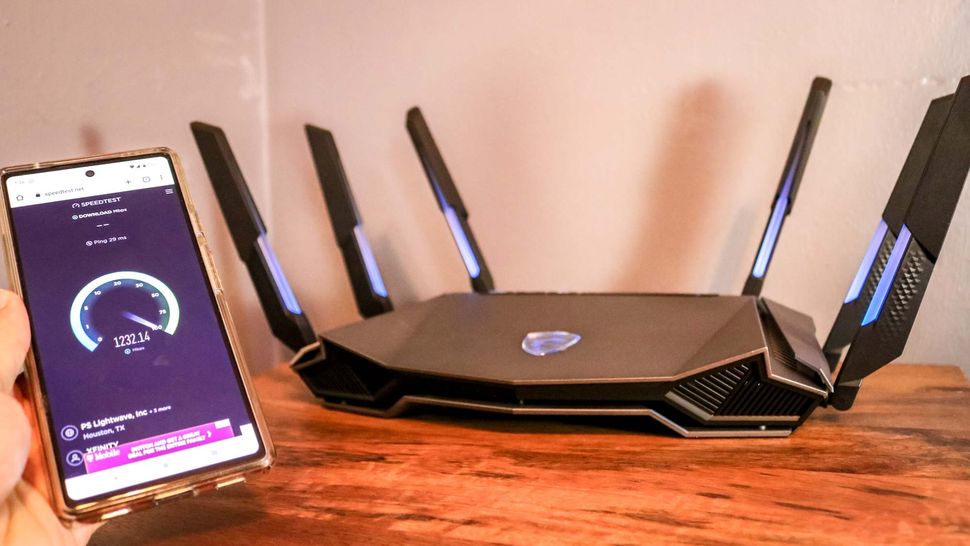 For those that haven't upgraded their Wi-Fi router in the last few years, there have been a number of technical advancements that can help speed up your devices without having to get a faster internet plan.
For instance with Wi-Fi 6, OFDMA (orthogonal frequency division multiple access) subdivides the channels on your Wi-Fi router into subcarriers. This allows your router to communicate with multiple devices at the same time as opposed to each having to wait their turn to receive a signal.
While beamforming has been around since 802.11n (retroactively named Wi-Fi 4), it has seen some major improvements with the release of Wi-Fi 6. In the past, Wi-Fi routers used to broadcast data in all directions but now with beamforming, your router can detect where a device requesting data is located and send information right to it.
If you have a bit more to spend, Wi-Fi 6E adds a whole new band that's faster and also less congested. Besides the 2.4- and 5 GHz bands found on most routers, Wi-Fi 6E routers have a 6 GHz band that can reach speeds of over a gigabit. However, there is a downside. The 6GHz band may be faster but it has a much shorter range than both 2.4- and 5GHz. Therefore, Wi-Fi 6E makes the most sense when you're using one of the best laptops in the same room as your router.
2. More devices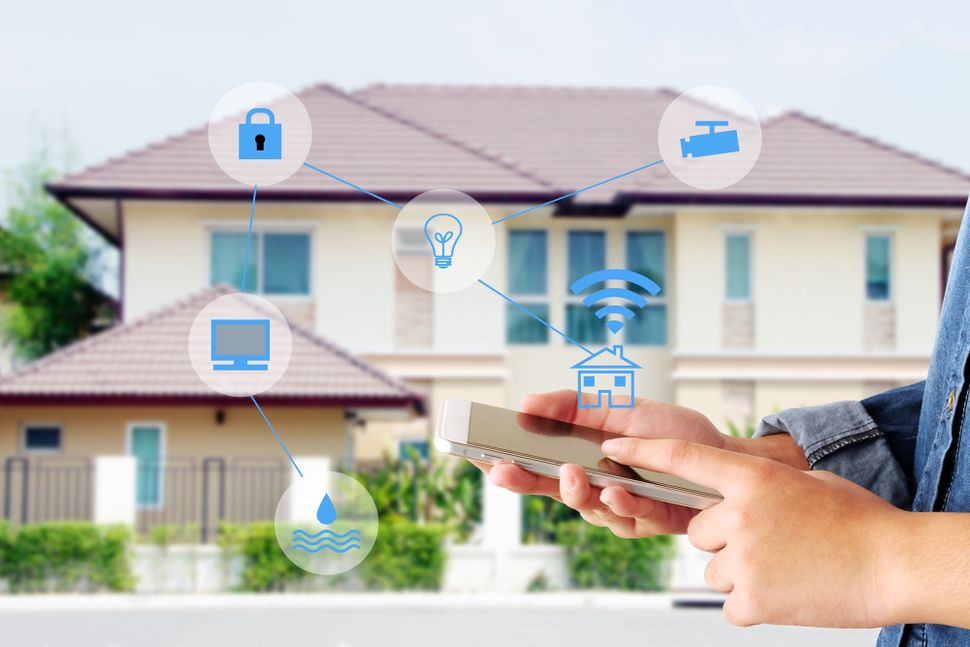 As our daily lives have become more connected, we now have more devices on our network than ever before from our laptops to the best phones. However, if you add a few of the best smart home devices to your network, your old Wi-Fi router can easily get overwhelmed.
With a newer Wi-Fi router, you'll have a much easier time keeping all of your devices connected simultaneously. Also, as you have more range to work with, devices like the best video doorbells and the best home security cameras will have a stronger signal.
When shopping for a new Wi-Fi router, take note of how many devices it can support as most manufacturers list this on their product pages. You also want to take the time to count to see how many devices are currently connected to your network while leaving some wiggle room for new devices and for when guests come over.
3. Better security
Just like with your computer or smartphone, networking companies release security patches and updates for their Wi-Fi routers to protect you from the latest online threats. However, if you have an older Wi-Fi router, you likely aren't receiving security updates any more. This leaves you and all of the devices connected to your Wi-Fi router at risk of attacks.
Not only will a new Wi-Fi router receive security updates for years to come, they are also easier to download and install since most newer devices come with their own apps. Sure, you can update your router manually but doing so can be a hassle, especially if you're not that tech savvy.
At the same time, older Wi-Fi routers likely don't support WPA3 or Wi-Fi Protected Access Version 3 which is an encrypted security protocol developed by the Wi-Fi Alliance. It helps protect the data sent to and from your devices over your home network.
4. No more Wi-Fi dead zones
A newer router will likely give you more range than your old Wi-Fi router currently does. With more range, the Wi-Fi signals sent from your router can reach more areas in your home. This way you don't have to deal with Wi-Fi dead zones.
If you have a very large home or one with thick or brick walls, it might be worth upgrading to a mesh Wi-Fi system instead. Unlike a traditional Wi-Fi router, a mesh router system consists of several units that are spread out throughout your home. While one acts as the main router or gateway that connects to one of the best cable modems, the others are nodes or satellites that relay your Wi-Fi signal to other places in your home. Although they can cost quite a bit more than a regular Wi-Fi router, we've rounded up the best cheap mesh Wi-Fi systems under $100.
Maybe you've already updated your router recently and don't feel like doing so again. In that case, you can use one of the best Wi-Fi extenders to spread your Wi-Fi signal further and eliminate dead spots. Just keep in mind though that most Wi-Fi extenders create separate networks and you'll need to manually switch between them and your main network as you move throughout your home.
5. Easier network management
Besides letting you download and install the latest updates more easily, the apps that accompany newer Wi-Fi routers also make it easier to manage your network and all of the devices connected to it.
For instance, you can prioritize certain devices like the best smart TVs so that they'll always have enough bandwidth and you can also block devices from joining your network. Many of these apps also come with built-in parental control software that lets you set time limits and filter content by age. They also make it simple to set up a guest network that your friends and family can join while visiting.
Tips for upgrading your Wi-Fi router
Upgrading to a new Wi-Fi router may seem like a difficult and expensive task but it doesn't have to be. If you're switching to a router that has its own app, you'll be walked through the setup process and there are plenty of helpful tutorials and guides on each manufacturers' site.
As for the cost, investing in your own networking equipment can actually save you money in the long run as you won't have to pay equipment rental fees from your ISP. However, you also want to look for deals and consider planning your upgrade around Amazon Prime Day, Black Friday or even Cyber Monday.
While most of us only think about our Wi-Fi routers when something goes wrong, adding a new router to your home network can benefit everyone in your household and will make it feel like the rest of the devices in your home just got faster.
More from Tom's Guide