If you live in a larger home or have dead spots around your house, upgrading to one of the best mesh Wi-Fi systems is absolutely worth it, as doing so will ensure you have a great connection in any room.
Unlike with a traditional Wi-Fi router, mesh Wi-Fi systems consist of several satellites and a base router you plug into one of the best cable modems. These satellites are spread throughout your home and as you move from room to room, your devices stay connected to the same network. While you can also use one of the best Wi-Fi extenders to expand the coverage area of your Wi-Fi router, you often need to change networks, which can be really annoying.
For those who've been using a mesh router for some time now and are looking to upgrade to a better system with support for Wi-Fi 6 or even Wi-Fi 6E, there's good news. You don't necessarily have to get rid of your old devices. Instead, you can reuse them to expand the coverage of your new network — but, there's a slight catch.
Using your old mesh router to build out your new network
Depending on the make and model of your old mesh router, you may be able to continue using it to cover even more square footage of your home with a strong Wi-Fi signal. This way you can save a bit by opting for a two-pack mesh Wi-Fi system instead of a three-pack.
In this scenario, you would install your new mesh router along with a satellite and use the devices from your old mesh Wi-Fi system as additional satellites. As I mentioned before there is a catch: if your new mesh router is faster than your old one — say you upgraded to one of the best Wi-Fi 6 routers — your old devices will be limited to their original speeds.
This isn't that big of a deal though as your old mesh router should be used to expand your coverage at the farthest reaches of your house — like in your backyard or garage — where you won't necessarily need the fastest connection. Meanwhile, your new mesh router and its satellite can be used in your living room or home office where you have more devices that require a faster internet connection.
These brands let you use your old devices with your new mesh router
If you are considering going this route, you first need to make sure your current mesh router can be used alongside your new one before you upgrade. Fortunately, many but not all of them can. Here's a few that will let you use your old mesh router with your new system.
TP-Link
When it comes to TP-Link's Deco line of mesh routers, the good news is that all of the company's mesh devices can be mixed to work together. However, some features may disappear once you mix them together as different Deco models support different advanced features. This support document lays out everything you need to know if you do plan on going this route.
While TP-Link recommends having no more than three consecutive Wi-Fi hops in your home network, if your house is wired for Ethernet and you can connect all of your Deco devices to each other this way, you can get around this limitation. (If I lost you at Wi-Fi hops, a hop is a trip that a data packet takes when transferred from one Deco unit to another one.) This means that if you're using wireless backhaul to connect your router to the satellites, you can have a maximum of one router and three satellites without affecting your Wi-Fi performance.
Eero
Just like with TP-Link, all of Amazon's eero mesh routers are compatible with one another. In fact, the company says "once your gateway eero is installed you may use any combination of eeros to set up your network." Here, the gateway refers to the unit acting as your router.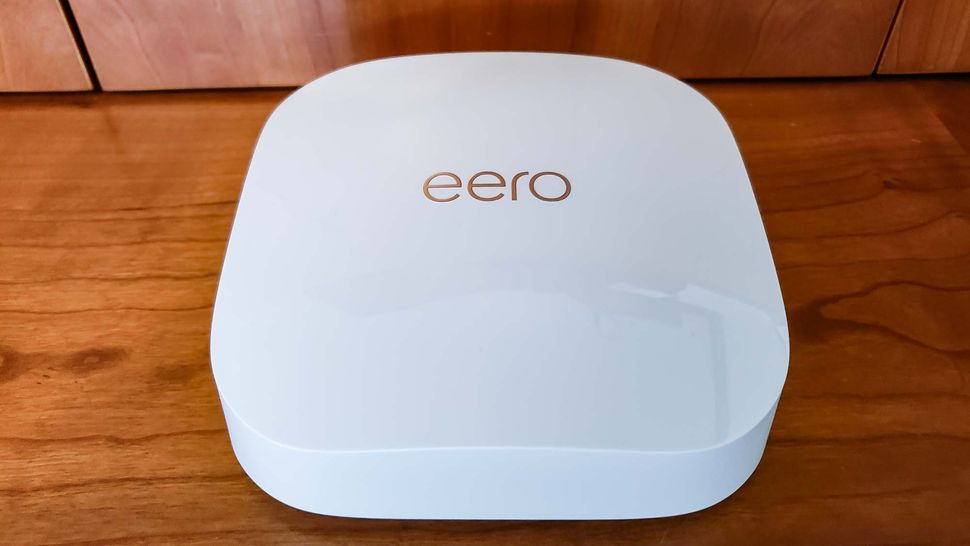 For instance, if you upgrade to the Eero Pro 6e from a 3rd gen Eero mesh kit, you can use your older devices as satellites to expand the reach of your mesh network. This way you can pick up the significantly cheaper two-pack without sacrificing the coverage area of your mesh Wi-Fi network, though the speeds will be slower when connected to the older devices. You can even use a 5th-gen Amazon Echo Dot as an eero Wi-Fi extender, too. Here's how to use the Echo Dot as a Wi-Fi node.
Asus
Asus also allows you to use your existing networking hardware to build out your mesh network, but this works with mesh routers as well as traditional Wi-Fi routers as long as they support the company's AiMesh. This technology allows you to connect multiple Asus routers together to create a whole-home mesh Wi-Fi network. This could be really useful if, say, you had one of the company's Wi-Fi routers in an apartment and then decided to move into a house.
Even some of the best gaming routers like the Asus GT-AXE11000 work with AiMesh but the company's mesh routers like the ZenWiFi XP4 and ZenWiFi ET8 are also supported. With the Asus ZenWiFi AX Hybrid web interface open in your browser, you can see the configuration of your AiMesh network as it expands when you add new devices.
Google Nest
Up until the launch of its new Nest Wifi Pro, Google's mesh routers were able to be used together. For instance, if you upgraded to Nest Wifi from a Google Wifi mesh system, you could use your old devices as satellites. However, as Nest Wifi Pro added Wi-Fi 6E, it's no longer compatible with the search giant's previous mesh routers. Hopefully, when the company releases its follow up to Nest Wifi Pro, it will be compatible with older devices once again but this might not be the case if Google's next mesh router system supports Wi-Fi 7.
Netgear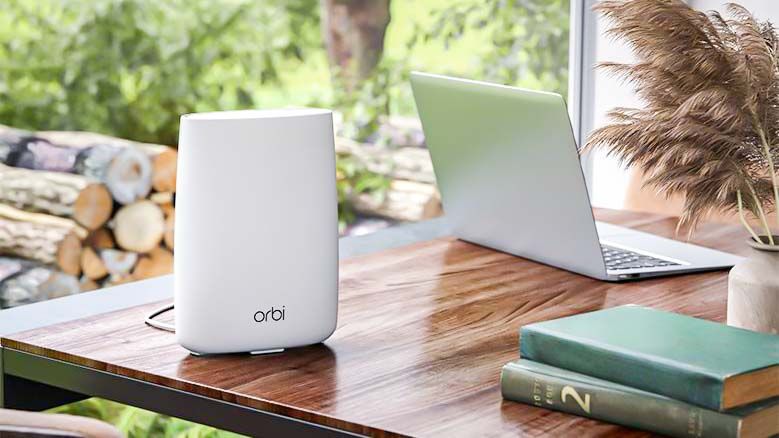 Although Netgear's Orbi mesh routers are top notch, older Orbi devices aren't compatible with newer Orbi WiFi 6 systems. If you want to know which Orbi devices are compatible with each other though, this table has everything you need to know including which devices only work in extender mode.
Why you might want to give away your old mesh router instead
When it comes to re-using your older mesh devices, different Wi-Fi standards can often make this difficult to do as is the case with the Nest Wifi Pro and Google's previous mesh routers. Even if you do upgrade to a new mesh router system that's compatible with your previous one, your older devices won't be nearly as fast. However, they can help you cover more of your home or even your property with a strong Wi-Fi signal.
At the same time, you might be better off giving your old mesh router to someone who really needs it, like your parents. That way you can enjoy excellent Wi-Fi coverage when you visit and you'll know exactly how to fix things when something goes wrong. Likewise, you can help them break free from their internet service provider (ISP) and save a lot on monthly equipment rental fees.
Regardless of what you decide to do, you shouldn't let your old mesh router go to waste as it's likely still a lot better than the routers supplied by most ISPs.