Tesla is the biggest name in the electric vehicles world at the moment, having somewhat blazed a trail with all-electric cars despite being a rather new company compared to tradition car brands.
And as such, the Tesla has a lot going on around it from new cars to EV thoughts spouted by Eon Musk. So we now have a rolling collection of news and updates from Tesla, giving you a one-stop-shop to track what's going on at the company.
So read on for the latest news from Tesla and why you might want to get a bit excited about what's coming from Tesla this year an beyond.
Latest Tesla news (updated October 28)
Tesla introduces Sentry Mode Live Camera Access
Tesla's Autopilot cameras have long been able to record ne'er-do-wells that aim to do harm to parked vehicles. The cameras are able to flip on and automatically start recording whenever it detects movement nearby. Users couldn't toggle that switch on at any given moment however, until now.
With Sentry Mode Live Camera Access, found in update 2021.36.8, users are now able to turn on their Tesla's autopilot cameras to see what's around their vehicle at any given moment. It's all done through the Tesla app.
According to the release notes, as reported by Electrek, "You can now remotely view your car's surroundings when parked to confirm the safety of your environment before returning to your car. Live Camera is end-to-end encrypted and cannot be accessed by Tesla. To enable or disable tap Controls > Safety & Security."
This feature is a part of Tesla's Premium Connectivity plan, which costs $10 a month. This plan includes satellite-view maps with live traffic, in-car music and media streaming plus an internet browser.
At the moment, this feature seems to only be available for iOS devices, although we suspect Android users won't have to wait too long.
October 25: Tesla just raised the prices of almost all of its cars once again
Despite having only just raised the price of a number of tesla Model 3 and Model Y variants by up to $2,000, Tesla has done it again. Except this time Model S and Model X models have also suffered from the new price hike.
The Tesla Model 3 Standard Range Plus is now $43,990, a $2,000 price increase and $4,000 more than it cost a month ago. The Long Range Model Y is also up to $56,990, also $2,000 more than before and $4,000 more than last month.
Both the Long Range and Performance Tesla Model 3s, and the Performance Model Y, are all staying the same price: Costing $49,990, $57,990, and $61,990 respectively.
Delivery timelines has also been pushed back across the board, with the standard Model 3 now expected to arrive in September 2022, August 2022 for the Model Y. However, as Elektrek notes, you can save a few months by forking out $1,500-$2,000 for the larger wheels.
Meanwhile the Tesla Model S Long Range now costs $94,990, a $5,000 increase, though the Model S Plaid is still the same $129,990. The Long Range Model S is not $104,990, another $5,000 increase, while the still-unreleased Plaid variant is still $119,990.
October 6: Tesla raises the price of the Model 3 and Model Y yet again
The Tesla Model 3 and Model Y were both the victim of multiple price hikes earlier this year, and it seems their ordeal is not over yet. Tesla has just increased the price yet again, with some models now costing $2,000 more than they did previously.
The Tesla Model 3 Standard Range Plus has increased from $39,990 to $41,990, while the Performance has increased from $56,990 to $57,990. The Long Range model's price has stayed the same, at $49,990. The Long Range Model Y is now $54,990, up from $52,990, and the Performance model is now $61,990, up from $60,990.
It's not clear what the cause of this latest round of price increases, but Tesla CEO Elon Musk claimed that previous price hikes were the result of supply chain issues that have been affecting the entire automotive industry.
August 31: Tesla Model 3 crash is another example of how Autopilot is not full autonomy
Tesla Autopilot has been implicated in another high-profile crash, this time colliding with a Florida Highway Patrol car and a broken down Mercedes on Interstate 4. Apparently the Tesla Model 3 had Autopilot engaged, and then collided with the patrol car, narrowly missing the Trooper, and crashing into the Mercedes.
Nobody was seriously hurt, though the driver of the Tesla and the Mercedes suffered minor injuries. It's also the latest example of Autopilot's shortcomings, and how we're still a very long way off having cars that can drive around without an attentive driver ready to take over at a moment's notice.
Details of the crash have been passed onto the NHTSA and Tesla.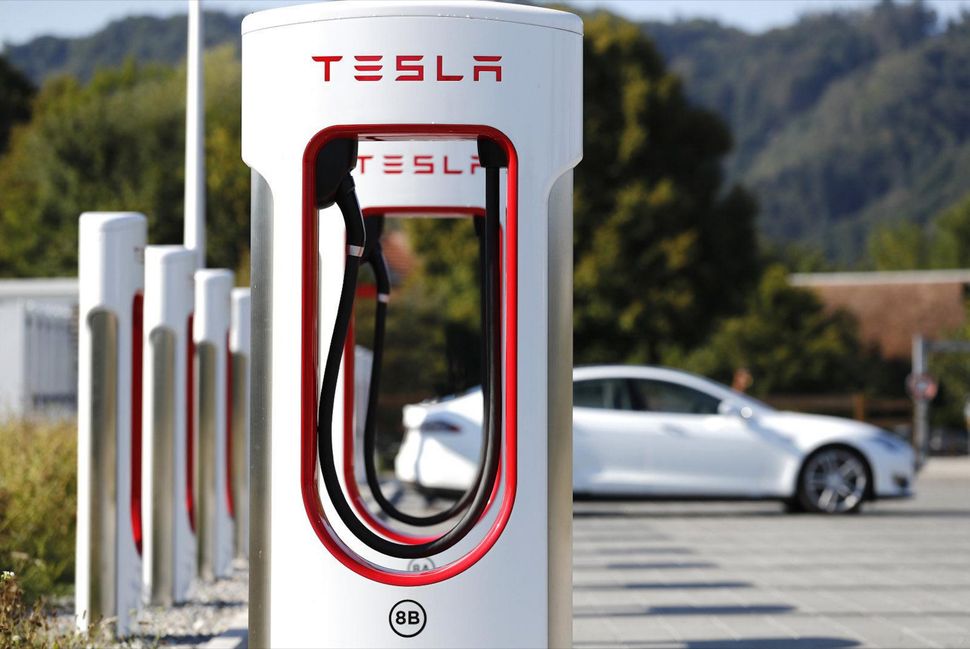 August 16: U.S. government opens probe into Tesla Autopilot crashes
The U.S. National Highway Traffic Safety Administration (NHTSA) opened an investigation into at least 11 road crashes involving Tesla Autopilot mode in which a total of 17 people were hurt and one was killed.
Most of the Autopilot crashes took place at night. Several involved Teslas crashing into already existing accident scenes in which flashing lights or road flares may have confused the car's navigation systems.
The National Transportation Safety Board (NTSB), a different U.S. government agency, recommends that Tesla owners use Autopilot only under ideal conditions, such as on an empty highway on a clear bright day. The NTSB has criticized what it sees as the NHTSA's lax regulation of self-driving technology.
Aug. 6: Does Tesla's $25k hatchback already have a prototype?
We know Tesla has a compact hatchback on the way, and it's currently set to arrive in 2023 for the low price of $25,000. But rumor is that the very first prototype may have already been built in China.
That's according to local auto leaker 不是郑小康, who posted the rumor on Chinese social network Weibo. Apparently the prototype has been built, and most of the component suppliers have already been lined up ahead of a trial production at the end of this year.
Obviously this being an unverified rumor, we can't take this information as absolute fact. But with Elon Musk already promising a 2023 launch date, Tesla does need to get to work pretty soon if it wants to avoid one of its infamous delays. Watch this space.
July 29: The Tesla Model X Plaid has been spotted at Tesla's Fremont factory
The Tesla Model S Plaid has been available for over a month now, but there's still no sign of exactly when the automaker will start delivering the next Plaid car — the Model X. Well the car has just been spotted at tesla's Fremont factory, plugged into a Supercharger of all places
A video of the car was taken by Tesla Russ, and posted over on their YouTube channel. It's unmistakably a Model X, and peaking inside we see the interior is very much like the Model S Plaid — yoke steering and all.
The Model X Plaid is currently scheduled for an early 2022 launch. The Tesla website estimates delivery to happen in January or February if you order right now. It'll have a range of 340 miles, and a top speed of 163mph. But it'll set you back $119,990 for the base model.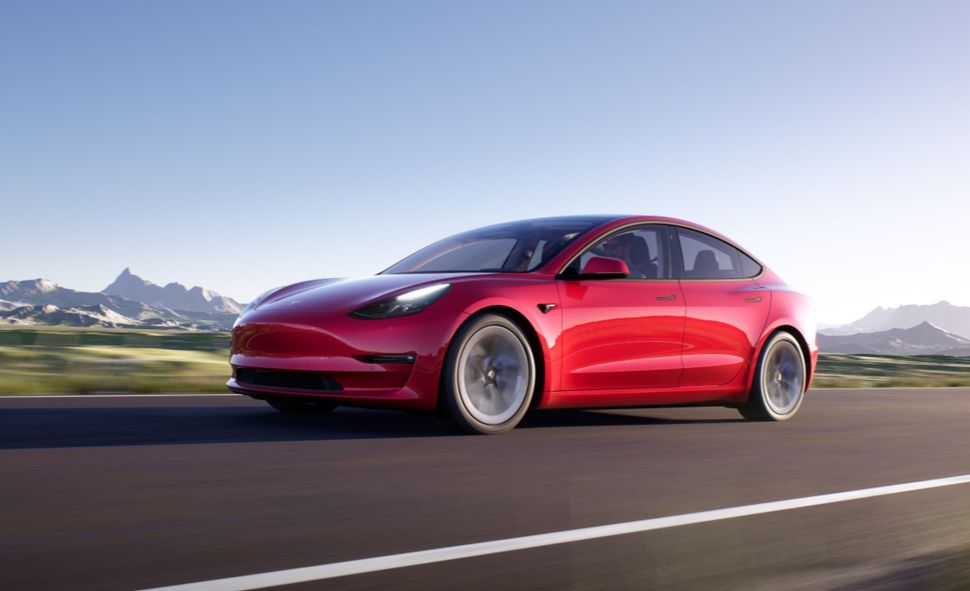 July 29: Tesla earnings call confirms Tesla Semi is delayed again
Just one week after reports claimed production was about to begin on the Tesla Semi truck, Tesla used its earnings call to confirm that the Semi is, in fact, being delayed again. This has happened due to limited availability of battery cells and other parts, and means the truck will launch in 2022 instead.
The Tesla Semi was originally launched in 2017, and has been seemingly stuck in Limbo ever since. It's supposed to be able to pull 80,000 lbs of cargo, and will be available with two range options: 300 miles and 500 miles. Those will cost $150,000 for the former and $180,000, respectively. Amazingly that's still cheaper than the 2022 Tesla Roadster, which is set to cost $200,000.
July 26: Elon Musk confirms Model S and model X are stuck with yoke steering
Tesla's yoke steering wheel has been somewhat controversial, but it's definitely here to stay. In fact when asked whether the cars will ever be available with a standard circular steering wheel, Musk replied with a very definitive "No".
Musk also confirmed that future Tesla software updates will learn to ignore any accidental activation of the cars' touch-sensitive controls. Controls that are used for every day features like the horn and turn signals. Though it's not exactly clear why the classic physical levers and buttons had to be killed off, especially if accidental activation of their replacement is an issue.
July 22: Elon Musk promises Tesla will 'most likely' take Bitcoin payments again
Tesla CEO Elon Musk has announced that Tesla will 'most likely' start accepting Bitcoin as payment once again (via Reuters). It just need to do some research and 'due diligence' in how much renewable energy is used to mine the cryptocurrency.
Tesla previous accepted Bitcoin as a payment method, only to backpedal two months later. The official line was that the amount of energy needed to mine the cryptocurrency was contrary to Elon Musk's environmental commitments.
According to Musk Bitcoin mining would need to get at least 50% of its power from renewable sources, with trends showing that this number was increasing. Naturally this news, along with Musk admitting that both he and Space X had Bitcoin holdings, caused Bitcoin's price to rise by 8%.
July 21: Elon Musk says non-Tesla cars can use Superchargers very soon
Tesla CEO Elon Musk has confirmed reports that non-Tesla cars will be able to recharge at Superchargers in the near future. Apparently this Supercharger expansion will start before the end of this year, and will eventually spread to all countries with a Supercharger network.
Sadly we don't know where this rollout will begin, or what limitations there may be on non-Tesla charging. However, considering Tesla owns and operates the largest car charging network in the world, this is a huge deal for current and future EV owners — and any range anxiety they may have.
July 20: Tesla Model Y and Model 3 will get Tesla's 'Auto Shift' feature in the future
Elon Musk has confirmed that Tesla's 'Auto Shift out of Park' feature will be coming to all Tesla cars with the Full Self Driving feature. That means it should also be coming to the Tesla Model Y and the Tesla Model 3 at some point in the near future.
The Auto Shift feature was announced earlier this year for the 2021 Model S and Model X cars. It's an autonomous feature that enables the car to automatically move out of a parking space, by judging whether it needs to shift into drive or reverse gear. That way it can start driving to its destination without any driver intervention.
Unfortunately the feature only allows the car to switch gears out of park, and not between drive and reverse. Elon Musk promises that it'll be able to do more in future, such as autonomous three point turns, but there's no timeline on when this might roll out.
More useful Tesla links
Production is about to begin on the Tesla Semi electric truck