Best 5G Phones Summary
1. The quick list
2. The best 5G phone
3. The best 5G iPhone
4. The best 5G flagship for less
5. The best 5G value
6. The best 5G iPhone for most people
7. The best low-cost Samsung 5G phone
8. Samsung's most affordable 5G flagship
9. The best 5G foldable
10. The best Google 5G flagship
11. The best lower-cost 5G iPhone Pro
12. A big-screen 5G iPhone
13. Most compact 5G phone
14. How to choose the best 5G phone
15. How we test 5G phones
Searching for the best 5G phones? These days, that just means you're looking for one of the best phones, as any device worth its salt is going to come with 5G connectivity.
That's not only true of flagship devices, but midrange and budget models as well. And that's good news for consumers, as it means a wider variety of pricing among the best 5G phones, so that you're not forced to overpay for a device that's not in your budget.
There's a reason so many phones offer 5G connectivity these days — it's easier than ever to find 5G coverage from the best phone carriers. T-Mobile has the largest network, with its 5G service reaching 326 million people, but AT&T and Verizon have been expanding their coverage as well. Even better, 5G speeds are picking up, so it makes more sense than ever to make sure your phone can connect to a 5G network.
Our favorite 5G phones offer more than just speedier downloads. The best 5G phones also feature outstanding cameras, big displays and super-sized batteries. Here are the best 5G phones available right now to meet any budget.
The quick list
Best overall
1. Samsung Galaxy S23 Ultra
The best 5G phone overall
Our pick for the best phone is also the best 5G phone you can get. The Galaxy S23 Ultra delivers top-notch cameras, strong performance and a long-lasting battery. And the productivity-boosting S Pen comes with the phone, too.
Best 5G iPhone
Apple's best 5G phone
iPhone fans have plenty of choice when it comes to 5G phones, and the cream of the crop is Apple's top-of-the-line device. The iPhone 14 Pro Max combines a large screen with great cameras and the fastest processor around.
Best Alternative
Best alternative 5G phone
You don't need to turn to Apple or Samsung for a top 5G phone. The OnePlus 11 also offers extensive 5G connectivity, and it costs less than the Pro and Plus models from rival phone makers. Improved cameras add to the OnePlus 11's appeal.
Best value
Best value for a 5G phone
The Google Pixel 7a illustrates how you no longer have to pay up for a top 5G device. It only costs $499, but you still get excellent cameras, a fast-refreshing display and the same Tensor chipset in Google's flagship Pixel 7.
Most affordable 5G iPhone
Apple's best 5G phone for most people
Not everyone wants to pay up for an iPhone Pro, and the iPhone 14 offers 5G connectivity along with solid performance and mobile photos for $799. The 6.1-inch device is pretty easy to use with one hand, too.
5G value from Samsung
Samsung's best value 5G phone
The Galaxy A54 costs $449 but still features the same main camera found on the more expensive Galaxy S23. Samsung's midrange phone is one of the cheapest picks on our best 5G phones list, though you won't have to give up too many features for the low price.
Load the next 6 products...
Low-cost 5G flagship
Samsung's affordable 5G flagship
At a starting price of $799, the Galaxy S23 costs $400 less than the Galaxy S23 Ultra but still features the top performing Snapdragon 8 Gen 2 chipset. That also means solid battery life for this 5G-capable device.
Best 5G foldable
8. Samsung Galaxy Z Fold 5
Best foldable 5G phone
Even foldable phones can connect to 5G, and the Galaxy Z Fold 5 is the best of the bunch. Credit its best-in-class battery life, which is helped out by the Snapdragon 8 Gen 2. You'll also appreciate the improved multitasking features.
5G Google flagship
Google's best 5G flagship
The Google Pixel 7 costs a little more than the Pixel 7a, but features a telephoto lens and a bigger screen. It's also one of the better camera phones to include 5G connectivity if you value mobile photography.
Sub-$1,000 iPhone Pro
Pro features for less
If you don't want to pay more than $1,000 for your iPhone, check out the $999 iPhone 14 Pro. It's got a smaller screen, but otherwise offers the same features as the iPhone 14 Pro Max, our favorite 5G iPhone.
Big-screen iPhone
Big screen 5G iPhone
The iPhone 14 Plus gives you a larger display than the iPhone 14 for just $100 more. And because there's more space inside, Apple uses a bigger battery, helping the Plus last a long time on a charge.
Compact 5G phone
Best compact 5G phone
The Asus Zenfone 10 proves you don't need a monster-sized phone to make the most of 5G. This compact phone has a 5.9-inch screen and fits easily in your hand. And yet, it lasted 12.5 hours in our demanding battery test.
The best 5G phone overall
Samsung raises the bar with the Galaxy S23 Ultra, equipping it with a powerful chipset and an impressive camera array. The chipset in question is the Snapdragon 8 Gen 2, and it's customized specifically for Samsung's Galaxy S23 lineup. While the iPhone continues to feature the top-performing silicon, this new Snapdragon chipset closes the gap considerably. Even better, it's exremely power efficient, helping the S23 Ultra last for nearly 12.5 hours on our battery test. That's a big improvement over Samsung's previous 5G phones, which didn't last as long as we would have liked.
As for the camera array, it's highlighted by a 200MP main sensor that gives you greater flexibility when capturing photos. The front camera gets a fast autofocus feature, and Samsung has added an AI-powered algorithm designed to improve low-light photos. We've put the Galaxy S23 Ultra up against the best camera phones and came away impressed by its results.
These days, choosing the best 5G phone comes down to choosing the best phone overall. On the strength of its long battery life and excellent cameras, coupled with returning features like an excellent design and an included S Pen, the Galaxy S23 answers to that description.
If the Galaxy S23 Ultra's $1,199 starting price is too much for your budget, you can turn to the less expensive Galaxy S23 and Galaxy S23 Plus models. Our Galaxy S23 hands-on shares some initial impressions while we work on our full review.
Read our full Samsung Galaxy S23 Ultra review.
The best 5G iPhone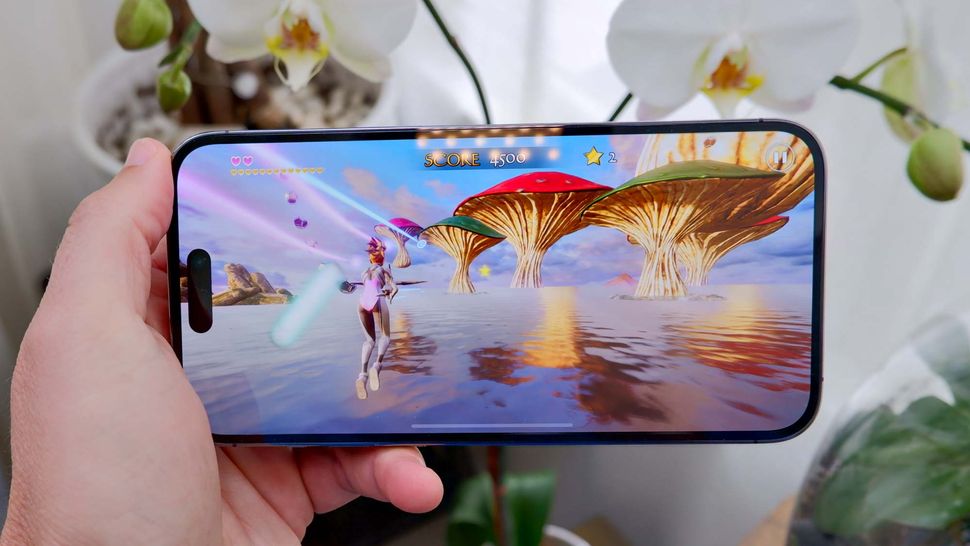 The iPhone 14 Pro Max may have been overtaken by the Galaxy S23 Ultra, but it's still the 5G phone to get if you prefer that Apple logo on the back of your handsets — at least until the new iPhone 15 models debut in mid-September. The iPhone 14 Pro Max works with the 5G networks of all the major carriers, and a long-lasting battery will ensure that you get through the day and then some on a full charge.
Apple delivers big changes to the iPhone 14 Pro Max, starting with the Dynamic Island feature that replaces the notch, freeing up more space on the 6.7-inch display. An improved dynamic refresh rate also paves the way for an always-on display, a first for Apple's phones. This edition of the iPhone also boasts the kind of improvements you'd expect from an annual update, like a faster processor and cameras that thrive in low-light conditions.
You can try and find a better phone than the iPhone 14 Pro Max, but there are not many options out there that offer everything Apple's top 5G phone delivers.
Read our full iPhone 14 Pro Max review.
The best lower-cost 5G flagship
The OnePlus 11 marks a great return to form for the upstart phone maker, with this model benefitting from a powerful chipset, impressive battery life and ongoing improvements to OnePlus' cameras. The best feature of all, though, may be the price. Starting at $699 for a model with 8GB of RAM and 128GB of storage, the OnePlus 11 proves that top 5G flagship phones don't need to approach $1,000.
Like the Galaxy S23, the OnePlus 11 benefits from the Snapdragon 8 Gen 2 chipset (though this isn't customized silicon). That results in excellent performance and more than 13 hours of battery life, even with adaptive refresh rate enabled on the phone's 6.7-inch display. The days of 5G phones consuming too much power appear to be over, with the OnePlus 11 as the best example of that on the Android side of things.
We wish the OnePlus 11 supported wireless charging, and while it offers the best cameras we've seen on a OnePlus phone, we wish the telephoto lens offered more than just a 2x optical zoom. Still, these are minor criticisms when compared to the overwhelming value this 5G phone delivers for less than $700.
Read our full OnePlus 11 review.
The best 5G value
You don't have to pay up for a Pixel 7 Pro if you're impressed by what that phone's Tensor G2 chipset can do. The Pixel 7a runs on the same silicon supporting the exact same features, and it costs $400 less.
You're not sacrificing much to get the lower priced Pixel 7a, which is almost indistinguishable from the Pixel 7. Like that phone, the Pixel 7a offers a display with a 90Hz refresh rate and wireless charging suport. The cameras have gotten an upgrade, too, led by a 64MP main shooter. And best of all, the Pixel 7a features above-average battery life, at least when its display refresh rate is set to the default 60Hz. This is a very strong budget option if you're looking for a 5G phone.
Read our full Google Pixel 7a review.
The best 5G iPhone for most people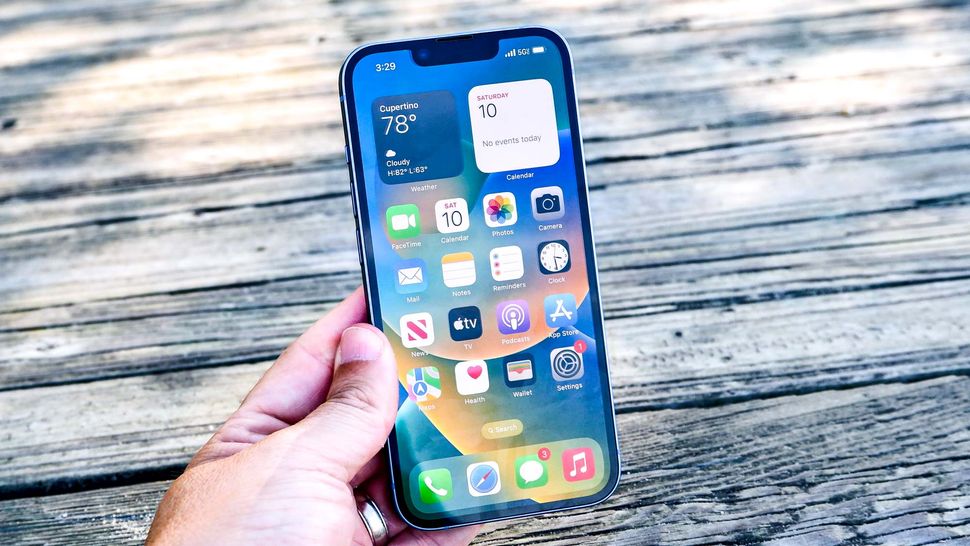 Not everyone can afford to drop $1,000 or more on their next phone. Enter the iPhone 14, a $799 5G device that still delivers premium experiences, even if it doesn't see the substantial changes Apple made to its Pro phones.
The iPhone 14 features an A15 Bionic system on chip, the same silicon found on the iPhone 13 Pro models. While not as powerful as the A16 Bionic, the A15 is still a capable chipset that outperforms the silicon found in Android handsets. Camera improvements also improve the iPhone 14's performance in low-light situations.
With Apple hosting a product event on September 12, it may be worth holding off on any iPhone purchase so that you can see what the new models will bring.
Read our full iPhone 14 review.
The best low-cost Samsung 5G phone
The Samsung Galaxy A54 is a great choice for a 5G phone if you don't want to pay flagship prices. For less than $500, you can get a device that features the same 50MP main camera as the more expensive Galaxy S23 for photos that stand up well against the competition. Samsung's midrange phone holds up well against the power demands of 5G connectivity, beating the average smartphone's result on our battery test. And if you turn off the phone's 120Hz refresh rate, you can eke out even more battery life.
Other phones offer more powerful performance, even those in the midrange category. But the Galaxy A54 ticks off the key features for smartphones in terms of camera, battery life and a bright display. It's definitely one of the best bargains among 5G devices.
Read our full Samsung Galaxy A54 review.
The most affordable Samsung 5G flagship
The Galaxy S23 Ultra may have the flashy features, but it's the Galaxy S23 that has the friendlier price tag, and in this economy, we're guessing that the latter will have a wider appeal. You won't get the 200MP main camera that the S23 Ultra offers, though the Galaxy S23 cameras are formidable in their own right (except for maybe the front camera.) But other key features are included in this less expensive flagship — most importantly, the Snapdragon 8 Gen 2 chipset.
Qualcomm's latest silicon not only helps the Galaxy S23 outperform other Android phones but also narrow the performance gap with Apple's iPhone. Even better, the Snapdragon 8 Gen 2 along with a 3,900 mAh battery that's bigger than what the S22 offered helps the Galaxy S23 last longer on a charge, posting an above-average result on our battery test. That's the kind of longevity we like to see in the best 5G phones.
Read our full Samsung Galaxy S23 review.
The best 5G foldable
Despite some stepped up competition from the Pixel Fold, Samsung has reclaimed the title of best foldable phone with the Galaxy Z Fold 5. Credit a redesigned Flex Hinge that makes the foldable thinner and lighter than before. The device can open completely flat now, making it more pleasurable to use.
The other big change with the Galaxy Z Fold 5 is the phone's optimized Snapdragon 8 Gen 2 chipset. Not only does this deliver the best performance of any Android phone (not to mention great 5G connectivity), but it also helps with power efficiency, finally allowing the Galaxy Z Fold 5 to last a long time on a single charge.
Read our full Samsung Galaxy Z Fold 5 review.
The best Google 5G flagship
The Pixel 7 Pro is Google's best phone yet, and certainly the most iconic. It features a refined design, brighter display, more powerful Tensor G2 chipset and stronger cameras. We just wish it had better battery life, though it has improved this year.
The Tensor G2 offers some nice upgrades across the board, such as Photo Unblur, Cinematic Blur, and Active Stabilization. Google Assistant has also gotten a lot smarter, offering improvements to Direct My Call, transcription for voice texts, and better contextual understanding for voice typing.
With 5x optical zoom, the Pixel 7 Pro can pull off some fancy zoom tricks in combination with the enhanced Super Res Zoom. But we think the colors are a bit dull on the telephoto shots, certainly less vibrant than the iPhone 14 Pro in our testing. Regardless, the Pixel 7 Pro is the Android phone to get if you want the best cameras. And with support for all major U.S. carriers, you can take it wherever you want.
As with Apple and the iPhone 15, Google will soon announce the Pixel 8, so hold off to see what the new models offer if you can.
Read our full Pixel 7 Pro review.
A lower-cost 5G iPhone Pro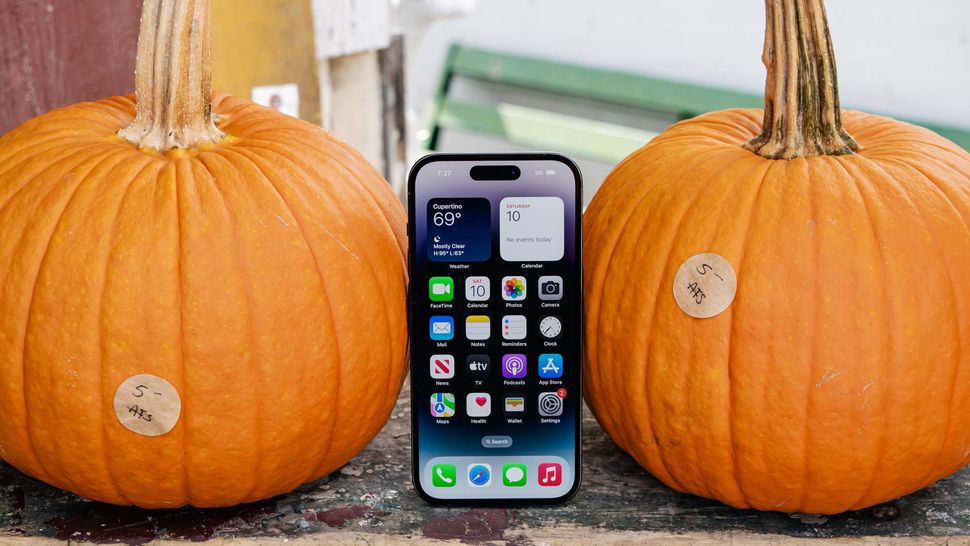 Everything you get with the iPhone 14 Pro Max — the Dynamic Island feature, always-on display and beefier A16 Bionic processor — you get with Apple's iPhone Pro. Only with this device, you pay $100 less, making the iPhone 14 Pro a more affordable option for anyone who still wants a premium 5G phone.
The screen isn't as large as the iPhone 14 Pro Max's — you get a 6.1-inch display versus the massive 6.7-inch panel. But that also allows the iPhone 14 Pro to be relatively compact, making it a better choice for people who find big-screen devices too much to handle.
At $999, you can expect top-tier performance and big improvements to the iPhone's already impressive cameras. The iPhone 14 Pro is tough for other 5G phones to beat.
Read our full iPhone 14 Pro review.
Big screen 5G iPhone
Like Apple's other recent iPhones, the iPhone 14 Plus has a 5G-enabled chipset, here in the form of the A15 Bionic. However unlike before, you can now get an iPhone the same size as a Pro Max iPhone, but for quite a bit less money.
The A15 provides the iPhone with lots of computing power and works with the spacious battery to give the phone genuine all-day battery life. We like the cameras a lot too, although it's a shame there's no telephoto camera like many Android phones of an equivalent price. This is still a great deal for a large iPhone though, and particularly if you know you won't get much use out of the Pro Max's fanciest features.
Read our full iPhone 14 Plus review.
The most compact 5G phone
If you want a compact phone that still delivers top performance, Asus' Zenfone is the model to turn to. The latest version continues to deliver a great 5G experience (provided you're using AT&T or T-Mobile) in a tiny 5.8 x 2.7 x 0.37 package.
While the 5.9-inch screen will appeal to people who don't care for oversized smartphones, the real appeal of the Zenfone 10 is its Snapdragon 8 Gen 2 chipset, which delivers great performance without consuming too much power. In fact, the Zenfone 10 held out for a little more than 12.5 hours on our battery test — a terrific time that places it among the longest-lasting phones we've tested.
The cameras could be better — there's no telephoto lens here, for instance. But at $699, this is a way to get a 5G flagship phone without having to spend big bucks on a big screen.
Read our full Asus Zenfone 10 review.
How to choose the best 5G phone for you
When looking for a 5G phone, you'll want to consider which wireless carrier will be providing your cell phone service. Different service providers are taking different approaches to their 5G rollouts.
Verizon, for example, placed an initial emphasis on mmWave-based technology, so if you wanted phone service from Big Red, you had to make sure that your 5G phone could connect to mmWave towers; Verizon is in the process of expanding that coverage through C-Band 5G, which most phones support. Likewise, while T-Mobile and AT&T have a few mmWave deployments, the vast majority of their network relies on sub-6GHz technology for initial coverage. That's not as fast as mmWave, but it covers a wider area. (AT&T is expanding its mmWave-based coverage, though, for faster performance.)
In its July 2023 5G experience report, OpenSignal ranked T-Mobile tops for 5G download speed while also praising the carrier's live video experience. Verizon pulled ahead of T-Mobile for upload speeds and won high marks for its video, voice and gaming experience over 5G. OpenSignal says T-Mobile has the best 5G availability at 57.9% — 2.8x the amount of time AT&T customers are connected to 5G. Rootmetrics' latest report, which covers the first half of 2023, awards T-Mobile for offering the best 5G availability and fastest 5G speeds; Verizon gets credit for 5G reliability.
Apart from what 5G networks a phone supports, the criteria for picking a 5G phone is about the same as it would be for any handset. Consider the processor, screen size, cameras and other features. Battery is especially important — 5G can draw some serious power, and you'll want a phone that's able to handle the added demands on its battery.
Price remains an important distinguishing factor, and it's going to get more so as lower-cost 5G phones roll out later this year. In 2019, you had to pay anywhere from $700 to $1,200 for a flagship 5G phone. Even with the Galaxy Z Fold 5 continuing to cost $1,799 — a price that has more to do with its foldable design than its 5G support — the price range for 5G phones has begun to fall with a rapidly increasing number 5G models available for $500 or less.
How we test 5G phones
We test 5G phones the same way we test any phone we review. At this point in 5G's evolution, we merely confirm that a 5G phone can connect to a carrier's 5G network. We don't run performance testing for 5G speeds, as those say more about a carrier's network than the phone itself. Also, 5G performance can vary widely depending on your location.
As for other tests, we rely on such synthetic benchmarks as Geekbench 5 and 3DMark Wild Life Unlimited to measure graphics performance. These tests allow us to compare performance across iPhones and Android devices. We also run a real-world video transcoding test on each phone using the Adobe Premiere Rush app and time the result.
To measure the quality of a phone's display, we perform lab tests to determine the brightness of the panel (in nits), as well as how colorful each screen is (DCI-P3 and sRGB color gamut). In these cases, higher numbers are better. We also measure color accuracy of each panel with a Delta-E rating, where lower numbers are better and score of 0 is perfect.
One of the most important tests we run is the Tom's Guide battery test, which has become especially important for 5G phones given how power-hungry they are. We run a web surfing test over 5G at 150 nits of screen brightness until the battery gives out. In general, a phone that lasts 10 hours or more is good, and anything above 11 hours makes our list of the best phone battery life.
We also perform camera testing, comparing shots taken by each phone we test with similar phones. This part of our testing is less relevant to our 5G phone evaluations, though.
For more information on phone testing, check out our how we test page for Tom's Guide.