The best VPN – short for 'virtual private network' – is software traditionally used to help keep you anonymous online and virtually change your location. As they've become more well-known, though, countless users are discovering there's more to VPN than just staying private online.
From securing your sensitive information and avoiding trackers to circumventing content blocks on Netflix, Amazon Prime, and sports streaming sites, you don't have to be a hardcore techy to appreciate their potential. Plus, the top providers have apps for just about any device, so even if you're mobile-first, you can stay secure and stream more with ease.
The only problem is choosing the best VPN for the job – we're here to help you find a balance between speed, streaming, security and, of course, value for money.
What is a VPN?
In its simplest form, the best VPN works by tunneling your connection through its own encrypted servers, which hides your activity from your ISP and anyone else who might be watching – including the government, advertisers and nefarious hackers. This also allows you to access restricted sites, stream a wider range of shows, and avoid network throttling.
For example, if Facebook or YouTube is banned at your school, you'll be able to access them through your VPN. If you're traveling to the UAE or China, you can use a VPN to access restricted sites and apps you use daily, like Gmail and WhatsApp. And, if you're on holiday anywhere outside your home country, you can use the best VPN to access the Netflix shows you love, as they may be unavailable overseas.
What's the best VPN?
The competition to be crowned best VPN gets tougher every day, but there's still a clear winner that's head and shoulders above the rest – ExpressVPN.
One of ExpressVPN's main assets is that it's incredibly easy to use on any platform – be it your phone, PC, or even PlayStation. It also performed well in our streaming tests, easily getting around the geo-restrictions of Netflix, Hulu and Amazon Prime Video – and, because it provides such swift connections, you'll be able to watch in HD or 4K just like usual.
To top it off, you'll also be covered by a 30-day money-back guarantee which means you can effectively test-drive the service and its 3,000+ servers for a whole month before you buy – you can find out all the details in our full independent ExpressVPN review.
1. ExpressVPN – hands-down the best VPN available
We think ExpressVPN is the best VPN on the market, with great performance in just about every area. Its 30-day money-back guarantee lets you trial the service risk-free, and Tom's Guide readers can claim three months free – plus 1 year free of backup software Backblaze.
2. NordVPN – big name offers serious security
Arguably the biggest name in the VPN industry, it's quite likely you'll have heard of NordVPN. Thankfully it's not all hot air, as Nord delivers a premium service that's hugely secure and great for streaming – and at just $3.30 a month plus three months free, it's decent value, too.
3. Surfshark – best-value VPN on the market
If you're after a premium service for as little money as possible, Surfshark is perfect. With top streaming performance and intuitive apps on just about every device, it's the best VPN on a budget at just $2.49 a month – and its unlimited connections policy will cover all your devices.
Get an in-depth look at the best VPNs of 2021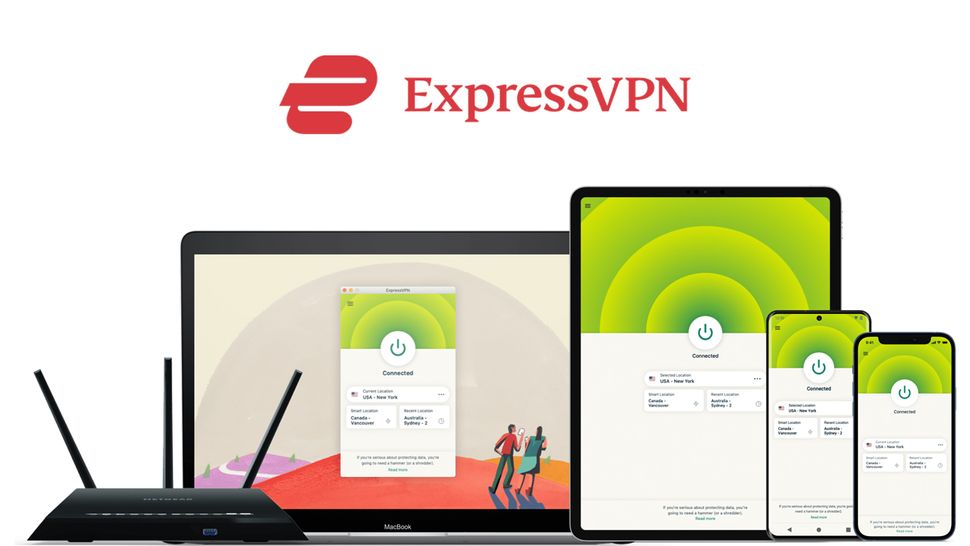 ExpressVPN is simply the best VPN available thanks to its fantastic apps, ease of use, superb speeds, excellent 24/7 customer-service support, and wide compatibility across devices. You can use the service on Mac, Windows, iOS, Android, even Linux or BlackBerry, and you can also install it on your Android TV, games console, or your home router.
With a kill switch, split tunneling, DNS leak protection and military-grade encryption as standard, your data will stay secure, plus its no-logging policy assures your anonymity in any situation. And, Express's stellar 24/7 live chat support will help if anything goes awry.
Even if you're not interested in all that techy stuff, though, Express is perfect for newbies and experts alike. You'll be able to change settings if you want to, but you can also get started with a single click.
Fancy watching US Netflix when you're abroad? Express can sort you out with that –plus any other regional library you might be interested it. It'll also get you stuck into Hulu, BBC iPlayer, Amazon Prime Video, HBO Go, Sky Go, and Disney+.
In terms of the product, the only thing close to a criticism we have of ExpressVPN is the fact that it's a little pricier than the competition. However, a Tom's Guide exclusive is now offering 1 year of cloud backup software Backblaze for free with every 12-month ExpressVPN plan. If that's something you're looking for, it offers an excellent alternative to runner-up NordVPN's NordLocker add-on, and actually works out a little cheaper in the long run.
For the sake of impartiality, it's worth mentioning a couple of notable occurrences in ExpressVPN's recent timeline. First up, the provider was bought by Kape Technologies, and Kape's background isn't the cleanest. However, we've seen no evidence that this will impact Express's privacy policy or day-to-day usage – it's more likely that Kape's financial backing will allow the team to develop more useful tools like Lightway.
A couple of days later, it was announced that ExpressVPN's CIO was involved in a hacking scandal (the link will take you to our sister site TechRadar). ExpressVPN defends the hire, stating that having someone onboard with such a history allows them to develop better defences against similar threats.
These occurrences haven't changed our decision to name ExpressVPN the best VPN on the market thanks to its unrivalled performance in most areas, and the low perceived risk of either event. We'll certainly be paying close attention to any new developments, though.
However, if you're not sure, the 30-day money-back guarantee gives you plenty of time to test so you can make sure it's right for you. If it isn't, you'll be able to get a refund – no questions asked.
Get three months FREE of the very best VPN on the market
Tom's Guide readers can claim both 1 year of Backblaze and three months free on a 12 month plan with ExpressVPN – that's 15 months for the price of 12. But if you want to try before you buy, you'll still be covered by that 30-day money-back guarantee to make sure it's the right VPN for you.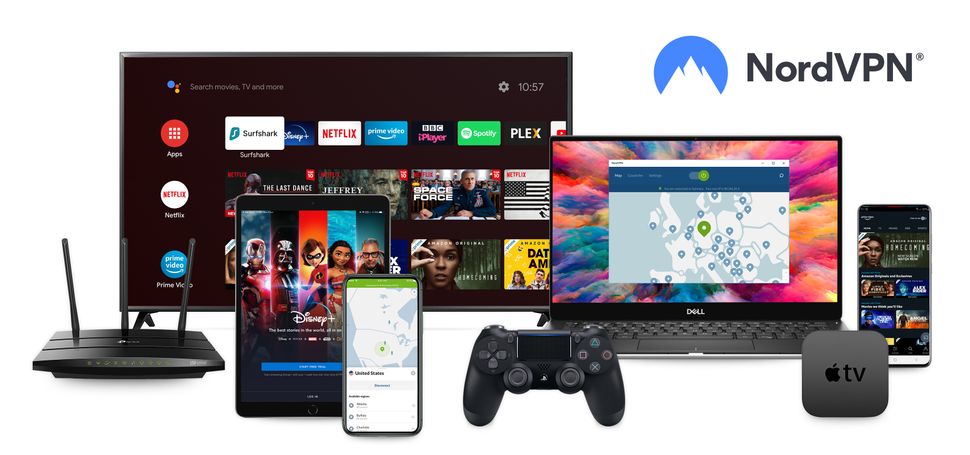 If you're on this page then you probably know about NordVPN – and yes, the security giant you've seen on TV is one of the best VPN services around. While it can't quite match ExpressVPN in terms of all-round excellence, it's hot on its heels and provides a seriously secure, privacy-focused experience – and you can find out more in our full NordVPN review.
You'll be covered by military-grade encryption alongside all the usual extra features we've come to expect, like a kill switch and a choice of protocols to let you choose if you want extra speed or safety. You'll also have a great selection of apps for pretty much any device you want covering.
Those apps do present one of Nord's downsides though – on desktop and larger screens the map-based interface is quite useful, but on handheld devices it's much more clumsy than a server list. While you can access one with a swipe, we'd like to see one immediately.
That's a small quibble, though, because otherwise NordVPN provides a great experience. You'll be able to stream overseas Netflix, BBC iPlayer, Hulu and more, plus its excellent connection speeds won't leave you buffering.
Nord was subject to a well-publicised data breach in 2018, but has taken great steps to remedy this, not least a second full independent audit in two years of its internals and no-logs policy. All this comes together to make an excellent VPN service that only misses out on the top spot due to a couple of app issues – and the fact that the competition is so strong.
Save big on NordVPN's longest plan
If you want to save some money when signing up to Nord, you're best off going for its longest two-year plan. You'll get the best price on offer, plus the standard 30-day money-back guarantee that allows you to test the service before you commit.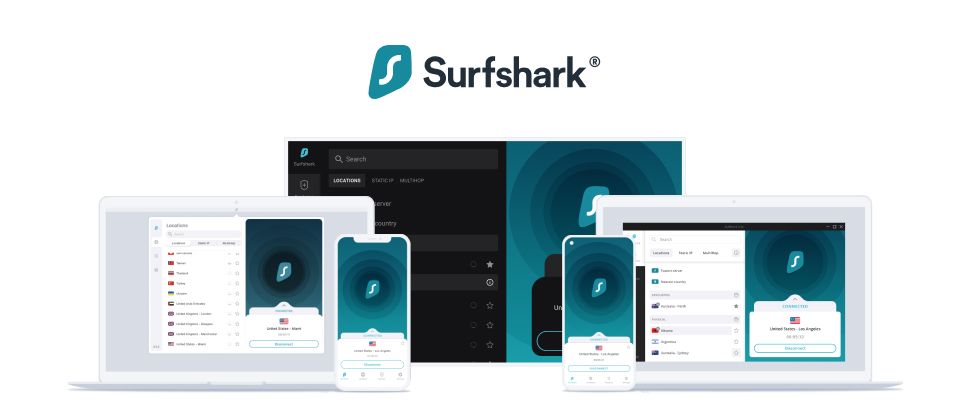 In our Surfshark review, we found that the BVI-based VPN delivered a seriously powerful product for less than half the price of some leading competitors. No, you won't have every single bell and whistle, but for those that just want reliable internet security and speeds good enough to stream with, it's got all you need.
While they're not incredibly in-depth, Surfshark's apps look great and are easy to use. All you need to do is tap the quick connect button and you're off. You'll also be able to get apps for plenty of devices including Android, iOS, Windows, Mac and Linux.
On that note, with Surfshark you really will be able to protect every device you own, because it offers unlimited simultaneous connections with a single subscription. That means you can cover 10, 20, even 50 devices with one plan.
Surfshark's no slouch in the privacy department, with a kill switch, split tunneling and AES-256 encryption. If you want seriously powerful configuration in your VPN then it's probably not for you, but it'll keep you secure – it wouldn't be on this list if it wouldn't.
Value is what makes Surfshark really shine, though. Right now, signing up to a 24-month plan works out at just $2.49 a month – and you can cover everything you own with one plan. It's that simple.
A thoroughly premium service at a bargain price
Surfshark is a great option for those who want a simple VPN to set and forget. It's perfect for streaming almost any service, the apps are super simple, and you'll get a 30-day money-back guarantee as standard so you can test-drive the VPN before you commit.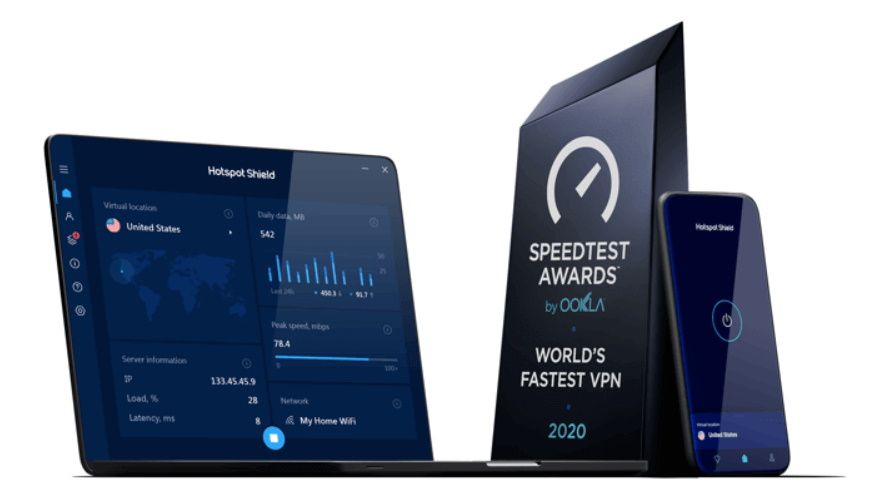 While it's probably best-known for its free VPN, our Hotspot Shield review found that its paid-for VPN really delivers the goods. It offers incredibly fast VPN speeds available for a fair price, and it's pretty easy to use as well.
While those maximum speeds come with a few drawbacks – namely the fact that Hotspot's proprietary protocol Catapult Hydra can't be manually set up on routers like OpenVPN can – the service has really improved since we last tested it and has now become one of our most highly recommended VPNs.
Improvements include the addition of a Linux app, a tasty price-cut for the annual plan, and a boost in the number of countries covered (up to over 80, now). You'll also get some freebies – 1Password being the best.
There are still a few issues with logging, but if we're honest they're not huge. While more data is collected than with, say, ExpressVPN, there's still nothing here that could potentially link you to your activity – and that's a compromise many people will be willing to make for speeds of over 400Mbps.
So, if you're after seriously fast streaming in just about any service, or want to download torrents in safety as quickly as possible, Hotspot Shield is definitely one to watch.
Sign up now on the Hotspot Shield website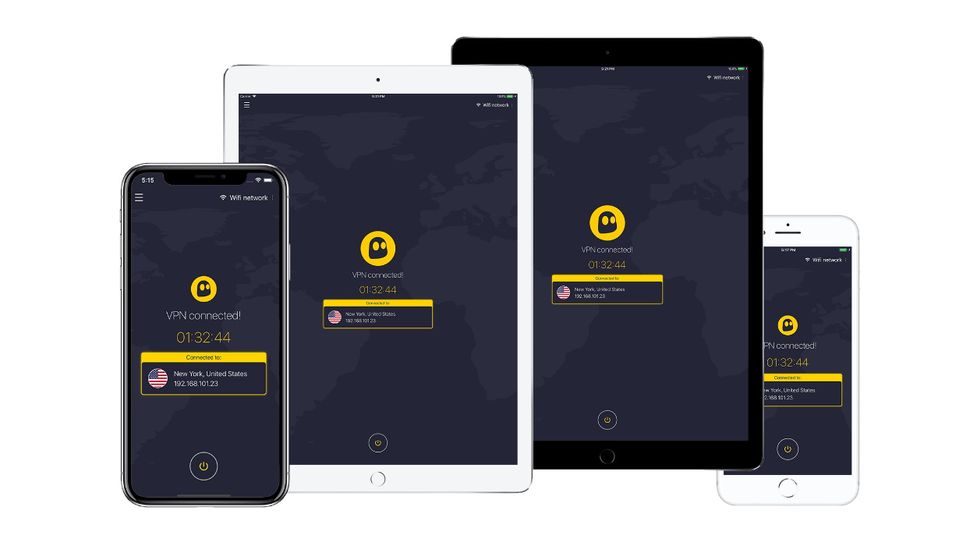 CyberGhost has a feature-loaded, user-friendly interface, with convenient buttons in the Windows client software for streaming media, torrenting files, protecting your Wi-Fi transmissions and evading censorship – read our CyberGhost VPN review for more info.
Those streaming and torrenting features are really useful, as it takes out the trial-and-error of testing individual servers to see if they work with Netflix and the like (although iPlayer still poses a problem). While ExpressVPN's just always seems to work, individual servers of many other providers can drop Netflix support as they get detected, so CyberGhost makes it super easy to get streaming.
And, on that note, there are over 6,100 CyberGhost servers in around 90 countries worldwide, so there's always a great selection to choose from.
CyberGhost is also transparent about its company structure, posting photos and bios on its website of everyone from the CEO to the cleaning person, and privacy fanatics will like that the company is based in Romania rather than in the US. Plus, you don't need to provide your real name to sign up – all you need is a working email address, and you can pay in Bitcoin to remain nearly anonymous.
While CyberGhost's short plans are amongst the most expensive on the market, it's one-year plan has recently dropped to a record low of just $1.99 a month.
CyberGhost's performance isn't quite up there with the best, and the apps are a little fickle at times, but it's still a top-tier VPN that we strongly recommend.
Sign up now on the the CyberGhost website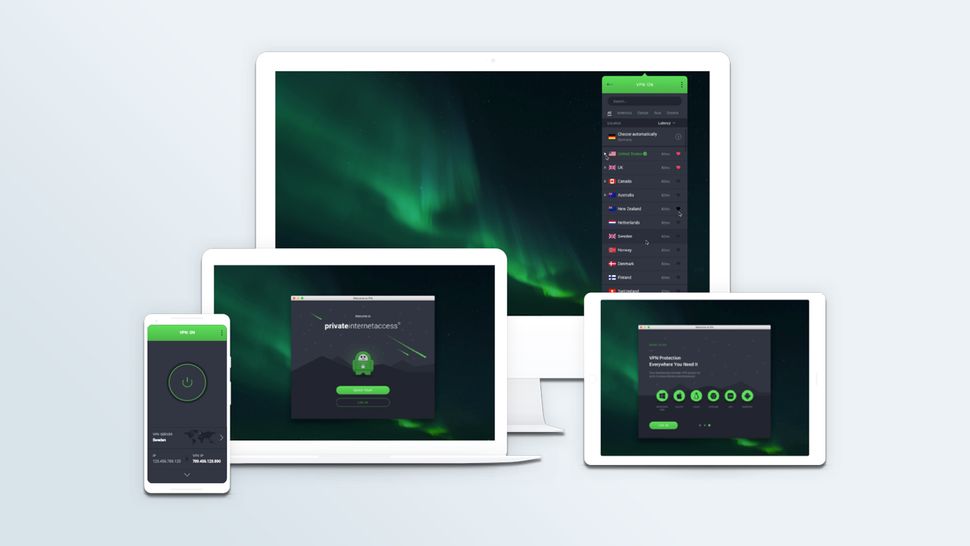 In our most recent round of testing, we were seriously impressed with Private Internet Access's performance, and subsequently it's earned itself the sixth spot on our best VPN list - check out our Private Internet Access review for all the details.
One of the standout features has to be the provider's vast network of servers – over 32,000 to be precise. In short, this is the biggest selection of servers available from any consumer VPN provider, and while at the time of writing over 17,000 of those are in the US alone, it means you'll have no problem finding a decent connection in the location you want.
PIA's desktop apps have seen a few tweaks to improve privacy and performance, with encryption tightened, alongside Automation Rules to help you safely change networks when reconnecting. We've lost a couple of features like having a choice of handshakes, but in reality these were legacy features that introduced vulnerabilities, and we doubt many users actually made the most of anyway.
Compared to much of the competition, though, PIA's mobile VPN apps are stellar. they're much more in-depth than some other options, are smartly engineered, and have recently been certified by the ioXt Alliance, alongside ExpressVPN's and NordVPN's offerings.
PIA's is decent for unblocking US Netflix, but in our testing it couldn't get access to more 'niche' libraries like Japan or Australia. And, while speeds are certainly usable, they're not a swift as class leaders.
Overall, though, PIA has tightened up its game and is now more of a contender than ever – well worth a look.
Sign up now on the PIA website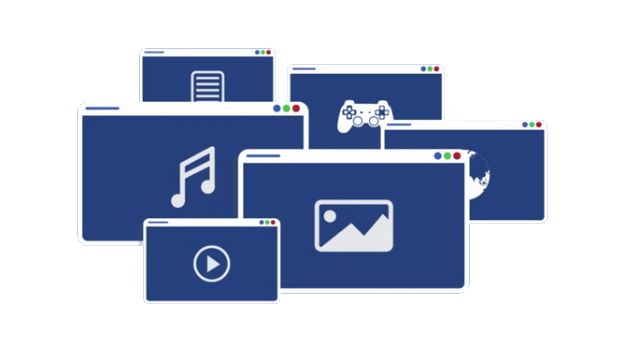 Our Windscribe review found the provider's free service that gives users 10GB of data a month very useful, but it also offers a fairly-priced paid service that delivers unlimited data and lets you connect as many devices at once as you like. Most other VPN services permit only five to 10 at a time.
Windscribe is compatible with many platforms – including routers and Amazon Fire and Kodi TV set-top boxes. The service offers a great variety of connection options, has a wide geographic reach with hundreds of servers, and presents an appealing, if minimal, user interface. It's also good for watching overseas Netflix, and has dedicated 'Windflix servers' to enable this.
The service's Chrome VPN extension is a standout feature. As one of the best on the market, it offers tons of features and can be used without installing the desktop client – great for work computers of other devices you can't install software on. For those that do install the desktop client, you'll notice the brand-spanking Windscribe 2.0 software has tidied up the interface and offers a few nifty features.
However, Windscribe's network performance wasn't quite as impressive, and in our testing it delivered slower connection times than its competitors. It's still good enough to stream with, but it's got nothing on the very fastest providers out there.
You can pay for a Windscribe subscription with Bitcoin, you don't even have to provide an email address, and the service is based in Canada, which may appeal to users wary of US authorities.
Overall, for those looking to test out a VPN with a free service and then sign up once you know it works, Windscribe is an excellent option.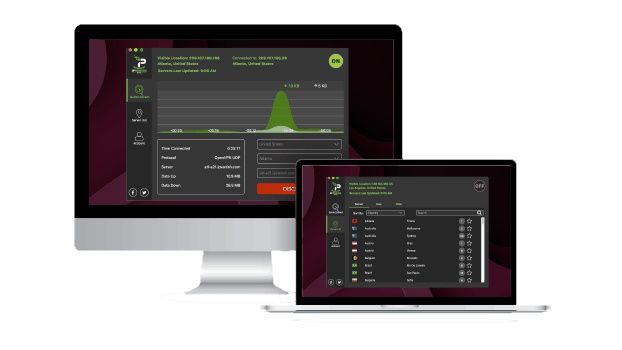 US-based IPVanish is an old hand in the VPN game, and has always been a favorite for more 'techy' users. Its green and black interface certainly looks the part, and with a smart map interface (better than NordVPN's, in our opinion) and more server info than most, it's still a great choice – read our full IPVanish review for more
IPVanish has recently increased its server count to 1,600, and a major hardware update saw all of its servers cards upgraded to 25Gbps models – that might not mean much a change for users right now, but it's certainly futureproofed.
In daily use you'll find IPVanish is fairly quick, delivering acceptable speeds across the board. However, it still hasn't integrated the new WireGuard protocol, and in this respect it's not quite up to date. We can't help but imagine this will be the next thing on the provider's to-do list.
If you're a Netflix binger, you'll be pleased to hear that IPVanish has no trouble unblocking the US library from abroad, but unfortunately that's all you'll get – other geographic libraries proved out of bounds, as did Amazon Prime and BBC iPlayer.
In terms of value, IPVanish offers some seriously good introductory offers, especially its monthly VPN plan, and all subscriptions come with an excellent unlimited simultaneous connections policy.
However, while it's still definitely in the top tier of providers, in our last round of testing IPVanish fell behind the curve. It hasn't dropped to eighth in this guide because it's a poor service – it's still very capable – it's because the competition has upped its game while IPVanish has seemingly stood still.
Sign up now on the IPVanish website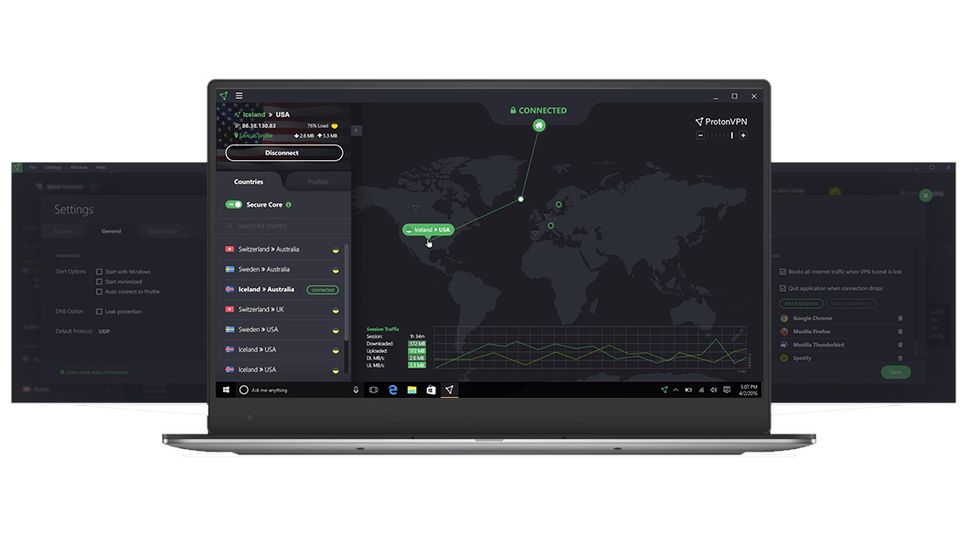 Thanks to improvements made that we outline in our ProtonVPN review, the Swiss service has come more and more to the forefront of our attention of late. It's a good VPN provider with some real pros that make it a tempting option.
One of the standouts is how effective it is at unblocking the catalogues of TV streaming services when abroad. Netflix? No problem. Amazon Prime Video? Easy. BBC iPlayer? A doddle. So, if your main reason for being here is to find a good streaming VPN, then Proton is a decent fit.
However, streaming support is only available on the Plus plan which, to be honest, is a little expensive. On its longest-term contract (two years) you'll be paying about the same as you would be for ExpressVPN, except you won't get live chat support and you'll miss out on over 2,000 servers worldwide.
If you're somebody who's likely to need an iPhone VPN or Android VPN, then ProtonVPN's apps are really a joy to use. They're basically as feature-filled and easy to use as its desktop clients.
We must say that we expected faster speeds when we tested Proton's servers around the world, and if this was improved it'd move the service up a little in our estimations. But, we really love the provider's commitment to privacy, and features like Secure Core and its rock-solid privacy policy are great.
If you just want to give it a go before buying, we'd thoroughly recommend its free version. If you like that, there's not a huge amount of reasons not to upgrade.
Sign up now on the ProtonVPN website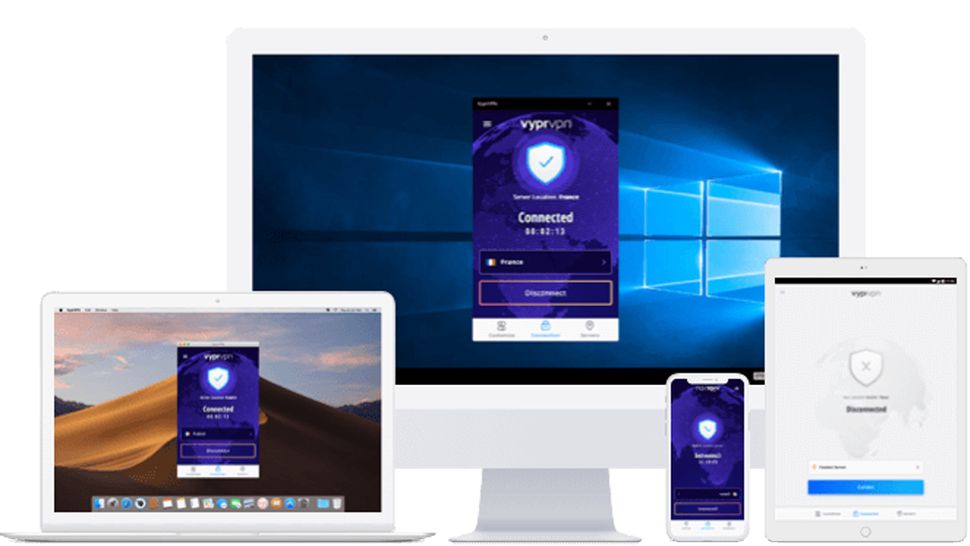 VyprVPN is a useful service that has a lot going for it. A standout of our VyprVPN review is its watertight no-logging policy, which has also been publicly audited. This is a great start if you're after a VPN to keep your info private.
You'll also get wide device support, as Vypr offers a a plethora of apps for pretty much any device you could ask for, including QNAP, TVs and BlackPhone, with additional guides for Blackberry phones, OpenWRT, Boxee and others. However, with only 5 simultaneous connections, you might have to pick and choose.
If you're after a blazing fast VPN, though, VyprVPN might disappoint a little. In our tests it performed well in the UK, but in the US it didn't come close to making the most of our ultra-fast line. Still, it does provide usable speeds, and if you don't have top tier internet you're unlikely to notice the difference
With prices starting from as low as $1.66 a month it's also incredible value, but as an all-round package, we'd probably recommend spending a a small amount more for a lot in return.
Sign up now on VyprVPN's website

StrongVPN is a solidly performing VPN, perfect for bypassing region locks. However, in our StrongVPN review we found out that it goes beyond the basics, offering some unique extra benefits while missing out on some more obvious others.
A really attractive feature is that you can have up to 12 devices running StrongVPN at once, which is more than enough to cover all of your devices and still have some left over. But this is balanced out by a lack of detail in the client, which doesn't include information in the server browser or DNS settings.
Making a up a little for that is the excellent monthly and annual prices, alongside the free 250GB of SugarSync storage, and as the storage provider is usually pretty expensive, this is a good deal. However, StrongVPN have missed a trick here, as if you visit the homepage you simply won't see anything about this partnership until you check out the pricing plans.
You'll get 24/7 customer support, including a phone line with more limited opening times, plus decent speeds in almost every server location, which makes it pretty usable. For those looking for secure storage plus a simple, easy VPN, StrongVPN isn't a bad option.
Sign up now on the StrongVPN website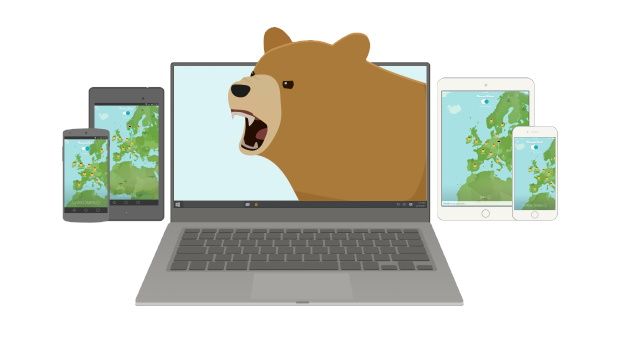 For those who've never used a VPN before – and perhaps are a little intimidated by the prospect – TunnelBear could be the perfect choice. You can start off with a limited free plan (which admittedly only gives you 500MB of data a month), or upgrade to the full service which gives access to over 1,000 servers in around 20 countries. Check out the full TunnelBear review for more detail.
Network performance is acceptable and prices are par for the course. However, the biggest draw is its comprehensive privacy policy and regular audits, which will appeal to you if you're looking for a VPN to genuinely keep your information safe.
TunnelBear's simplicity, though, is also its downfall. While it's easy to use, so are ExpressVPN and most of the other top-rated providers, but once you get used to using them, you'll have the choice to explore in-depth options if you want to. No such luck with TunnelBear, though, as there's a dearth of configuration.
You've also got no choice but to run TunnelBear's client software – unless you use Linux – which may concern some privacy-minded users, and there's no option to set up TunnelBear connections on routers or other devices. Finally, this tiny Canadian firm is now owned by US antivirus giant McAfee, which may mean TunnelBear is subject to US search warrants.
But, if you're after a VPN to set and forget, TunnelBear's not a bad option.
Sign up now on the TunnelBear website

Started way back in 2005 by a boy named Jack Cator, HideMyAss (which has recently shed itself of its schoolboy origins by semi-censoring its name to HMA) has become a stalwart of the VPN industry.
With servers in 190 countries, HMA boasts the widest network of any VPN on this list, and with apps for plenty of devices you'll have plenty of options here. However, those servers are spread a little thin, and we'd like to see each location populated with more than just a few.
HMA has recently undertaken a no-logging audit by VerSprite, which has been passed – although we're not entirely sure of the true scope of this, and the final report isn't available to the public to inspect. Still, though, that's good news.
HMA isn't perfect for streamers, unless you only watch Netflix – Amazon Prime Video, BBC iPlayer, and Disney+ all remain blocked – but P2P is allowed, so torrenting is still on the table. Overall, it's a good VPN that it might be worth taking a look at.
Sign up now on the HMA website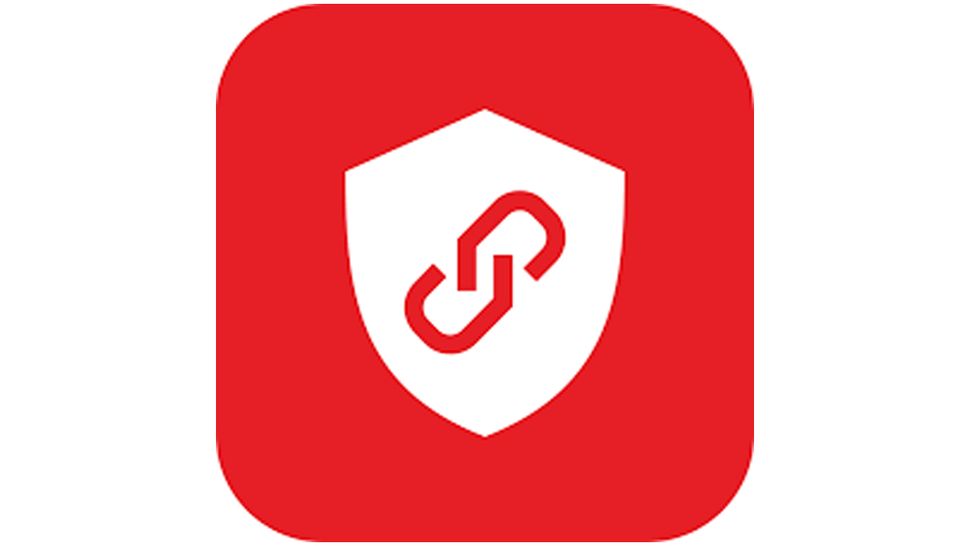 One of the best antivirus providers Bitdefender has launched a standalone VPN product. Bitdefender VPN used to come bundled with the antivirus package, but now it's available on its own, and for a very reasonable price.
Built around Hotspot Shield's Catapult Hydra protocol, Bitdefender VPN offers some seriously fast speeds, only matched by Hotspot Shield itself, and this is a huge draw for the VPN. However, that reliance on Hotspot Shield does mean Bitdefender doesn't have much control over its logging policy, and it's also impossible to manually set up as a router VPN, too.
Bitdefender's app is about as simple as possible – which will be positive or negative depending on what kind of user you are. You'll get an on/off button, a choice of 30 or so server locations, a nifty checkbox you c an use to make sure you're protected if you start P2P traffic, and fully-functional kill switch to protect you from drop-outs. That's it.
While we'd prefer to see a bit more configuration available, for newbies or those looking to get access to Catapult Hydra without paying Hotspot Shield's premium pricing, Bitdefender VPN could look tempting – read more in our full Bitdefender VPN review.
Sign up now on the Bitdefender website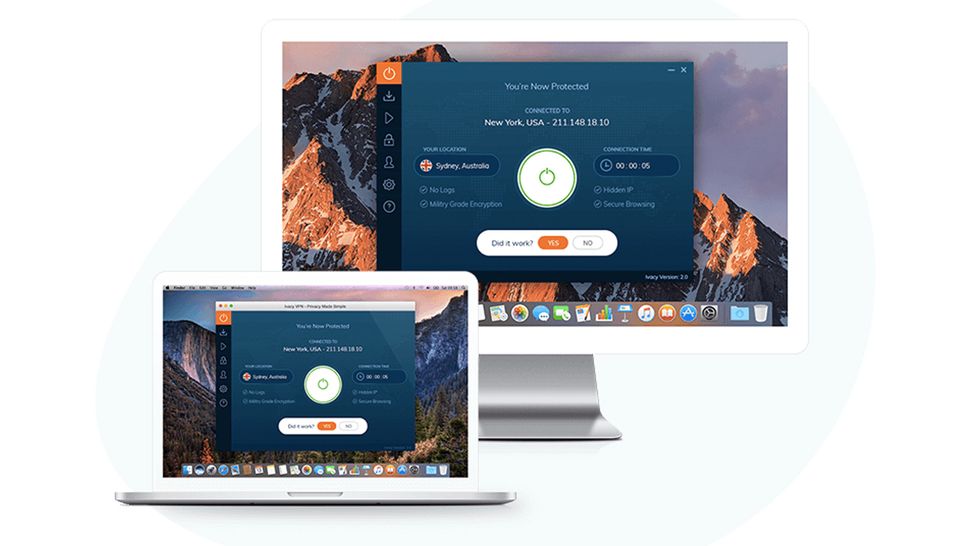 If you don't mind signing up for a massive five years, Ivacy is just about the cheapest VPN you can pick up. At just $1.41 a month it's incredibly good value, but you do have to ask yourself: will Ivacy have kept up with the competition in five years' time?
Beyond that, Ivacy is a pretty decent VPN overall, and quite unlike Bitdefender, its apps are full to the brim with interesting additions. You can filter your servers for the best ones to use with any particular streaming provider, save your favorites, choose between a number of protocols, and the app even claims to scan downloaded files for viruses. You'll also get a kill switch and split tunneling.
However, there are a few usability issues that we weren't hugely impressed with. Automatic server selection didn't often give us the server we'd usually choose, and Streaming Mode threw up a host of problems like hidden IP addresses and unswitchable servers. Plus, while we know it's cheap, we didn't appreciate being served ads in a commercial product.
Overall though, you can't sniff at that price, and if that's your only concern, Ivacy might be for you.
Sign up now on the Ivacy website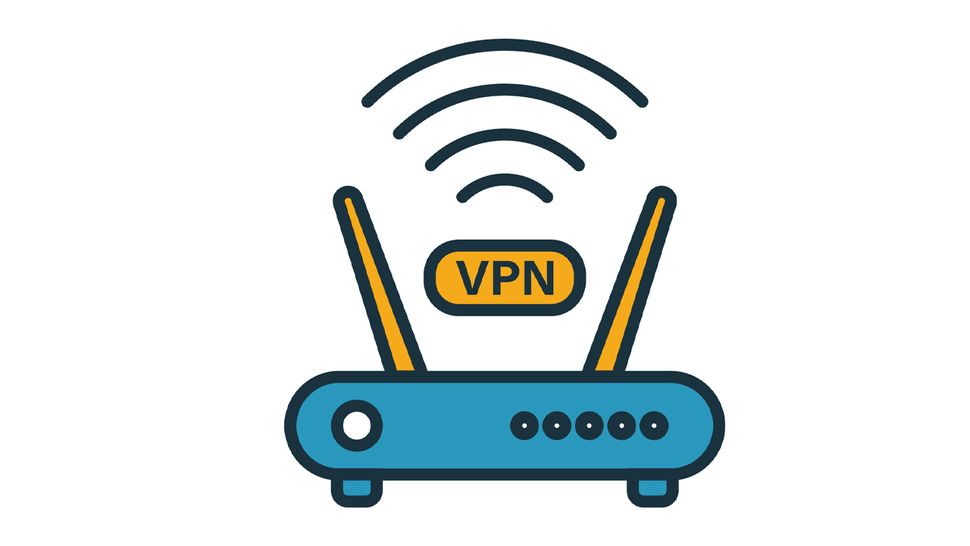 Best VPN FAQ
How do I choose the best VPN service?
Choosing the best VPN for can be a tricky process – that's why we've put together this comprehensive guide. However, for most people, we'd recommend our #1 VPN ExpressVPN as the best choice.
It works great as a Netflix VPN, a torrenting VPN, and even a China VPN, so whatever you need your VPN to do, it's got you covered – all the while keeping you protected with its rock-solid encryption.
If you're after a cheap VPN, we'd also recommend bargain VPN Surfshark as a great option. It's not as fully-featured a ExpressVPN, but now available for just $2.49 a month it's a little more affordable.
As a middle ground, fan-favorite NordVPN is also useful. It offers serious security for a decent price, and has apps for tons of devices.
How do you test VPNs?
When testing VPNs, we check every aspect that might be of concern. To begin with, we look at what personal details a service needs, and any essential features like encryption. Then we consider pricing, and whether money-back guarantees are on offer, and whether it works on other operating systems as a Mac VPN or Linux VPN as well as on Windows.
During the physical testing, we test speeds over a number of servers, check for DNS leaks, test kill switch functionality plus any and all other additional features, and measure connection time and if the apps crash.
Finally, we review how easy the apps are to use, and test the services on desktop and mobile devices.
Is it illegal to have a VPN?
Short answer – no.
Using a VPN is not illegal, and it's perfectly legitimate to want to protect your data and activity. Having one on your computer and using it regularly in pursuit of watertight web security and location spoofing is in no way unlawful.
However, using a VPN to hide illegal activity doesn't make you above the law, so downloading copyrighted material is still illegal even with a VPN. Similarly, using a VPN goes slap bang against Netflix's Ts&Cs, and the provider has the right to terminate your subscription if they catch you – although that's never actually happened.
Countries like China and the UAE have made laws against VPN use, but due to their use in business it's impossible to outlaw VPNs outright. However, in those cases it's well worth reading up on what you may or may not be permitted to use a VPN for, and consider if the very small risk is worth taking.
What are the VPN dos and don'ts?
The best VPN can make it look like you're located somewhere you're not. It's a well-worn practice to evade online censorship, as is done in some countries, or to tap into US streaming services while in Europe or Asia. We've used VPNs to read the New York morning paper in Beijing, and watch US TV in London.
But there are some caveats. A VPN will give you more privacy, but not more security. If you end up on a website harboring malware, the VPN can't prevent you from being infected.
If you just want to evade geographical restrictions on streaming content such as BBC iPlayer or Hulu, you don't necessarily need a VPN to do so. You just need a proxy service that will make it look like you're in the right country. There are many free proxy services available, but do your homework before choosing one – some are a bit dodgy.
Finally, Netflix and the BBC are cracking down on VPNs and proxy services. There are no guarantees that a particular service will evade geographical restrictions on a particular day.
What makes a great VPN?
The most basic qualities you should look for are speed, privacy and ease of use. These might seem like basic attributes, but in reality few providers have found a happy medium.
Connection speed relies on having a wide range of well-maintained servers. This allows the VPN to provide excellent speed and bandwidth to everyone using its servers.
Having excellent security is a fairly basic requirement, but hard to get right. If you're concerned about that, make sure your VPN has an airtight privacy policy, and a no-logging policy is even better. Some services like ExpressVPN and NordVPN have also been independently audited to prove their claims.
Finally, although many users might be au fait with tech, more and more newbies are looking to start using VPNs. If that's you, it's definitely worth making sure that your provider has well-designed apps on all the devices you expect to use with the service.
Are no-fee VPNs any good?
Naturally, free services are very popular products because everyone likes to save their money. And, they can be handy bits of software if you're not somebody that's likely to keep their VPN turned on all the time and just want it for occasional use for staying safe on public Wi-Fi. Oh, and if you don't mind ads...
For most people, though, free services provide a false economy. They tend to have limited servers in just a handful of locations, often restrict you to a single device and almost always have a limit on the amount data you can use per day or month.
Those data limits rule out using your VPN for streaming or torrenting, and if you want to keep your VPN running 24/7 for a permanent privacy layer, a no-fee VPN just isn't going to work.
What VPN protocols are there?
There are several different VPN protocols, not all of which are used by all of the VPN services we reviewed. Most operating systems have built-in support for at least one of these protocols, which means you can use that protocol – and a willing VPN service – without client software. The full-fledged VPN services have online instructions for how to do this, as well as how to set up routers to connect directly to the services.
OpenVPN: OpenVPN is very secure, open-source and widely used. Most VPN services support it, but except for Chrome OS and Linux, few operating systems do. This protocol can be used in either TCP (web) or UDP (streaming) mode; the latter is sloppier but faster. You'll need either the VPN service's client software or one of the many free alternatives. Either way, you'll still need to pay for the VPN service.
L2TP/IPsec (Layer 2 Tunneling Protocol with Internet Protocol Security): L2TP is not secure itself, so it's generally paired with the IPsec secure-networking standard. The combination of the two was once thought to be very secure when properly implemented, but some VPN services suggest that you use OpenVPN instead. L2TP/IPsec has native support in Windows, OS X/macOS, Android, Chrome OS and iOS. Most VPN services support it.
IKEv2 (Internet Key Exchange version 2, generally with IPsec): This is a new-ish standard that is very secure when properly implemented. It has native support in Windows, iOS and recent versions of OS X/macOS.
SSTP (Secure Socket Tunneling Protocol): SSTP is a Microsoft protocol with native support on Windows Vista and later versions. It's thought to be quite secure, but only Microsoft knows for sure.
PPTP (Point-to-Point Tunneling Protocol): This standard is largely obsolete, with many known security flaws, but it's fast. It has native support built into Windows, Android and older versions of Mac OS X and iOS; Apple dropped support with macOS Sierra and iOS 10. Use PPTP only for streaming content, as it won't protect your data.
WireGuard: The newest of these protocols, WireGuard combines reportedly excellent security with great speeds. Developed from the ground up, it uses far less code than its predecessors, meaning a better, simpler user experience. However, it's not yet supported by many VPN services, although as it gains traction more and more are beginning to implement it. Some, like Mozilla VPN, solely use WireGuard.
Read more: