One of the best mobile hotspots are important to bring along the next time you're ready to hit the road. Even if you've got a smartphone and a plan that includes hotspot data, having a dedicated device that keeps you connected can be essential to staying productive on the go.
It's true that a phone can be perfectly adequate as a hotspot in a pinch. But for anyone regularly out and about, a standalone hotspot makes more sense. Your phone is often busy doing other things — making phone calls, sending and receiving email, catching up on Slack, Twitter, or the latest news — which also require access to a cellular network. If you don't want the potential disruption or bandwidth limitations of your phone's hotspot, a standalone hotspot can provide additional connectivity.
What's more, that smartphone you're carrying around is likely your personal device. If so, you're not going to want to burn up your cellular data allocation for anything other than personal use. That's why a mobile hotspot is a very important tool for mobile workers and frequent business travelers.
Whether you're stuck someplace with dodgy Wi-Fi or you're finally on the go after spending much of the last year indoors, the best mobile hotspots can keep you connected. And with 5G networks expanding, 5G hotspots are now more widely available with the promise of faster download speeds.
Here's a closer look at the best options for a mobile hotspot.
What are the best mobile hotspots?
Mobile hotspots are generally offered through wireless carriers, and unless you're willing to create an account with a new wireless provider, it's usually best to add a line of data for a hotspot with your current carrier. Our recommendations, like the ones above, note which hotspot works with which wireless carrier.
To that end, Inseego's Jetpack 8800L is the best hotspot if you want to connect to Verizon's network. Based on online research and reviews, this mobile hotspot performs well and is easy to tote around. The best hotspot for AT&T customers is the Nighthawk LTE mobile hotspot.
If you live in an area covered by a carrier's 5G network, we'd recommend T-Mobile's 5G MiFi M2000, built by Inseego, given T-Mobile's early lead in 5G. Verizon and AT&T have their own 5G hotspots — the Inseego MiFi M2100 5G UW and the Netgear Nighthawk 5G Mobile Hotspot Pro, respectively. Netgear also makes the unlocked Nighthawk M5 for 5G connectivity, but it's pretty pricey.
A hotspot can also come in handy if you do a lot of traveling to other countries and want a seamless way to connect to local cellular networks. We recommend the Skyroam Solis Lite, which provides coverage when you're traveling for a competitive daily rental rate if you'd prefer not to buy a hotspot.
The best mobile hotspots right now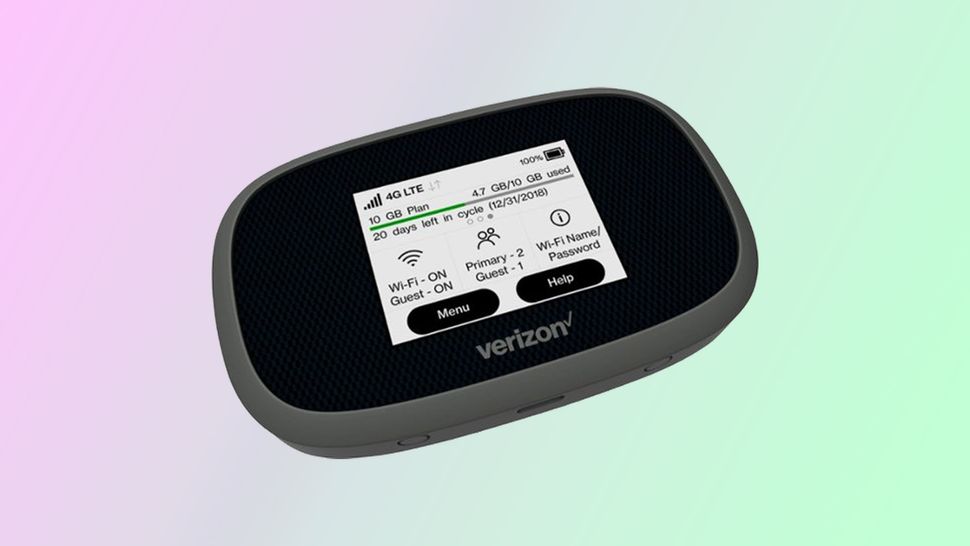 The Jetpack 8800L is the successor to Verizon's Novatel Jetpack MiFI 7730L, which The Wirecutter previously rated as the best hotspot. The 8800L uses a new Qualcomm modem that is capable of aggregating signals from up to five carriers, meaning that it's likely you'll have a great connection no matter where you are, and it supports a broad range of LTE bands and supports UTMS 3G.
Compatible with Verizon's network, the Jetpack 880L can handle international roaming and it supports connectivity for up to 15 Wi-Fi-enabled devices, such as laptops.
The Nighthawk LTE is the best hotspot for AT&T. It has a display, but it's not touchscreen. You can change configuration options, but they must be changed via a web browser using a device connected to the hotspot.
In practical use, reviewers found the Nighthawk LTE couldn't reach consistent download speeds greater than 40 Mbps, which are below what AT&T's specs advertise. But this AT&T-compatible hotspot does sport stellar battery life, with up to a day of usage. You also get ethernet and USB connectors on the Nighthawk LTE, and you can upgrade its onboard storage to 512 MB. This hotspot is capable of supporting up to 20 devices.
Sign up for a 30-month agreement with AT&T, and you can pay off the Nighthawk LTE in monthly installments of $8.34.
T-Mobile customers looking to stay connected no matter where they are can turn to the Franklin T9 Mobile Hotspot. It's capable of supporting 15 devices at once with LTE speeds and multi-band support. (Alas, you won't be able to connect to T-Mobile's nationwide 5G network with this hotspot.)
The T9 Mobile Hotspot is very compact, weighing just 2.63 ounces. That also means a very tiny OLED screen — big enough to display device statuses but not really any other information. The 2,450 mAh battery promises up to 48 hours of standby time and 8 hours of usage.
You won't have to pay very much for the T9 Mobile Hotspot, which costs $90 to buy outright. T-Mobile lets you pay it off over 24 months in $3.75 installments.
Netgear's Nighthawk M5 mobile hotspot is unique among 5G hotspot in that it's unlocked, so that it's not tied to any one wireless network. (That said, Netgear says the M5 works best with AT&T and T-Mobile, and it's not compatible with legacy Sprint networks.) In addition to its 5G connectivity, the M5 also supports the WiFi 6 standard so there's more capacity for connected devices.
Expect 13 hours of battery life from the Nighthawk M5. The device's 2.4-inch screen lets you monitor data usage and mobile signal strength as well as manage your network connectivity.
At $699, this is a very pricey option, and you'll still need a nano SIM card and data plan from whatever carrier provides your wireless service.
Given the reach and performance of T-Mobile 5G — it's regularly rated the best 5G performing in recent reports by network testing firms and the carrier's network now reaches more than 300 million people — getting the best mobile hotspot for 5G means you should hop on the Uncarrier's network. That means turning to Inseego's 5G MiFi M2000, which can connect to both the Extended Range 5G and faster Ultra Capacity 5G offered by T-Mobile.
Because Inseego also built Verizon's 5G hotspot, you'll notice some similarities between the devices, including the all-day battery life and the ability to support up to 30 connections. Hotspot data plans on T-Mobile start at $5 for 500MB of data over 5G, and scale up to 50GB for $50.
T-Mobile is selling the MiFi M2000 for $336 or $14 a month if you pay in 24 monthly installments. Opening a new line with carrier can cut your price by 50% — another limited time deal.
AT&T threw the switch on its nationwide network in 2020, and now it's teamed with Netgear to develop a mobile hotspot capable of connecting with those faster speeds. The Netgear Nighthawk 5G Mobile Hotspot Pro will give you 5G connectivity anywhere AT&T's nationwide coverage reaches — right now that's an area covering roughly 230 million people. In the 38 cities where AT&T has launched its 5G Plus coverage, you'll get even faster download speeds. You will need a data plan that includes AT&T 5G coverage, though, which means one the carrier's unlimited plans.
You're able to connect up to 32 Wi-Fi devices to the Netgear Nighthawk 5G Mobile Hotspot Pro using the device's 2.4-inch touchscreen display. The hotspot is a Wi-Fi 6 device, meaning it can distribute all that wireless traffic more efficiently. And its 5,040 mAh battery lets you enjoy up to 8 hours of use, AT&T says.
If you do a lot of traveling in areas served by AT&T's 5G mobile network, this is one of the best options for a 5G mobile hotspot.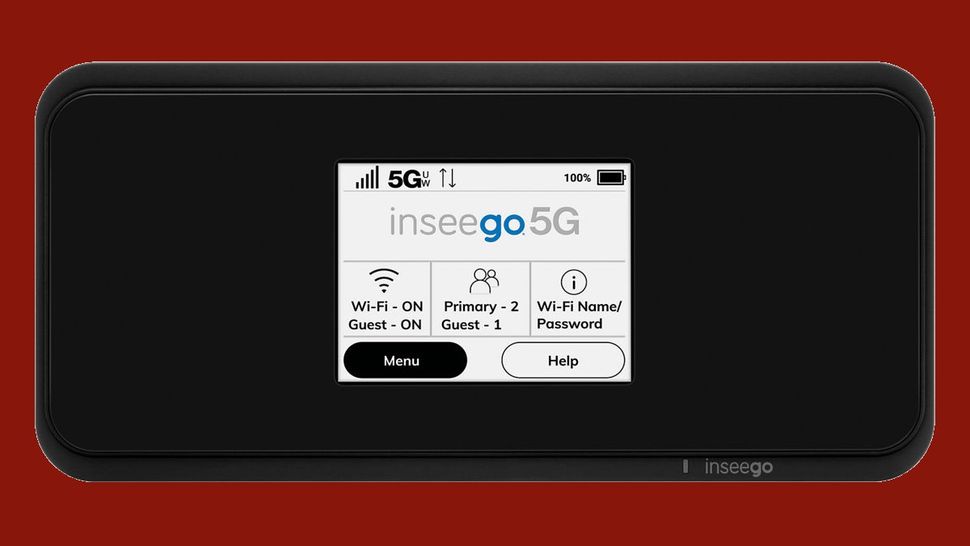 The Verizon 5G network relies heavily on mmWave-based technology now in 71 cities, but it's not always going to be that way as the carrier builds out its network. As a result, the Inseego 5G MiFi M1000 that Verizon used to offer is gone, replaced by the Inseego 5G MiFi M2000.
Inseego's new hotspot not only works with all flavors of 5G, but also supports Dynamic Spectrum Sharing (DSS), in which 5G connections can operate in 4G spectrum. That's noteworthy, as Verizon is using DSS to extend its 5G coverage. Be aware that this hotspot is not compatible with the new C-Band 5G network that Verizon launched in January 2022 that delivers fast data speeds to wider areas.
You can connect up to 30 devices to the Wi-Fi 6-capable Inseego 5G MiFi M2000, which Verizon says will offer 4x the usual data throughput for each user. Verizon promises a full day of use from the hotspots removable 3,500 mAh battery, while an optional 8,500 mAh battery offers even more of a charge.
The Skyroam Solis Lite is another good option for travelers, as this hotspot can keep you connected in 130-plus countries. There's no commitment or contract, making it a flexible option, and you can pick from one of three different plans — a $99 monthly subscription with unlimited data, a $9 global day pass, or a $6 1GB plan for use in the U.S. or Europe.
As with Roaming Man, you can rent the Skyroam Solis mobile hotspot, and at $9 per day, the Solis is a slightly cheaper option. There's no screen like you'll find on other Wi-Fi hotspots; instead, you operate the mobile hotspot via an app on your phone. (Some online reviewers report a delay in firing up the Solis hotspot, though they're able to stay connected where signals are available.)
The Solis Lite is the cheaper of Skyroam's options at $119, but you can connect up to 10 devices just like you can with the more expensive Solis X hotspot. The $179 Solis X features a 4,700 mAh battery, built-in voice assistant and 8MP remote camera, if those are features you feel you need when you're out and about.
What to consider when shopping for a mobile hotspot
Before you shop for a mobile hotspot, consider if you even need one. If your cell phone plan includes hotspot data at LTE speeds, that may be good enough for staying connected (assuming you don't plan on using more data than your allotted hotspot amount). If your mobile plan only allows 3G hotspot speeds — or doesn't support hotspot data at all — you'll want to consider a separate device.
After considering what network you'll be using — unless you want separate bills for cellular connectivity, you'll probably want to stick with the carrier who already provides your smartphone service — make sure to find out how many devices can connect to the mobile hotspot and whether that limits fits your needs.
You'll also want to pay attention to the size and weight of the mobile hotspot, making sure it's something you can easily tote around. How you plan to use the hotspot — is this for international travel or just about having backup connectivity on the go — is another consideration since some hotspots are designed specifically for overseas use.
The mobile hotspots we looked at typically cost between $200 to $250 if they offer LTE connectivity. 5G hotspots currently cost about three times that, making them dubious choices unless you happen to spend a lot of time in areas where there's ample 5G coverage.
If you're going to buy a hotspot using your current cellular provider, you should expect to pay $10 to 15/month for the additional cellular connection, plus the cost of the device. If you're getting new service with a new provider, you can expect to pay around $60 a month for 10GB of data.