Turn to one of the best mobile hotspots when you need to stay connected even when Wi-Fi is spotty or non-existent. Take a hotspot with you when you hit the road for work or travel for pleasure, and a solid connection to your cellular network of choice is usually a click or two away.
Yes, many of the best cell phone plans let you use your phone as a mobile hotspot, and that can be helpful in a pinch. But a standalone hotspot offers you a more persistent connections.Your phone is often busy doing other things — making phone calls, sending and receiving email, catching up on Slack, Twitter, or the latest news. If you don't want the potential disruption or bandwidth limitations of your phone's hotspot, a standalone hotspot can provide additional connectivity.
What's more, that smartphone you're carrying around is likely your personal device. If so, you're not going to want to burn up your cellular data allocation for anything other than personal use. That's why a mobile hotspot is a very important tool for mobile workers and frequent business travelers.
Whether you're stuck someplace with dodgy Wi-Fi or you want to stay connected no matter where you happen to roam, the best mobile hotspots can keep you connected. And with 5G networks expanding, 5G hotspots are now more widely available with the promise of faster download speeds.
Here's a closer look at the best options for a mobile hotspot.
The best mobile hotspots right now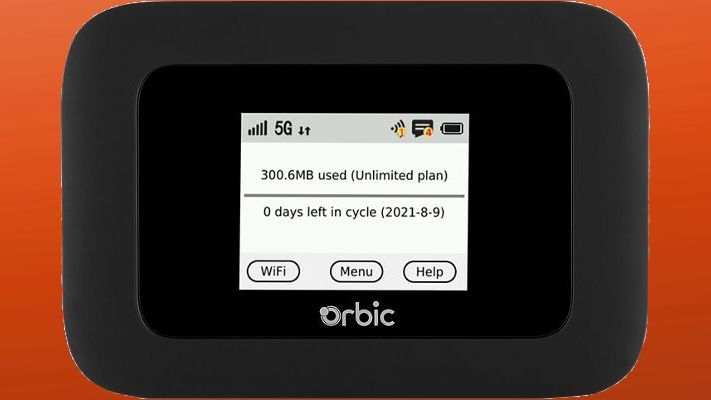 Verizon customers will want to turn to the Orbic Speed 5G UW, which not only connects to the carrier's nationwide 5G coverage but also its super-fast Ultra Wideband service in the areas where the mmWave-based 5G connectivity is available. Up to 30 Wi-Fi-enabled devices can connect to the Orbic Speed, and the hotspot's dual-band Wi-Fi 6 support should translate to fast data speeds.
At 9.91 ounces, this is one of the heavier hotspots we've seen and the promised 12 hours of continuous battery life is nothing to write home about. Still, the reason to turn to the Orbic Speed is support for faster 5G speeds via Verizon's C-Band 5G.
At $299, this is pricier than T-Mobile's 5G hotspot, though you can spread out monthly payments of $8.33 over 36 months.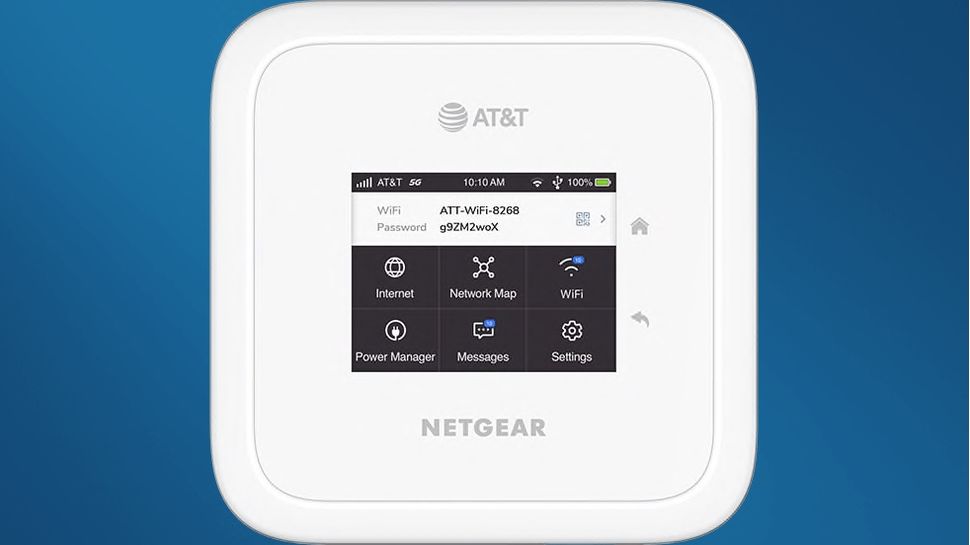 Like Verizon's 5G hotspot, the Netgear Nighthawk M6 weighs about the same and promises up to 12 hours of continuous use. This AT&T-friendly hotspot includes a removable battery, though, so you can always swap in another power pack to keep the 5G connectivity going.
You can connect up to 32 devices to the Netgear Nighthawk M6, which is two more than Verizon's 5G hotspot supports. The M6 costs a hair more than the Orbic Speed 5G UW at $309, but 36 monthly payments reduce the cost to $8.62 per month.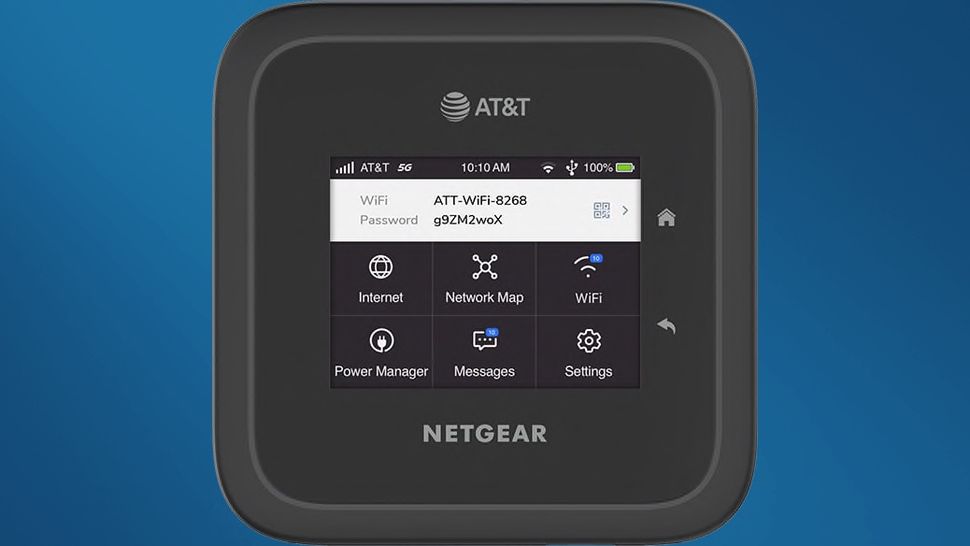 You'd think there's little difference between the Netgear Nighthawk M6 Pro and the standard M6, save for the black exterior that the Pro offers. But there's an important difference hidden in the specs — the Nighthawk M6 Pro can connect to AT&T's 5G Plus network for the fastest speeds.
5G Plus isn't exactly as widespread as AT&T's nationwide 5G network — as of this writing, it's only available in 43 cities as well as a number of stadiums, arenas and airports. If your travels take you to where 5G Plus is an option having a hotspot that can deliver those faster speeds should help justify the Nighthawk M6 Pro's higher price.
And you will pay more for this hotspot over the M6 despite the fact that they share many other features. (The Pro model does support the more cutting-edge Wi-Fi 6E instead of Wi-Fi 6 in addition to its 5G Plus compatibility.) The Nighthawk M6 Pro costs $459, though that breaks down into monthly payments of $12,78 over 36 months.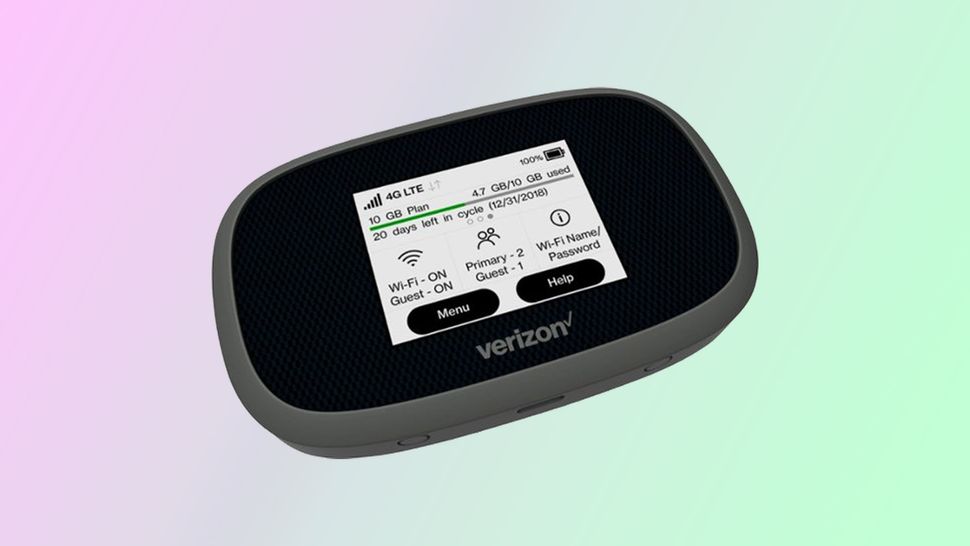 If 5G connectivity isn't a concern, the Jetpack 8800L is your best bet for Verizon's network. It uses a Qualcomm modem that is capable of aggregating signals from up to five carriers, meaning that it's likely you'll have a great connection no matter where you are, and it supports a broad range of LTE bands and supports UTMS 3G.
Compatible with Verizon's network, the Jetpack 880L can handle international roaming and it supports connectivity for up to 15 Wi-Fi-enabled devices, such as laptops.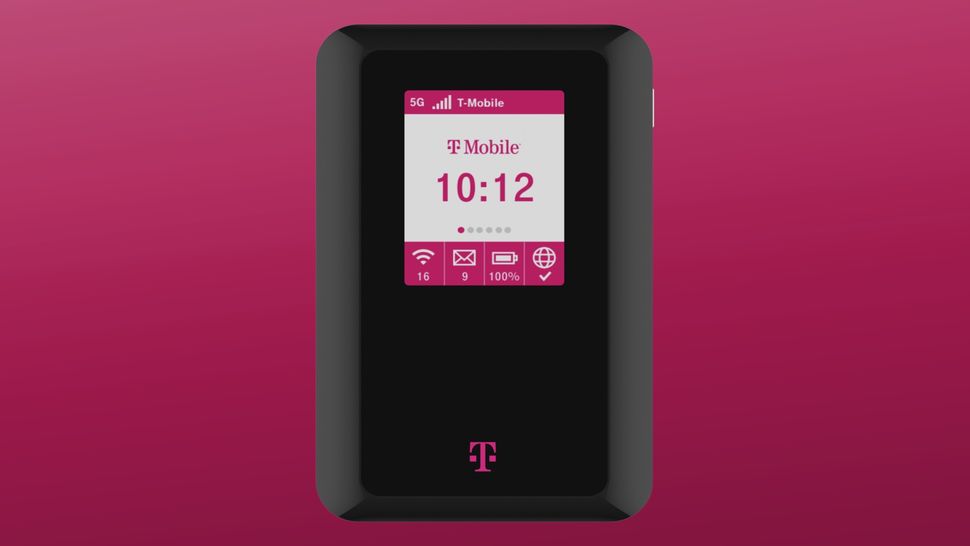 T-Mobile subscribers can turn to one of the more affordable mobile hotspots for 5G connectivity. And that's great news since T-Mobile can currently lay claim to having the largest and fastest 5G network in the country.
T-Mobile's 5G coverage currently reaches 321 million people; of that, 235 million people have access to the carriers's faster Ultra Capacity 5G. The good news with the T-Mobile 5G Hotspot is that it supports Ultra Capacity in addition to the Extended Range 5G.
A massive 6,460 mAh battery promises all-day battery life, and the T-Mobile 5G Hotspot can connect up to 32 devices simultaneously. This hotspot is also pretty compact compared to what other carriers offer for 5G connectivity, so it's easy to tote around.
The T-Mobile 5G Hotspot costs $198, though it's currently free to T-Mobile customers who add a new line.
If you're heading overseas, having a mobile hotspot that can keep you connected regardless of where you are is a good tool to bring along. The Skyroam Solis Lite is portable enough to take with you, and it promises connectivity in 130-plus countries. All you have to do is fire up the hotspot and you should be connected (provided you've signed on to one of Skyroam's data plans, of course).
Up to 10 devices can connect to the Solis Lite at any one time, and the device is rated to last up to 16 hours on a charge. Data starts at $9 for 1GB of Skyroam's global plan, so you'll want to use data judiciously, but this is a good solution for staying connected when you're abroad and don't want to rely solely on your international phone plan.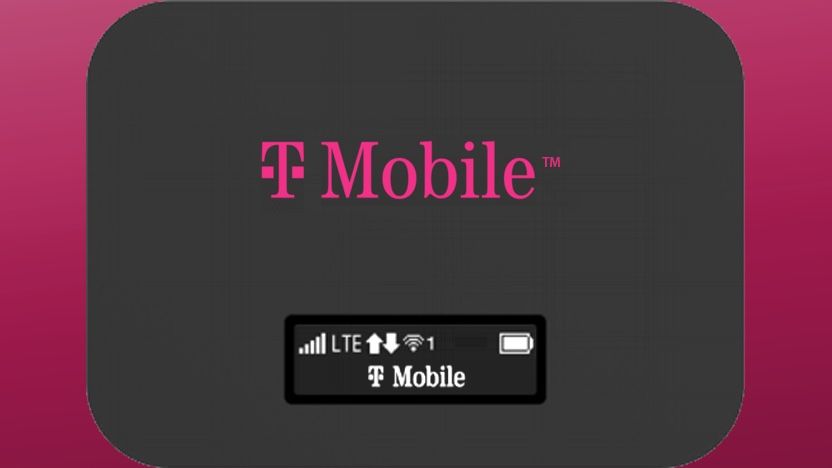 T-Mobile customers who don't care about 5G can turn to the company's LTE hotspot. The Franklin T10 is a replacement for the T9 model that used to be on offer at the carrier. This version supports Wi-Fi 5 and used a USB-C port to charge instead of the micro-USB port of its predecessor.
The T10 is fairly compact, which is great for portability, but not so much for the size of the screen or the battery. You can connect up to 15 devices simultaneously.
The T10 hotspots costs $90, but like T-Mobile's 5G hotspot, you can get the device for free (in the form of 24 monthly bill credits) by opening a new line of data.
What to consider when shopping for a mobile hotspot
Before you shop for a mobile hotspot, consider if you even need one. If your cell phone plan includes hotspot data at LTE speeds, that may be good enough for staying connected (assuming you don't plan on using more data than your allotted hotspot amount). If your mobile plan only allows 3G hotspot speeds — or doesn't support hotspot data at all — you'll want to consider a separate device.
After considering what network you'll be using — unless you want separate bills for cellular connectivity, you'll probably want to stick with the carrier who already provides your smartphone service — make sure to find out how many devices can connect to the mobile hotspot and whether that limits fits your needs.
You'll also want to pay attention to the size and weight of the mobile hotspot, making sure it's something you can easily tote around. How you plan to use the hotspot — is this for international travel or just about having backup connectivity on the go — is another consideration since some hotspots are designed specifically for overseas use.
5G mobile hotspots tend to cost more than their LTE counterparts, though prices have come down considerably as 5G becomes more widespread. The typical 5G mobile hotspot costs around $300, though we've seen some like T-Mobile's new 5G hotspot that cost around $200.
If you're going to buy a hotspot using your current cellular provider, you should expect to pay $10 to 15/month for the additional cellular connection, plus the cost of the device. If you're getting new service with a new provider, you can expect to pay around $60 a month for 10GB of data.
How we pick the best mobile hotspots
We look to feature hotspots from a number of wireless providers, so that we can help people find the right device for their network. We also try to include hotspots that are capable of both 5G and LTE connectivity to meet different use cases.
We turn to user reviews to help us refine our selections, and we also consider the price, feature set and portability of the devices we include in our final list of the best mobile hotspots.