Many of today's headphones don't just pipe sweet sounds into your ears. They can also listen for and quieten — and even silence — outside noises that could interfere and disturb your listening pleasure.
But what is active noise cancellation (ANC), and how does it work? In this guide we'll explain how noise-cancelling headphones and earbuds work to reduce the external ambient sounds of the world around you, examine whether you should pay more for the technology, and take a look at which models are the best active noise cancellation designs you can buy right now.
What is active noise cancellation?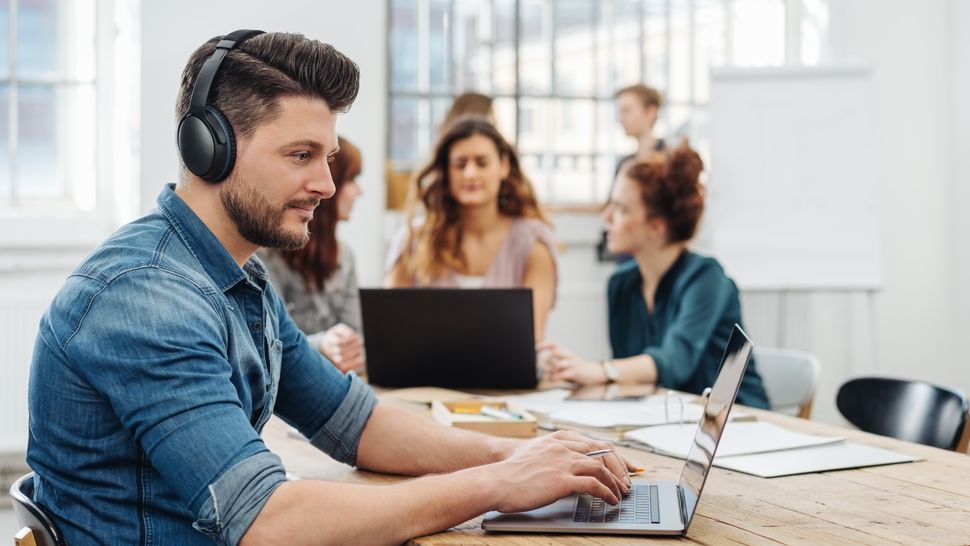 The best noise cancellation headphones use an 'active' combination of hardware and firmware to make external sounds or noises sound quieter when you're listening to your favorite music or podcasts, say, on a pair of headphones or earbuds. Unlike passive noise isolation, which simply muffles those sounds by forming a seal with headphone ear cups or in-ear tips, active noise cancellation listens out for background sounds and uses clever audio trickery to "cancel" these potentially disruptive sounds out.
How does active noise cancellation work?
ANC headphones and earbuds have tiny microphones built-in to monitor the sound of your surroundings while you're wearing them. These aren't necessarily the microphones you'd be speaking into when making and taking calls on the best headphones with a mic for voice and video calls, and are specifically designed to pick up any external noises, from the sound of a passing car to the click-clack of your keyboard.
By picking up these sounds, the ANC system records the sound waves they produce. It can then produce its own sound wave, one of equal amplitude but inverted to the original wave. This creates an interference where the two waves cancel each other out, producing a single, much flatter (and therefore quieter) sound wave. The resulting wave is 'played' alongside whatever you're listening to, and because the whole process completes extremely quickly, the original, noisy sound that's happening around you never reaches your ear.
If that all sounds a bit too complicated, think of it like two boxers hitting a punching at exactly the same time but from entirely opposite sides and with the same force, and it's possible to imagine that the bag wouldn't move anywhere. Likewise, the sound waves from the distracting external noise are cancelled out by equal but opposite anti-noise waves played by the headphone's ANC system.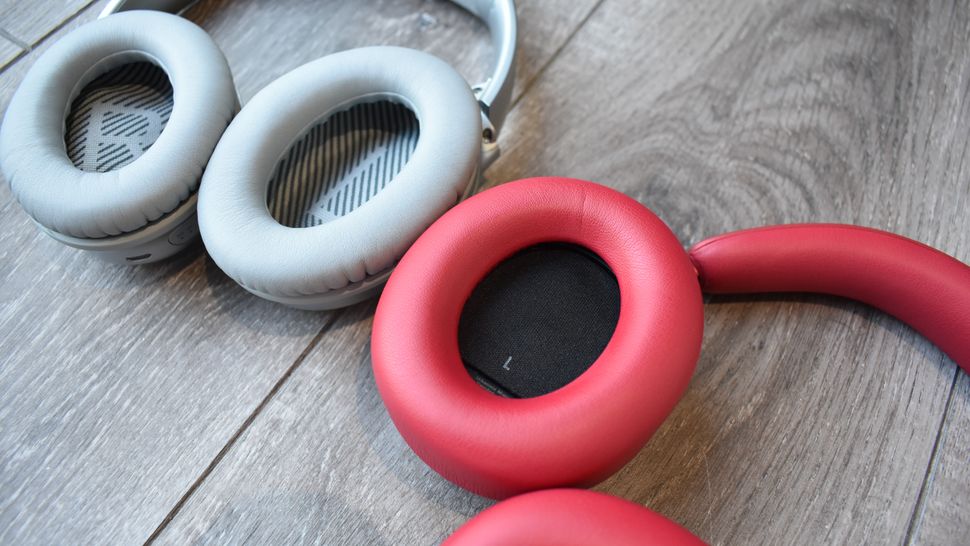 Active noise cancelling limits
However, there are limits to ANC that make it less effective at silencing certain types of sounds than others. The process is fast but it can't physically occur in real time, so ANC works best with consistent low-frequency sounds as opposed to higher-pitched, inconsistent sounds like human speech. Vehicle engines and droning air conditioners are easy to cancel out, but the shorter wavelength of high-frequency sounds, like a sudden blast from a car horn, makes it tougher for the ANC's anti-noise waves to perfectly fill the gaps.
Even so, all sounds will be at least a little quieter when you're wearing noise-cancelling headphones, and many sounds can be completely silenced even on certain low-cost pairs. The best cheap wireless headphones can certainly count a few ANC models among their ranks
Do I need noise-cancelling headphones?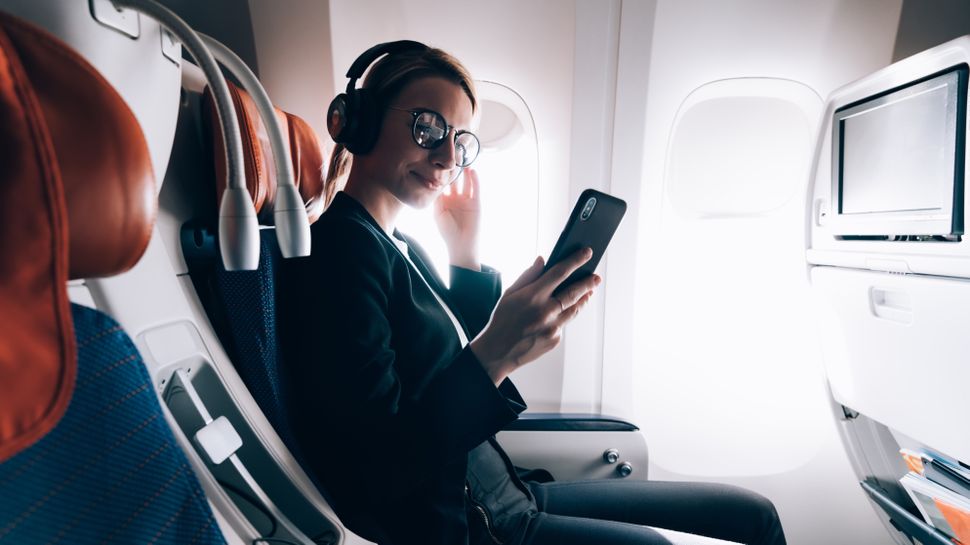 It's worth clarifying that active noise cancellation doesn't improve the sound quality of your headphones as such, though it indirectly benefits the clarity of music and podcasts by removing distractions. As such, just about anyone can enjoy the upsides of ANC headphones.
They're particularly useful for commutes and long-distance travelers, as plane engines and the trundling of trains are exactly the kind of consistent sounds that ANC excels at cancelling out. On an overnight flight, ANC can also help you get some sleep, even if you're not listening to music.
The most common drawbacks to noise-cancelling headphones is that they usually cost more than headphones without this technology, and the fact that ANC reduces battery life. However, ANC is starting to show up on relatively affordable headphones, and our guide to the best cheap noise-cancelling headphones has several models with excellent battery life even with ANC.
One other potential downside to ANC is the reduction in situational awareness; for instance, reducing traffic noise could carry risks if you're trying to cross a busy street. It's often harder to tell when someone is trying to speak to you, too. Still, these don't need to be reasons to avoid ANC headphones, and ambient/transparency modes enable wearers to maintain a level of awareness of their surroundings.
Most ANC headphones have such a mode, and it repurposes the onboard microphones to amplify surrounding noises instead of cancelling them out. This is handy for having a quick conversation or giving yourself some extra awareness, and you can switch between ANC and ambient modes at will.
Top 5 ANC models to consider
In terms of over-ear headphones, the recently updated Sony WH-1000XM5 strike a great balance and are top of the best noise-cancelling headphones overall. In this guide you'll find plenty of alternative models to consider, but if you're specifically looking for in-ear designs then you'll want to take a look at our regularly maintained best noise-cancelling earbuds buying guide. Alternatively, consider one of the five top-rated options listed below.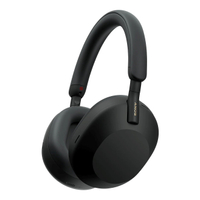 Best over-ear ANC headphones overall: Sony WH-1000XM5
The top spot goes to Sony's WH-1000XM5 for their exceptional sound quality, active noise cancellation, and high levels of comfort. They build on their similarly excellent predecessor the XM4 and offer LDAC support for high-resolution Bluetooth streaming, delivering superior sound quality for your hi-res music library.
Read our full Sony WH-1000XM5 review.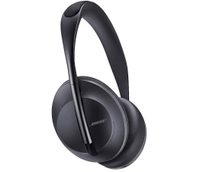 Most effective ANC over-ear headphones: Bose 700
It truly is a close run thing between the Bose 700 and the Sony WH-1000XM5 (above) for the best overall noise-cancelling headphone crown. It boasts 10 levels of ANC that can be adjusted in its Connect app and works flawlessly to silence the majority of external sounds without compromising sound quality.
Read our full Bose 700 review.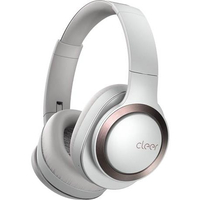 Best value ANC over-ear headphones: Cleer Enduro ANC
The Cleer Enduro ANC over-ear headphones are still by far the best pair of cheap ANC headphones we've tested, especially when it comes to battery life. Its modern, feature-rich design is backed up by great sound quality and effective ANC. The transparent ambient mode works well, fit is decent, and Bluetooth supports aptX Adaptive.
Read our full Cleer Endure ANC review.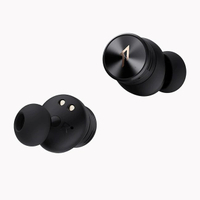 Best value ANC in-ears overall: 1More PistonBuds Pro
At $69, these are the best value wireless earbuds with ANC. Even better news for buyers is that they're discounted to $59 on the 1More website as well as through online retailer Newegg. ANC is effective at the price, and the 'buds are a win for consumers looking for great performance in a stylish and affordable package.
Read our full 1More PistonBuds Pro review.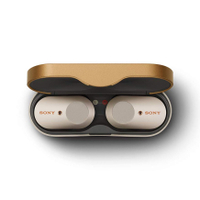 Best ANC in-ears for sound overall: Sony WF-1000XM3
If you want some of the best-sounding wireless earbuds at an attainable price, check out the Sony WF-1000XM3. This is the model that helped kickstart the true wireless ANC movement, it may have been superseded by the WF-1000XM4, but it's still available for as little as $128 and delivers top-tier noise cancellation and sound.
Read our full Sony WF-1000XM3 review.
How we test noise-cancelling headphones
The best noise-cancelling headphones are rated based on several factors: audio performance, battery life, Bluetooth range, call quality, comfort and fit, and the effectiveness of the noise cancellation. Our reviews also weigh special features, such as included apps, and how easy they are to use.
During the testing phase, our reviewers wear each pair of headphones for 2 hours at a time throughout the course of a week, to test comfort over time.
ANC, meanwhile, is tested in both indoor and outdoor environments where ambient sounds are produced at high levels. This includes airplanes, city parks, convenience shops, offices, and public transportation. ANC headphones programmed with transparency modes are also tested thoroughly to determine how well the listener can hear their surroundings.
For sound quality, we listen to many different sample tracks and span as many music genres as possible, including hip-hop, rock, jazz, classical and R&B, while evaluating volume, clarity and fullness. Find out what we listen for during our testing process and how to get the best headphone sound for you.
And now that more streaming music services are offering high-resolution audio, be sure to read our audio codec FAQ for all you need to know about FLAC files, MP3s and everything in between.
Once we complete our testing, we rate headphones based on our five-point system (1 = worst, 5 = best). If a product hits nearly every mark, it's awarded an Editor's Choice badge.