We should see the Samsung Galaxy S23 lineup debut tomorrow (February 1) at the year's first Galaxy Unpacked event. And if you want to watch the announcement live, this is how you can do it.
In addition to raising the bar for smartphone photography with the Galaxy S23 Ultra model's rumored 200MP camera, the new Galaxy S23 series is tipped to pack a special Samsung version of the new Snapdragon 8 Gen 2 processor, as well a beefier batteries for the regular and Plus models.
While smartphones are set to take the center stage for Samsung Galaxy Unpacked 2023 livestream, we're also expecting to see the hotly tipped Galaxy Book 3 Ultra to fight the new Apple MacBook Pro 16-inch 2023 along with other new Galaxy Book laptops.
Read on to find out how to watch the Samsung Galaxy Unpacked 2023 livestream.
How to watch Samsung Galaxy Unpacked 2023 livestream
Samsung Galaxy Unpacked 2023 will take place as a livestream, with the showcase starting on Wednesday, February 1 at 10 a.m. PT, 1 p.m. ET, 6 p.m. GMT, and at 5 a.m. on February 2 for Australians and those within the AEDT time zone.
Samsung has a holding page on its website with a countdown to Unpacked and a chance to register to win vouchers for its online store. There's also a YouTube live stream for Galaxy Unpacked, which we've embedded above.
Some in-person events to showcase the latest Samsung text will also be taking place around the world. These promise hands-on opportunities from February 1 onwards.
San Francisco: February 1 – 25
London: February 1 – March 12
Paris: February 1 – March 1
Singapore: February 2 – 25
Dubai: February 2 – 28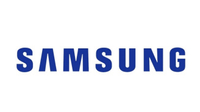 Galaxy S23 preorder: up to $100 credit @ Samsung
Up to $100 credit! Samsung is one of the best sites for Galaxy S23 preorders. Reserve your Galaxy S23 preorder via Samsung and you'll get up to a $100 Samsung credit. You'll get a $50 credit when you reserve one device or a $100 credit if you reserve two devices. (It's likely Samsung will also announce a new Galaxy Book). This is a no commitment pre-order. All you need to do is provide your name and e-mail address to reserve. Once you pre-order, you'll receive your credit.
What to expect at Samsung Galaxy Unpacked 2023
Naturally, the Samsung Galaxy S23 range will likely headline Unpacked. We're expecting to see the standard Galaxy S23, S23 Plus and Galaxy S23 Ultra. The former two phones are tipped to get the Qualcomm Snapdragon 8 Gen 2 chip, likely some rear camera tweaks, and most notably, a rear design that's similar to the floating camera layout we see in the Galaxy S22 Ultra, so no more contour design.
On the other hand, the Galaxy S23 Ultra is expected to mostly stick with the design of its predecessor, with that Note-like aesthetic and S Pen slot. It's also tipped to get the Snapdragon 8 Gen 2. But it's biggest upgrade is set to be the the debut of a 200-megapixel main camera.
While the phones might be the headline-grabbers of Unpacked, new Galaxy Book laptops could also be noteworthy additions to Samsung's lineup. The Samsung Galaxy Book 2 Pro 360 was one of our favorite laptops of 2022, so a version with the latest Intel 13th Gen Core processors would likely be well received, as would a specs boost to the non-transforming Galaxy Book 3.
But the headline laptop could be the rumored Galaxy Book 3 Ultra. This laptop looks set to not only use the latest Intel silicon, but also come in a 15-inch form factor that is more svelte than other laptops of this size and performance envelope. It'll need to impress as it has the likes of the MacBook Pro 14-inch 2023 to go up against.
No Galaxy Buds audio products have been tipped for Unpacked 2023. But we'd not be surprised to see Galaxy S23 pre-order bundles come with the likes of the Galaxy Buds Pro 2. And some software updates specifically for the Galaxy S23 phones that get more audio clout from various Buds could also be on the cards.
Whatever happens, expect Galaxy Unpacked 2023 to be one of the keystone tech events of the year, following in the footsteps of CES 2023. And for all the latest news, make sure to check back with Tom's Guide as we'll bring you all the action, analysis and reactions from Unpacked.