The Samsung Galaxy S23 lineup is arriving soon — Samsung's set a February 1 date for its next Unpacked event. And when we do get a look at the new phones, we could be looking at a serious upgrade over the current Galaxy S models — and one that even gives the iPhone 15 something to stress about.
According to WCCFTech, the entire Galaxy S23 lineup is likely to use LPDDR5X RAM rather than LPDDR5 RAM. This is based on a tweet from Ahmed Qwaider, a noted Samsung leaker who has had a decent track record for accuracy.
It's a significant move for Samsung if true. Samsung has said that its LPDDR5X RAM can provide 130% faster processing speeds and consume 20% less power than LPDDR5 found in other flagship phones.
⭕️Final updateDDR5X🔥No DDR5😉One and a half times betterGalaxy S23 Ultra8Ram+256G12R+256G+512G+1TThe most common version in the countries of world 12R+256GGalaxy S23/S23+8R+256G8R+512GCommon version 8R+256GThere is a version that will show 128GVery few countries https://t.co/Ly9WEdAPg8January 9, 2023
This news comes on the heels of a report from leaker ShrimpApplePro that the iPhone 15 will miss out on LPDDR5X memory. The tweet appears to have since been deleted, but reputable sites such as MacRumors reported the leak, so it's not outside the realm of possibility that the iPhone 15 lineup will be held to LPDDR5 memory should be given some credibility.
That means that the iPhone 15 could be at more of a disadvantage than you might expect when compared to the Galaxy S23. Apple has enjoyed an edge over Android phones for a while with its top-performing silicon. But faster RAM coupled with a new Snapdragon 8 Gen 2 chipset likely to power Samsung's next phones could mean a closer-than-expected contest between the iPhone 15 and S23.
First, though, let's take a look at what LPDDR5X RAM is and why it matters.
Samsung Galaxy S23: Why RAM's important
RAM is key in the modern world of technology. While processing power matters — especially depending on the specific task — RAM allows you to unleash the potential of the best phones. It works as short-term storage for all your smartphone apps, so the more apps you want to run simultaneously, the more RAM you need and the easier it is to switch between different apps.
The simplest way to think of RAM is like a highway. More RAM equals more lanes, which equals more room for apps to temporarily store data. As apps require more and more readily available space for data storage, your devices need more and more RAM. It used to be that 4GB of RAM would be plenty for a computer, but now a laptop with less than 16GB of RAM can start to struggle if you have too many browser tabs open.
Mobile apps also boost RAM requirements for smartphones. The first iPhone had a mere 128MB of RAM. Now, we are annoyed if a flagship phone comes with less than 8GB of RAM. To that end, Samsung Galaxy S23 Ultra is rumored to come with 12GB of RAM, which would be 96 times the RAM that came on the original iPhone.
But RAM is more than just the raw amount of storage space — the design of the chip matters too. In the case of the Samsung LPDDR5X RAM chips, Samsung has boosted the bandwidth to move data at speeds up to 8.5GBps when used with Qualcomm Snapdragon silicon. That is over 130% of the speed of the 6.4GBps data speeds achieved by Samsung's LPDDR5 RAM.
Given that Apple is rumored to use LPDDR5 RAM, the early edge seems to be leaning toward Samsung. But remember, RAM isn't everything.
Could faster RAM affect the Galaxy S23 vs. iPhone 15 showdown?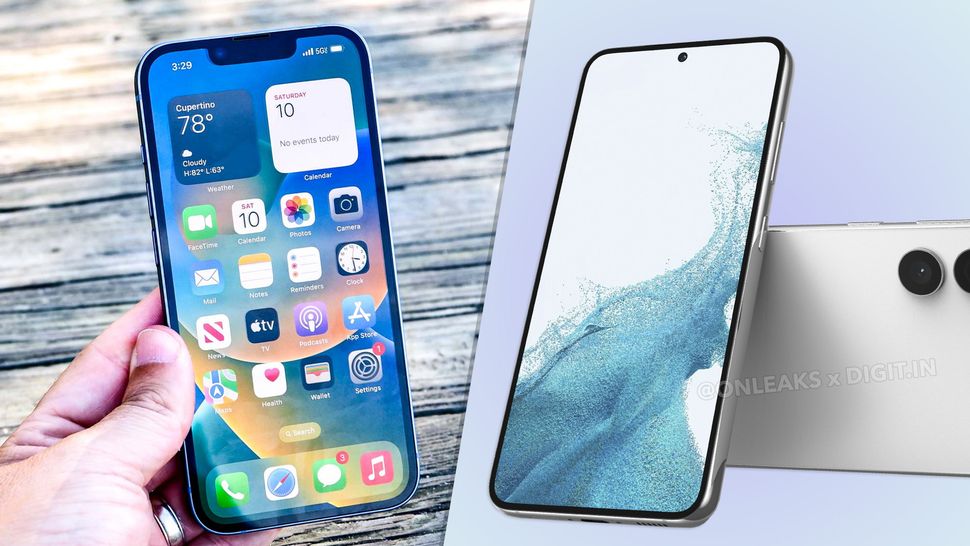 Most likely, improved RAM will allow Samsung phones, powered by LPDDR5X RAM and custom Qualcomm Snapdragon 8 Gen 2 chipsets, to close the gap with iPhones powered by the A-series Bionic mobile CPUs and LPDDR5 RAM. That means that the S23 lineup could perform similarly, if not slightly better than rumored phones like the base iPhone 15 or potential iPhone 15 Plus.
However, early benchmark testing shows that this might not be the case. The iPhone 14 Pro, which is A16-powered with 6GB of LPDDR5 RAM, has been outperforming rumored Samsung Galaxy S23 units in early Geekbench testing. As the new iPhone 15 is rumored to run on A16 processors like the current iPhone 14 Pro and iPhone 14 Pro Max — and potentially use the same LPDDR5 RAM — these benchmark results indicate that perhaps Samsung will still miss out on overtaking Apple's performance this generation.
Still, these current benchmarks are not the end all be all. We still have yet to do hands-on performance testing of the soon-to-be-released S23 lineup, and we are months away from benchmarking the iPhone 15 lineup, which likely won't arrive until the fall. So it's still entirely possible for the S23 phones to get a performance boost over the lower-end iPhone 15 models.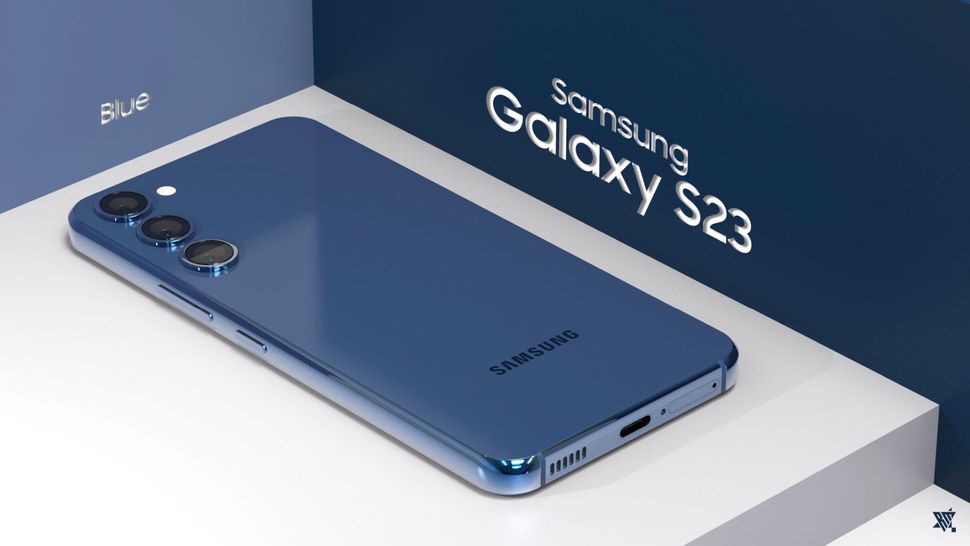 What is highly unlikely, is for any of the phones from the S23 lineup to outperform the rumored iPhone 15 Pro and iPhone 15 Ultra — if they run on a 3nm process A17 Bionic chipset.
The smaller 3nm process allows for decreases in power consumption, required cooling and distance between transistors in the CPU compared to the 4nm process used in the Snapdragon 8 Gen 2 that we're expecting toe see in the new Galaxy phones.
Given that iPhones could be the only smartphones to feature a 3nm process chipset for some time according to recent reports, Apple could still maintain a performance advantage over Android phones for quite some time — even without a RAM upgrade.