The Galaxy S23 figures to grab plenty of headlines next week when Samsung shows off its new phone for the first time. And you can probably guess which rumored features will grab the most attention.
Cameras will take center stage, of course, as Samsung tries to land its new handset among the best camera phones. The rumored 200MP main camera tipped for the Galaxy S23 Ultra will garner a lot of the focus, as will talk of further improvements to night photography and even the upgraded front cameras on the other two S23 models. And all three phones likely to debut next week are expected to feature the Snapdragon 8 Gen 2 chipset, which will fuel plenty of speculation about performance and power efficiency improvements.
These are certainly significant changes, but they won't be the only new features Samsung shows off at the Galaxy Unpacked event on February 1. Galaxy S23 rumors have touted a number of enhancements that could be headed to Samsung's new phones but have flown under the radar thanks to all the attention focused on higher-profile improvements.
Well, no more — we're going to shed some light on a few of these overlooked Galaxy S23 rumors and what they could bring to Samsung's latest flagships. Whether it's features that have gotten lost in the shuffle or ones whose potential impact just hasn't been fully appreciated, these Galaxy S23 changes would be a big deal if they come to pass.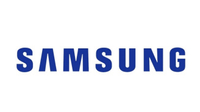 Galaxy S23 preorder: up to $100 credit @ Samsung
Up to $100 credit! Samsung is one of the best sites for Galaxy S23 preorders. Reserve your Galaxy S23 preorder via Samsung and you'll get up to a $100 Samsung credit. You'll get a $50 credit when you reserve one device or a $100 credit if you reserve two devices. (It's likely Samsung will also announce a new Galaxy Book). This is a no commitment pre-order. All you need to do is provide your name and e-mail address to reserve. Once you pre-order, you'll receive your credit.
A brighter Galaxy S23 display
If you've thought about the displays on the Galaxy S23 lineup at all, it's probably been the Galaxy S23 Ultra panel and the rumor that it would be the "brightest display ever" with a maximum brightness topping 2,000 nits. Samsung does have such a display, but it only introduced the Ultra Dynamic Range (UDR) OLED screen earlier this month — probably too late to include in any phones debuting in February.
Fear not, though — at least one Galaxy S23 model could see a much brighter display compared to its predecessor. A rumor tips all three S23 models to feature displays with 1,750 nits of maximum brightness, including the base model Galasxy S23. This would be a step up from the Galaxy S22, which topped out at 1,300 nits.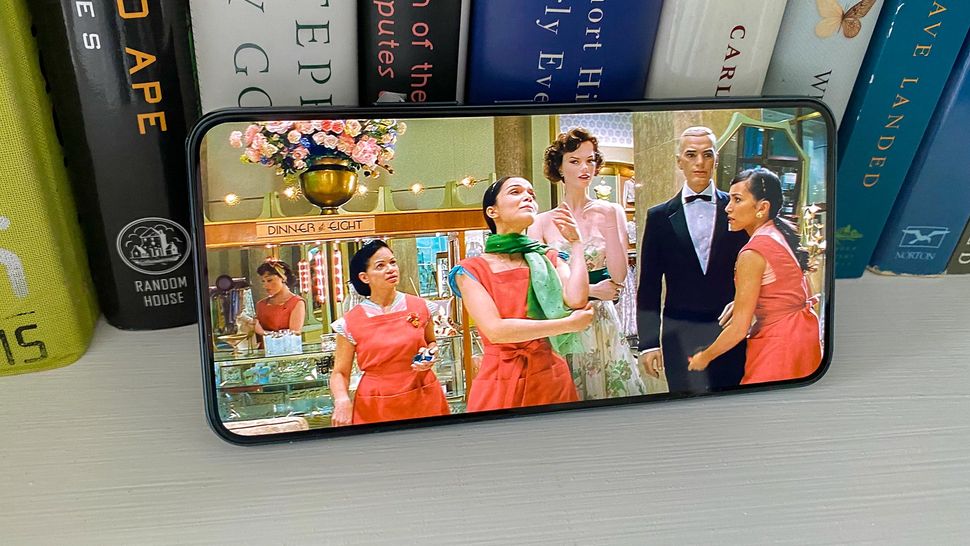 In other words, for $799 — assuming Samsung holds the line on Galaxy S23 prices — you're going to be able to pick up a phone with the same maximum brightness as last year's Ultra model. That would give the Galaxy S23 a big leg up on the competition.
Galaxy S23's light performance model
With the exception of the Galaxy S22 Ultra, battery life on last year's Samsung flagships was mediocre (Galaxy 22 Plus) to poor (Galaxy S22). So how does Samsung combat that with the Galaxy S23 family?
Boosts to battery size can help, though there's only so much room for a bigger power pack. (That said, among the Galaxy S23 vs. Galaxy S22 differences are bigger batteries for the S23 and S23 Plus compared to their predecessors.) The Snapdragon 8 Gen 2 silicon should help manage power better as well. But Samsung may also help things along with a rumored "light" performance mode that can scale down the processor speed, extending battery life and helping to stop the S23 from overheating.
A scan of our best phone battery life list finds no Samsung phones among the 15 longest-lasting devices we've tested recently. Hopefully, the Galaxy S23 can change that, and if it takes a new power-saving mode to do that, then so be it.
No Exynos-powered Galaxy S23 models
We've already mentioned that the Galaxy S23 is likely to feature Qualcomm's Snapdragon 8 Gen 2 chipset. That's hardly an overlooked rumor. But it's far less discussed that every Galaxy S23 model appears likely to use Qualcomm's silicon, regardless of what part of the world the phone is shipping to.
That's a change from Samsung's way of doing things. U.S. smartphone buyers are used to seeing the latest Snapdragon 8 series powering their Galaxy S models, but elsewhere — mostly Europe — Samsung generally turns to its own Exynos chips. That's unfortunate if you wind up with an Exynos-powered model, as generally performance doesn't live up to the standard set by a Snapdragon-fueled Galaxy S handset.
If you live in a country that's gotten Exynos-powered handsets in the past, you may catch a break this time around. Reportedly, Samsung is using the Snapdragon 8 Gen 2 exclusively this time out. And given the promising numbers we've seen from our initial Snapdragon 8 Gen 2 benchmarks, that's very good news indeed.
Faster RAM in the Galaxy S23
There's more than one way to bolster performance. In addition to a new mobile chipset for the Galaxy S23, Samsung will reportedly turn to a faster version of memory to help goose how quickly its phone can take on tasks.
Specifically, rumors claim Samsung will use LPDDR5X RAM instead of the LPDDR5 version. According to Samsung's calculations, LPDDR5X RAM can provide 130% faster processing speeds and consume 20% less power compared to the LPDDR5 memory used by other phones.
Speaker and microphone improvements
I will be honest — I rarely think about a phone's speakers. When it's time to listen to music or watch a movie, I'm more likely to connect a pair of wireless earbuds, though judging by the number of people I hear listening to things blaring out of their phones' built-in speakers, I may be in the minority.
Good news if you rely on your phones' speakers and you're considering a Galaxy S23 Ultra. Apparently, that particular model is supposed to get a boost in speaker quality, especially when it comes to bass tones. The S23 Ultra's microphone is apparently due for an improvement, too, that same rumor claims, which would help with both phone calls and video capture.
256GB of storage in the base model Galaxy S23 Ultra
In what may have been more of an instance of wish-casting rather than rumor-mongering, one report claimed that all three Galaxy S23 models would see the amount of base storage boosted to a hefty 256BB. We've already argued that it would be a great move on Samsung's part, helping distinguish the S23 from other flagships that only included 128GB of storage in their base models.
As quickly as that rumor surfaced, though, it was shot down, at least for the Galaxy S23 and Galaxy S23 Plus. The Ultra, on the other hand, is a different matter, and we continue to hear talk that Samsung's ultimate phone will feature either 256GB, 512GB or 1TB options — no 128GB version here. That's a welcome change, particularly if that 200MP main camera and its larger photo file sizes turns out be a reality.
A storage upgrade deal for the Galaxy S23
What's the next best thing to getting 256GB of storage in your base model? Getting an upgrade to the 256GB model at no additional cost.
Straight from Samsung UK Business official site:#GalaxyS23 #Preorder #Discounts #StorageUpgrade #SamsungUnpackedhttps://t.co/cjaQ7CN1Fd pic.twitter.com/RTxoIz8PexJanuary 25, 2023
Leaker Roland Quandt points to a rumored Galaxy S23 offer that surfaced on the Samsung UK Business website, in which anyone who places a Galaxy S23 preorder will be able to get a model with larger storage for the same price as the base model. Say you preorder a Galaxy S23 Plus — under this offer, you'd be able to pick up the 256GB version while paying what Samsung would normally charge for the 128GB model.
It's unclear if this deal will just be in select countries, possibly as a way to offset rumored Galaxy S23 price hikes in Europe, but Samsung has made this get-more-storage-for-less preorder offer with previous phone launches. Here's to hoping it resurfaces with the Galaxy S23's debut.