It won't be long before we find out what Samsung has planned for every Galaxy S23 model, as the hours tick down to the Galaxy Unpacked event on February 1. It's there that we're expecting to see a trio of new phones highlighted by the Galaxy S23 Ultra
The grand unveiling will put to end months of speculation in which we've heard countless rumors regarding what Samsung planned to do with everything from the new phones' cameras to their displays to the components that are powering the handsets. Once Galaxy Unpacked gets underway at 1 p.m. ET/10 a.m. PT Wednesday, we'll know everything there is to know about the Galaxy S23. (And so will you if you follow our guide on how to watch Galaxy Unpacked online.)
Galaxy S23 rumors have given us a pretty complete picture of Samsung's alleged plans. But don't worry if you haven't kept up on every S23-related rumbling — we have, and we can tell you exactly what Samsung watchers expect to see with all three Galaxy S23 phones. Heading into Galaxy Unpacked, we've taken all the key Galaxy S23 features and summarized what the consensus forecast is for Samsung's announcement. You can find more in-depth summaries in our hubs for the Galaxy S23 and Galaxy S23 Ultra, but consider this your cheat sheet for the likely features that could emerge at Galaxy Unpacked when it's time to talk phones.
Galaxy S23 price and availability
Galaxy S23 price: A leaked Galaxy S23 price sheet from one of the U.S. wireless carriers listed prices for the new phones, and they're the same as they were for the corresponding S22 models — $799 for the Galaxy S23, $999 for the Galaxy S23 Plus and $1,199 for the Galaxy S23 Ultra. Samsung may hike prices in other parts of the world, though, with Europe tipped to pay more for the Galaxy S23.
Galaxy S23 preorders: We expect more preorder details to emerge once Samsung announces the Galaxy S23. But ahead of Galaxy Unpacked, if you reserve a spot to preorder either a phone or one of the Galaxy Book laptops rumored to also debut on February 1, you can get up to $100 in credit from Samsung.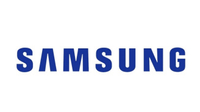 Galaxy S23 preorder: up to $100 credit @ Samsung
Up to $100 credit! Samsung is one of the best sites for Galaxy S23 preorders. Reserve your Galaxy S23 preorder via Samsung and you'll get up to a $100 Samsung credit. You'll get a $50 credit when you reserve one device or a $100 credit if you reserve two devices. (It's likely Samsung will also announce a new Galaxy Book). This is a no commitment pre-order. All you need to do is provide your name and e-mail address to reserve. Once you pre-order, you'll receive your credit.
Galaxy S23 release date: We've gone through Samsung's past phone releases to try and pin down a Galaxy S23 release date — that's the day the phone officially goes on sale. Usually, that's on a Friday and usually, it's around two weeks after the launch event. With the Galaxy S23 set to debut on February 1, we think the phone goes on sale Feb. 17, the first Friday to fall two weeks after Galaxy Unpacked.
Galaxy S23 specs
Galaxy S23 design: The look of the Galaxy S23 lineup will be pretty consistent and familiar if you've seen the Galaxy S22 Ultra, at least based on what appear to be leaked official images. Like last year's Ultra, all three of this year's phones will feature vertically aligned camera lenses stacked on top of each other.
Galaxy S23 colors: Rumored Galaxy S23 colors have been pretty consistent in the build-up to the phone's release. No matter who you talk to, the anticipated color options for all three models include Phantom Black, Green, Lavender and Cream. (Some have described that last option as Beige.) There's also the possibility of exclusive Galaxy S23 color options available only through Samsung.
Galaxy S23 system-on-chip: There's little mystery here — everyone expects all three Galaxy S23 models to run on Qualcomm's Snapdragon 8 Gen 2 chipset, even in parts of the world that normally see Exynos-powered Galaxy S models. Even better, leakers have tipped Samsung to use an exclusive version of the Snapdragon 8 Gen 2 that's been optimized for performance.
Galaxy S23 RAM: We're expecting the Galaxy S23 and S23 Plus to feature 8GB of RAM, while the Galaxy S23 Ultra will have different models equipped with 8GB and 12GB of memory. Rumors tip the Galaxy S23 lineup to feture faster LPDDR5X RAM instead of LPDDR5.
Galaxy S23 storage: Early rumors suggested that the entire Galaxy S23 lineup might start with 256GB of storage, double the 128GB found in most flagships' base models. Subsequent rumors dismissed that claim, at least for the Galaxy S23, but based on leaked Galaxy S23 Ultra specs, it does sound like at least that model could come with more storage than its predecessor.
Galaxy S23 cameras: Here's the big change, at least for the Galaxy S23 Ultra. Rumors suggest the main camera on this new model will use a 200MP sensor, up from the 108MP shooter on the Galaxy S22 Ultra. The other rear cameras — a 12MP ultrawide lens and a pair of 10MP telephoto lenses — should remain unchanged on the S23 Ultra. The Galaxy S23 and S23 Plus are expected to use the same rear camera setup as their predecessor.
Up front, all three phones are tipped to feature the same 12MP selfie cam. That's an upgrade for the Galaxy S23 and S23 Plus, but a downgrade from the S22 Ultra's 40MP shooter. Samsung may compensate for that by adding night photo features to the front camera, according to rumors.
Our guide to the Samsung Galaxy S23 cameras goes through all the expected changes to this year's phones.
Galaxy S23 batteries: Don't expect an upgrade to the 5,000 mAh battery that powered last year's Ultra model, according to the rumor mill. But those same rumors claim the Galaxy S23 and S23 Plus will see a 200 mAh boost over the batteries found in their predecessors. That means a 3,900 mAh cell for the Galaxy S23 and a 4,700 mAh battery for the Galaxy S23 Plus.
Galaxy S23 charging speeds: There will likely be no change from the Galaxy S22 phones in terms of charging speeds. The Galaxy S23 is expected to feature 25W wired charging speeds, while the two larger models will charge at 45W. Don't expect any phone to ship with a charger, an omission that Samsung has made for the last few phone updates.
Galaxy S23 software and special features
Galaxy S23 software: It's a no-brainer that the Galaxy S23 models will ship with Android 13. That also means an accompanying version of Samsung's One UI interface, and in the case of these phones, that should be the One UI 5.1 update, which promises new Gallery features plus a Bixby skill that allows the phone's assistant to answer incoming calls.
Galaxy S23 satellite messaging: The iPhone 14 added the ability to send emergency messages via satellite when cellular connectivity isn't available. Samsung is tipped to take a page ouf of Apple's book and add its own satellite messaging feature to the Galaxy S23 models.
Galaxy S23 outlook
As you can see, that's a lot of changes to the Galaxy S23 lineup, both substantial and modest. Our Galaxy S23 vs. Galaxy S22 and Galaxy S23 Ultra vs. Galaxy S22 Ultra comparisons take a deeper look at potential year-over-year updates, while our Galaxy S23 vs. Galaxy S23 Plus vs. Galaxy S23 Ultra face-off tries to outline the differences between the upcoming models.
Of course, we won't know for certain until Samsung's Galaxy Unpacked event just what rumors are accurate and which are bum steers. Join us on February 1 when Galaxy Unpacked begins at 1 p.m. ET/10 a.m. PT to find out how Samsung's new phones will compare.