The Samsung Galaxy S23 release date has been set, and if you followed our Samsung Unpacked live blog of the February 1 phone unveiling, you can write down that date in ink on your calendar.
Here's what's coming to a store near you: In addition to the standard Galaxy S23, we're getting a Galaxy S23 Plus with a larger screen and a Galaxy S23 Ultra. (Our Galaxy S23 vs. Galaxy S23 Plus vs. Galaxy S23 Ultra comparison looks at the differences between the different models.)
It's the Galaxy S23 Ultra that introduces the most significant changes to Samsung's Galaxy S lineup. It features a 200MP main camera and a super-bright display. Meanwhile, all three Galaxy S23 models adapt the new Snapdragon 8 Gen 2 silicon, and it's a special overclocked version of the processor exclusively for Samsung. Read our full Galaxy S23 Ultra review to see what we think of that phone based on our test results. We're still working on reviews of the other two phones, but our Galaxy S23 hands-on includes some initial impressions.
As for the Samsung Galaxy S23 release date, here's when to expect Samsung's next phones.
Samsung Galaxy S23: Release date
The Samsung Galaxy S23 release date is February 17. That's when all three models go on sale from retailers and carriers.
But you don't have to wait until February 17 to take action. You can pre-order the Galaxy S23 series right now. Samsung has few incentives on offer to sweeten the deal, such a free storage upgrade for whichever model you order. We've broken down how to pre-order the Galaxy S23 for you.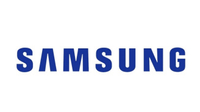 Galaxy S23 preorder: up to $100 credit @ Samsung
Up to $100 credit! Samsung is one of the best sites for Galaxy S23 preorders. Reserve your Galaxy S23 preorder via Samsung and you'll get up to a $100 Samsung credit. You'll get a $50 credit when you reserve one device or a $100 credit if you reserve two devices. (It's likely Samsung will also announce a new Galaxy Book). This is a no commitment pre-order. All you need to do is provide your name and e-mail address to reserve. Once you pre-order, you'll receive your credit.
The Galaxy S23 starts at $799, the Galaxy S23 Plus at $999, and Galaxy S23 Ultra at $1,199.
Samsung Galaxy S23: When previous Galaxy S models have arrived
As you can see below, Samsung kept in line with its previous MO for the Galaxy S announcements, with the Galaxy S21 in 2021 serving as an outlier. Other than that phone, Samsung tends to trot out its latest models in February.
Swipe to scroll horizontally
| | | |
| --- | --- | --- |
| Galaxy S Model | Announced date | Release date |
| Galaxy S23 | February 1, 2023 | February 17, 2023 |
| Galaxy S22 | February 9, 2022 | February 25, 2022 |
| Galaxy S21 | January 14, 2021 | January 29, 2021 |
| Galaxy S20 | February 11, 2020 | March 6, 2020 |
| Galaxy S10 | February 20, 2019 | March 8, 2019 |
| Galaxy S9 | February 25, 2018 | March 16, 2018 |
Mobile World Congress, a major trade show for smartphones, is held every year in Barcelona around the final week of February. However, the last time Samsung tied its smartphone launch to MWC was 2018's Galaxy S9 rollout. Since then, the phone giant has looked to hold its own launch events, well ahead of MWC. That's certainly what happened this year with the Galaxy S23 launch at a Galaxy Unpacked event on February 1.
As for Galaxy S ship dates, we also see that Samsung usually brings its new phones to retailer shelves a little more than two weeks after announcing them. The longest gap between announcing the phone and releasing it was the Galaxy S20 launch in 2020, The Galaxy S21 went on sale the fastest after launch.
Galaxy S23 release date: Outlook
Now that the Galaxy S23 and Galaxy S23 Ultra are official, you can start seeing whether it's the right phone for you. We run down the reasons to buy and skip the Galaxy S23 and have a full Galaxy S23 Ultra vs. iPhone 14 Pro Max comparison that picks the best phone overall.