Lots of qualities contribute to where a smartphone ranks among the best phones available, but cameras often play an outsized role. Samsung clearly recognizes that, as cameras figure to be a key part of the upcoming Galaxy S23 release.
The Galaxy S23 Ultra in particular is tipped to get a big camera upgrade, but rumors also suggest that Samsung plans changes for the other phones in its S23 lineup. You can certainly understand why — with Apple and Google dominating the ranks of the best camera phones, Samsung likely feels it has to up its photo-capturing game if it wants to re-establish its flagship phones as the go-to choice for mobile photographers.
We'll get our first official look at the Galaxy S23 lineup during the February 1 Galaxy Unpacked event, where Samsung has all but confirmed that new handsets are on the way. The company has even started letting people reserve Galaxy S23 preorder slots, where they can get up to $100 in credits by queuing up to buy the upcoming phones.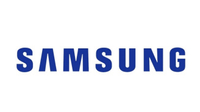 Galaxy S23 preorder: up to $100 credit @ Samsung
Up to $100 credit! Samsung is one of the best sites for Galaxy S23 preorders. Reserve your Galaxy S23 preorder via Samsung and you'll get up to a $100 Samsung credit. You'll get a $50 credit when you reserve one device or a $100 credit if you reserve two devices. (It's likely Samsung will also announce a new Galaxy Book). This is a no commitment pre-order. All you need to do is provide your name and e-mail address to reserve. Once you pre-order, you'll receive your credit.
Thanks to a steady stream of rumors, we've got a pretty good idea of what kind of cameras the Galaxy S23 will be packing ahead of their February launch. And while there are still some questions to fill in about photo-specific features coming to the new phones, we at least know enough to make a preliminary comparison between the Galaxy S23 cameras and other top camera phones on the market.
Here's a closer look at what to expect from the cameras on all three rumored Galaxy S23 models.
Galaxy S23 Ultra rear cameras: What to expect
Let's start with Samsung's ultimate phone, the Galaxy S23 Ultra, as it's likely to see the most substantial improvements to camera hardware. Already an impressive camera phone thanks to a pair of telephoto lenses, past Ultra models have stood out thanks to their support for 10x optical and 100x space zoom. As our ultimate zoom shootout involving last year's Galaxy S22 Ultra confirmed, there's no other phone that can match the telephoto capabilities of Samsung's top handset.
It sounds like Samsung wants to make a similar mark with the main lens on the Galaxy S23 Ultra. Rumors tip the phone to have a 200MP main camera sensor, a serious upgrade from the 108MP shooter on the Galaxy S22 Ultra.
Specifically, the Galaxy S23 Ultra is tipped to use the new ISOCELL HP2 camera sensor for its main lens. The 1/1.3-inch sensor is a little larger than the one in the Galaxy S22 Ultra, which usually translates to better picture quality particularly in low-light thanks to the larger pixels. Just as important are the technologies included with the ISOCELL HP2 sensor, such as a faster auto-focus system, boosted HDR performance and Dual Vertical Transfer Gate for better color in brightly lit environments.
It's not just still images — the ISOCELL HP2 would also allow the Galaxy S23 Ultra to record 8K video at 30fps and HDR 4K video at 60 fps.
While you would be able to capture photos at 200MP resolution with this particular camera, you'll also have the option of producing 50MP and 12.5MP shots through pixel binning. That will give you the option of balancing detailed shots with brightness and color depending on what mode you shoot in.
We're focusing a lot on the Galaxy S23 Ultra's main camera because few changes are expected to the other rear lenses on Samsung's upcoming phone. Like the Galaxy S22 Ultra before it, the S23 Ultra should feature a 12MP ultrawide camera and a pair of 10MP telephoto lenses — one capable of a 3x optical zoom and the other supporting a 10x zoom.
Galaxy S23 Ultra rear cameras vs. the competition: Apple and Google have boosted the size of their own main camera sensors in recent years, with the iPhone 14 Pro models adopting a 48MP sensor, while Google has turned to a 50MP wide camera for both the Pixel 6 and Pixel 7 releases. Neither sensor packed in as many megapixels as the 108MP shooter on the Galaxy S22 Ultra, so you can imagine that the rumored jump to a 200MP sensor for the S23 Ultra should lead to some interesting photo comparisons. Of course, the iPhone and Pixel have always relied on their superior photo processing features, so we'll be interested to see how Samsung keeps pace.
Swipe to scroll horizontally
| | | | |
| --- | --- | --- | --- |
| Row 0 - Cell 0 | Samsung Galaxy S23 Ultra (rumored) | Apple iPhone 14 Pro/iPhone 14 Pro Max | Google Pixel 7 Pro |
| Main camera | 200MP | 48MP (f/1.8) | 50MP (f/1.85) |
| Ultrawide camera | 12MP | 12MP (f/2.2) | 12MP (f/2.2) |
| Telephoto camera | 10MP with 3x optical zoom; 10MP with 10x optical zoom | 12MP (f/2.8) with 3x optical zoom | 48MP (f/3.5) with 5x optical zoom |
We've already established that the Galaxy S22 Ultra offers the superior zooming experience to the iPhone 14 Pro (with its 3x zoom) and Pixel 7 Pro (5x zoom), so we wouldn't expect that to change with the Galaxy S23 Ultra offering the same telephoto lenses. On the ultrawide camera front, the iPhone 14 Pro and Pixel 7 Pro both use 12MP sensors, though the iPhone 14 Pro has a slightly narrower field of view (120 degrees vs. 126 degrees, respectively).
Galaxy S23 and Galaxy S23 Plus rear cameras: What to expect
If it seems like we're dwelling on the Galaxy S23 Ultra camera improvements, it's because that's where the excitement figures to be. In fact, rumors thus far have tipped the standard Galaxy S23 and the slightly larger Galaxy S23 Plus to feature the same rear cameras as their predecessors. There had been some rumbling that maybe the S22 Ultra's 108MP main shooter could find its way to the S23 and S23 Plus, but with leaked Galaxy S23 specs showing no big camera changes from last year, we're going to dismiss that rumor out of hand.
If things are unchanged, that means both the Galaxy S23 and Galaxy S23 Plus will feature a 50MP main camera with an f/1.8 aperture. The other cameras on the back of those phones would be a 12MP ultrawide shooter and 10MP telephoto lens capable of a 3x optical zoom.
On the video front, we're expecting all the Galaxy S23 models to follow the lead of the S23 Ultra and capture 8K video at 30 fps. You'll be able to shoot 4K video at 60 fps with these phones.
Galaxy S23 and S23 rear cameras vs. the competition: Even if nothing changes from the Galaxy S22 cameras to the rear cameras on the Galaxy S23, Samsung's entry-level flagship will hold one advantage over the iPhone 14 and Pixel 7. It's got a telephoto lens, and those two phones do not. To get a telephoto lens, you'll have to opt for either the $999 iPhone 14 Pro or $899 Pixel 7 Pro.
Swipe to scroll horizontally
| | | | |
| --- | --- | --- | --- |
| Row 0 - Cell 0 | Samsung Galaxy S23 (rumored) | Apple iPhone 14/iPhone 14 Plus | Google Pixel 7 |
| Main camera | 50MP | 12MP (f/1.5) | 50MP (f/1.85) |
| Ultrawide camera | 12MP | 12MP (f/2.4) | 12MP (f/2.2) |
| Telephoto camera | 10MP with 3x optical zoom | None | None |
Otherwise, we'd expect the same camera differences between the S22 models and the iPhone 14 and Pixel 7 to remain with the S23. The iPhone 14's rear cameras include a pair of 12MP lenses serving as the main and ultrawide cameras, while the Pixel 7 features a 50MP main camera and 12MP ultrawide shooter.
Galaxy S23 front camera: What to expect
Samsung has typically used different cameras for its Ultra phones compared to the rest of the Galaxy S lineup, but it sounds like that's potentially changing with the Galaxy S23. This time around, all three phones might feature the same 12MP shooter.
In the case of the Galaxy S23 and S23 Plus, that would be an upgrade over the 10MP sensor that their predecessors featured. The Galaxy S23 Ultra's 12MP front camera would be a downgrade, at least in terms of megapixels, as the S22 Ultra included a 40MP selfie cam.
Samsung might compensate for the downward shift in megapixels by adding more control over the front camera. The Galaxy S23 models might get a Pro mode for the front camera, adopting a feature currently limited to the rear cameras. There's also talk of improved low-light photography for the selie cam in the form of dual-pixel technology that would boost image quality when the lights are low.
Galaxy S23 front camera vs. the competition: Adding more capabilities to the front camera could help Samsung differentiate the Galaxy S23 phones from the competition. The iPhone 14 uses a 12MP sensor, but Apple added autofocus to the TrueDepth camera on its latest phones. The iPhone's front camera also has a wider aperture than before to let in more light, so we'll be eager to see how the S23's reported improvements compare.
Likewise, the Pixel 7 family saw an upgraded sensor, going from 8MP on the previous model to 10.8MP with the newer releases. The front camera on both Pixel 7 phones has a wider field of view than before as well.
Galaxy S23 photo features: What we've heard
Hardware only tells part of the story with how camera phones perform. Software features also play a big part, whether it's fine-tuning an image in the background, capturing more detail in low-light shots or providing you with editing capabilities to tweak photos to your liking.
Here, the Galaxy S23 rumors let us down, which is understandable. Unlike hardware, which has to go through parts providers and supply chains, software changes can remain under wraps until the moment of a product launch. We expect a lot of details about new camera features to be a big part of Galaxy Unpacked on February 1.
That said, there have been a few rumblings about possible additions to the Galaxy S photo repertoire. Leaker Ice Universe has talked up a "night vision camera" on the Galaxy S23 Ultra that will use the larger main camera sensor to capture more detail for low-light photos. Another leaker touts an "ultra stabilization" feature that sounds a lot like the Action mode Apple introduced to the iPhone 14 (or the Pixel 7's
Active Stabilization) for smoother video capture.
Samsung definitely has something cooking, if you go by the comments made by TM Roh, the head of Samsung Mobility, in previewing the February 1 Galaxy Unpacked event. "The upcoming Galaxy is all about camera, performance and sustainability," Roh said. "That's why our pro-grade camera system is getting smarter."
Samsung will have to offer something if it hopes to match improvements introduced in the iPhone 14 and Pixel 7 releases. In addition to the aforementioned Action mode for video, the iPhone 14 debuted a new Photonic Engine that delivers better color and texture in photos. The Pixel 7 added a Photo Unblur capability to go with its already impressive Magic Eraser photo-editing tool.
Galaxy S23 cameras: Outlook
The Galaxy S23 phones face a big task in taking on top camera phones from Apple and Google. From the rumors we've heard leading up to the S23 launch, it sounds like the hardaware onboard the new phones will be more than up to the task — particularly if you opt for the Galaxy S23 Ultra and its beefed-up main camera.
But software features will ultimately decide just how impressive the Galaxy S23 cameras turn out to be. And for that, we've got to wait until Galaxy Unpacked.