It's long been rumored that Samsung's been planning to use new Qualcomm silicon in the Galaxy S23 lineup that's debuting next month. According to one report, that move is now official.
9to5Google reports that the new S23 lineup will get Qualcomm chipsets branded as "Qualcomm Snapdragon 8 Gen 2 Mobile Platform for Galaxy." This is based on documentation that 9to5Google has seen but that we have yet to look at. However, full spec sheet leaks for the Samsung Galaxy S23 and S23 Plus that emerged earlier this week include the Snapdragon 8 Gen 2. So do Galaxy S23 Ultra spec leaks that appeared today (January 19).
This Snapdragon 8 Gen 2 headed for the Galaxy S23 appears to be the overclocked version of the Gen 2 we have been expecting for some time now. This custom chipset runs at a higher CPU clock speed of 3.36GHz — up from the 3.2GHz CPU clock speed of the base version of the SoC silicon. The GPU clock speed has also been boosted from 680Hz to 719MHz, seemingly giving the new Samsung phones a performance advantage over other Android phones — at least on paper.
Qualcomm Snapdragon 8 Gen 2 Mobile Platform for Galaxy vs. the competition
With Samsung's Exynos processors out of the picture, the customized Snapdragon 8 Gen 2 will go up against the silicon powering other top phones — the A16 Bionic inside the iPhone 14 Pro; Google's Tensor G2 chipset in the Google Pixel 7 Pro; and other Qualcomm Snapdragon 8 Gen 2-powered Android phones including the upcoming OnePlus 11.
The good news is that the new overclocked Snapdragon 8 Gen 2 for Galaxy seems to far outperform the Google Tensor G2 chip. Alleged Samsung Galaxy S23 Ultra Geekbench 5 benchmarks from October hit scores of 1,521 for single-core performance and 4,689 for multi-core performance. This crushed the official numbers for the Pixel 7 Pro, which are 1,028 and 3,004 respectively.
This shouldn't be a huge surprise. Google's Tensor chip finished behind the Qualcomm Snapdragon 8 Gen 1 in terms of benchmarking numbers. It's designed to excel at AI and machine learning tasks instead through its Tensor Processing Unit (TPU).
The question is, can Samsung's overclocked chipset outperform other Android phones? Unfortunately, the early indications are that it may not provide a boost in raw performance. Alleged benchmarks of the OnePlus 11 came out in December and they showed that the OnePlus could hold its own, with alleged Geekbench 5 benchmarks of 1,493 for single-core performance and 5,112 for multi-core performance.
Since that initial report, Geekbench browser has unveiled official OnePlus 11 benchmarks and the results are similar. The Snapdragon 8 Gen 2-powered phone scored 1,339 in single-core and 4,797 in multi-core performance. While this was a noticeable dip from the initial numbers, it still shows a pattern of the stock Gen 2 on the OnePlus 11 outperforming the alleged overclocked Gen 2 on the alleged S23 Ultra in multi-core performance — though not by much.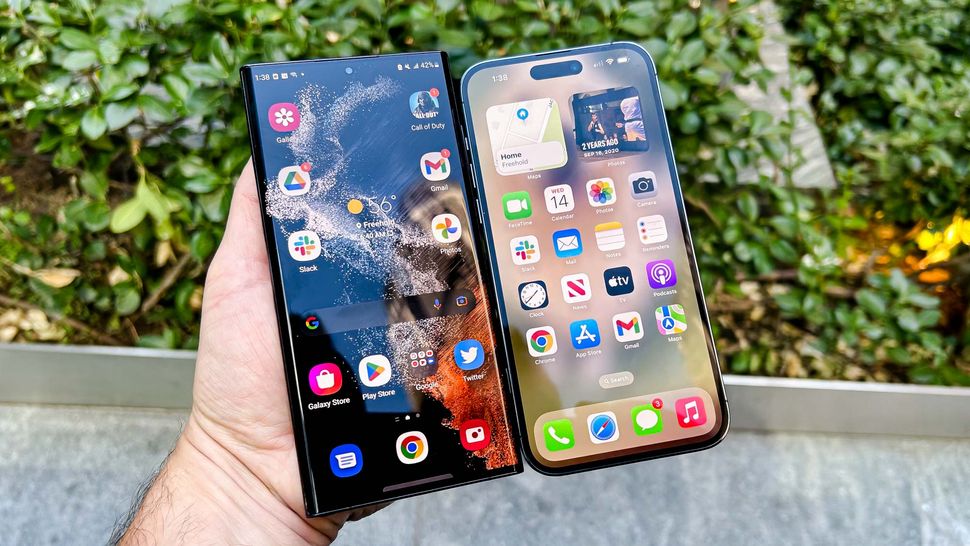 That leaves the A16 Bionic chip made by Apple as the last chipset standing to defeat the alleged performance of the new Qualcomm chipset. And it seems like Apple's silicon is going to continue to enjoy an edge over the best Qualcomm has to offer, at least in terms of benchmark results.
The current Geekbench browser numbers for the iPhone 14 Pro are 1,874 for single-core performance and 5,382 for multi-core performance. That is a significant difference between even a compilation of the best alleged benchmark numbers for the S23 Ultra which are 1,521 for single-core performance and 4,694 for multi-core performance.
Qualcomm Snapdragon 8 Gen 2 Mobile Platform for Galaxy: Outlook
While the system-on-chip set to power the Galaxy S23 looks like it can hold its own against other Android phones — at least based on leaked benchmarks — that long-standing performance gap between the top-end iPhones and Samsung's flagships looks like it could remain. (A possible exception: when we ran our own Snapdragon 8 Gen 2 benchmarks on a reference device, it topped the A15 Bionic-powered iPhone 14 in many tests.) That may have some influence on people deciding whether to get a new Samsung Galaxy S23 phone or a current iPhone.
However, the S23's numbers won't be official until Samsung's phones are released and we get a chance to benchmark them ourselves. What's more, there will be other features to consider, like the 200 MP camera reportedly coming to the Galaxy S23 Ultra or the note-taking and drawing capabilities of the S Pen, which is included with Samsung's top S23 model. In other words, expect an interesting Galaxy S23 Ultra vs. iPhone 14 Pro Max face-off when Samsung's new phones appear next month, with the customized Snapdragon 8 Gen 2 potentially adding to the intrigue.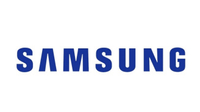 Galaxy S23 preorder: up to $100 credit @ Samsung Up to $100 credit! Samsung is one of the best sites for Galaxy S23 preorders. Reserve your Galaxy S23 preorder via Samsung and you'll get up to a $100 Samsung credit. You'll get a $50 credit when you reserve one device or a $100 credit if you reserve two devices. (It's likely Samsung will also announce a new Galaxy Book). This is a no-commitment pre-order. All you need to do is provide your name and e-mail address to reserve. Once you pre-order, you'll receive your credit.
We're expecting to see the Galaxy S23 phones in less than two weeks' time, as the phones are set to debut at the February 1 Galaxy Unpacked event. Samsung has already opened Galaxy S23 preorders, and you can get up to $100 in credits by reserving your preorder slot now.