Week 12 of the 2023 NFL live streams was the most action-packed week yet. Frankly, I'm still stuffed from the slate of Thanksgiving Day games, especially the delicious final course that was my Niners beating the Seahawks 31-13. But there's still dessert in the form of Monday Night Football between the Bears and Vikings tonight.
NFL live streams: 2023-24 season cheat sheet
• Next game: Chicago Bears vs Minnesota Vikings
• US channels: Watch on ESPN or ABC via Fubo or Sling TV (select markets)
• UK channels: Watch on Sky Sports or DAZN
• Canada channels: Watch on TSN1/3/5 and RDS (select markets) or DAZN
• Watch anywhere: Try ExpressVPN risk-free
Thanks to multiple streaming options, there's a wide array of ways to watch NFL games this season. For those in the U.S., NFL Sunday Ticket will get you just about everything, though for an eyewatering price. For those who just want the highlights, there's NFL RedZone. And if you only want local games on your phone, well, NFL Plus may be of interest.
But if you're looking to stream a specific game, we've got everything you need to stream this NFL season from a phone, laptop, set-top box or anything in between. And with so many games to choose from, we even highlight a few that we think are particularly worth watching. Here are the best ways to live stream NFL games from anywhere.
Note: The methods for watching NFL games change often as the league signs new contracts and streaming services change their policies, so we're always updating this guide with the latest broadcast info, as well as the current week's schedule.
How to watch NFL live streams with a VPN
Football fans, if for some reason you've had to go out of town — or you've been hit by a dreaded local blackout — and you can't watch the NFL live streams you want, you're not out of luck. With a virtual private network or VPN, you can appear to be surfing the web from your hometown (or somewhere that blackouts won't hit), and access NFL live streams.
Not sure which VPN is right for you? We've tested many different services and our pick for the best VPN overall is ExpressVPN. It offers superb speeds and excellent customer service.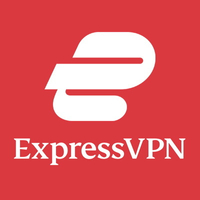 We think speed, security and simplicity make ExpressVPN second to none. During our tests, we saw fast connection times, and we're impressed by the service's ability to access more than 3,000 services spread out across 160 locations in 94 countries. There's a 30-day money-back guarantee if you're not satisfied.
Using a VPN is incredibly simple.
1. Install the VPN of your choice. As we've said, ExpressVPN is our favorite.
2. Choose the location you wish to connect to in the VPN app. For instance if you're in the U.S. and want to view a U.K. service, you'd select U.K. from the list.
3. Sit back and enjoy the action. Head to Sling, Fubo or another website and watch the game.
NFL live streams by country
NFL live streams in the US

Looking at the NFL 2023-24 schedule, you'll see that games air on a wide range of services and channels. Most of these are familiar sights, including ESPN, NFL Network and your local FOX, NBC and CBS affiliates. Just like last season, on Sundays, CBS and Fox will show games on Sunday afternoons. CBS will also simulcast NFL games on Paramount Plus, though you need a Paramount Plus with Showtime subscription to access games through your local CBS station on Paramount Plus.
Based on where you are located, one of these two networks will show two games and the other will only show one. Also, typically CBS shows AFC games and FOX shows NFC games, but there are exceptions to that rule.
Then in primetime, NBC will return for another season of Sunday Night Football, with Peacock also providing simulcast coverage. Then on Monday nights, ESPN will be bringing you Monday Night Football to round out the NFL week. Some Monday Night Football games will be shown on your local ABC affiliate either instead of ESPN, though this is rare. Similarly, some Monday Night Football games will be shown on ESPN Plus, though again, this is rare.
Speaking of Monday Night Football, due to the now concluded SAG-AFTRA strike, Disney has decided to show Monday Night Football on ESPN and ABC this season when there is only one Monday night game.
Here's where things really change though. This year, NBC gets the Week 1 Thursday Night Football game. Amazon Prime Video then will show the remaining slate of Thursday Night Football games in Weeks 2 through 17. Amazon Prime also is getting a new special Black Friday game as well. Previously, NFL Network had aired some of the Thursday Night Football games.
But the NFL Network is still going to be airing some games despite losing Thursday Night Football. This year, almost all the Sunday morning NFL International Series games will air on NFL Network.
However, the first one of these games comes in Week 4 when the Atlanta Falcons take on the Jacksonville Jaguars in London on October 1 and it's showing on ESPN Plus (yes, that is confusing). Week 5's International Series game between the Jaguars and the Buffalo Bills will be on NFL Network though, as will the remaining three international games.
NFL live streams in US via cable alternatives
If you've cut the cord and are looking to watch NFL live streams this season, you're in luck. While the Amazon Prime Video games will require using the Prime Video app, many of the other NFL live streams can be watched via one of our best cable TV alternatives.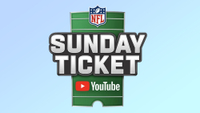 BLACK FRIDAY DEAL: Sunday Ticket starting at $89
Right now you can get NFL Sunday Ticket for the rest of the 2023-24 NFL season for just $89 if you have YouTube TV. That's less than $13 a month for all the out-of-market Sunday games for the remainder of the regular season. If you don't have YouTube TV, you can still get NFL Sunday Ticket for just $139. Either way, you can add NFL RedZone for just $20. Deal ends Nov. 27.
One option is YouTube TV. YouTube TV has ESPN and NFL Network, as well as local CBS, FOX, NBC and ABC affiliates, starting at just $64.99 a month for the first three months and then $72.99 a month after that.
And if you want just about every NFL game — even the out-of-market ones — you can even add an NFL Sunday Ticket subscription starting at $174 or get a 99-cent pass for seven days. Both YouTube TV and NFL Sunday Ticket are on sale for Black Friday though, so if you're interested there's never been a better time.
Or, if you don't care about NFL Sunday Ticket, consider Fubo. This cable TV alternative is great for cord-cutters who love all things sports, and Fubo has all the broadcast channels, plus ESPN and NFL Network. That's why it's one of the best streaming services.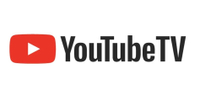 YouTube TV: The best streaming service for getting 2023 NFL live streams, YouTube TV has all of the right network channels and lets you add NFL Sunday Ticket at a discounted rate. And for a limited time, you can get it for just $64.99 a month for the first three months.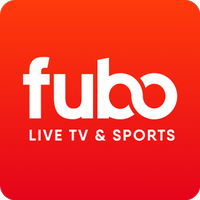 Fubo: One of the best streaming services with CBS, and the top pick for watching NFL live streams, Fubo has all of the right network channels and the two cable channels you don't want to go without. Who needs cable? Not Fubo subscribers. It's got a 7-day free trial so you don't need to pay upfront, and our FuboTV promo codes could help you save on a monthly plan.
NFL live streams in US via streaming services
Aside from these options, there are a couple of other ways to catch NFL live streams in the U.S. First, there's NFL Sunday Ticket, which gives you access to every out-of-market regular season Sunday afternoon (ET) game. If you want to learn more, check out our guide on how to get NFL Sunday Ticket online.
Then there is NFL Plus, the official streaming service from the NFL. This service gives you access to live local and primetime games in both the regular season and the postseason. The catch is you can only watch on your phone or tablet. NFL Plus starts at $6.99 a month and also offers a Premium tier with access to NFL RedZone on your TV.
Aside from these two NFL-centric options, some of our favorite streaming services also offer some NFL live streams.
Paramount Plus shows select CBS Sunday afternoon games through both an NFL on CBS channel and your local CBS channel, though you need a Paramount Plus with Showtime subscription to access games through your local CBS station on Paramount Plus. Similarly, Peacock offers all the Sunday Night Football games from NBC and ESPN Plus offers select Monday Night Football games from ESPN.
The only streaming service you need to subscribe to is Amazon Prime Video. Prime Video is the home to Thursday Night Football during Weeks 2 to 17 and is also showing a Black Friday game that is new to this season. Even if you pass on the other streaming service, you may not want to skip Prime Video if you need some weekday football.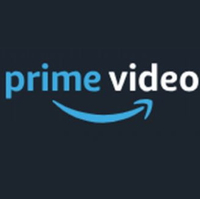 Prime Video is the home to every Thursday Night Football game this season except Week 1. And, you get access to a new, special Black Friday football game. On top of all this football, a Prime Video subscription gets you access to tons of TV shows and movies. Start your 30-day free trial today.
NFL live streams for free in US via TV antenna
With one of our best TV antenna picks you can watch select NFL live streams over the air for free. Or, you could make your own stream, with a service such as Channel Master or Tablo, connected to your antenna and a DVR box. This allows you to broadcast the stream — either live or recorded — to a set-top box, mobile device or computer just about anywhere in the world.
The cost varies depending on the HD antenna you get and the service you use, but the local channels themselves are free, and you wonꞌt have to jump through any NFL-sponsored hoops.
NFL live streams in the UK

Sky Sports is one of the official homes of NFL live streams in the U.K. The Sky Sports NFL channel and Sky Sports Main Event are the primary destinations for your viewing pleasure, though occasionally other channels get a game. It also gets all NFL playoff games.
Sky Sports NFL will pack a lot of content. Specifically, expect at least 5 live games per week and every Thursday, Sunday and Monday Night Football game. It's also getting NFL RedZone, and NFL Network programming, including Good Morning Football and Total Access.
To get access to Sky Sports NFL, you'll need to sign up for a Sky Stream subscription for £26 per month with an 18-month contract or £29 per month as a 31-day rolling subscription that can be canceled with a month's notice.
Another option for U.K. NFL fans is to opt for NFL Game Pass on DAZN. This gives you access to more than 200 regular and postseason games, Super Bowl coverage, NFL Network, NFL RedZone, the 2024 NFL Draft, and more. NFL Game Pass costs It costs £151 per year — payable in four installments of £37.75.
NFL live streams in Canada

In Canada, you can either watch games via streaming or via a television broadcast. Select games, including the Week 1 NFL Kickoff matchup between the Detroit Lions and the Kansas City Chiefs, are available through Bell Media networks TSN, CTV and RDS (French language).
But for streaming, you'll want DAZN to watch the NFL 2023-24 season. A monthly DAZN subscription costs $24.99 and includes regular season games and the Super Bowl in addition to other sports. If you want to save some money, you can save 50% with a $199.99 annual subscription. To get the most games possible, add NFL Game Pass to your existing DAZN subscription.
NFL games in Australia

Aussies will find NFL live streams in a couple of different locations. Kayo Sports or Foxtel will give you ESPN coverage of a few games a week. You'll also be able to watch selected NFL games for free on the 7 Network, which will broadcast games on TV on 7mate and stream them on 7Plus.
Alternatively, those living in Australia can also access NFL Game Pass service through DAZN. This offers the most comprehensive NFL streaming package available in Australia and is priced at AU$280 for the full season, or AU$29 a week.
NFL weekly schedule
2023 NFL live streams schedule
All games in Eastern Time.
Thursday, November 23
Friday, November 24
Sunday, November 26
New Orleans Saints vs Atlanta Falcons: New Orleans Saints 15 - Atlanta Falcons 24
Pittsburgh Steelers vs Cincinnati Bengals: Pittsburgh Steelers 16 - Cincinnati Bengals 10
Jacksonville Jaguars vs Houston Texans: Jacksonville Jaguars 24 - Houston Texans 21
Tampa Bay Buccaneers vs Indianapolis Colts: Tampa Bay Buccaneers 20 - Indianapolis Colts 27
New England Patriots vs New York Giants: New England Patriots 7 - New York Giants 10
Carolina Panthers vs Tennessee Titans: Carolina Panthers 10 - Tennessee Titans 17
Los Angeles Rams vs Arizona Cardinals: Los Angeles Rams 37 - Arizona Cardinals 14
Cleveland Browns vs Denver Broncos: Cleveland Browns 12 - Denver Broncos 29
Kansas City Chiefs vs Las Vegas Raiders: Kansas City Chiefs 31 - Las Vegas Raiders 17
Buffalo Bills vs Philadelphia Eagles: Buffalo Bills 34 - Philadelphia Eagles 37 (OT)
Sunday Night Football: Baltimore Ravens vs Los Angeles Chargers: Baltimore Ravens 20 - Los Angeles Chargers 10
Monday, November 27
Monday Night Football: Chicago Bears vs Minnesota Vikings @ 8:15 p.m. (ABC/ESPN)
Teams on bye: None