I did it last spring, and I'm doing it again. I just canceled Netflix, saving myself at least $20 per month for the foreseeable future. Why? Well, there's too much good TV, that's why.
As I've written for Tom's Guide in the past, it's time we all had a better understanding of the streaming services we're paying for and how much we actually benefit from those memberships. You might have a budget that can support many of the best streaming services, but what good is a service you're not actively using? Oh, and others are being driven to consider canceling as a tiny mistake in Netflix's password sharing crackdown led to even more confusion.
So, last night, I opened up Netflix, saw that my subscription renews on February 9, and hit cancel. Why? Well, I kept seeing how I was using every app but Netflix. And I already know I'm about to use Disney Plus more in the coming weeks. Not just because I want to watch Black Panther: Wakanda Forever on Disney Plus (which you can, as of today, February 1), but because I'm going to be rewatching some of Mandalorian season 2 and The Book of Boba Fett to get ready for Mandalorian season 3.
So, since I think others may be right to cancel Netflix with me, I've decided to explain my thought process. This way, others may start finding new ways to be frugal with their streaming budget.
Netflix's February doesn't do much for me
I often write a big, sweeping preview of what's coming on all the streaming services to help people figure out what services they don't need. This month, I found myself in the canceler's seat, as I was disappointed by Netflix's February 2023 lineup. And in the interest of fairness, I thought I'd break down all the offerings on Netflix, so you can see if you want to stay. Personally, I feel like if Netflix has at least something I'll need ASAP, I'll stay. Hopefully, though, there would be a couple of interesting and promising titles. Oh, and to cover the last big title added in January, Netflix's Pamela Anderson documentary is 100% on Rotten Tomatoes. I might watch that in my last remaining days on Netflix.
Let's start with the licensed movies added this month. I may have loved Bad Boys II, Call Me by Your Name and It: Chapter 1 (2017), bur none of those feel like a must-see right now. Neither does the returning original Lord of the Rings trilogy. All those movies come back on Feb. 1.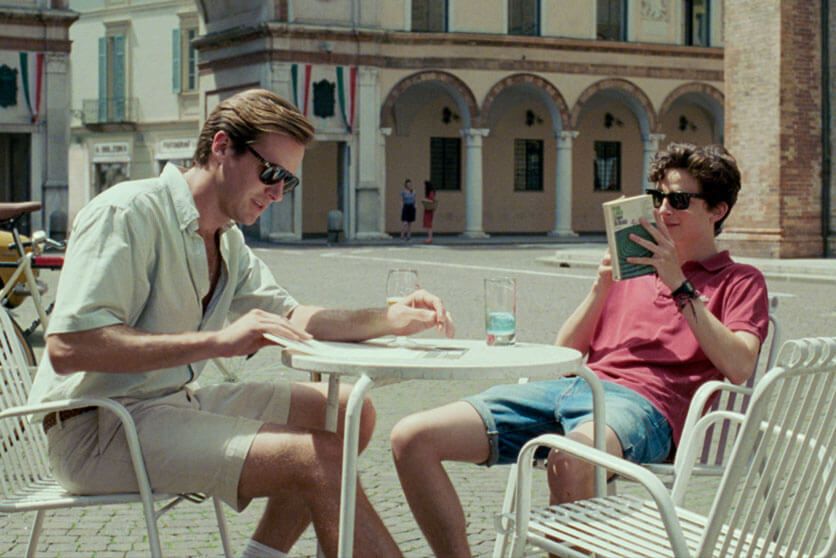 That same day, you get season 6 of The Great British Baking Show: The Professionals and a documentary about a dog with a trust fund called Gunther's Millions. Again, I'm just shrugging. Your mileage, as I often say, will vary.
Through the first week of February, there's not much that sparks interest, though I could see some wanting to watch the YA adventure movie True Spirit (Feb. 3) one of the biggest new streaming movies of the week, which co-stars Anna Paquin as the mother of Jessica Watson, the first 16-year-old to travel around the world on their own, unassisted. Lyle, Lyle, Crocodile (Feb. 4) arrives on Saturday.
Next week's Netflix highlights include documentary Bill Russel: Legend (Feb. 8), which features an interview with the NBA legend recorded prior to his passing. The biggest release of Netflix's February 2022, You Season 4 Part 1 (Feb. 9) drops that next day, and finds Joe in London falling back into bad old habits as he tries to start anew.
That same day, Netflix drops the intergalactic animated series My Dad the Bounty Hunter (Feb. 9), starring the voices of Priah Ferguson, Laz Alonso, Yvette Nicole Brown, Kari Wahlgren and Jim Rash. For a slightly older crowd, Netflix Original Film Dear David (Feb. 9) from Indonesia film is all about a straight-A student whose erotic diary entry about her crush gets leaked to the whole school.
Then, high-voltage star power hits the Netflix Original Movie scene with Your Place or Mine (Feb. 10), a rom com where old friends Debbie (Reese Witherspoon) and Peter (Ashton Kutcher) share a romantic spark that they may finally pursue.
Netflix also gets its reality TV on with Love is Blind: After the Altar Season 3 (Feb. 10), and does a dating show mashup with Perfect Match (Feb. 14), featuring cast members from shows such as The Circle, Love Is Blind and Too Hot to Handle.
Australian comic Jim Jefferies' High n' Dry (Feb. 14) special looks to entertain, while Netflix's latest true crime docuseries Murdaugh Murders: A Southern Scandal (Feb. 22) looks to shock.
Oh, and the teen drama crowd will be sated with the adventures in Poguelandia, when Outer Banks season 3 (Feb. 23) arrives. Our heroes, who call themselves The Pogues (no, not the Irish band) are now trying to love their life in their new home, but the world's more dangerous folks won't let them get a chance.
Kids and kidults alike may love Pokémon Ultimate Journeys: The Series: Part 2 (Feb. 24), but we can't tell if this is the part of the story where Ask Ketchum finally becomes the world's top Pokémon trainer, as has been reported. Either way, I'm not interested.
Fans of supernatural family films may love We Have a Ghost (Feb. 24), which stars David Harbour. And while I liked Stranger Things and other Harbour projects, I don't feel like I need to see that ASAP.
Oh, and there's one other notable title coming to Netflix, one that I have some interest in. But it can wait. I'll explain below.
I'm dropping Netflix because of HBO Max, Peacock and Apple TV Plus
After I saw that underwhelming list, I then realized that I had much less interest in Netflix than I had in "the field," so to say. HBO Max — which I pay $16 per month for and which we've already declared the best streaming service — currently holds two trophies: "best new TV show of 2023" and "best episode of TV in 2023," all thanks to The Last of Us.
If you haven't started The Last of Us yet, and think you could stand a series with some zombies — especially if I tell you "it's like The Walking Dead, but good" — I implore you to start now. The Last of Us episode 3 is the aforementioned top episode, and it blew my mind. That's my weekly-required Sunday night show from here until it concludes in March, even though I'm seeing screeners first, I'm rewatching the show when it airs to enjoy with friends online.
Then, we have to talk about Peacock ($5 per month). Yes, for the first time in a while, Peacock has become the talk of the town, thanks to Poker Face. This new modern noir mystery-of-the-week series is from two of Netflix's favorites, Natasha Lyonne (Russian Doll is one of the best Netflix shows) and Rian Johnson (Glass Onion is one of the best Netflix movies). . The series draws inspiration from Columbo as it follows casino worker Charlie Cale (Lyonne), who can tell when someone's lying.
The first episode features Adrian Brody and Benjamin Bratt, and the special guest stars keep coming with each episode. It's a delightful piece of comfort TV.
Peacock has some good to great shows — we've enjoyed Girls5Eva, which is leaving for Netflix, but it's also got We Are Lady Parts and the Saved by the Bell revival. Its recent movie additions — Tár, She Said and Sick — are all worth a watch too.
I don't know if Peacock is a service you'd stay subscribed to all year, unless you're a WWE watcher like I am, but it's definitely earned time from me lately. That includes the bonkers reality/drama series Paul T. Goldman.
Thirdly, we need to talk about Apple TV Plus' Shrinking. This new series starring Jason Segel (Freaks and Geeks, Forgetting Sarah Marshall) and executive produced by Segel along with Ted Lasso's Bill Lawrence and Brett Goldstein, surprised me by how much I liked its first two episodes.
In it, Segel plays Jimmy, a therapist who is grieving the loss of his wife, something that has hurt his abilities as a father and friend. And, then, well, he has enough of it. And by "it," I mean playing nice and by the rules. He starts giving his patients advice that's practically against the rules, and it makes for compelling TV. Oh, and his boss is played by Harrison Ford.
It's one of the better recent shows to hit Apple TV Plus (oh, and Apple TV's MLS Season Pass just launched, with a discount for Apple TV Plus subscribers).
Outlook: I know what I'll (probably) come back to Netflix for
I left off one show in Netflix's February 2023 lineup for a reason. Racing docuseries Formula 1: Drive to Survive season 5 (Feb. 24) could be fantastic. The season's over-arching story of Max Verstappen's unstoppability could be great, with other stars venting about the domination.
The big questions surrounding DTS season 5 regard Verstappen's drama within his Red Bull team. At the end of the Brazilian Grand Prix this past November, Max refused to let his teammate Sergio Perez pass, which would have been best for the team with regard to points.
Max's on-mic remarks, though, showed a selfishness and hinted at a grudge that's let fans draw conspiracy theories of their own. But since DTS has a weird history of not exactly giving fans everything they ask for, I'm ready to wait and see. Best case scenario, I'll learn I can wait until March 9 or later (so I'll have waited a month since my renewal would have happened).
I might not wind up saving money, only delaying the inevitable. I'm willing to find out once I hear people talk about DTS' latest season. Because, for now, HBO Max, Peacock and Apple TV Plus have my streaming time already allotted and secured. Why would I pay for Netflix with all these other shows that are filling up my time?
Read next: More on why I love Peacock's Poker Face and Apple TV Plus' Shrinking