You can finally watch Tár online without shelling out for a rental or purchase. And if you're preparing for the Oscars, we bet you will.
Tár streaming date and more
• Streaming Date: Today (Friday, Jan. 27)
• Watch in the U.S.: Peacock
• Rent or buy in the U.S. or Canada: Prime Video
• Watch anywhere — try ExpressVPN 100% risk free
Tár, a 2023 Oscar-nominee for Best Picture, stars Cate Blanchett (herself nominated for Best Actress, Leading) as classical musician Lydia Tár. Everything seems to be going right, as the lauded conductor is set to debut a book about herself titled Tár on Tár and debut a much-hyped live performance of Mahler's Fifth Symphony.
Except that behind closed doors, some are itching to betray Tár, and already cattily mock her without her knowledge. And in the classroom, Tár gets into animated and biting debates with students. But once a whisper campaign turns into a series of shouts and accusations, the entire empire that Lydia Tár has carefully composed is threatened to collapse.
Blanchett is a front-runner in the Oscar race this year, and Tár is also nominated for Academy Awards in the categories of cinematography, directing, film editing and original screenplay.
As noted above, Tár is now on the Peacock streaming service, having released today (Friday, Jan. 27).
In terms of other Oscar nominees to stream, you can watch The Banshees of Inisherin or watch Top Gun: Maverick without renting either. You'll make use of a digital rental or purchase to watch Everything Everywhere All at Once at home.
How to watch Tár from anywhere on Earth
While Peacock is available all across the U.S. as well as other regions, Tár's international streaming availability is TBA. So, if you're out of the country on a trip, you might want to check out a VPN if you can't watch with the service you normally use.
The best VPN is ExpressVPN. It meets the VPN needs of the vast majority of users, offering outstanding compatibility with most devices and impressive connection speeds.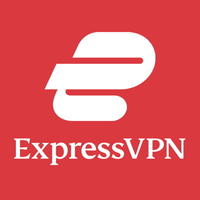 ExpressVPN can access more than 3,000 servers spread out across 160 locations in 94 countries. The service performed reliably in our testing, and we found customer service responsive.
How to watch Tár online in the U.S.

While Tár has been available to buy or rent digitally on Amazon for $6 to $20, its Peacock debut marks its lowest price of $5 — and you get a whole month of Peacock's shows (such as the new series Poker Face). Peacock is available on most of the best streaming devices.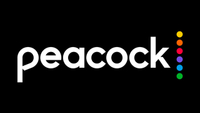 In addition to the Tár, Peacock also has huge library of licensed content drawn from various brands. That includes shows like 30 Rock, The Voice, Battlestar Galactica, Law & Order: SVU and This Is Us.
How to watch Tár online in Canada
Tár is available via Prime Video in Canada, where it costs $6.99 CAD to rent or $24.99 CAD to purchase.
Can you watch Tár in the U.K. and Australia?
At the moment? It seems like Tár is not available to stream in either Australia or the U.K..
If you're overseas and can't watch Tár on the service you use normally because of geofencing, we recommend a VPN such as ExpressVPN.