HBO Max is there for you — with every episode of Friends, Big Bang Theory, Game of Thrones, The Sopranos and more. Except it just got a little pricier for those who want an ad-free experience.
The WarnerMedia streaming service arrived in May 2020, adding another option to the the increasingly crowded streaming service landscape with a huge library, including every HBO series ever made. That's a big plus, as we noted in our HBO Max review.
And the decision to release all of Warner Bros. 2021 movie slate on HBO Max, at the same time as they open in theaters, vaulted HBO Max (which you may notice is getting better, thanks to the new HBO Max apps) to the top of our list of the best streaming services.
Now, in 2023, well, HBO Max has been losing content left and right. In the good news, though, you can watch U.S. Women's Soccer National Team live streams online on HBO Max.
They are part of a vast library of 10,000 hours of programming from the Warner Bros. and HBO archives, including access to prestige series like The Wire and Succession. We're keeping track of the best HBO Max shows and movies to watch to help you manage it all.
Here's everything you can expect from HBO Max if you're still debating signing up.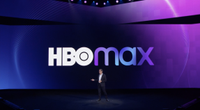 (opens in new tab)
HBO Max (opens in new tab) is our favorite streaming service thanks to the vast library that includes all of HBO's prestige series, like Game of Thrones, The Sopranos and Veep. Plus, the service has its own originals like American Pickle and The Flight Attendant. HBO Max costs $16 per month, and just $10 for the ad-supported tier.
HBO Max price and ad-supported tier
After a January 2023 announcement that delivered an HBO Max price hike, ad-free HBO Max now costs $15.99 per month, a little more than the standard Netflix package (more details in our HBO Max vs Netflix face off).
That said, that price much more expensive than Disney Plus and Apple TV Plus. And getting an HBO Max free trial will make you jump through some (Hulu) hoops, so it's difficult to check it out without paying up.
HBO Max also offers an ad-supported tier, at $9.99 per month. WarnerMedia claims it will have the lightest load of ads, but it won't include the big Warner Pictures movies we'll list below.
But with everything HBO Max offers, $16 per month might not be too much to ask. Will people subscribe solely to get their Friends fix? Maybe not. But with exclusive content and Warner Bros. movies combined with all of the prestige series that make HBO great, HBO Max could woo subscribers away from Netflix.
Again, HBO Max is pretty pricey compared to its rivals. Hulu plans start at $6 a month. Even a $139-a-year Amazon Prime membership breaks down to $11.50 a month, and you get benefits like free shipping and access to special Amazon deals on top of access to Prime Video and its slate of TV shows and movies.
HBO Max European release
Existing HBO customers in Sweden, Denmark, Norway, Finland, Spain and Andorra gained HBO Max on October 26. It also became available to new customers in that region.
In another region? Here's how to watch HBO Max from anywhere.
HBO Max devices
At launch, the HBO Max app was not available on every platform, causing major confusion and consternation. In fact, WarnerMedia and Roku didn't come to terms until December 2020, right before the premiere of Wonder Woman 1984.
But now, HBO Max is available on all of the best streaming devices, and then some. Here's the list of supported streaming devices:
iPhone, iPad, iPod Touch
Apple TV HD and Apple TV 4K
Android phones
Android TV
Chromecast
Fire TV
Roku
Playstation 4
Xbox One
Samsung TVs (2016 models and later)
If you have trouble with your account or the app, here's how to contact HBO Max customer service
HBO Max vs. HBO GO
When HBO Max first launched in May 2020, everyone was confused about HBO Max vs HBO Go. That confusion prompted HBO to clarify, then streamline its lineup.
Here's how they stacked up at the time.
HBO Max: The standalone streaming service featuring content from HBO and WarnerMedia and accessed via website or app. It costs $14.99 per month.
HBO GO: An on-demand streaming service for people who subscribed to HBO through their cable or satellite package. It was folded into HBO MZax.
HBO NOW: A standalone streaming service for people who want HBO but don't have cable or satellite. It currently costs $14.99 per month, the same as HBO Max. These customers will get HBO Max for free. HBO Now is currently referred to as HBO.
HBO Max free offers, discounts and deals
Many current HBO subscribers get HBO Max for free. People who subscribe to HBO through Comcast, Charter or an AT&T package (DirecTV, IPTV, AT&T TV) automatically receive HBO Max. Anyone who subscribes to HBO as a Hulu add-on also gets HBO Max for free.
HBO Max also announced other new partners, so their customers who subscribe to HBO will get HBO Max for free, too. They include Altice (Optimum, Suddenlink), Verizon (Fios), Cox Communications, NCTC (RCN, Atlantic Broadband, WOW), Playstation 4 and XBox.
One thing HBO Max is doing to entice new customers is pushing discounts and deals for its launch. The streaming service will be included with select AT&T Unlimited Elite smartphone plans.
HBO Max shows
Well, obviously, HBO Max content starts with HBO's shows and movies. It's right there in the name. That includes popular titles like Game of Thrones, Westworld, The Sopranos, Sex and the City, Barry, Veep, etc. We're more than excited to watch Succession season 3 episode 6, so check out our preview there.
As for the upcoming Game of Thrones Prequel: House of The Dragon? That's going to be on regular HBO, but HBO Max users will get it, too. Plus expect TV shows from the libraries of CNN, TNT, TBS, truTV, Cartoon Network, Adult Swim, Looney Tunes.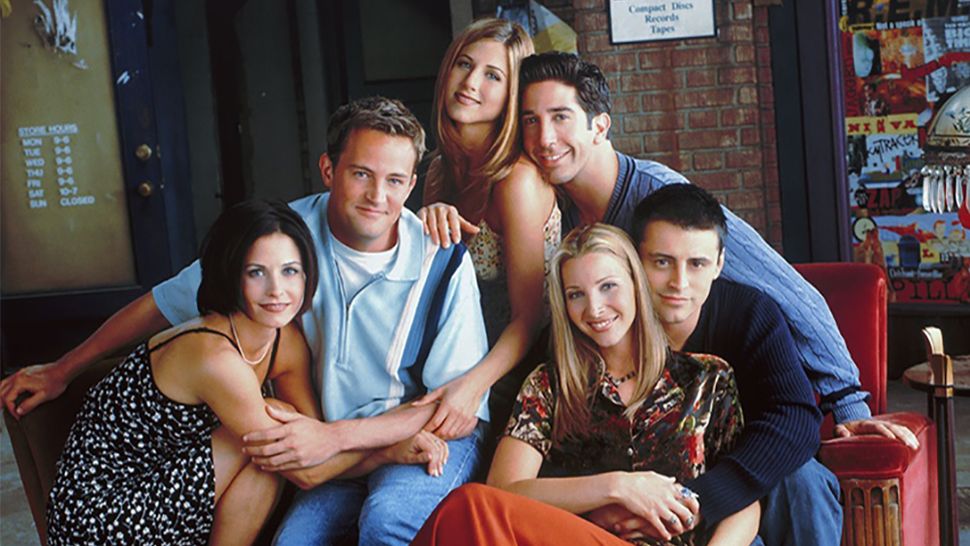 One of the marquee HBO Max shows is Friends. All 236 episodes of the long-running TV series is streaming on HBO Max. Classic and recent shows like The Fresh Prince of Bel Air and Pretty Little Liars live there, too.
South Park's existing library of 23 seasons will be on HBO Max, and the next three seasons will land on the service exclusively after airing on Cartoon Network.
HBO Max will also house content from Crunchyroll, the popular anime producer. On launch day, the service will stream 17 titles including Fullmetal Alchemist: Brotherhood, Re:ZERO -Starting Life in Another World - (Director's Cut), and Keep Your Hands off Eizouken alongside the Crunchyroll Original series In/Spectre.
HBO Max movies
HBO Max's library includes 10,000 hours of movies and TV series from Warner Bros.' 100-year content collection, New Line, library titles from DC, classic films curated in partnership with TCM and more.
Last year, the biggest titles on the service were the new films produced by Warner Bros. The studio announced in December 2020 that it would release all of its 2021 movies on HBO Max on the same day as their theatrical release — just like it did for Wonder Woman 1984. This move was made in light of the ongoing coronavirus pandemic, which shut down theaters in many parts of the U.S.
The 2021 movies included Godzilla vs Kong, the Suicide Squad reboot, Space Jam: A New Legacy, Dune and The Matrix 4.
Warner Bros. will no longer be using the day-and-date strategy for their 2022 films. But the silver lining is that the window between theatrical release and streaming debut is shrinking. Many movies will be available on HBO Max as soon as 45 days after it opens in theaters.
HBO Max also houses licensed films, such as the wonderful Studio Ghibli library — featuring huge titles such as Howl's Moving Castle, Kiki's Delivery Service, My Neighbor Totoro, Princess Mononoke and Spirited Away.
HBO Max originals
Much like its competitors Netflix, Amazon and Disney Plus, HBO Max offers original programming in the form of movies, shows and documentaries. Already, Max Originals have earned critical acclaim, accolades and awards recognition. Some of the more high-profile titles are The Flight Attendant, Hacks, the Gossip Girl reboot, the Sex and the City sequel And Just Like That and Station Eleven.
Upcoming Max Originals and projects in development include Peacemaker, Pretty Little Liars: Original Sin, Green Lantern, Dune: The Sisterhood and Justice League Dark.