Max is, just like its Friends, here for you, now that HBO Max has rebooted with a shorter name and more content. Having trouble watching? We've found how to fix the big Max day 1 bugs
The new version of HBO Max came to be after the Warner Bros. Discovery merger of 2022. The new powers that be believe in one big streaming service, likely to rival Netflix.
It follows HBO Max, which arrived in May 2020, adding another option to the the increasingly crowded streaming service landscape with a huge library, including every HBO series ever made. That's a big plus, as we noted in our HBO Max review. But that "every HBO series" note doesn't match up anymore, since shows such as Westworld got moved to free streaming services. Still, we believe that Max is at the top of the best streaming services.
Now, in 2023, well, HBO Max has been losing content left and right. In the good news, though, you can watch U.S. Women's Soccer National Team live streams online on Max.
They are part of a vast library of 35,000 hours of content (twice as much as HBO Max had) of programming from the Warner Bros. and HBO archives, including access to prestige series like The Wire and Succession. We're keeping track of the best Max shows and movies to watch to help you manage it all.
Here's everything you can expect from Max if you're still debating signing up.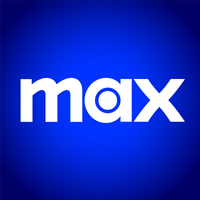 Max is the best streaming service, including all of HBO's prestige series, like Game of Thrones, The Sopranos and The Wire — plus unscripted content from Discovery. Max starts at $10 per month.
Max price and ad-supported tier
After a January 2023 announcement that delivered an HBO Max price hike, ad-free Max now costs $15.99 per month, a little more than the standard Netflix package (more details in our HBO Max vs Netflix face off). A new $19.99 per month Ultimate tier adds 4K and Atmos.
That said, that price much more expensive than Disney Plus and Apple TV Plus. And getting an Max free trial will make you jump through some (Hulu) hoops, so it's difficult to check it out without paying up.
Max also offers an ad-supported tier, at $9.99 per month. WarnerMedia claims it will have the lightest load of ads, but it won't include the big Warner Pictures movies we'll list below.
Max European release
Existing HBO customers in Sweden, Denmark, Norway, Finland, Spain and Andorra gained HBO Max a while ago.
Europe and Asia will get Max in 2024.
In another region? Here's how to watch Max from anywhere.
Max devices
At launch, the HBO Max app was not available on every platform, causing major confusion and consternation. In fact, WarnerMedia and Roku didn't come to terms until December 2020, right before the premiere of Wonder Woman 1984.
But now, Max is available on all of the best streaming devices, and then some. Here's the list of supported streaming devices:
iPhone, iPad, iPod Touch
Apple TV HD and Apple TV 4K
Android phones
Android TV
Chromecast
Fire TV
Roku
Playstation 4
Xbox One
Samsung TVs (2016 models and later)
If you have trouble with your account or the app, here's how to contact HBO Max customer service
HBO Max vs. Max
Swipe to scroll horizontally
| Header Cell - Column 0 | HBO Max | Max |
| --- | --- | --- |
| Monthly starting price | $9.99 | $9.99 |
| Monthly ad-free tier price | $15.99 | $15.99 |
| Monthly Ultimate Ad-Free tier price | n/a | $19.99 |
| Content | HBO, HBO Max Originals, movies, DC, Adult Swim, Sesame Workshop, Studio Ghibli films, TCM | Everything HBO Max had, plus Discovery content |
| Streaming quality | Up to 4K | Full HD at $9.99 and $15.99 | 4K at $19.99 |
| Dolby Vision and Atmos | Select content | Select content, and only with Ultimate Ad-Free |
| Simultaneous streams | 3 | 2 (4 with Ultimate Ad-Free) |
| Downloads | 30 (ad-free HBO Max) | 30 (ad-free Max), 100 (Ultimate Ad-Free) |
You can't choose between HBO Max and Max, as you could have for HBO Max vs HBO Go. But if you're curious about the changes inherent in HBO Max vs. Max, the above table should help you out.
Max adds a $19.99 per month 'Ultimate' tier, but that silos-out 4K and Dolby Atmos/Vision. And there are also changes to simultaneous streams, with those paying $15.99 getting one fewer.
Of course, you get much more content on Max, with the influx of Discovery Plus' most popular content. More 4K content is coming over as well, including enhanced versions of Succession, Chernobyl and Watchmen.
Max free offers, discounts and deals
Some current HBO subscribers may get Max for free, such as those with cricket.
Max free trials are harder to come by.
Max shows
Well, obviously, Max content starts with HBO's shows and movies. That includes popular titles like Game of Thrones, The Sopranos, Sex and the City, Barry, Veep, etc.
The Last of Us season 2 and House of the Dragon season 2 are both going to be on Max, as will the Harry Potter TV show that lasts a decade. Plus expect TV shows from the libraries of CNN, TNT, TBS, truTV, Cartoon Network, Adult Swim, Looney Tunes.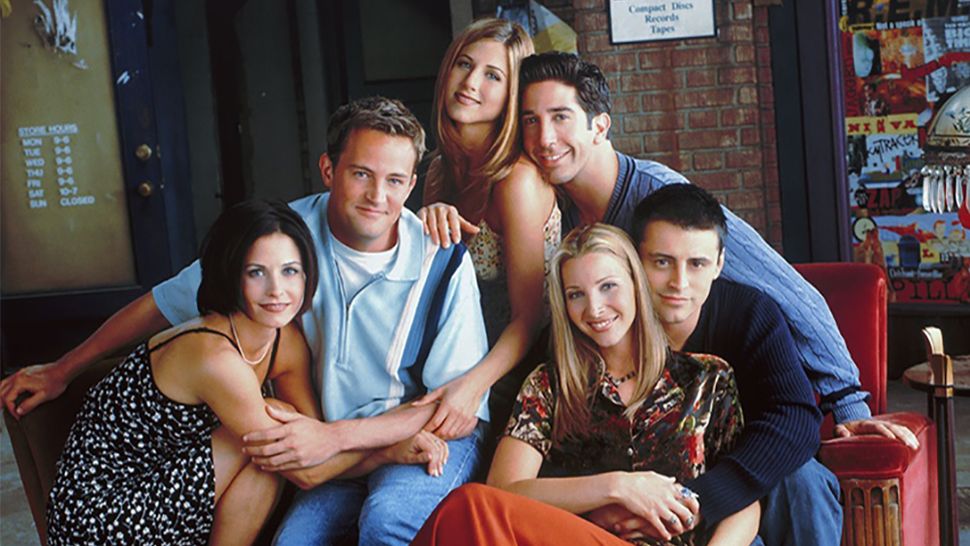 One of the marquee Max shows is Friends. All 236 episodes of the long-running TV series is streaming on Max. Classic and recent shows like The Fresh Prince of Bel Air and Pretty Little Liars live there, too.
South Park's existing library is on Max, and the next three seasons will land on the service exclusively after airing on Cartoon Network.
You'll also get TV shows from the Food Network, Discovery, HGTV and Magnolia Network.
Max movies
Max's library includes 35,000 hours of content movies and TV series from Warner Bros.' 100-year content collection, New Line, library titles from DC, classic films curated in partnership with TCM and more.
In 2021, the biggest titles on the service were the new films produced by Warner Bros. The studio announced in December 2020 that it would release all of its 2021 movies on HBO Max on the same day as their theatrical release — just like it did for Wonder Woman 1984. Warner Bros. stopped doing this in 2022.
Big upcoming films include Barbie, The Flash and Dune Part Two.
Max also houses licensed films, such as the wonderful Studio Ghibli library — featuring huge titles such as Howl's Moving Castle, Kiki's Delivery Service, My Neighbor Totoro, Princess Mononoke and Spirited Away.
Max originals
Much like its competitors Netflix, Amazon and Disney Plus, Max offers original programming in the form of movies, shows and documentaries. Big returning shows include And Just Like That season 2 and Peacemaker season 2, while returning HBO shows include The White Lotus.
Aside from the Harry Potter show previously mentioned, the other big IP project is Game of Thrones' second prequel: A Knight of the Seven Kingdoms: The Hedge Knight. It takes place 100 years before GoT, and is about about Duncan the Tall and his squire Egg. Ryan Condal is on board, and George R.R. Martin has an executive producer title.
Conan O'Brien and Robert Downey Jr. will star in other Max shows.