It's time to watch the USWNT live streams on HBO Max! Yes, the U.S. Women's Soccer National Team live streams have given HBO Max (the best streaming service) a little something extra. And the Spanish-language version on Telemundo will be on Peacock.
The action continues today (Friday, January 20), from the Eden Park in Auckland. If it's anything like Tuesday's action, when USA won 4-0, the USWNT will have it easy.
Unfortunately, forwards Megan Rapinoe (ankle) and Sophia Smith (foot) are reportedly not making the trip over. The team is getting some recovered talent, though, as defender Emily Sonnett and forward Lynn Williams are both coming back.
These fixtures are the USWNT's first games ever in New Zealand, which should serve as an important preview for the team. All three of their World Cup group Stage matches will be played in New Zeland.
In total, HBO Max will stream more than 20 United States National Soccer Team matches each year, though that's comprised of both men's and women's team games.
How to watch USWNT live streams in the U.S.

The USWNT's new streaming home is HBO Max. Select games will be broadcast on TNT, which is available on some of the best cable TV alternatives, such as Sling TV.
HBO Max starts at $9.99 per month, while TNT is a part of Sling's $40 per month Orange and Blue tiers.
As noted above, Peacock will offer Spanish-language streams via Telemundo. Those games can also be seen on Universo, which is a part of the $5 to $10 Sling Latino package, which costs $5 when added onto Sling Blue (or Sling Orange & Blue), and costs $10 on its own.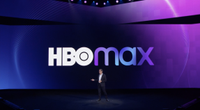 HBO Max offers an exceptional library, including all of HBO's prestige series, like Game of Thrones, Succession, The Sopranos and The Wire. Plus, the service has its own originals like Hacks and The Flight Attendant. HBO Max costs $16 per month (or $10 for the ad-supported tier).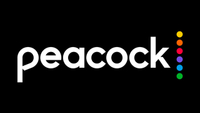 In addition to the Spanish-language USWNT live streams, Peacock also has huge library of licensed content drawn from various brands. That includes shows like 30 Rock, The Voice, Battlestar Galactica, Law & Order: SVU and This Is Us.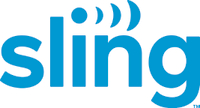 If you don't need all of the USWNT games, Sling TV provides a middle ground. The $55 per month Sling Orange + Blue package has TNT, FOX and ESPN.
How to watch New Zealand vs USA online: Schedule and more
The January 17th fixture of New Zealand vs USA airs at 10 p.m. ET / 7 p.m. PT on HBO Max.
Pre-game coverage begins at 9:30 p.m. ET / 6:30 p.m. PT, and there will be a post-game show as well.
Can you watch USWNT live streams around the world?
This is the tricky part. From what we're seeing, Sky Sport 7 beIN Sports is the main way to watch USWNT games in other countries. Exceptions, of course, will happen. Optus Sports in Australia, for example, will have some games.
But we're not seeing regular options in the UK or Canada. Your best bet when traveling abroad will likely be using one of the best VPNs.
USWNT 2023 schedule and results
The following games have been announced for the USWNT 2023 play.
All times below are in Eastern.
New Zealand 0 - USA 4
New Zealand vs USA on Jan. 20 @ 10 p.m. (International Friendly)
USA vs Canada on Feb. 16 @ 7 p.m. (SheBelieves Cup 2023)
USA vs Japan on Feb. 19 @ 3:30 p.m. (SheBelieves Cup 2023)
USA vs Brazil on Feb. 23 @ 7 p.m. (SheBelieves Cup 2023)
USA vs Vietnam on July 21 @ 9 p.m. (2023 FIFA Women's World Cup — group stage)
USA vs Netherlands on July 26 @ 9 p.m. (2023 FIFA Women's World Cup — group stage)
USA vs TBD on August 1 @ 3 a.m. (2023 FIFA Women's World Cup — group stage)