Today (May 23), HBO Max became Max, joining other famous mononyms such as Madonna, Prince and Adele. But this isn't just a name change, as we've found when diving deep into the details the HBO Max vs. Max divide.
The macro story is that Max is be a bigger service than HBO Max, which already is the best streaming service around. The product of a sort of HBO Max and Discovery Plus merger, Max is designed to be "an enhanced streaming service." Discovery Plus will still be a thing on its own.
So, while HBO Max had HBO Originals, Max Originals, Warner Bros. films, DC Universe movies and shows such as Peacemaker and The Batman and Harry Potter movies — Max will have more. How much more? Well, Max will also offer content from HGTV, Food Network, Discovery Channel, ID, TLC and much more.
The fine print, though, shows Max taking little bits (that may be substantial to you) and putting them on a pricier shelf. Here's everything we know about the HBO Max vs. Max differences.
HBO Max vs Max at a glance
Swipe to scroll horizontally
| Header Cell - Column 0 | HBO Max | Max |
| --- | --- | --- |
| Monthly starting price | $9.99 | $9.99 |
| Monthly ad-free tier price | $15.99 | $15.99 |
| Monthly Ultimate Ad-Free tier price | n/a | $19.99 |
| Content | HBO, HBO Max Originals, movies, DC, Adult Swim, Sesame Workshop, Studio Ghibli films, TCM | Everything HBO Max had, plus Discovery content |
| Streaming quality | Up to 4K | Full HD at $9.99 and $15.99 | 4K at $19.99 |
| Dolby Vision and Atmos | Select content | Select content, and only with Ultimate Ad-Free |
| Simultaneous streams | 3 | 2 (4 with Ultimate Ad-Free) |
| Downloads | 30 (ad-free HBO Max) | 30 (ad-free Max), 100 (Ultimate Ad-Free) |
| Available | Now until May 23 | Starting May 23 |
Oh, and one other thing: Max boasts a library of 35,000 hours of content, which it says is more than twice as much as what HBO Max offered.
HBO Max vs Max: Slight interface tweaks — that they've shown us
Max should look incredibly familiar to HBO Max subscribers, at least with its home screen design. Check them both out in the slideshow gallery below. This similarity is one of the 7 biggest things to know about Max.
Playing "spot the differences," you'll see that the main navigation has moved from the top left to the top center, and that HBO is now a major section of the Max app, next to Series, Movies and New & Notable. One odd thing we notice, though, is the lack of a Play button in the Max home screen.
HBO Max vs Max: Pricing
The good news is that Max will have the same starting pricing tiers as HBO Max. The With Ads tier costs $9.99 per month or $99.99 per year (17% off), and the Ad-Free tier is $15.99 per month or $149.99 per year (a 22% discount).
The most obvious thing that's new about Max pricing is that there's a new $19.99 per month Ultimate Ad-Free tier, which is also sold at $199.99 per year (17% in savings).
The interesting thing here is that the Ultimate Ad-Free tier will be taking some features currently available to HBO Max subscribers who pay for the $15.99 per month plan. We'll explain those below, but note that Max's FAQ page states "Current HBO Max subscribers will keep their existing HBO Max plan features for at least 6 months after Max launches."
HBO Max vs Max: Content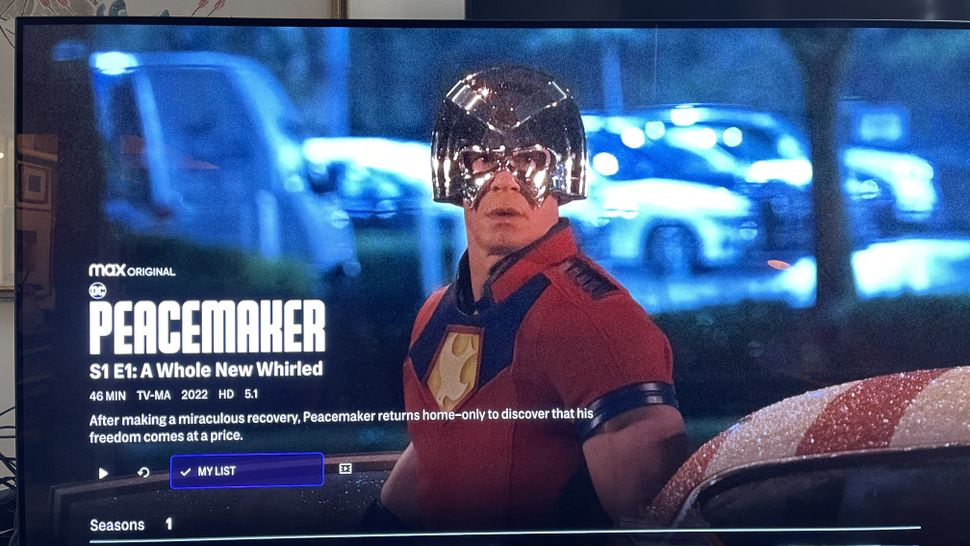 This is both the biggest and most obvious change — but it comes with a small caveat it feels like we need to lead with.
Yes, HBO Max is being renamed Max, but the HBO content is not getting removed. Think about what "HBO" means to you. And think about a service that would have an incredibly-wide range of content.
HBO doesn't really fit alongside children's TV or unscripted docuseries such as Dr. Pimple Popper, right? So, think of the name Max as signifying an even-bigger tent. One that's more welcoming to people who don't want The Sopranos (who are still there, but mind your own business — this family keeps things private).
So, what does that mean for you? Well, think about all the best shows on HBO Max — from Abbott Elementary to Succession, and from Chernobyl to Station Eleven. It'll have all of those, as well as unscripted content from Discovery Plus (which will still be around), such as Deadliest Catch, 90 Day Fiancé and Magnolia Network programs such as Fixer Upper. And you'll need Max to watch Euphoria season 3 and The Last of Us season 2.
WBD's Max presentation didn't declare that all of Discovery Plus was coming, so don't expect that. Other newly announced shows include Barbie Dreamhouse Challenge — which will "premiere on HGTV and stream on Max this summer" (which sounds like the former gets it first).
And when it comes to the best movies on Max? Well, again, expect more than just the best movies on HBO Max right now. So, alongside the Bond movies Edge of Tomorrow, All the Beauty and the Bloodshed and Dune, you'll soon get the Barbie movie, Blue Beetle and Dune Part Two.
Two other big future Max Originals have been revealed, but let's take a moment to talk about how the term Max Originals still exists to create a different level of programming, next to say, an HBO series such as Succession. The only thing we need to know about a "Max Original" will probably be the fact that it means the series debuts overnight, and not at a primetime time-slot.
HBO Max vs Max: 4K, streaming quality and special features
So, here's the one downside about HBO Max: you're gonna have to pay more for certain features.
Now, you'll need to spend $19.99 per month for 4K UHD streaming in the Ultimate Ad-Free Tier. Max also locks Dolby Vision (a popular and branded-version of high dynamic range content, for better contrast, punchier color and darker black tones) and Dolby Atmos (immersive audio) behind this 'Ultimate' Tier.
If that sounds familiar, it's because Netflix puts 4K, Dolby Vision and Dolby Atmos in its $20 Premium Tier. Previously, HBO Max offered 4K UHD streaming quality, though it was never quite consistently available on all content.
The good news, though, is that WBD is finally going to take 4K seriously with Max. At launch, Max includes "nearly" 8x more films and episodes of 4K UHD content than HBO Max did. So, in addition to Game of Thrones, The Last of Us, Harry Potter movies, The Lord of the Rings trilogy, The Dark Knight trilogy and the Matrix films, you'll also see new 4K versions of existing HBO favorites.
Succession and The White Lotus are among them — but season 4 of Succession won't be in 4K until June 30.
Ad-free accounts still get to download up to 30 pieces of content, but that cap goes up to 100 if you pay for Ultimate. Bad news comes for simultaneous streams, as HBO Max's limit of three per account goes down to two — except for Ultimate users who have four.
HBO Max vs Max outlook
Unfortunately, HBO Max subscribers don't have the luxury that Discovery Plus subscribers do. Today, most of us will saw HBO Max update — like a caterpillar becomes a butterfly — into Max. Some will be told they need to download the Max app instead. Either way, there's no real choice to stay with Max.
Instead, you have one big choice with four options: Ultimate, Ad-Free, ad-supported or cancel. If you had to ask me, personally? I know I'm going with either Ad-Free or Ultimate. It's just a matter of how much 4K content Max can deliver, something we can't wait to find out.
More from Tom's Guide