Xfinity Mobile Promo Codes for December 2023
Add one of these 13 tried & tested Xfinity Mobile promo codes to your next order to save on monthly wireless bills & new handsets from the Comscast carrier.
---
FAQs
How much does an Xfinity unlimited plan cost?
Xfinity Mobile lets you choose between three unlimited plans. They include: Intro ($45/month), Plus ($55/month), and Premium ($65/month). The monthly prices decrease as you add more lines. Intro includes standard-definition 480p LTE streaming on all devices, unlimited mobile hotspot data at 600kbp, and top speeds up to 20GB of data usage each month. Plus upgrades streaming definition to 720p and max data usage before speed caps to 30GB. Premium includes the same plus network traffic prioritization, an upper limit of 50GB data usage before speed caps, and an additional 15GB of high-speed hotspot data to use.
What by the gig Xfinity Mobile plans can I choose from?
By the gig plans offer the lowest prices. You can opt between three plans: 1GB ($15/month), 3GB ($30/month), or 10GB ($60/month). All by the gig plans share the same features. That includes 4G LTE data and 5G access where coverage is available, high-definition streaming (720p on phones and 1080p on tablets) with 4G LTE personal hotspots, and LTE Data Saver, which is a feature that limits streaming quality to standard resolution and personal hotspots to 600kbps. Reducing your 4G LTE data consumption can help manage your monthly costs.
Can I bring my own phone to Xfinity Mobile?
Users can bring their own phones to Xfinity Mobile for no extra charge (so long as they're unlocked). The carrier supports a wide range of phones from Apple, Samsung, and Google. If you're unsure if your handset is supported, you can check your phone's compatibility and order a free SIM card from the Xfinity website.
How much do tablet/smartwatch plans cost?
Cellular tablets and cellular smartwatches each count as a line of service on your account. Each line will cost an additional $10/per month. Data used by smartwatches is counted towards the host phone's data plan. Meanwhile, tablets are eligible for by the gig data and unlimited data.
What is Xfinity Mobile Global Travel Pass?
Global Travel Pass is a service that can be added to any line when you're about to travel. You pay a flat rate for calls, texts, and data for $10/day per line in over 170 covered countries or $5/day per line in Mexico and Canada. Global Travel Pass includes 512MB of LTE data per pass per day, then data is available at 2G speeds. Data used while abroad will count toward your by the gig or unlimited data option. It doesn't cover usage on cruise ships or airplanes.
How can I contact Xfinity Mobile customer service?
Xfinity Mobile offers a live chat feature on its website. The assistant is available 24/7 and can provide answers to many major queries. Just click the Xfinity Assistant icon on the bottom of the Xfinity Mobile website. You can also call 1-800-Xfinity to speak with a representative.
---
Hints and tips
Take advantage of Xfinity Mobile deals: Xfinity Mobile offers plenty of deals on its website. Deals can knock up to $800 off select phones. If you don't have a phone to trade in, you can still save up to $500 on select 5G phones. We've also seen combo mobile & broadband plans for $50 a month.
Bring your own phone: If you already have an unlocked handset and it's compatible with the Xfinity network, you can save on the cost of new handsets by using your own device and just sorting a new plan. Xfinity has a range of plans available for customers bringing their own phones - they start from $15 per month and won't incur any setup or access fees.
Get an Xfinity family plan: If you aren't the only member of your family looking for a new deal on your mobile plan, consider signing up for an Xfinity family plan. You'll get discounts on unlimited plans with multiple lines. Each line will cost $30 per month instead of $45 (giving you a whole $15 off per person). Here at Tom's Guide, we like this plan so much, we named it the best family cell phone plan on the market.
Save on multiple lines with unlimited plans: Xfinity Mobile's unlimited data plans start at $45/month for one line. However, that price drops when you add just one more line to your account. For instance, two lines on Xfinity Mobile's Intro plan will pay $30/month each instead of $45/month each.
Refer a friend to Xfinity: Xfinity Mobile offers a Refer-A-Friend program that can earn you up to $175 per qualified referral and up to $500 per year when you refer eligible friends and family members. You must sign up to the program in order to participate. You can learn more about the service on the Xfinity Mobile website.
---
How to use Xfinity Mobile promo codes
1. Select an Xfinity Mobile promo code you want to use and click 'Get Code; to reveal it.
2. Copy the code to your clipboard for later and head to the Xfinity website.
3. Browse the plans & handsets they offer and add the items you're after to your basket.
4. When you're ready to pay for your items, click on your basket to head to the checkout.
5. You'll see a line that says "Have a promo code" just above the phone's "buy" button. Manually type your Xfinity Mobile promo code and then click "Apply discount" to activate your savings.
---
How we source coupon codes
The coupons you'll find on Tom's Guide have been sourced by our dedicated coupons team, who use the web, our relationships with retailers, & our affiliate networks to find the latest codes. The offers on each coupon page are updated every few days to ensure we feature the freshest ways to save, and our commercial team (based in London) also sources exclusive codes and sales info directly from some of the biggest retailers around.
How we test coupon codes
All the coupon codes we list on our pages have been tested by our deals & offers teams to check they work as intended before they've been uploaded. You'll find a wide range of coupons on Tom's Guide, including free shipping offers, student discounts, and savings on various kinds of products.
To ensure that all listed codes are available to use, we don't include any one-time use or user-specific coupons. We also provide as much information as we can to keep things as clear as possible - any expiry dates or terms & conditions will be listed alongside the code. Look for the 'Terms & Conditions' text - you'll be able to click this to expand this section for more details.
What to do if a coupon code doesn't work
We take care to only list tried & tested coupons on our pages, so all codes should be active and confer the listed discount or deal. However, although we keep up to date with expiry dates and any terms & conditions, sometimes retailers change these before we can update our pages.
Should a coupon fail to work as expected, check you meet any listed requirements. These can include minimum spends, multibuy offers, or product-specific promotions (i.e. 10% off selected tablets). You can view all associated requirements by clicking "View terms and conditions" below your code.
If this does not solve your issue, you can contact our customer service team by emailing coupons.tomsguide@futurenet.com. Make sure to let us know which coupon you were trying to use and which page this was listed on, and we'll be in touch to help as soon as possible.
How we make money
Tom's Guide makes money from coupons through a commission-based model. We have agreements in place with each retailer on our site - for every purchase made using one of our coupons or deals, we earn a small percentage of the order total back in commission.
Thanks to this model, we can save our customers money without charging them a thing. You won't pay a penny to get the discounts listed on our pages, so whichever code or deal you choose, you'll get exactly what it says on the tin.
If you're looking for more information on Tom's Guide coupons, you can also read more about How We Source Coupon Codes and How to Use Them on our dedicated page.
As deals editor at Tom's Guide, Louis is constantly looking for ways to avoid paying full price for the latest gadgets. With over 10 years of deals-hunting experience, Louis price checks against multiple retailers and searches high and low for the best deals to bring readers. A born-and-bred New Yorker, Louis is also an avid swimmer and marathoner. His work has appeared on Gizmodo, CNET, and Time Out New York.
Rate Xfinity Mobile Coupons
7 ratings with the average rating of 4 out of 5 stars.
Launched in 2017, Xfinity Mobile is Comcast's wireless carrier brand. The brand operates as a mobile virtual network operator (MVNO). That means it uses another carrier's towers — in this case Verizon's — to provide service. Xfinity complements Verizon's network with its own nationwide Wi-Fi hotspots. Xfinity Mobile customers can benefit from international long-distance and roaming services in over 200 countries. The provider also offers competitive call rates from the U.S. to countries around the world. Free texting is always included. Xfinity Mobile is available for Xfinity internet subscribers only. It offers both gig and unlimited plans, with the former starting from $15/month for 1GB, and the latter starting from $45 for a single line of data. (We named one of its plans the best unlimited data plan for Comcast customers). When paired with the right Xfinity Mobile promo code, users can save a substantial amount on their monthly cell phone bill. This page will show all the latest ways to save on your Xfinity Mobile bill, including promo codes, deals & sales info.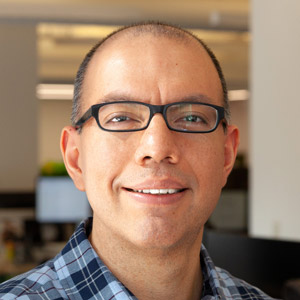 Louis Ramirez
As deals editor at Tom's Guide, Louis is constantly looking for ways to avoid paying full price for the latest gadgets. With over 10 years of deals-hunting experience, Louis price checks against multiple retailers and searches high and low for the best deals to bring readers. A born-and-bred New Yorker, Louis is also an avid swimmer and marathoner. His work has appeared on Gizmodo, CNET, and Time Out New York.