With the best unlimited data plan, you won't have to worry about all that data putting a serious dent in your wallet each month. There are several unlimited data plans out there that cost less than you might expect. The trick is to find the one that fits your budget because the best unlimited plan for you may not be at the wireless carrier you'd normally consider.
Best unlimited data cell phone plans at a glance
That's why we've broadened our search to include all the different plan options available through the best phone carriers. When we research the best cell phone plans overall, we're also checking various unlimited data options, comparing plans to see what each one costs and how many perks they offer subscribers.
T-Mobile certainly has the widest variety of plans, between its various Magenta and Go5G offerings. (The difference comes down to specific perks.) Verizon promises flexibility by letting you include various add-ons, depending on whether you want more hotspot data, more streaming services, more travel perks — or even all of the above.
Among the major carriers, AT&T offers the cheapest no-frills plan, but if you look beyond that the Big Three, you can find even more affordable options from the likes of Mint, Visible and Tello.
If you're in the market for a new phone, the best cell phone deals usually require you to sign up for unlimited data to get a premium discount on your handset. You'll want to make sure that any plan you sign up for is the right one for your needs. And our guide to the best unlimited plans can help you with that decision.
The quick list
Best no-frills plan
For $29/month, you can make free calls to 60-plus countries and use your phone as a hotspot, but Tello slows down your data after 25GB.
Best for travelers
Best for travelers
A no-brainer if you own a Google Pixel (it works with all phones), but travelers will like the two plans that let you to use your coverage overseas at no additional cost.
Best alternate prepaid plan
Best alternate prepaid plan
While Metro by T-Mobile charges less, Cricket's plan ($55/month with autopay) comes with 15GB of hotspot data, 150GB of cloud storage and HBO Max with ads.
The best unlimited data plans you can get today
The best unlimited data plan overall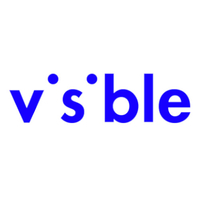 Visible | Visible Plus | $45/month - The best unlimited data prepaid on a budget
Visible's basic unlimited data plan now starts at $25, after a permanent price cut. But unless you need the lower rate, we'd steer you toward the Visible Plus plan, which costs $45 per month. With Visible Plus, you get access to fast Ultra Wideband 5G coverage on Verizon's network. (Verizon owns Visible.) You can also use your data when traveling in Mexico and Canada while making calls to more than 30 countries from the U.S. at no extra charge. Best of all, you can use 50GB of data without seeing your traffic slowed — Visible's cheaper unlimited plan is subject to throttling when Verizon's network is congested.

Pros: Access to Verizon's fastest 5G coverage, international calling, 50GB of data usage without throttling
Cons: No discounts on additional lines of data
The best unlimited data plan on a budget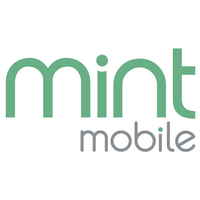 Mint Mobile | Unlimited data | $30/month - Unlimited data on a budget
There's never been a better time to check out Mint Mobile's unlimited data offering. Normally $30, Mint is dropping the cost to $15 per month for the first three months of service. After that, the rate returns to the still affordable $30 rate, provided you pre-pay for a full year. With Mint, you can use up to 40GB of data each month before your service is slowed down. Mint also provides 5G access through T-Mobile, which is buying up the low-cost carrier.

Pros: One of the cheapest overall unlimited plans, 5G speeds
Cons: Speed restrictions, price increases after 3 months unless you commit to a full year of service
The best value unlimited from a main carrier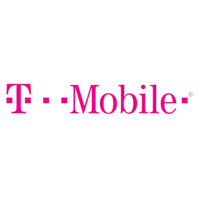 T-Mobile Magenta | Unlimited data | $70/month - Best value unlimited plan from a main carrier
T-Mobile gives you a choice between its Magenta ($70) and Go5G ($75) if you want unlimited data. Magenta is the cheaper offering, with 100GB of priority data — that means your data speed won't be slowed until you consume a lot of data every month. Magenta also includes 5GB of LTE hotspot data with unlimited hotspot data at 3G speeds. Go5G increases hotspot data to 15GB and lets you use more data when traveling in Mexico and Canada. Both plans give you six months of Apple TV Plus. (Apple TV Plus is included with the more expensive Magenta Max/Go5G Plus options.) Families should opt for Go5G, as T-Mobile is currently waiving the cost of a third line, making four lines of data cheaper than Magenta's cost.

Pros: Attractive perks, affordable price, benefits for additional lines
Cons: HD video streaming costs extra
The most flexible unlimited plan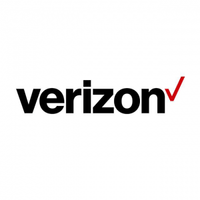 Verizon | Unlimited Plus | $80/month - Most flexible unlimited plan
Verizon's Unlimited Plus is the more value-packed option among Verizon's current unlimited plan offerings. You'll play $15 less each month for Welcome Unlimited, but that plan offers little more than nationwide 5G coverage. (Both Plus and Welcome add additional discounts to your monthly rate if you bring your own device.) With Unlimited Plus, you get faster Ultra Wideband 5G where available, plus 30GB of hotspot data and a three-year price guarantee. Also, you can use up to 30GB of data each month before Verizon slows your data speeds. Add-ons can layer on additional perks for an extra $10/month. These include packages like Disney's streaming services, Travel Passes for international travel and an Apple services bundle.

Pros: Excellent coverage including Ultra Wideband 5G, includes hotspot data
Cons: $10 add-ons can quickly add up, T-Mobile has cheaper plans
The best unlimited plan for Comcast customers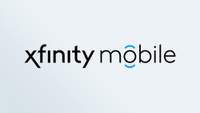 Xfinity Mobile | Unlimited Intro plan | $45/month - Best unlimited plan for Comcast customers
If you're already getting internet service from Comcast — and there's a good chance you are, since it's the nation's largest ISP — consider bundling in phone service through Xfinity Mobile. The price is certainly right, at $45 a month for unlimited data on a single line. (Once you add extra lines, the cost falls to $30 for each line, so two lines of unlimited data for $60/month is a pretty compelling deal for a two-person household that also gets internet service from Comcast.) Xfinity also includes Plus ($55/month) and Premium ($65/month) tiers alongside Unlimited Intro; they offer faster hotspot data, higher-resolution video streaming and more generous data caps before your speeds are throttled. But the $45 tier should be good enough for most customers.

Pros: Low cost, uses Verizon's network
Cons: Only available to Xfinity internet customers
AT&T's most affordable unlimited data plan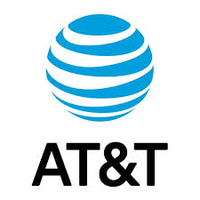 AT&T | Value Plus Plan | $50/month - AT&T's best price on unlimited data
AT&T touts three main unlimited plans, but there's a fourth option that's the most affordable of the bunch, and even less expensive than Verizon's $65 Welcome Unlimited option. From AT&T's wireless plan page, click on More Plans and you can find out about AT&T's Value Plus Plan, which costs $50 a month. Value Plus Plan subscribers can see their speeds slowed if there's a lot of traffic on AT&T's network. You also give up perks like hotspot data, though with AT&T no longer offering free HBO Max if you sign up for its most expensive plan, maybe that's not much of a sacrifice. Value Plus is only available for single lines, so families will need to look elsewhere.

Pros: Low-cost unlimited plan, includes 5G, can use service
Cons: Can't add multiple lines, no hotspot data
Another low-cost data plan

Tello | Unlimited data | $29/month — A cheap unlimited alternative to Mint and Visible
Tello beats the $30 prices offered at Mint by $1, and you don't need to commit to a full year of service like you do at Mint. (Visible now undercuts both services on price.) Don't expect many perks from Tello's unlimited data plan — you can make free calls to 60-plus countries and use your phone as a hotspot, but that's about it. Tell also slows down your data after 25GB of use, which is a less generous cap than Mint's 40GB ceiling. If you don't need unlimited data, Tello offers even cheaper plans.

Pros: The lowest cost for unlimited data, includes free calling to 60-plus countries
Cons: Not many perks
Best unlimited data plan for travelers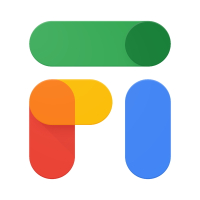 Google Fi | Unlimited Plus plan | $65/month - Best unlimited plan for traveling
Google Fi's main unlimited plan is not one of the most affordable plans, though Google has recently cut the price. For travelers, though, the Unlimited Plus plan is the perfect option. Google doesn't charge you extra for texting or using data in more than 200 countries. There are other benefits to Google Fi's plan too, like a year of YouTube Premium. If you have a Pixel 7a, Pixel 7, Pixel Fold or any one of a number of select devices from Samsung and Motorola, you'll be able to switch seamlessly between cellular networks and Google's Wi-Fi hotspots. However, any handset can use Google Fi and any 5G-enabled phone can connect to the faster network where available. If $65 a month is too much, Google features a $50 plan, though you give up the international coverage.

Pros: Great international coverage, supports lots of phones now, includes YouTube Premium
Cons: Some features limited to select phones
Best alternative prepaid unlimited plan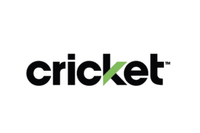 Cricket Wireless | Unlimited + 15GB Mobile Hotspot | $60/month - Best alternative prepaid unlimited plan
Among prepaid carriers, Metro by T-Mobile charges less than Cricket with an unlimited plan starting at $40 a month. Yet, we like Cricket's plan because you can reduce the cost by $5/month when you enroll in autopay, bringing your total cost to $55. This Cricket plan also comes with perks like 15GB of hotspot data, 150GB of cloud storage and access to HBO Max with ads. (That's not even available from AT&T any more.) As an AT&T-owned MVNO, Cricket subscribers can access 5G coverage from AT&T.

Pros: Uses AT&T's network, good perks for a prepaid plan
Cons: Expensive for a prepaid option
How to pick the best unlimited data plan for you
Besides making sure to choose a carrier that offers good service in your area — check out our guide to the fastest wireless networks in addition to asking friends and family about coverage — consider both price and perks. With the best unlimited data plans from major carriers ranging in price from $60 to $90 per month, pick the plan that fits in your budget or turn to a discount carrier like Mint or Visible. Also consider what benefits each wireless carrier includes with their different tiers of unlimited data.
Wondering if you need unlimited data? Unless you're streaming video and music fairly regularly, you probably can get away with a tiered data plan, like the ones offered by AT&T and Verizon.
While we have a separate guide to the best family cell phone plan options, most of the unlimited plans featured here allow you to add extra lines, usually at discounted per-line rates. The exceptions are AT&T's Value Plus Plan, Tello's $29 option and the Visible Plus plan. Mint's approach to family plans is to offer the same discounted rate for each line of data, so unlimited plans would cost $30 per line, assuming you commit to the full year of service.
Are unlimited data plans truly unlimited?
That depends. While you do technically get unlimited data on all of these plans, many of them will impose a restriction somewhere in the plan to limit you slightly.
AT&T reserves the right to start throttling data at 50GB for Unlimited Extra; Unlimited Starter customers can be throttled at any time. Unlimited Premium customers no longer have to worry about caps, though, as AT&T has removed that limitation from its most expensive plan. Verizon is able to slow data after 30GB are used by Unlimited Plus customers; speeds can slow whenever there's network congestion for the Unlimited Welcome plan. T-Mobile lets you use 100GB of data before throttling can begin, though if you opt for the more expensive Magenta Max plan, there's no cap on data usage at all.
Get your service from a discount carrier, and you run the risk that your speeds will be slowed in favor of other customers on the parent carrier's network. Visible guarantees customers who sign up for its Visible Plus plan 50GB of premium data free of throttling. Xfinity Mobile slows speeds after you use 20GB of data on its standard unlimited plan, but under the Plus and Premium tiers, those caps rise to 30GB and 50GB, respectively. Mint now caps its unlimited data plan at 40GB — it used to be 35GB — while Tello's 25GB cap is the lowest of the plans we've included here.
There could also be limits on the quality of video you can stream — some plans restrict video streaming to 480p, requiring you to pay more for HD video streaming. Many plans also impose limits on hotspot data, only allotting a limited amount of high-speed hotspot data. This isn't really as big of an issue as it sounds. For the average person, hotspotting is simply an added benefit and you won't really lose out too much by being limited on it.