With the best unlimited data plan, you can get more value out of your wireless service. That's a big deal right now, after a bunch of new phones have come out; if you're buying one of these devices, it's a great time to figure out if you need a new cell phone plan as part of the bargain.
That's especially true if you take advantage of the best cell phone deals. These offers usually require you to sign up for an unlimited data plan to get the best price. If you're making any sort of commitment to a new plan, you want to be sure you're signing up for one of the best unlimited data plans.
Best unlimited data cell phone plans at a glance
1. Cheapest unlimited plan: Mint Mobile (opens in new tab)
2. Best value unlimited plan: Visible (opens in new tab)
3. Best unlimited plan overall: Verizon (opens in new tab)
4. Best unlimited value from a main carrier: T-Mobile (opens in new tab)
5. Cheapest plan from a big carrier: AT&T (opens in new tab)
So it's a good thing we've done all the research on what the best phone carriers offer. That allows us to recommend the best unlimited data plan from a variety of wireless providers.
You may think that the best unlimited data plan is out of your reach, given that carriers used to only include that much data in their priciest plans. But that's changing, especially if you're willing to go beyond the major carriers for your wireless service. You can find some pretty affordable unlimited data options with even the best cheap cell phone plans including unlimited data for $40 or less each month.
We've studied the unlimited data plans offered by AT&T, T-Mobile and Verizon to assess which one best fits the needs of different types of users; you can check out our look at the cheapest unlimited data plans from those three carriers. We can also highlight lower-priced options among the best prepaid phone plans from Mint Mobile, Visible and others that deserve a spot among the best unlimited data plans.
The best unlimited data plans you can get today
The best unlimited data plan on a budget
Why you can trust Tom's Guide Our expert reviewers spend hours testing and comparing products and services so you can choose the best for you. Find out more about how we test.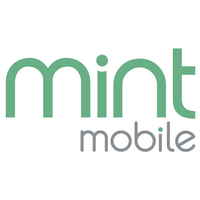 (opens in new tab)
Mint Mobile | Unlimited data | $30/month - Unlimited data on a budget (opens in new tab)
If you don't want to pay big bucks for lots of data, Mint Mobile is the carrier to turn to. Unlimited data is especially attractive, as it costs just $30 a month at Mint. Note that this is an introductory offer for the first three months of service — after that, you've got to sign up for a full year to keep that $30 monthly rate. At that price, you get 5G access — on T-Mobile's network no less — and no limits on your speeds, usage or video quality.

Pros: One of the cheapest overall unlimited plans, 5G speeds
Cons: Speed restrictions, price increases after 3 months unless you commit to a full year of service
The best unlimited data plan overall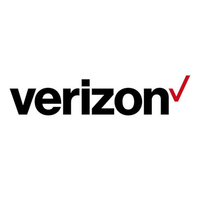 (opens in new tab)
Verizon | 5G Play More | $80/month - Best unlimited plan overall (opens in new tab)
Unlimited plans at Verizon have become especially appealing with the wider availability of Verizon's super-fast Ultra Wideband network (opens in new tab). The 5G Play More option remains the best choice among Verizon's four unlimited plan options, even though its $80/month cost is much more than what you'd pay at Mint. You get a feature-packed plan that includes access to fast 5G, plus subscriptions to Hulu, ESPN Plus and Disney Plus and 25GB of LTE hotspot data. If $80 is too rich for your blood, Verizon's Welcome Unlimited plan costs $65/month, stripping out all the perks of Verizon's other unlimited plans.

Pros: Excellent coverage, free streaming subscriptions, 5G access
Cons: Not the cheapest option
The best value unlimited data plan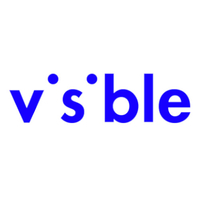 (opens in new tab)
Visible | Visible Plus | $45/month - The best unlimited data prepaid on a budget (opens in new tab)
Visible's basic unlimited data plan now starts at $30, which matches Mint's monthly rate only without the year-long commitment Mint requires. But we'd steer you toward the Visible Plus plan, which costs $45 per month but offers more to customers. With Visible Plus, you get access to fast Ultra Wideband 5G coverage on Verizon's network. (Verizon owns Visible.) You can also use your data when traveling in Mexico and Canada while making calls to more than 30 countries from the U.S. at no extra charge. Best of all, you can use 50GB of data without seeing your traffic slowed — Visible's cheaper unlimited plan is subject to throttling when Verizon's network is congested.

Pros: Access to Verizon's fastest 5G coverage, international calling, 50GB of data usage without throttling
Cons: No discounts on additional lines of data
The best value unlimited from a main carrier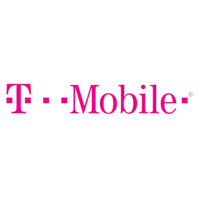 (opens in new tab)
T-Mobile Magenta | Unlimited data | $70/month - Best value unlimited plan from a main carrier (opens in new tab)
T-Mobile's Magenta plan has a lot going for it. You get 100GB of priority data — that means your data speed won't be slowed until you consume a lot of data every month. T-Mobile's unlimited plan also includes 5GB of LTE hotspot data with unlimited hotspot data at 3G speeds. While Magenta doesn't have quite as many features as the Verizon option above, it is cheaper and you get plenty of perks like a free year of Paramount Plus along with six months of Apple TV Plus. (Apple TV Plus is included with the more expensive Magenta Max option.)

Pros: Attractive perks, affordable price, benefits for additional lines
Cons: HD video streaming costs extra
The best unlimited plan for Comcast customers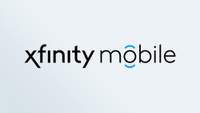 (opens in new tab)
Xfinity Mobile | Unlimited plan | $45/month - Best unlimited plan for Comcast customers (opens in new tab)
If you're already getting internet service from Comcast — and there's a good chance you are, since it's the nation's largest ISP — consider bundling in phone service through Xfinity Mobile. The price is certainly right, at $45 a month for unlimited data on a single line. (Once you add extra lines, the cost falls to $30 for each line, so two lines of unlimited data for $60/month is a pretty compelling deal for a two-person household that also gets internet service from Comcast.) For months where you know you won't use that much data, you can switch to cheaper by-the-gig pricing.

Pros: Low cost, uses Verizon's network
Cons: Only available to Xfinity internet customers
AT&T's most affordable unlimited data plan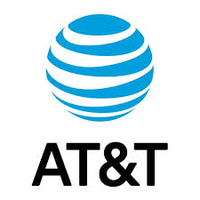 (opens in new tab)
AT&T | Value Plus Plan | $50/month - AT&T's best price on unlimited data (opens in new tab)
AT&T touts three main unlimited plans, but there's a fourth option that's the most affordable of the bunch, and even less expensive than Verizon's $65 Welcome Unlimited option,. AT&T's Value Plus Plan costs $50 a month — $15 cheaper than a single line of AT&T's Unlimited Starter plan. As with that offering, Value Plus Plan subscribers can see their speeds slowed if there's a lot of traffic on AT&T's network. You also give up perks like hotspot data, though with AT&T no longer offering free HBO Max if you sign up for its most expensive plan, maybe that's not much of a sacrifice. Value Plus is only available for single lines, so families will need to look elsewhere.

Pros: Low-cost unlimited plan, includes 5G, can use service
Cons: Can't add multiple lines, no hotspot data
The cheapest unlimited data plan

(opens in new tab)
Tello | Unlimited data | $29/month — The absolute cheapest unlimited plan (opens in new tab)
Tello essentially matches Mint Mobile's price on unlimited data, but without the 12-month commitment to guarantee the best price. That makes Tello's revamped unlimited plan one to consider if you want the best possible price for your monthly wireless plan. Don't expect many perks — you can make free calls to 60-plus countries and use your phone as a hotspot, but that's about it. If you don't need unlimited data, Tello offers even cheaper plans.

Pros: The lowest cost for unlimited data, includes free calling to 60-plus countries
Cons: Not many perks
The best unlimited plan for iPhone users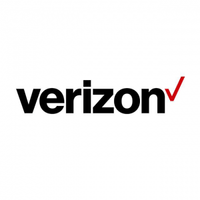 (opens in new tab)
Verizon | One Unlimited for iPhone | $90/month - Best plan for new iPhones (opens in new tab)
While Verizon's 5G Play More plan is better for most people looking for the best unlimited data plan, the carrier's One Unlimited for iPhone plan will intrigue anyone picking up a new device from Apple. In addition to unlimited data with access to Ultra Wideband 5G and no speed cap, you also get an Apple One bundle with access to the following subscription services: Apple Music, Apple TV Plus, Arcade and iCloud Plus. That's a $40/month value for a plan that only costs $10 more than 5G Play More. When you have multiple lines, you can share your Apple One subscription with up to five other people.

Pros: Apple services bundled with unlimited data, 25GB in hotspot data
Cons: An expensive option overall
Best unlimited data plan for travelers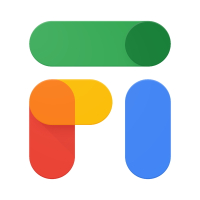 (opens in new tab)
Google Fi | Unlimited Plus plan | $65/month - Best unlimited plan for traveling (opens in new tab)
Google Fi's main unlimited plan is not one of the most affordable plans, though Google has recently cut the price. For travelers, though, the Unlimited Plus plan is the perfect option. Google doesn't charge you extra for texting or using data in more than 200 countries. There are other benefits to Google Fi's plan too, like a year of YouTube Premium. If you have a Pixel 6a (opens in new tab), Pixel 7 (opens in new tab) or any one of a number of select devices from Samsung and Motorola, you'll be able to switch seamlessly between cellular networks and Google's Wi-Fi hotspots. However, any handset can use Google Fi and any 5G-enabled phone can connect to the faster network where available. If $65 a month is too much, Google features a $50 plan, though you give up the international coverage.

Pros: Great international coverage, supports lots of phones now, includes YouTube Premium
Cons: Some features limited to select phones
Best alternative prepaid unlimited plan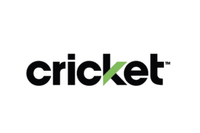 (opens in new tab)
Cricket Wireless | Unlimited + 15GB Mobile Hotspot | $60/month - Best alternative prepaid unlimited plan (opens in new tab)
Among prepaid carriers, Metro by T-Mobile charges less than Cricket with an unlimited plan starting at $40 a month. Yet, we like Cricket's plan because you can reduce the cost by $5/month when you enroll in autopay, bringing your total cost to $55. This Cricket plan also comes with perks like 15GB of hotspot data, 150GB of cloud storage and access to HBO Max with ads.(That's not even available from AT&T any more.) Just as Metro customers enjoy T-Mobile's 5G network, Cricket subscribers can access 5G coverage from AT&T.

Pros: Uses AT&T's network, good perks for a prepaid plan
Cons: Expensive for a prepaid option
How to pick the best unlimited data plan for you
Besides making sure to choose a carrier that offers good service in your area — check out our guide to the fastest wireless networks in addition to asking friends and family about coverage — consider both price and perks. With the best unlimited data plans from major carriers ranging in price from $60 to $90 per month, pick the plan that fits in your budget or turn to a discount carrier like Mint or Visible. Also consider what benefits each wireless carrier includes with their different tiers of unlimited data.
Wondering if you need unlimited data? Unless you're streaming video and music fairly regularly, you probably can get away with a tiered data plan, like the ones offered by AT&T and Verizon.
While we have a separate guide to the best family cell phone plan options, most of the unlimited plans featured here allow you to add extra lines, usually at discounted per-line rates. The exceptions are AT&T's Value Plus Plan, Tello's $29 option and the Visible Plus plan. Mint's approach to family plans is to offer the same discounted rate for each line of data, so unlimited plans would cost $30 per line, assuming you commit to the full year of service.
Are unlimited data plans truly unlimited?
That depends. While you do technically get unlimited data on all of these plans, many of them will impose a restriction somewhere in the plan to limit you slightly.
AT&T reserves the right to start throttling data at 50GB for Unlimited Extra; Unlimited Starter customers can be throttled at any time. Unlimited Premium customers no longer have to worry about caps, though, as AT&T has removed that limitation from its most expensive plan. Verizon is able to slow data after 50GB are used by 5G Play More and Do More customers; 5G Get More and One Unlimited for iPhone subscribers don't face any caps. T-Mobile lets you use 100GB of data before throttling can begin, though if you opt for the more expensive Magenta Max plan, there's no cap on data usage at all.
Get your service from a discount carrier, and you run the risk that your speeds will be slowed in favor of other customers on the parent carrier's network. Visible guarantees customers who sign up for its Visible Plus plan 50GB of premium data free of throttling.
There could also be limits on the quality of video you can stream — some plans restrict video streaming to 480p, requiring you to pay more for HD video streaming. Many plans also impose limits on hotspot data, only allotting a limited amount of high-speed hotspot data. This isn't really as big of an issue as it sounds. For the average person, hotspotting is simply an added benefit and you won't really lose out too much by being limited on it.