Finding the best family cell phone plan is a great way to save money on your monthly wireless bill. But there's more to a great plan than just a low monthly rate.
The best family cell phone plans also include great perks, whether that's included streaming services, data roaming when you travel or even the ability to mix and match various kinds of plans for different members of the family. Top plans also feature generous discounts for people who add extra lines.
The best family cell phone plans at a glance
1. Best overall family plan: T-Mobile (opens in new tab)
2. Best for coverage and speeds: Verizon (opens in new tab)
3. Best plan for bargain hunters: Mint (opens in new tab)
4. Best plan for small families: Xfinity Mobile (opens in new tab)
Our research into the best family cell phone plans takes all these factors into consideration. And we've come up with the following recommendations for plans that can meet a wide array of monthly budgets.
Whatever plan you ultimately get, make sure it's one of the best unlimited data plans. That way, you don't have to worry about which family member is consuming all the data on your plan. In fact, most of our best family cell phone plan picks focus on unlimited data, though there are some cheaper options available that we highlight.
Families of four can expect to pay between $120 to $220 a month for four lines from the major wireless carriers — in fact, four lines for $120 per month seems to be the sweet spot for plans these days. As a rule of thumb, the more expensive the plan, the better the perks. (We've also compared the cheapest unlimited data plans from AT&T, T-Mobile and Verizon if you're on a budget.)
Here's a closer look at the best family cell phone plan options.
The best family cell phone plans
Best family cell phone plan value
Why you can trust Tom's Guide Our expert reviewers spend hours testing and comparing products and services so you can choose the best for you. Find out more about how we test.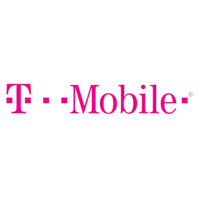 (opens in new tab)
T-Mobile Magenta | 4-line family plan | $160/month - Best value family plan (opens in new tab)
T-Mobile offers the best overall value family plan, thanks to a combination of a low-priced Magenta plan, discounts on additional lines and outstanding perks for plan participants. (Occasionally, T-Mobile waives the cost of a third line of data, which lowers the monthly cost of a four-line plan by $20.) T-Mobile rates includes taxes and fees so you'll always know what you're going to pay each month. In addition to the price, you get a lot of extras, highlighted by unlimited 5G data. On multi-line plans, T-Mobile will cover the cost of a $9 Netflix subscription and throw in a free year of Paramount Plus along with six months of Apple TV Plus. (Apple's streaming service is included as part of T-Mobile's more expensive Magenta Max plan, which costs $200/month for four lines when you factor in autopay discounts.)

Pros: Third line for free, free Netflix, 5G available
Cons: Can't mix-and-match unlimited plans
Best family cell phone plan for coverage and speeds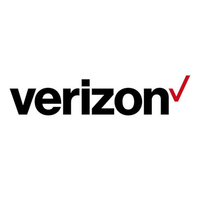 (opens in new tab)
Verizon 5G Play More | 4-line family plan | $180/month - Best family plan for coverage (opens in new tab)
It's not the least expensive plan Verizon offers — more on that below — but the 5G Play More plan easily has the best perks. Play More subscribers get access to Disney's streaming services as part of their plan, along with an online gaming subscription from either Apple or Google. There's a six-month Apple Music trial, too. Even better, you get 5G coverage, which includes access to Verizon's faster Ultra Wideband service, now reaching more customers than before. Verizon does reserve the right to throttle your data if you go over 50GB on this plan, so it that restriction is too much, sign up for 5G Get More, which offers truly unlimited data, plus other perks at a higher rate. The 5G Start Plan at Verizon lowers the total to $140/month for four lines, but with far fewer perks. Bring your own phone to Verizon right now, and you can save an additional amount on your monthly bill, though that promotion will only last for a limited time.

Pros: Excellent coverage, unlimited hotspot on all plans
Cons: T-Mobile's plan offers more value
Best family cell phone plan for bargain hunters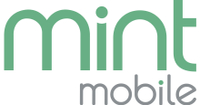 (opens in new tab)
Mint Mobile | 4-line 4GB plan | $60/month - Cheapest family plan, with a catch (opens in new tab)
Mint doesn't offer escalating discounts as you add lines of data to your plan, making it different from most of the other best family cell phone plan options. Instead, each line of data gets the same discount. So a family that opts for Mint's 4GB plan can expect to pay $15 for each line. That's $60 a month, with $180 due up front to cover your first three months of service at the discounted rate. To keep that price after a three-month trial period, you need to commit (and pay for) a year of service .Mint also lets families mix and match its different plans so one line of data could include 4GB for $15/month, while another could opt for Mint's $30 unlimited plan.

Pros: Big discounts relative to other family plans, you can mix and match plans
Cons: Requires a year commitment for best price
Best family plan for Comcast customers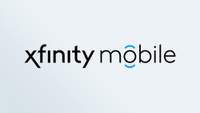 (opens in new tab)
Xfinity Mobile | 4-line Unlimited Intro plan | $120/month - A good deal for Comcast customers (opens in new tab)
Xfinity Mobile has established itself as an attractive option for families, with a discount on its unlimited data plan kicking in once you tack on additional lines. Multiple lines of the Unlimited Intro plan cost $30 each per month, so a two-line plan now costs $60 while a family of four plays $120. (Xfinity also has Plus and Premium tiers for its unlimited plan when you need more hotspot data or prefer high-resolution video streaming.) Xfinity uses Verizon's network, including that carrier's expanding 5G network, so you can expect fast coverage.

Pros: Discounts on multiple lines, uses Verizon's network
Cons: Only available to Xfinity internet customers
AT&T's best family cell phone plan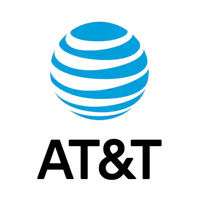 (opens in new tab)
AT&T | Unlimited Extra 4 line plan | $160/month - AT&Ts best family plan (opens in new tab)
AT&T's Unlimited Extra plan offers the best balance of price and perks for the carrier's unlimited plans. Families save $40 each month from the more expensive Unlimited Elite plan, but they also enjoy perks like 15GB of hotspot data and the promise that your speeds won't be slowed unless you use more than 50GB of data in a month. AT&T's cheapest plan for families — Unlimited Starter, which costs a family of four $140/month — slows your speeds at any time.

Pros: 15GB of hotspot data, unlimited data when traveling in Mexico and Canada
Cons: No streaming perks, speeds can be slowed after 50GB of use
Cheapest family plan on AT&T's network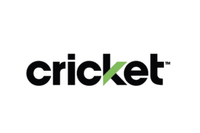 (opens in new tab)
Cricket Wireless | Unlimited + 15 GB Mobile Hotspot | $130/month - Unlimited data for less on AT&T's network (opens in new tab)
Cricket Wireless is AT&T's prepaid subsidiary, meaning it uses the same network, including 5G coverage. But Cricket plans cost much less, as you can see with this unlimited offering, where four lines of data will cost you $33 per line. This plan even comes with perks, which is a rarity, even among the best prepaid phone plans. You get 15GB of hotspot data, and unlike AT&T, Cricket's plan still includes HBO Max among its benefits. (Be aware it is the ad-supported tier of the streaming service.) Cricket is a great way to enjoy the benefits of AT&T but without paying for that carrier's most expensive plan.

Pros: 5G coverage included, cheaper than AT&T plans, includes HBO Max
Cons: AT&T can slow data if there's lot of network traffic, HBO Max features ads
Verizon's cheapest family plan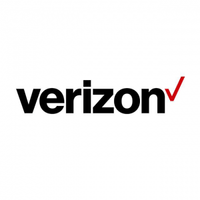 (opens in new tab)
Verizon Welcome Unlimited | 4-line family plan | $120/month - Cheapest Verizon family plan (opens in new tab)
As much as we like the 5G Play More plan, it is pretty expensive at $180 for a family of four. Verizon has lowered the cost of unlimited data, especially for families, with its Welcome Unlimited plan. That costs $120/month for four lines of data — or $60 less than what that same family would pay for 5G Play More. Under a current promotion, you can save another $5 per month on each line of data by bringing your own phone, meaning a family of four pays just $100 for this plan. Welcome Unlimited has few perks — no streaming service subscriptions or hotspot data with this plan — but you do get access to Verizon's nationwide 5G service, so this is a good bare-bones option.

Pros: Verizon's cheapest unlimited plan, includes 5G coverage
Cons: No mixing and matching with other Verizon unlimited plans, no perks
Best bargain unlimited plan for families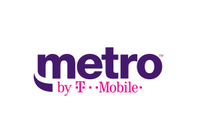 (opens in new tab)
Metro by T-Mobile | 4-line plan | $100/month - Low-cost unlimited data (opens in new tab)
Metro stopped offering Amazon Prime memberships to new customers who signed up for its priciest unlimited plan, which removes one of the best perks for a prepaid carrier. But there's still value to be had for families who opt for the cheaper unlimited plan. Thanks to discounts on multiple lines, four lines of unlimited data currently cost $100 total — normally, it's a $160 monthly fee. Perks are limited to 5G coverage and Tuesday giveaways, but it's a great overall value available when you switch from another carrier.

Pros: Big discount on unlimited data, Tuesday giveaways from T-Mobile
Cons: In-store deal only
How to pick the best family cell phone plans
Picking the right cell phone plan comes down to balancing the costs of multiple lines of data with the perks each carrier offers. If you do a lot of video streaming, for example, you'll want to pick a plan that not only throws in a streaming service as a perk (Netflix with T-Mobile, multiple streaming services with Verizon) but also doesn't slow your data if you consume a lot of data in a given month.
Because the thing about unlimited data is that, with the exception of one plan, it's not truly unlimited. AT&T's Unlimited Extra customers will enjoy a 50GB cap, just like three of Verizon's four unlimited plans. T-Mobile has doubled the cap on its Magenta plan to 100GB, while the more expensive Magenta Max plan does away with caps entirely for a truly unlimited plan; AT&T followed Magenta Max's lead with its Unlimited Elite plan.
The lowest-priced plans at Verizon (Welcome Unlimited) and AT&T (Unlimited Starter) allow your data speeds to be slowed whenever there's network congestion. That's also a risk you run when you get your service from MVNOs like Mint and Cricket, which can see their traffic deprioritized in favor of other customers on their parent networks (T-Mobile and AT&T, respectively).
We've focused on unlimited plans, as only AT&T is the only major carrier that continues to offer a tiered data option (a 4GB in this case). If you prefer tiered data, you'd want to turn to service like Mint, which offers plans with different data allocations.