Since mid-2020, Riot Games' Valorant has been taking the multiplayer shooter market by storm, and with its appealing mix of Counterstrike-esque gameplay and Overwatch characterization, it doesn't look to be slowing down any time soon. However, for many around the world, using a Valorant VPN may be necessary to get the most out of the game.
Some countries like Iran have flat-out banned Valorant. So, using the best VPN for Valorant is a simple, effective way of changing your location and getting online. Other countries – namely Saudi Arabia and the UAE – limit the voice chat feature due to VoIP laws. A VPN can effectively sidestep these restrictions too.
There are even more reasons to use a Valorant VPN, and we'll outline them below. However, if you just want to pick from our top selections, simply pick from the three below.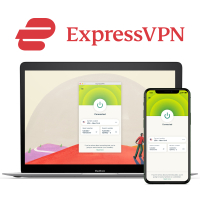 1. ExpressVPN – The best VPN for Valorant
For Valorant players looking to access the game and all its features anywhere, ExpressVPN is the top VPN for the job. Its speeds are great, but its reliability is unparalleled, and once it's switched on you'll forget it's even there. Plus, now you can claim three months FREE on a 12-month plan.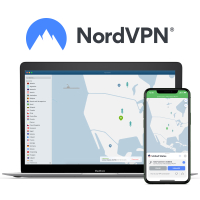 2. NordVPN – The biggest name is super secure
You're probably no stranger to NordVPN – your favorite streamer might even plug the service at the start of their videos. Thankfully, Nord genuinely is a great Valorant VPN that now delivers excellent speeds, and with a 30-day money-back guarantee, it's certainly worth considering.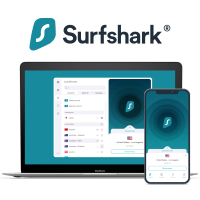 3. Surfshark – The best-value VPN on the market
If Express and Nord are just a little too pricey, then you'll want to check out Surfshark. For less than $2.50 a month, you'll get fully featured Valorant VPN cover and unlimited connections, so you can install the app on every one of your devices – as well as two months free!
Reasons to use a Valorant VPN
As mentioned above, a number of countries have at least some restrictions on how players can access Valorant. Some countries like Iran and Syria have outright banned the game. Here, a Valorant VPN is the only way to play the game.
VoIP is highly restricted in some Middle Eastern countries due to tough laws that benefit state-run telecom companies, so the only way to chat with your team in these areas is to use a VPN. However, these restrictions aren't the only reasons you might want to use a VPN for Valorant.
If you're in a location that's far away from a Valorant server, connecting to a VPN server nearer to this could help speed up your ping. If you've had your IP address blocked for any reason, a VPN will also get you access again. And, of course, it can give solid protection against any potential DDoS attacks or lurkers on your network.

The five best Valorant VPNs today
When it comes to delivering an ultra-reliable gaming experience, there's only one provider to look towards: ExpressVPN. In our hands-on ExpressVPN review, we found that in almost every area it outdid the competition.
Speeds will be absolutely key for any gamer, and with peaks of 560Mbps when using the Lightway protocol, it's seriously quick. It's worth noting that a few providers delivered quicker peak speeds overall (we'll get to them shortly), but unless you're running a gigabit line, you quite simply won't notice the difference.
What makes up for that is ExpressVPN's super stable connections. In our testing it never dropped a connection, and when we tried to trick the software by ending processes, its kill switch kept us absolutely safe. Combined with solid AES-256 encryption, split tunneling, a choice of protocols, a verified no-logging policy and generally very stable app builds, it's perfect for the privacy and security minded.
You can't spend your whole life playing Valorant, though, and in your downtime, ExpressVPN still has tons to offer. It's one of the finest streaming VPNs on the market, and it's able to unblock tons of Netflix libraries, BBC iPlayer, Amazon Prime Video, Disney+, YouTube and loads more. No matter where you are, you'll be able to stream whatever you want with ExpressVPN.
A small downside is the fast that despite its class-leading device support, Express can only connect to five devices at a time per subscription. However, this is easily sidestepped by logging out of a particular device before logging into another.
Overall, ExpressVPN is our top-rated VPN, and the same goes when it comes to Valorant VPNs. With a huge range of servers, quick and reliable connections and simple-to-use apps, it's just about unbeatable here.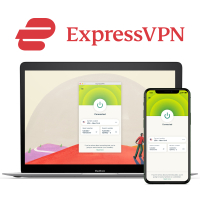 Get 3 months FREE of the best Valorant VPN
Blistering speeds plus excellent privacy equals the best Valorant VPN on the market. And, Tom's Guide readers can claim three months FREE, working out at 15 months for the price of 12. Not happy with the service? Just request a guaranteed refund within 30-days for your money back, no questions asked.

NordVPN is arguably the biggest name in VPN, and for good reason. It's reliable, fast, has tons of servers and in our in-depth NordVPN review it came second only to ExpressVPN out of every provider we got our hands on.
When it comes to working as a Valorant VPN, Nord ticks all the boxes. In our testing it delivered scorching connection speeds of up to 820Mbps which will ensure you won't be lagging mid-battle. And, with over 5,500 servers in 60 countries, you're bound to find a good location wherever you are in the world.
Its apps are also excellent, and you'll be able to download a version on just about any device you can imagine. While the map interface on its mobile VPN apps can be a little clunky on smaller screens, for PC gamers it'll be a comfortable, intuitive experience.
What's more, it's also the best Netflix VPN on the market, unblocking more locations than any other provider we've tested, and you'll be able to tap into tons of other streaming sites like BBC iPlayer and Disney+ wherever you live.
While as an overall package, it's not quite as easy to use as ExpressVPN, as a Valorant VPN, it's a very close second place. Well worth considering.
Sign up now on the NordVPN website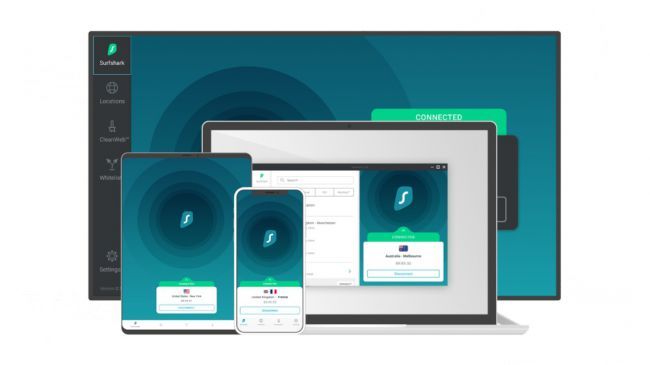 Surfshark tops our cheap VPN rankings, but don't let the bargain price fool you – in our Surfshark review, we found that the BVI-based provider really holds its own against much costlier services.
We'll start with the really impressive stuff. Surfshark is currently the fastest VPN on the market, and when we tested it out, we got speeds of up to 950Mbps on a 1Gbps line. No matter how fast your base connection is, Surfshark can keep pace.
You'll get access to over 3,200 servers in a massive 100 countries, giving you the opportunity to connect almost anywhere in the world with the touch of a button. Surfshark also performs similarly to NordVPN when it comes to streaming, and it's super reliable, no matter what streaming site you're subscribed to.
One issue we found was that the kill switch could be tricked when we shut down connections in Task Manager – but our privacy was never compromised and this is very unlikely to happen in day-to-day usage.
With all of that combined, as well as its incredibly tempting price point, Surfshark is a fast, capable Valorant VPN that'll get you gaming in no time.
Sign up now on the Surfshark website to sign up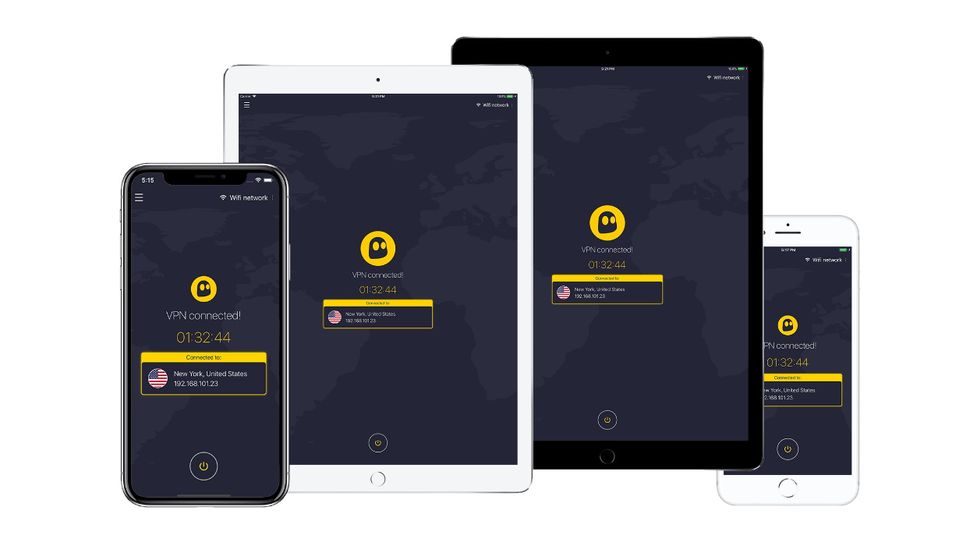 CyberGhost is an old hand in the VPN business, and its experience shows. In our full CyberGhost review it couldn't quite keep up with the big players, but those looking to enhance their gaming experience it's an excellent choice.
One standout feature is that the Romanian provider offers a number of dedicated servers for different uses. For example, there are torrenting VPN, and streaming servers which are tailor-made to deliver the optimum performance for those tasks.
If you're just looking for a VPN for Valorant, though, the depth and breadth of its servers will be very appealing. With a huge 9,700+ servers scattered around 91 countries, no matter where you are you'll be able to connect to a swift location – and with peak speeds of around 850Mbps, CyberGhost's no slouch either.
However, CyberGhost's apps quite simply aren't as polished as ExpressVPN's or NordVPN's, and while absolutely usable, it doesn't quite have that 'premium' feel. But, for the price and what you get for it, it's a good shout for a bargain Valorant VPN.
Sign up now on the CyberGhost website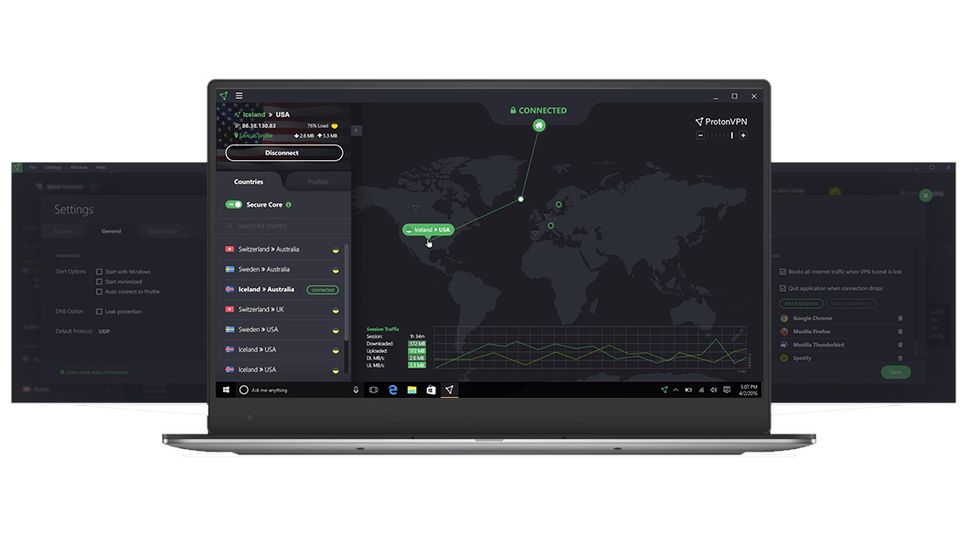 In our Proton VPN review, we found the Swiss provider to be one of the most security- and privacy-conscious providers on the market – but don't think for a second it's all work and no play here.
Excellent connection speeds, a decent number of servers and very reliable apps and connections means Proton is a VPN you can rely on to deliver the goods as a gaming VPN for Valorant. With peaks of 670Mbps, it certainly won't be slowing you down.
It doesn't stop there, though. In our Netflix testing it came out in the top five, unblocking a whole host of locations including the UK, US, and Canada, and it's also able to access tons of other global streaming services.
While it's a little more expensive than most, it's a great choice for those looking to stay safe and secure online. Its Secure Core servers, for example, route your traffic through special bulletproof servers in Iceland, Switzerland or Sweden before sending you on your way to your destination. You won't want to use this feature while gaming, but it's evident that the provider cares about its users' privacy.
Sign up now on the Proton VPN website

Best Valorant VPN FAQ
Why should you use a Valorant VPN?
There are a number of reasons why many players will want to use a Valorant VPN.
For starters, the game is banned outright in a number of countries like Iran and Syria, meaning using a VPN is the only way to access the game. Other countries, like the UAE and Saudi Arabia, block VoIP features, meaning you won't be able to communicate with your party properly. Changing your location with a VPN is a super simple way of getting around this.
Even if you have full access to the game, a Valorant VPN will also provide protection from DDoS attacks from salty enemies, and will generally just keep you safer while playing the game.
Is it legal to use a VPN for Valorant?
Simple answer: yes.
There a no laws around using a VPN with Valorant (or any other games, for that matter).
However, be aware that Riot Games doesn't allow the use of VPNs for region hopping, and may consider it a bannable offense. So, use a Valorant VPN at your own risk, but know that if you use a quality provider, you're unlikely to be found out.