The best unlocked Android phones give the best alternatives to the iPhone without a carrier payment plan. When you purchase a phone unlocked, you can pick a device without having to commit to a specific carrier and wireless plan. And many of the best Android phones are available unlocked, given you ample choice.
Generally, these Android phones are sold directly by the phone makers themselves or through online retailers like Amazon and Best Buy. And once you've made your choice, you can start searching for the best cell phone plan from the phone carrier of your choosing. While you'll have to pay more upfront to buy a phone unlocked, it gives you complete control over your carrier, contract length, cost and more.
So what are the best unlocked Android phones? And which one will best suit your current budget? Here are our current picks.
Update: Samsung just announced the Galaxy S23 and Galaxy S23 Ultra. See our Galaxy S23 hands-on review and Galaxy S23 Ultra hands-on review.
The best unlocked Android phones right now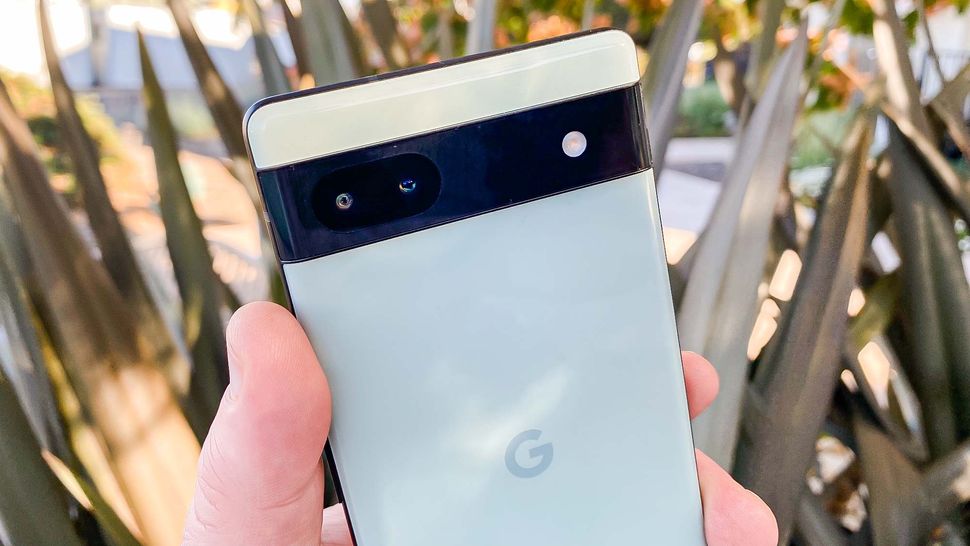 The Google Pixel 6a is so close to a perfect budget phone. It runs on the same Tensor processor that powers the Pixel 6. That means the same AI-driven features on that more premium phone are available on this sub-$500 model. And Google even ups the ante by introducing new capabilities to its stellar Magic Erase photo editing feature.
Speaking of photos, the Pixel 6a carries on the tradition of Google's budget phones offering superior photo-taking skills. The camera hardware on the Pixel 6a doesn't necessarily impress, since it's not really all that new, but Google's flair for computational photography means the photos you take with this phone will top images by similarly priced camera phones. You may even get photos that rival what a more premium handset can produce.
We wish the battery life on the Pixel 6a was better, but sometimes for a cheaper price, you make trade-offs. The great thing about the Pixel 6a is that those sacrifices are few and far between.
Read our full Google Pixel 6a review.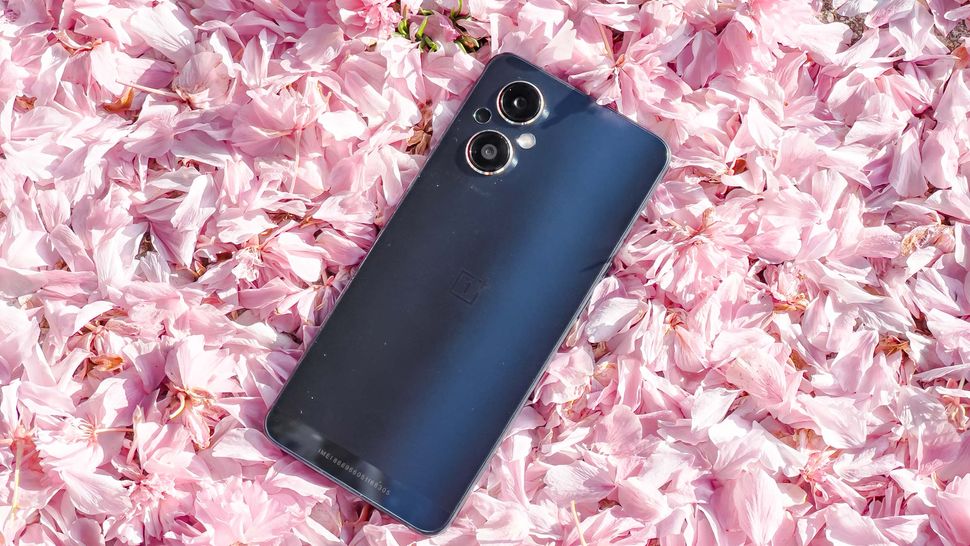 Phones that work with 5G networks no longer need to flirt with $1,000 prices. Device makers have rolled out cheaper 5G phones, and OnePlus lowers the threshold even further with the OnePlus Nord N20 5G.
While this is certainly a budget phone — the disappointing camera performance confirms that — you do get some premium features in the OnePlus Nord N20 5G, including a professional look, in-display fingerprint sensor, and good performance. We also like the battery life, which outperformed the average smartphone even with the faster refresh rate enabled.
The OnePlus Nord N20 5G is now available unlocked at Amazon, Best Buy and OnePlus's online store. You'll need to use it with a carrier that works with T-Mobile's 5G network to enjoy faster speeds, but there are plenty of T-Mobile MVNOs out there, including Mint Mobile and Google Fi.
Read our full OnePlus Nord N20 5G review.
The changes that Samsung made with the Galaxy S23 lack the pizzaz of some Galaxy S23 Ultra features. Nevertheless, there are some solid improvements over past Galaxy S flagships, largely driven by the introduction of the customized Snapdragon 8 Gen 2 chipset.
Not only does this silicon bolster the Galaxy S23's performance, it also helps improve battery life over last year's model, addressing one of our key concerns about Samsung's flagships.
Samsung also improved the Galaxy S23's display, giving it the same maximum brightness as the Galaxy S23 Plus and Galaxy S23 Ultra screens. Throw in some worthwhile if not earth-shattering photo processing improvements, and this is certainly a solid addition to the Galaxy lineup.
At $799, it's the Samsung flagship most people can afford, and they'll be getting plenty of premium features for their purchase.
Read our full Samsung Galaxy S23 review.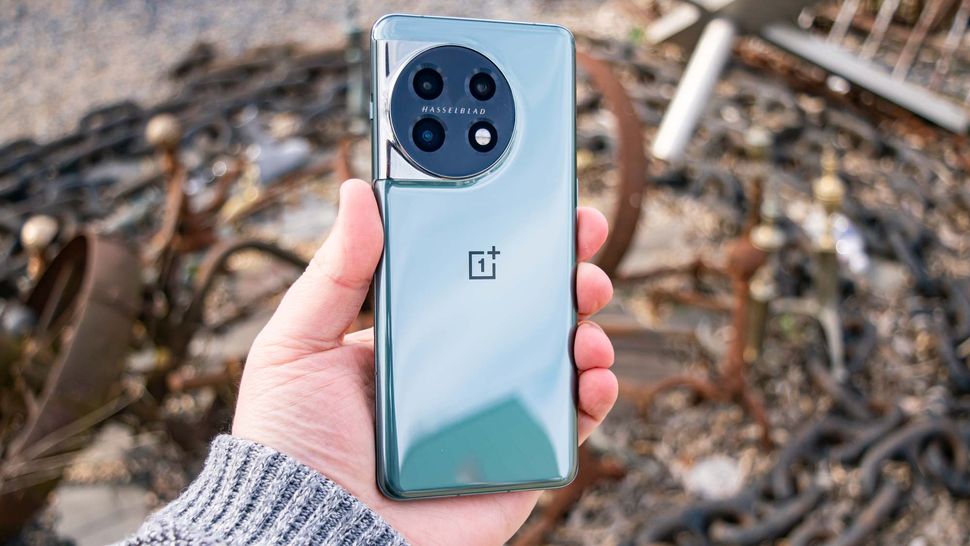 When it comes to an unlocked phone, you want the best bang for your buck since you're more than likely paying for it upfront. Sure, you could drop $1,000 or more on the latest flagship from Samsung, but what if you could save some cash and get an excellent top-tier phone?
That's the OnePlus 11, a handset that starts at $699 that offers the beastly Snapdragon 8 Gen 2 chipset, 8GB or 16GB of RAM, a beautiful 6.7-inch AMOLED 120Hz display, and battery life that beats most devices on this list. It also rocks some powerful cameras that challenge many of the top phone cameras.
Sure, it doesn't have the Galaxy S23 Ultra's ridiculous zoom powers, nor the Pixel 7 Pro's AI smarts, but it stands as a testament to the OnePlus flagship killers of old. Except this time, it arguably earns that title.
Read our full OnePlus 11 review.
Being on a tight budget doesn't mean flagship phones are out of reach. With a starting price of $599, the Google Pixel 7 gives fans of unlocked phones a way to get a leading Android flagship handset without busting their budget.
You don't make many compromises for the Pixel 7's lower price — there's no telephoto lens and the screen refreshes at 90Hz instead of a faster 120Hz rate. And you still get outstanding cameras that benefit from Google's know-how with computational photography. The new Tensor G2 chipset powering the Pixel 7 enables a number of experiences like call management and on-device dictation that other Android phones can't match.
Read our full Google Pixel 7 review.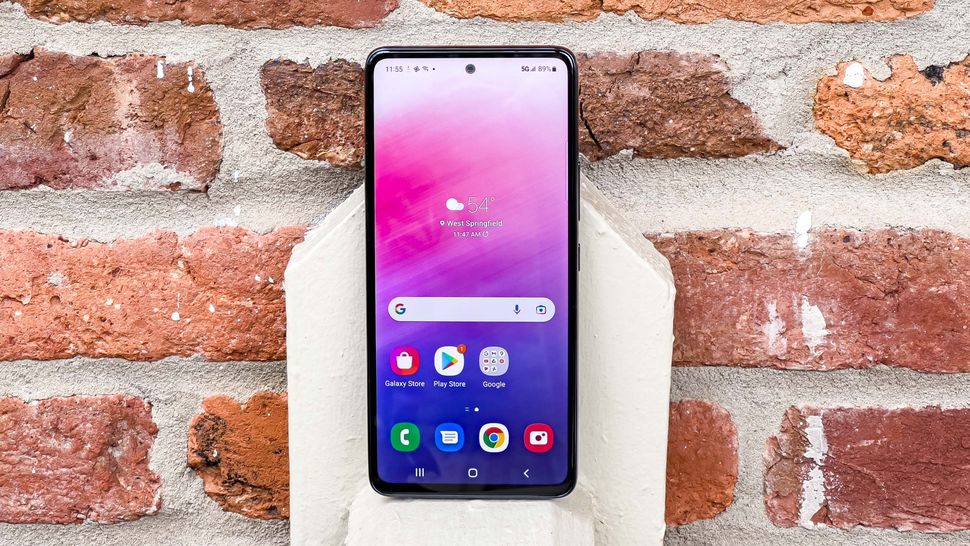 If your idea of the best unlocked Android phone begins and ends with a device from Samsung, turn to the Galaxy A53. It's got a low price at $449 that's easy for unlocked phone fans to swing. But it also includes some high-end features you might not expect from a midrange handset.
The Galaxy A53 features a 6.5-inch display with a 120Hz refresh rate for smoother scrolling and more immersive experiences. While that can take a toll on battery life, the A53 matched the average smartphone on our battery test with its 120Hz enabled; with the faster refresh rate turned off, the phone lasted even longer on a charge.
You won't get flagship-level performance from the Galaxy A53, but there is enough under the hood to handle common smartphone tasks and apps. And you'll appreciate the polished design and IP67 water resistance rating that hides the Galaxy A53's budget roots.
Read our full Samsung Galaxy A53 review.
The Pixel 7 Pro is a refinement over the excellent Pixel 6 Pro from last year. It sports an upgraded Tensor G2 processor, a brighter display, and 5x optical zoom. It's a great phone with plenty of smarts and useful features.
Where it lags behind the Galaxy S22 Ultra, however, is battery life. The Pixel 7 Pro performed horribly in our in-house battery life test, over three hours less than the 10-hour average we want to see from smartphones. But the cameras make up for it, with the Pixel 7 Pro offering the best pictures on an Android phone.
And for $899, it's hard to beat the Pixel 7 Pro, especially since the Galaxy S22 Ultra is $300 more. That S Pen and impressive optical zoom better be worth it, otherwise, Google has the upper hand on value.
Read our full Pixel 7 Pro review.
When looking at the best unlocked Android phones, we like to see things that make a handset standout. In the case of the Zenfone 9, it's the diminutive size and horsepower. This little guy is powered by a Snapdragon 8 Plus Gen 1 chipset, which is the most powerful processor you can get in an Android phone right now.
Starting at $799 for the base model, the Zenfone 9 does a lot of what you could want from a smartphone, minus a telephoto lens. Its cameras are pretty good all things considered, even with the slightly warm tones that add a yellowish tinge to some photos.
The Zenfone 9 hits hard, especially since it's such a little phone.
Read our full Asus Zenfone 9 review.
Editor's note: Samsung just announced the Galaxy S23 series. Be sure to check out our Galaxy S23 and Galaxy S23 Plus hands-on review.
Samsung's flagships usually top our Android phone rankings, but they're also quite expensive, making them tough to buy unlocked. The Samsung Galaxy S22 gives you an option for getting one of the best unlocked Android phones without having to put a big dent in your wallet, as it costs $799 — $200 cheaper than the Galaxy S22 Plus.
You're still getting plenty of top features with the Galaxy S22, from a powerful Snapdragon 8 Gen 1 chipset to a triple camera array that includes improvements to the main sensor and telephoto lens. Samsung has also beefed up low-light photo capabilities in the Galaxy S22 lineup, and this model benefits from those changes.
Add a very bright display and a compact form factor that's easy to use with one hand, and the Galaxy S22 becomes a very compelling option, even if it's a little pricey than more affordable unlocked phones.
Read our full Samsung Galaxy S22 review.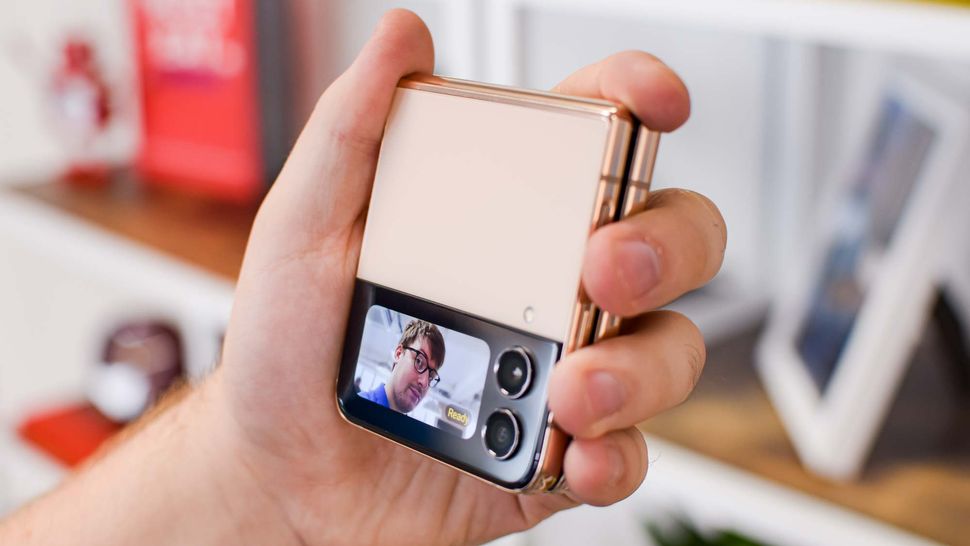 We came away from our Galaxy Z Flip 4 review mostly impressed. Not only is the new foldable's design ever so slightly sleeker, the battery life has vastly improved over the Galaxy Z Flip 3 last year. In our custom battery life test, the Flip 4 went for considerably longer than its predecessor.
The folding 6.7-inch Super AMOLED display is beautiful, even though the display crease remains very noticeable. The Snapdragon 8 Plus Gen 1 allows the Galaxy Z Flip 4 to chew through any task, even intensive gaming. And its increased power efficiency is likely helping the handset's better battery life.
The cameras are a mixed bag. On the one hand, the new night mode is fantastic; but on the other, the daytime photos are less than exciting with Samsung's characteristic oversaturated look. If the Galaxy Z Flip 4 put out the same photos as the Galaxy S22, we'd be a lot happier.
Even so, the $999 Galaxy Z Flip 4 is certainly worth your while if you want to jump into the world of foldables. You'll make some compromises over similarly-priced phones, but the novelty might be worth it to you.
Read our full Samsung Galaxy Z Flip 4 review.
What is an unlocked Android phone?
When it comes to buying a new phone, you have two options — an unlocked device or one that's tied to a phone carrier. In a nutshell, unlocked simply means you are getting a phone with no connections to a carrier yet.
This allows you to hand pick one of the best cell phone plans for your phone. While unlocked phones are nearly always the cheaper option overall, you do have to pay for the phone up front. (Carriers let you pay off your phone in installments to keep you tied to their service.)
But with one of the best unlocked Android phones, you're free to choose a cheap plan from somewhere like Mint Mobile or opt for service with more of the bells and whistles from AT&T or Verizon.
How we test the best unlocked Android phones
In order for a smartphone to make our best phone list, it needs to excel on several tests that we run on every handset. We perform some of these tests in our labs and some in the real world.
When it comes to performance, we rely on such synthetic benchmarks as Geekbench 5 and 3DMark to measure graphics performance. These tests allow us to compare performance across iPhones and Android devices. We also run a real-world video transcoding test on each phone using the Adobe Premiere Rush app and time the result. (We unfortunately have to skip this test on some phones due to app compatibility issues, but we attempt this benchmark with each device we get in to review.)
Swipe to scroll horizontally
Performance benchmarks

| | | |
| --- | --- | --- |
| Row 0 - Cell 0 | Geekbench 5 (single-core / muiticore) | 3DMark Wild Life Unlimited (FPS) |
| Pixel 6a | 1029 / 2696 | 34 |
| Nord N20 | 696 / 1995 | 7 |
| OnePlus 11 | 1166 / 4962 | 84 |
| Pixel 7 | 1054 / 3021 | N/A |
| Galaxy A53 | 745 / 1888 | 14 |
| Pixel 7 Pro | 1060 / 3046 | N/A |
| Zenfone 9 | 1190 / 4069 | 58 |
| Galaxy S21 FE | 1101 / 3199 | 34 |
| Galaxy S22 | 1222 / 3341 | 60 |
| Galaxy Z Flip 4 | 1291 / 4015 | 67 |
To measure the quality of a phone's display, we perform lab tests to determine the brightness of the panel (in nits), as well as how colorful each screen is (DCI-P3 color gamut). In these cases, higher numbers are better. We also measure color accuracy of each panel with a Delta-E rating, where lower numbers are better and score of 0 is perfect.
Swipe to scroll horizontally
Display benchmarks

| | | | |
| --- | --- | --- | --- |
| Row 0 - Cell 0 | sRGB (%) | DCI-P3 (%) | Delta-E |
| Pixel 6a | 131.3 (Adaptive) / 111.1 (Natural) | 93 (Adaptive) / 78.7 (Natural) | 0.25 (Adaptive) / 0.2 (Natural) |
| Nord N20 | 179 (Vivid) / 103 (Gentle) | 127 (Vivid) / 73 (Gentle) | 0.34 (Vivid) / 0.3 (Gentle) |
| OnePlus 11 | 171 (Vivid) / 117 (Natural) | 121 (Vivid) / 83 (Natural) | 0.31 (Vivid) / 0.24 (Natural) |
| Pixel 7 | 109.3 | 77.4 | 0.28 |
| Galaxy A53 | 204 (Vivid) / 123 (Natural) | 145 (Vivid) / 87 (Natural) | 0.32 (Vivid) / 0.31 (Natural) |
| Pixel 7 Pro | 104.9 | 74.3 | 0.28 |
| Zenfone 9 | 157.3 (Optimal) / 184 (Natural) | 111.4 (Optimal) / 130.3 (Natural) | 0.28 (Optimal) / 0.3 (Natural) |
| Galaxy S21 FE | 207.4 (Vivid) / 119.8 (Natural) | 146.9 (Vivid) / 78.5 (Natural) | 0.32 (Vivid) / 0.29 (Natural) |
| Galaxy S22 | 213.3 (Vivid) / 112.1 (Natural) | 151.1 (Vivid) / 79.4 (Natural) | 0.33 (Vivid) / 0.24 (Natural) |
| Galaxy Z Flip 4 | 186.7 (Vivid) / 110.1 (Natural) | 132.2 (Vivid) / 78 (Natural) | 0.36 (Vivid) / 0.24 (Natural) |
One of the most important tests we run is the Tom's Guide battery test. We run a web surfing test over 5G (or 4G if the phone doesn't have 5G support) at 150 nits of screen brightness until the battery gives out. In general, a phone that lasts 10 hours or more is good, and anything above 11 hours makes our list of the best phone battery life.
Swipe to scroll horizontally
Battery life benchmark

| | |
| --- | --- |
| Row 0 - Cell 0 | Battery life (Hrs:Mins) |
| Pixel 6a | 6:29 |
| Nord N20 | 11:20 |
| OnePlus 11 | 13:10 (Adaptive) / 12:48 (60Hz) |
| Pixel 7 | 7:03 |
| Galaxy A53 | 9:48 (120Hz) / 10:38 (60Hz) |
| Pixel 7 Pro | 6:31 |
| Zenfone 9 | 13:13 (Adapative) / 12:52 (120Hz) / 13:20 (60Hz) |
| Galaxy S21 FE | 7:40 (120Hz) / 9:15 (60Hz) |
| Galaxy S22 | 7:54 (Adaptive) / 8:20 (60Hz) |
| Galaxy Z Flip 4 | 8:33 (Adaptive) / 8:57 (60Hz) |
Last but not least, we take the best phones out in the field to take photos outdoors, indoors and at night in low light to see how they perform versus their closest competitors. We take shots of landscapes, food, portraits and more, and also allow you to be the judge with side-by-side comparisons in our reviews.