The best used smartphones are a great way to save money, and in this economy ever penny you save is a win. A shiny new flagship might be a satisfying purchase, but the used market helps you save money without sacrificing too much functionality and performance.
The best phones always get a generous price cut when their successors launch, and those are great places to start. And with some people religiously upgrading year after year, it's easy to pick up a gently-used handset for a much more affordable price. Whether you want an iPhone 12, a shiny Samsung Galaxy S21, or something else entirely, these are all the very best used smartphone you can buy right now.
Generally speaking it's a good idea to go looking for a used smartphone right as its successor launches. Not only does this mean the value of your would-be phone is dropping, it means there are going to be people that are willing to sell to pay for their own upgrades.
So with the likes of the Samsung Galaxy S22 now here, now is a great time to pick up an older Galaxy handset. The Galaxy S21 in particular has seen some hefty price cuts over the past year and a half, while still maintaining the solid hardware and performance that made it so desirable when it was new.
The same can be true of the iPhone 13. The iPhone 14 has just arrived, and there have been some complaints about how similar the two devices are. With last year's device now getting some lovely price cuts, this means you save money without necessarily losing out on quality and performance. The iPhone SE 2020 may have things like the A13 Bionic processor, but the iPhone 13 still has all the makings of a flagship phone.
If you're needing something bigger then a phablet like the Galaxy S21 Ultra might be the way to go. It's not as old as some of the other devices on this list, but with the Note range officially dead, you may want to get the next-based thing. Especially with since this is one of only two Galaxy S phones that support the S Pen
The Google Pixel 5 also remains a solid choice, even with the Pixel 6 (and Pixel 6 Pro) significantly raising the bar for what Pixel phones should offer. Google's ageing flagship may not be a powerhouse like some of the others, but it still looks great, offers a solid battery life, and enjoys all the software benefits of being a Pixel device.
If that's not your jam, there's always the OnePlus 9. Already out shadowed by the OnePlus 10 range, but with plenty more to give. Certainly if you value battery life and performance, and can't live without the silky smooth displays you just can't get on cheaper devices.
Of course if you really want to save your cash for other things, you can opt for something like the iPhone SE and Google Pixel 5a. Both phones are relatively cheap if you bought them brand new, and while they aren't designed to be state of the art the tech inside them is still incredibly impressive. And by buying used means you can pick one up for some incredibly affordable prices.
With new phones releasing all the time, older devices are being phased out — making this list of the best used smartphones one to watch going forward. Let's take a closer look.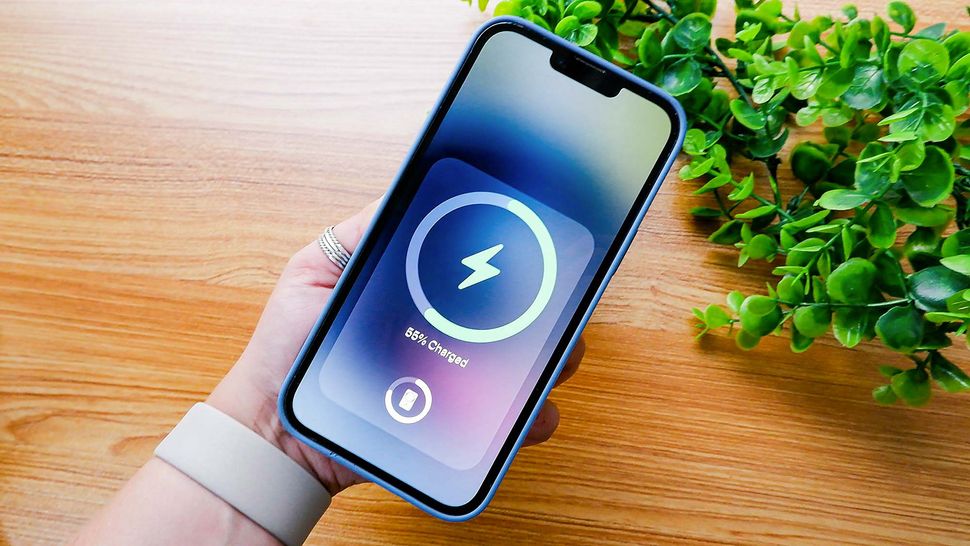 The iPhone 13 may not be relegated to the iPhone 14's shadow, but that's no reason to dismiss last year's model out of hand. Especially since, as people have been quick to point out, the difference between the standard iPhone 13 and iPhone 14 models aren't that great.
Both phones still have the A15 Bionic chipset, with the iPhone 14 Pro range getting exclusive use of the more powerful A16 Bionic. The iPhone 14 does get an extra core in the GPU, mind, but the difference isn't as stark. Both phones also come with the same display and dimensions, though the iPhone 13 has a one hour shorter battery life and no autofocus on the front-facing camera.
Then again it's also much cheaper, especially if you pick up a used model. Apple isn't selling refurbished iPhone 13s yet, so the coveted Apple guarantee means paying the full $699 price tag.
However third party vendors do sell the phone for noticeably less — though your quality will vary from device to device. While a lot of prices seem to be around $600, that's still $100 cheaper than a brand new device. And noticeably less than buying a refurbished model from Amazon (opens in new tab), which is barely discounted right now.
Of course if you're not ready for an iPhone 13 just yet, keep your eyes open. Now that the iPhone 14 range is here, prices are only going to decrease. More so after the iPhone 14 Plus arrives on October 7.
What you'll pay for a used iPhone 13
From $590 on Swappa (opens in new tab)
From $691 on Amazon (Refurbished) (opens in new tab)
From $469 on Gazelle (opens in new tab)
From $599 on Decluttr (opens in new tab)
Read our full iPhone 13 review
Samsung is not one for making huge changes from one flagship to another, so you're not going to miss out a lot by opting for the Galaxy S21 instead of the newer, shinier Galaxy S22. In fact, on paper, the difference between the two is almost negligible.
That means you get reverse wireless charging, 25W fast charging, 5G, a 50MP telephoto main camera, and the same OneUI you'll find on Samsung's other devices. Like it's predecessor, the Galaxy S20, it doesn't have a headphone jack, but you can't have everything.
The best part is that the phone is powerful enough that you'll be able to keep hold of it for a long time. Especially now Samsung is promising even more years of Android and security updates.
What you'll pay for a Samsung Galaxy S21
From $327 on Amazon (Refurbished) (opens in new tab)
From $259 on Swappa (opens in new tab)
From $379 on Decluttr (opens in new tab)
From $314 on Gazelle (opens in new tab)
Read our full Samsung Galaxy S21 review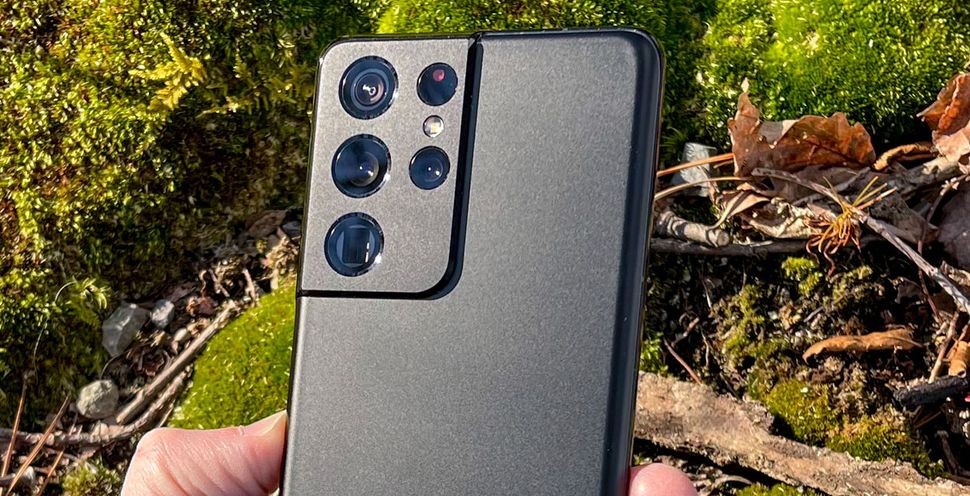 The Galaxy Note range is dead, but only in name. Instead the Galaxy S Ultra range has risen in its place, starting with the S21 Ultra. While not bundled with an S Pen, like the S22 Ultra, the S21 still supports Samsung's stylus, and offers a bunch of productivity features and software.
The S21 Ultra may have cost over $1,000 when it launched, but competition from the flashier Galaxy S22 Ultra means it has had some significant price cuts over the past month or so. So if you want a large screen phone, with optional stylus support, but for a low price, this is your best bet.
What you'll pay for a used Galaxy S21 Ultra
From $495 on Amazon (Refurbished) (opens in new tab)
From $433 on Swappa (opens in new tab)
From $499 on Gazelle (opens in new tab)
From $529 on Decluttr (opens in new tab)
Read our full Galaxy S21 Ultra review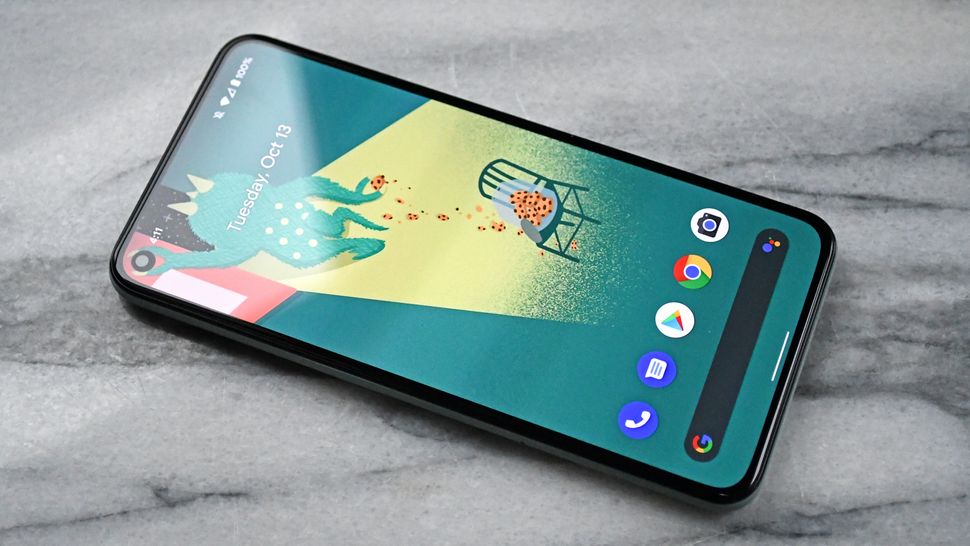 The Google Pixel 5 has a lot going for it, but it always felt overpriced for what it was. Thankfully the launch of the much more impressive Pixel 6 means the price has started dropping, and will likely continue as people start to offload their older devices.
While the Snapdragon 765G may seem underwhelming, the Pixel 5 sill packs in a lot of great features. There's the 90Hz display, a solid nine and a half hour battery life, and an incredible camera with a new ultrawide lens. Plus there's all the usual software and camera features that makes the Pixel range so popular, which includes first access to the latest Android software updates.
What you'll pay for a used Google Pixel 8
From $300 on Amazon (Refurbished) (opens in new tab)
From $189 on Swappa (opens in new tab)
From $279 on Gazelle (opens in new tab)
From $289 on Decluttr (opens in new tab)
Read our full Pixel 5 review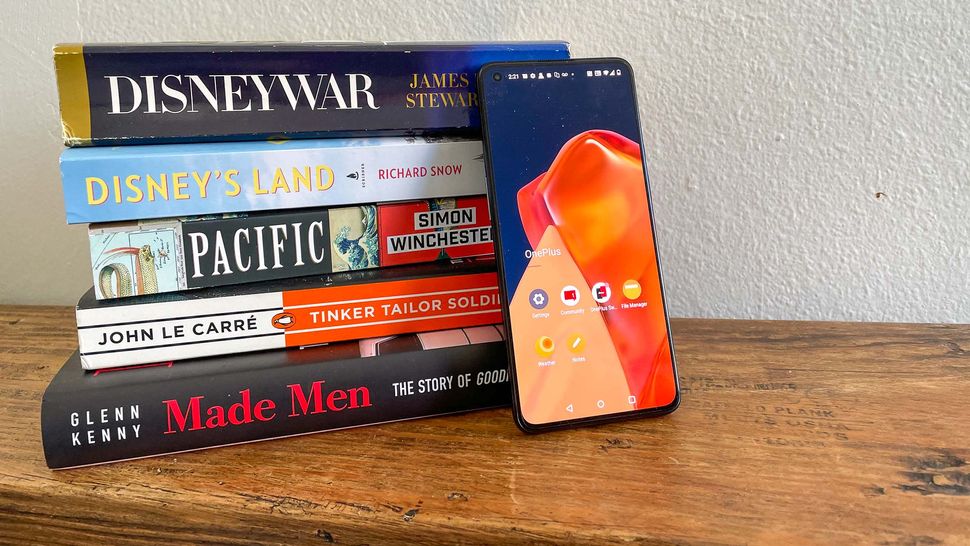 OnePlus produces some fantastic phones, though they certainly release a lot of them. Which is why picking up last year's OnePlus 9 is always worth thinking about. With the OnePlus 10 Pro on sale, you can expect to find the previous device for a lot less than it would have cost you this time last year.
Not only does OnePlus throw in an incredible display, fast charging, 5G and a powerful Snapdragon 888 processor, you also have one of the best batteries lives we had seen at the time of testing. On top of that Oxygen OS has proven itself to be one of the cleanest versions of Android you can buy.
The camera isn't the best, but it is still better than previous OnePlus devices have had to offer. The battery is also pretty solid, with almost 11 hours of life regardless of whether you switch on the fancy 120Hz refresh rate or not. While the cheaper OnePlus Nord series might be more appealing to some, they do still make plenty of compromises. The OnePlus 8 might be over a year old, but it's still flagship through and through.
What you'll pay for a used OnePlus 9
From $389 on Amazon (Renewed) (opens in new tab)
From $246 on Swappa (opens in new tab)
Read our full OnePlus 9 review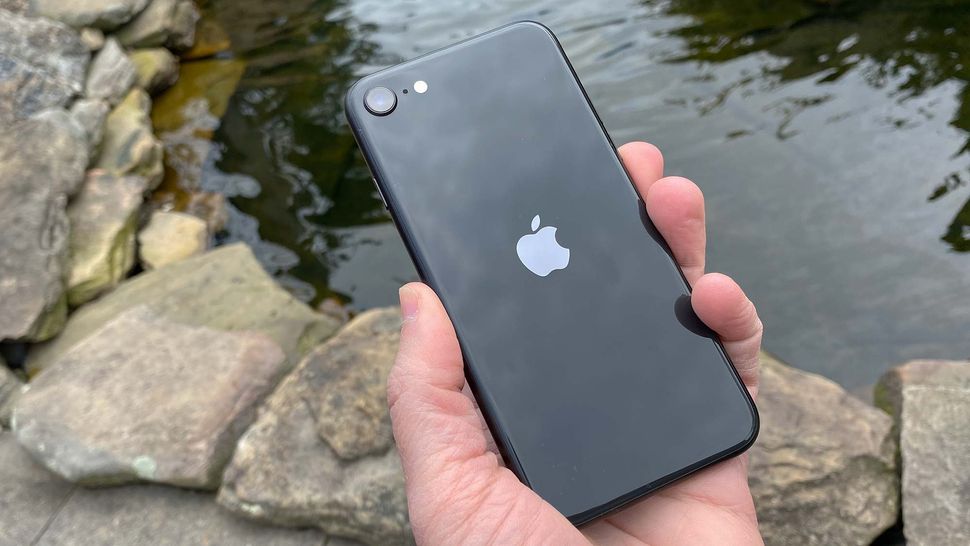 The iPhone SE 2020 is already a great value phone, but picking up a used model means you can save even more on Apple's budget iPhone. Your savings will be limited, considering the phone's $399 MSRP, but now that the iPhone SE 2022 is here the second generation model's price is going down.
You can have an iPhone 8-inspired design, but with some of the same hardware as the iPhone 11. There's the powerful A13 Bionic processor, wireless charging, a 12MP camera that uses computational photography to great effect, water resistance, and a solid nine plus hours of battery life based on our testing.
What you'll pay for a used iPhone SE (2020)
From $169 on Amazon (refurbished) (opens in new tab)
From $159 on Decluttr (opens in new tab)
From $139 on Gazelle (opens in new tab)
From $143 on Swappa (opens in new tab)
Read our full iPhone SE review.
Now that the Pixel 6a is here you're going to start seeing the Google Pixel 5a drop in price. So $449 was a little too pricey for you, then you'll want to keep your eyes peeled. We dubbed the Pixel 5a the "king of affordable phones" thanks to it's impressive feature set, wrapped up in a low-priced package.
It's got a large 6.34-inch display, sub-6GHz 5G, a dual camera setup with 12.2 MP and 16MP ultrawide lenses, and an 8MP selfie camera. The battery is also pretty great, lasting 9 hours and 45 minutes during our testing regiment. It still lacks wireless charging, but that's a sacrifice you'd have to make to save some dollars.
From $300 on Amazon (refurbished) (opens in new tab)
From $254 on Swappa (opens in new tab)
From $259 on Gazelle (opens in new tab)
Read our full Pixel 5a review
How to pick the best used smartphone for you
Deciding which used smartphone to buy is a bit harder than choosing a new phone, for obvious reasons. Aside from the fact you want to ensure the particular device you're looking at is in acceptable condition, you also have to consider whether or not the model you're interested in will be up to the task to handle what you expect to throw at it.
Flagship smartphones are more powerful than many of us realize, and so even if you buy a device that's two years old, you're still likely to get a phone that's more than powerful enough to handle everyday tasks. From browsing social media apps and websites, to GPS navigation, video and music streaming and snapping photos.
Where you might begin to see an older phone sweat pertains to those really taxing use cases, like playing the most strenuous, graphically rich mobile games and 4K video recording. Additionally, if the battery in an old phone has never been replaced with a fresh unit, it's likely deteriorated to the point where it won't last very long on a charge — another factor to consider.
You also have to be mindful of the status of software and security updates on the device. This is a particular area in which it pays to buy an older iPhone, because Apple supports its handsets for far longer than the standard 2-3 year policies Android phone makers commit to. In fact, the iPhone 6S — a device that released in 2015 — can still get iOS 15, the newest version of Apple's mobile operating system. The best case scenario on Android is the three years of updates Google reserves for its own Pixel devices and Samsung devices bought after 2019.
How we test smartphones
Every smartphone Tom's Guide evaluates is tested for several days in real-world use cases and benchmarked with a gamut of performance-measuring apps. In terms of performance, we used Geekbench 5 to measure overall speed and GFXBench to measure graphics performance.
We also use our own video editing test in the Adobe Premiere Rush app to see how long it takes to transcode a clip, which we run on both Android phones and iPhone to compare performance.
We use a light meter to ascertain display quality data, like brightness and color accuracy, and our proprietary battery test determines longevity on a charge by continuously loading live webpages over a 4G or 5G network. We set each phone to 150 nits of screen brightness and try to use T-Mobile's network each time in order to achieve comparable results across phones.
Lastly, we explore the software, test gaming performance and conduct live camera comparisons with rival handsets — and each of these factors play a part in our comprehensive verdict.