15 Best iPhone 7 Accessories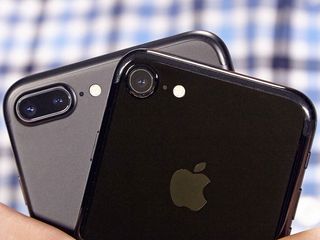 15 Best iPhone 7 Accessories
The iPhone 7 and iPhone 7 Plus are both strong phones, but they're not quite complete. While you can dunk them, you shouldn't really drop them, so you'll need a good case. And because they don't come with a headphone jack, these handsets are begging for wireless audio. Plus, you could always use a battery life booster.
Here are 15 accessories that will make using the iPhone 7 far more appealing.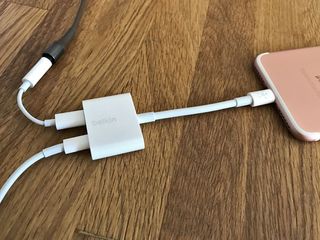 Belkin Lightning Audio and Charge Rockstar
This accessory is designed to offer dual functionality to iPhone 7 owners who aren't so keen on losing the headphone jack. The Rockstar plugs into the iPhone 7's Lightning port features two ports on the other end: one for charging your phone and another to plug in the Lightning earbuds that come with the iPhone 7. Without the adapter, users cannot charge the device and listen to music at the same time. It's a handy add-on.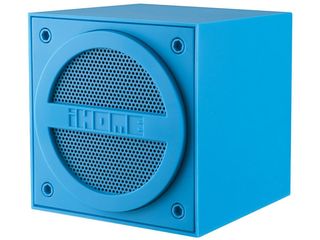 iHome Bluetooth Rechargeable Mini Speaker Cube
This tiny cube costs just $24.99 and looks like a box sitting on a desk or floor. However, when it's connected wirelessly to the iPhone 7, the speaker delivers solid sound for the price. And like the other speakers in this roundup, the iHome Bluetooth Rechargeable Mini Speaker Cube can connect with others to create a surround-sound effect. It's a cheap way to get wireless sound from the iPhone.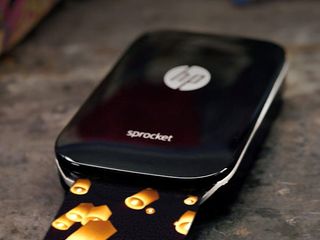 HP Sprocket Photo Printer
HP has a neat accessory for those who like to snap pictures with the iPhone 7. Called the Sprocket, it's a tiny photo printer capable of immediately outputting images to a 3 x 2-inch sheet of paper. The device connects to the iPhone 7 and allows users to print images from the built-in camera, social media accounts, and other apps. Additionally, the printer works with standard paper or stickers, and the prints are water-resistant and smudge-proof.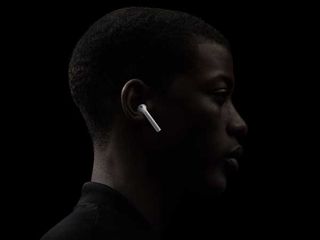 Apple AirPods
Designed to wirelessly connect to the iPhone 7, Apple's Airpods are rather small and come with a similarly diminutive charging case. They feature Apple's new W1 chip and use optical sensors and a motion accelerometer to detect when they're in the user's ears to deliver enhanced audio. The AirPods also come with a built-in microphone and last up to five hours on a charge.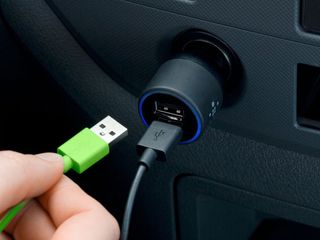 Belkin Car Charger
The Belkin Car Charger is exactly what users would expect: an accessory to deliver power to the iPhone 7 while driving. The accessory, which also comes with a detachable Lightning cable, connects to the lighter port in the vehicle. Users then plug the accessory's cable into the iPhone 7 and get all the charging they need while riding around town. It's a simple but important accessory.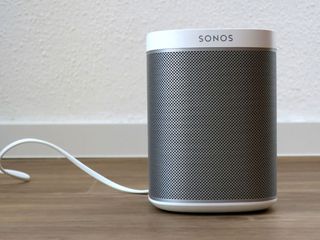 Sonos Play:1 Wireless Speaker
Those who want to listen to music in a different way on the iPhone 7 should consider a wireless speaker like the Sonos Play: 1. The device, which costs $199.95, is a single speaker designed to play tracks over the network with a companion Sonos app running on the iPhone. Those who want stereo sound or wireless speakers in multiple rooms can pick up a few Sonos Play: 1 speakers and control each device individually. If customers buy the Sonos Play: 1 at the Apple Store, they'll get a three-month Apple Music gift card.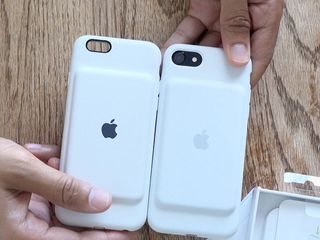 iPhone 7 Smart Battery Case
Apple's iPhone 7 Smart Battery Case might not have the best looks, but the hump on its back is a critical feature for customers who want more battery life in the iPhone 7. Inside that hump is an external battery that offers talk time of up to 26 hours and Internet use on LTE of up to 22 hours. The case effectively adds a second battery to the iPhone, making it last much longer on a single charge.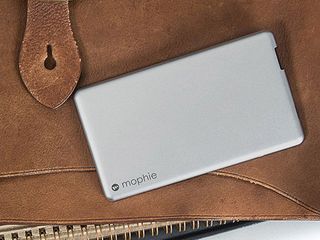 Mophie Powerstation XXL Universal Battery
For those who want even better battery life, there's the Mophie Powerstation XXL. The universal battery has a 20,000 mAh battery that can recharge an iPhone 7 up to seven times before it needs to be recharged. It also has three USB ports so multiple devices can be recharged at the same time. The slender Powerstation can easily fit into a backpack or purse and costs $99.95.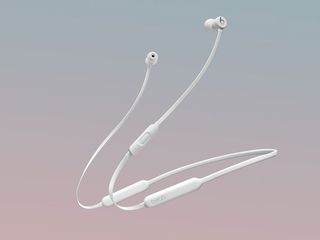 BeatsX
No headphone jack? No problem. The BeatsX wirelessly connect to the iPhone 7 and include a microphone so users have a phone conversation. The Apple-owned Beats says the BeatsX have a fast-charging feature that boosts the battery life to 2 hours after just 5 minutes of charging. For the fashion-conscious among us, it's available in both black and white.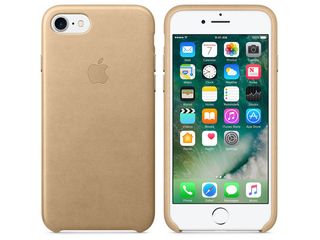 iPhone 7 Leather Case
This case fits snugly around the iPhone 7 and is made of real leather to add a bit more elegance to its design. The case is made to wrap around the iPhone 7's corners to protect them in the event of a fall, and has a microfiber lining so the smartphone isn't easily scratched by the case. The iPhone 7 Leather Case is more about form than function, but it gets the job done.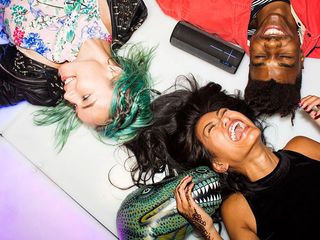 Ultimate Ears Megaboom Portable Wireless Speaker
The Megaboom is a cylindrical device that can beam audio in 360 degrees. It's also lightweight and waterproof, making it ready for a pool party. The device supports Siri, connects via Bluetooth, and can last up to 20 hours on a single charge. The Megaboom is available in an array of colors and available exclusively through the Apple Store.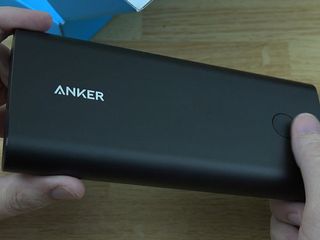 Anker PowerCore+ 26800
This portable battery from Anker comes with Qualcomm Quick Charge technology, allowing the iPhone to get eight hours of additional battery life in 15 minutes. Users will also find it can charge the iPhone up to 10 times before it needs to be recharged itself, and it includes surge and short-circuit prevention to keep Apple's handset safe.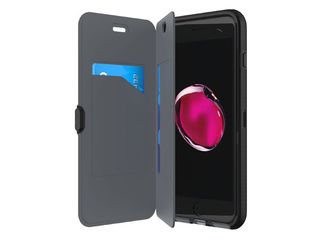 Evo Wallet Case
The Evo Wallet Case is designed for iPhone 7 owners who want protection but also need something that's a bit more useful. It covers the iPhone 7 and has a hard outer shell to protect it from a fall. The Evo also comes with a handy compartment that can hold money, credit cards, and gift cards. The card-storage section can even be detached.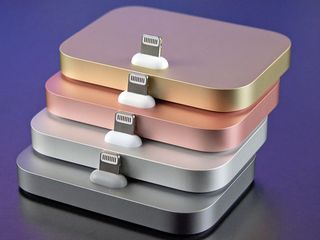 iPhone Lightning Dock
The $49 iPhone Lightning Dock is a simple accessory that lets users prop up their iPhone while it's charging. The dock is perhaps most useful for people working at a desk who want to tap around the display while it's charging or syncing with a computer. There isn't much more to the iPhone Lightning Dock, but it's still nice to have in an office environment.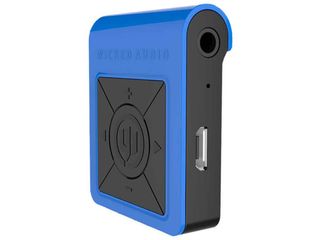 Wicked Audio Reach
Reach takes the audio from the iPhone and feeds it to your wired headphones or earbuds over Bluetooth, acting as a middleman. Of course, it might be simpler to buy wireless headphones, but those who love the headphones they have with the 3.5mm jack can pick up a Reach and still listen to tracks over Bluetooth.