The 14 Most Pointless Video Game Sequels of All Time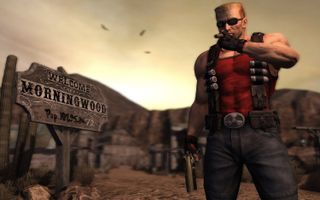 These games shouldn't exist.
Don't let the headline fool you — all of the sequels on this list have a single point: to make money. What makes them figuratively pointless, though, is their painful lack of purpose; these games don't innovate, expand, grow, develop, or foster anything new or worthwhile in their respective series or in the medium as a whole. They're digital cannon fodder, which we're about to put on blast. It's time for these utterly uninspired video game sequels to face justice.
Credit: 2K Garhes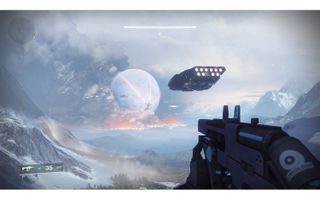 Destiny 2
Destiny 2 is just a glorified expansion pack for the first Destiny. The game's mechanics are more or less identical to the first game's, the core shooting feels the same, environment traversal is practically copy-pasted from the first game … the similarities are endless. Really, the only new thing Destiny 2 does is include an actual story, the likes of which could easily have been downloadable content (DLC) for the first game. Destiny 2 is Destiny, just in a different $60 disguise (and saddled with its own overpriced DLC).
Credit: Activision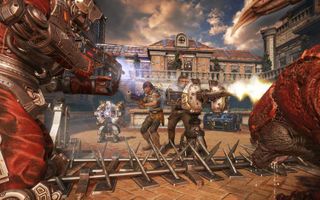 Gears of War 4
Gears of War 4 is the definition of "fine." Does it add anything new to the standard Gears of War formula? Nope. You're still going to spend the entire campaign, multiplayer mode and horde mode scuttling around, smashing into chest-high cover and shooting chunky guns. Every execution feels just how you remember it from Gears 3, and every successful active reload satisfies the same way it always has. Yet, for all these momentary pleasures, the overall experience lacks one key ingredient: anything new. The plot is derivative, the characters are too, and the gameplay hasn't evolved at all. While we're not advocating fixing what isn't broken, maybe Microsoft should add a few extra bells and whistles to its sequel-pumping machine.
Credit: Microsoft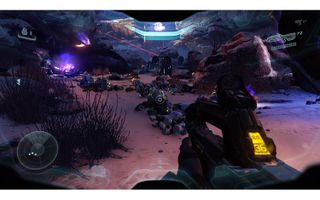 Halo 5
While Halo 4 was a pretty pointless sequel, it was also like a neat new flavor of Doritos. Unnecessary from a dietary perspective, and excessive after the heights of Halo 3/Nacho Cheese and Halo Reach/Cool Ranch, but surprisingly tasty and well-developed. Heck, it even acted as a nice epilogue to the narrative of Halo 3, albeit an unneeded one. Halo 5, on the other hand, undid all the closure of the four previous main-series installments and failed to deliver on its "Rogue Chief" story's promising premise. Plus, it dropped split-screen functionality, a much-loved staple of the franchise. All around, Halo 5 undid the promising start 343 Studios was off to with its previous Halo title (we're not counting Halo: The Master Chief Collection, for obvious reasons).
Credit: Microsoft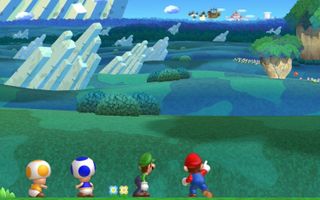 New Super Mario Bros. U
New Super Mario Bros. U is quite literally a Wii U expansion pack for the Wii game of the same name (minus the "U"). The overwhelming majority of in-game assets and animations are the same; the environments are, by and large, the same; the gameplay is one-for-one in nearly all aspects … need we go on? Sure, it's more Super Mario Bros. fun for you and three friends, but it doesn't do the one thing any great new Mario game always does: innovate. This game is the legal definition of a "derivative sequel."
Credit: Nintendo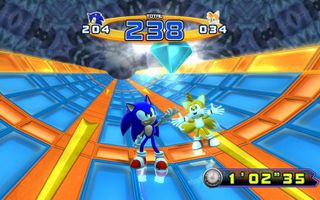 Sonic the Hedgehog 4: Episode 2
After the not-so-hot release of Sonic 4: Episode 1, it was time for Sega to hit the drawing board and pull out all the stops for Episode 2. That meant overhauling the jarring physics, graphical look, level design, music composition style — basically, everything. Sega didn't accomplish any of this. Episode 2 ended up being nothing but a slightly refined take on Episode 1, a Sonic game few wanted a sequel to in the first place. Thankfully, Sonic Mania ended up being the unofficial Sonic 4 episode that made everyone happy, but for a long time, we all had to settle for Sonic 4: Episodes 1 & 2.
Credit: Sega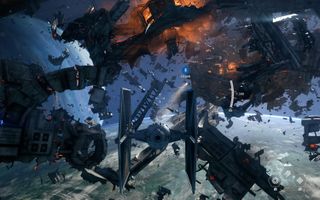 Star Wars Battlefront II
This sequel ultimately did end up having a point: to help illegalize loot boxes and business practices tantamount to the incentivization of child gambling (thanks, EA).Beyond its massive loot-box scandal, though, Star Wars Battlefront II was just about as pointless as could be for a follow-up to the already massively underwhelming Star Wars Battlefront. While SWBFII shoved in twice as much content as the first game, it failed to remedy any of that game's real issues: the floaty physics, the spongy bullets (lasers), the impactless time-to-kill rate and the game's lack of truly unique class types (no droidekas, no hover-capable jet troopers, etc.). Instead, we got a slightly souped-up version of one of the worst series reboots in gaming history. If you want a true Battlefront experience, go play Pandemic's SWBF and SWBF2, the originals from 2004 and 2005 — they hold up to this day.
Credit: Electronic Arts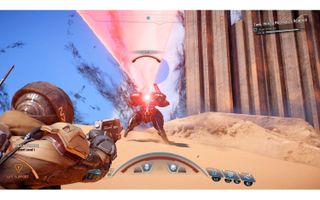 Mass Effect: Andromeda
Conceptually, Mass Effect: Andromeda should've been the most ambitious and, potentially, best Mass Effect game in the series. And maybe it was, at some point. But the product we got at the end of the game's lengthy development cycle was not that game. Riddled with bugs, technical errors, ugly animations, a lackluster story and a painfully bland rehash of previous Mass Effect games' gameplay, Andromeda failed to live up to its core concept's potential: that of exploring the stars in a universe-spanning colonization adventure with literally infinite potential. While in the drawing board phase, the game was going to include space travel, exotic planets and new races, and it was going to build a whole new world with new gameplay, completely redefining the Mass Effect series in the process. Sadly, logistics failed to align, resulting in the derivative, flawed game we got.
Credit: Electronic Arts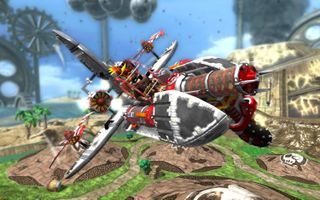 Banjo-Kazooie: Nuts & Bolts
While this is a perfectly OK game by most people's metrics, fans of Banjo-Kazooie are entitled to their commonly held stance that Nuts & Bolts is a pointless sequel. After all, it de-emphasizes the series' core gameplay, precision platforming, in favor of car building and vehicle traversal. If a developer is going to change the trajectory of a franchise that wildly, why even call it a part of the series? Nuts & Bolts could've been its own new IP and would likely have received less ire. Yet, the developer decided to tack on the name of a famous platforming duo and, in the process, rile up those characters' fans for no reason. Was it a pointless sequel? Entirely. But was it a pointless game? Not necessarily, as long as you forget who the two titular characters are.
Credit: Microsoft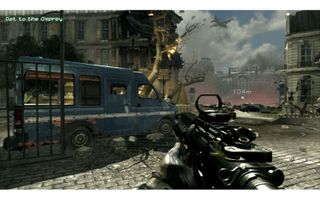 Every Call of Duty post-Modern Warfare 2
The end of thought-provocation or any sort of innovation in this franchise came with the "No Russian" mission in Modern Warfare 2. Since then, each Call of Duty has run off the same tired engine, pumping out dated visuals and unbalanced, kill-trading, twitch-reflex gameplay. Network issues are a constant plague over the CoD franchise all these entries later, because Activision refuses to go all in on dedicated servers. The storytelling quality has diminished with each entry, to the point that Black Ops 4 is skipping a story altogether. Goodness, this franchise is just a digital ocean's worth of wasted potential. It doesn't matter what setting or skin Activision drapes over the next CoD game — just like the last one, and the one before that, and before that, it'll be mediocre at best and insulting at worst.
Credit: Activision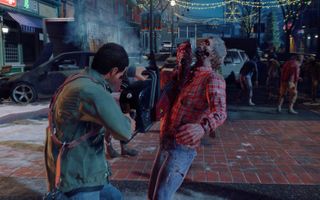 Dead Rising 4
Dead Rising has never been a brilliant series that's depended on invention and ingenuity. No, it's relied on simpler pleasures such as mass-murdering zombies and constructing cool weapons. Somehow, Dead Rising, after three successful entries, weakened that simple formula with a pointless cash-grab sequel that took away some of the franchise's best components. Dead Rising 4 lacked co-op, the series' lauded doomsday timer and the general polish that made the previous three outings so enjoyable. While the core zombie-slashing action remains intact in DR4, it's just not enough to justify the game's existence.
Credit: Capcom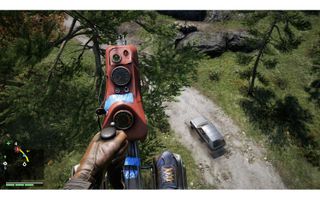 Far Cry 4
Far Cry 4 is little more than a Nepal-themed palette swap of Far Cry 3. It's got an imitation-brand version of FC3's eccentric villain, a near-identical set of gameplay mechanics (barring a cute little mini-helicopter that's new to FC4) and a copy-paste "exotic" locale that simply swaps out palm trees for east Himalayan firs and calls it a day. Far Cry 4's not even a passable pointless sequel like Gears of War 4 is, because, for all the figurative and literal assets it lifts from Far Cry 3, it fails to lift the most important thing: a decent protagonist. Ajay Ghale has no reason for doing anything that he does in Far Cry 4. His starting motivations and internal drive fail to justify his random transition to mass murderer and revolutionary in a conflict he doesn't even understand. That's a huge departure (a far cry, if you will) from Far Cry 3's Jason Brody, a protagonist whose fall into insanity fit the game's narrative progression.
Credit: Ubisoft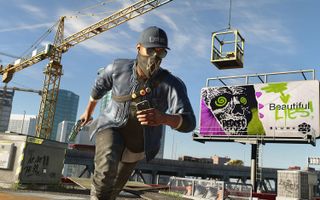 Watch_Dogs 2
Watch_Dogs 2 did distance itself from its gloomy predecessor via the introduction of Marcus Holloway and its utilization of a more vibrant color palette. But that didn't come close to fixing Watch_Dogs' core issues: the series' shoddy presentation and gameplay. The first game looked and played like an ugly Grand Theft Auto clone with a "tap to win" button, and the sequel didn't do anything to remedy that, besides boosting color saturation. Did we ever get the truly interactive, all-hackable open world promised to us in the original Watch Dogs' 2012 E3 presentation? No. Nor did we ever get the graphical fidelity that same preview demonstrated. After Watch_Dogs' shameful release shook fan trust in Ubisoft, we all hoped Watch_Dogs 2 would serve a purpose and right the wrongs of its predecessor. Our hope was misplaced.
Credit: Ubisoft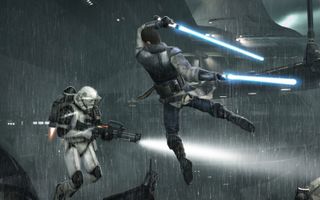 Star Wars: The Force Unleashed II
Though a neat idea in concept and halfway there in execution, The Force Unleashed II failed to stick the landing and make itself a worthy sequel. Featuring some of the prettiest graphics to ever grace the Xbox 360 and PS3, great voice acting, and a solid story, this game was close to being a success. But it dropped the ball in two major ways: gameplay and length. It didn't provide enough new features to differentiate itself from its predecessor, and, worse, it ran only 6 hours long. Given the aforementioned shallowness of this title's gameplay, this wasn't an infinitely replayable 6-hour campaign, either (unlike superior games, such as Vanquish). With that said, pointless sequel as it might have been, this game definitely made for a fun Star Wars experience to run through, if only once (and even then, only if you bought the title at a massive discount).
Credit: LucasArts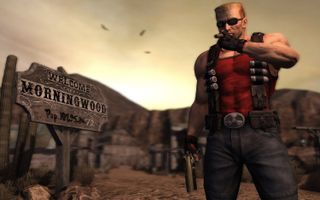 Duke Nukem Forever
Due to numerous delays, developer swaps and a bevy of internal issues, Duke Nukem Forever failed to materialize until 15 years after it had started development. As a result, its presentation, style and technical capabilities were all horribly dated by the time it finally released. Though a crude, rude and sometimes fun trip through the bizarre world of Duke Nukem, Forever often failed to do anything but remind fans to stick to the classics — or wait for better, more swiftly executed games in the future.
Credit: 2K Games