18 Steam Tips All PC Gamers Need to Know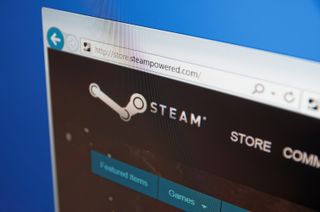 Make the Most of Steam
Steam isn't just a storefront where you buy games -- it also provides a ton of key services to PC gamers. If you're new to PC gaming, and even if you're not, you'll want to know everything this platform lets you do. Here's how to use features like taking screenshots, organizing your library, getting a refund and setting up Steam broadcasts. We'll also let you in on a whole bunch of other perks that help you get the most out of your Steam account.
Credit: g0d4ather / Shutterstock.com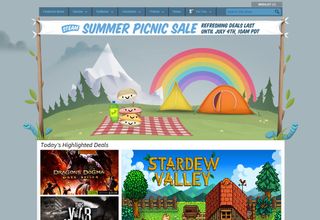 Watch for Steam sales
Steam sales occur much more frequently than they used to, but each sale event is still a very big deal. The usual times to look for deep discounts is around the holidays and right in the middle of the summer months of July and August. Steam also holds shorter sales events during Halloween and springtime, and will occasionally hold publisher-specific weekends.
If you're patient, you can buy up all your games during these sales and never pay close to full price for anything in your library. It can be easy to go overboard when you see games you want get a 70 percent price cut, so try to keep your free time in mind when buying up all these games you're definitely going to play, OK?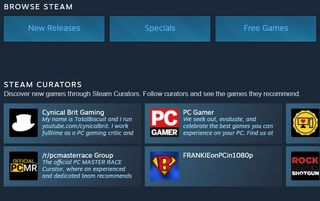 Sift through the store
Steam's catalog of games is truly titanic, and that's not always a good thing. Fortunately, the platform offers a few ways to help you browse its unwieldy list of games and avoid the influx of low-end shovelware that has been dumped onto the platform over the last few years.
Steam Curators are people whom you can follow, people you may know from elsewhere on the internet, who create lists of games and a brief recommendation for each. Follow the people whose tastes you trust to help you find the good stuff. There's also the Steam Discovery Queue, an algorithmic listing of games you might like based on what you own, what qualities users have tagged games with, and what you've told Steam you like.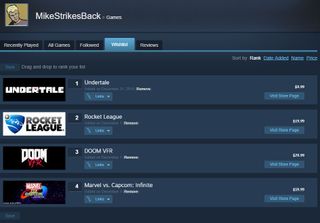 Build your wish list
Steam's wishlist is a great tool for keeping an eye on games you're interested in but don't want to buy right this moment. The list can be found under the Store tab at the top of the screen and can be organized by dragging entries around in any order you choose. Steam will send you an email when something on your wishlist is discounted, making it easy to score good deals.
Wishlists are also public by default, in case any of your Steam friends feel like being generous, or if you need an easy gift for a friend of your own.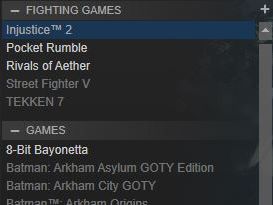 Manage your library
So now you have more games in your library than you know what to do with. Are you going to play them all? No! But you can at least organize them into lists that make things easier to find. Right-click any game and select Set Category to create custom collapsible lists. If you truly despise a particular game showing in your library at all, you can choose to hide it, which tucks it away in a separate tab where you can pretend you never bought it.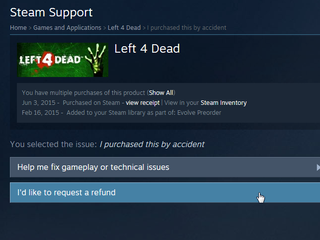 Refund your purchases
Speaking of regret, you may wind up wanting to have a game refunded at some point. Access your account and purchase history at the top right of the screen, then select the transaction in question to get the refund process started. Refunds remove your access to the game, naturally. They can be sought only if you have less than 2 hours of playing time logged, and less than 2 weeks have elapsed since your purchase. Steam's refund policy states that it will "issue a refund for any reason."
Worth keeping in mind is that the policy states that the company monitors "abuse" of refunds and that "we do not consider it abuse to request a refund on a title that was purchased just before a sale and then immediately rebuying that title for the sale price."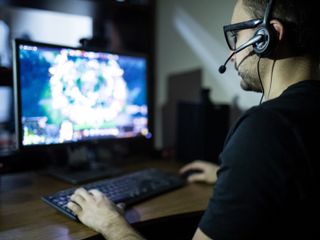 Play with your friends (and watch them, too)
The Steam friends list lets you see people's availability and what they're up to, and it also lets you chat directly with them in text or voice chat. Many multiplayer games let you join a friend's session through the friends list by just clicking Join Game. And if you want to see what someone is playing, you can request to spectate their gameplay and Steam will begin streaming a live video feed without any setup needed on either end.
You can spectate anyone, not just people on your friends list. Broadcast settings can be made public without permission needed to spectate, viewable only by friends, or by permission only. Archives of the stream feed are not saved, but a stream text chat is provided during broadcast.
Credit: Shutterstock.com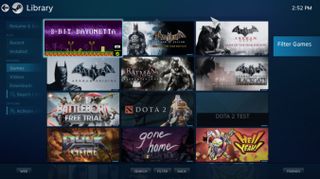 Use Big Picture Mode on a TV
If you try to navigate Steam regularly from your couch, you'll quickly see that the menu elements are all tiny and hard to see. Big Picture Mode is an alternative, console-style interface that makes your game library and all other options large and easy to see, and also easier to navigate with a controller. To enable it, just click the controller icon on the top right of the main Steam screen.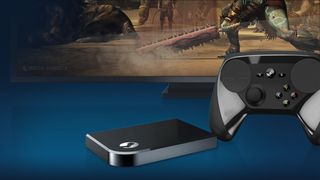 Connect to a TV remotely with Steam Link
You're interested in Big Picture Mode and sitting comfortably on a couch with a controller in your hands, but your TV is downstairs and your gaming PC is upstairs. Aside from running a comically large HDMI cable, you can buy a small Steam Link peripheral for $49.99 that will wirelessly stream PC games between a PC and TV over a wireless router.
And if you're feeling adventurous, you might want to try out the Steam Controller that attempts to combine the benefits of a keyboard and mouse with the comfort of a controller.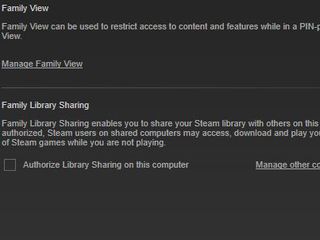 Share your Steam library
Your Steam library can be lent out to five other Steam accounts and 10 other computers. The feature is aimed at different users sharing a library of games on the same PC without messing up game progress or achievements, but you can give remote access to your Steam library as well. Only one account can have access to the library at a time, with the lending account having priority over the receiving account. You can set up library sharing through the Family section of the Settings menu.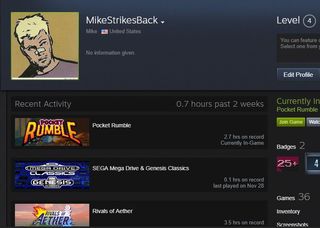 View your Steam profile
Your Steam profile is accessible at the top of the screen listed under your username. It tracks all of your activity and works as a social page for others to leave messages and for you to display any details about yourself. All of it can be made public, private or viewable only by accepted friends. Your username can be freely changed as many times as you want, as often as you want. You can join community groups, view other people's profiles and track your achievements. Profile pages are also where you track your Steam Level, a score summary tied to trading cards, and your hour count for the games you've played.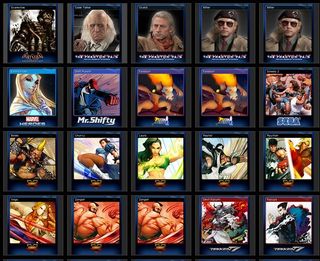 Collect your trading cards
Valve, the company that runs Steam, has a penchant for collectible and tradable side-market items, which can be seen in games like Team Fortress 2. Nearly every game you can buy will unlock trading cards associated with the game once you meet hidden play time requirements. These cards can be traded to users and sets can be assembled to earn badges that increase your user level. These cards are assigned a market value in real money, usually less than a dollar, that can bought and sold among users.
If you're worried about trading cards getting in the way of just playing games, don't be. You can easily ignore the whole thing.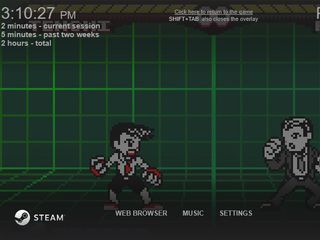 Use the Steam Overlay
While playing a game, you can pull up the Steam overlay by pressing Shift and Tab. This gives you quick access to several features rather than pressing Alt and Tab to move to another window. You'll see your friends list, the time you've played during the current session, and links to helpful things like the game's Steam forum page or user-created guides.
The overlay will also give you access to a music player that can be setup to play any MP3 files on your PC, and quick access to the Steam Workshop if the current game uses it.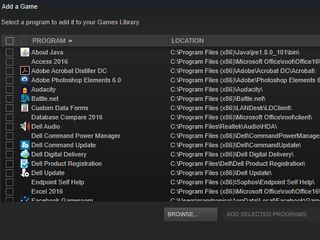 Add non-Steam games to Steam
Games bought on Steam will go directly into your library, but any other games on your PC can also be added to this list for easy access. On the bottom left of the library page is the option to either activate a Steam key or add a non-Steam game to your library. Steam will simply scan for executable files on your PC, whether it's a game or Microsoft Word, and add a shortcut to the selected file into your library. Opening a file shortcut through Steam will display you as "playing" the selected program to your Steam friends, but it won't bring along other features like streaming video or joining a multiplayer game.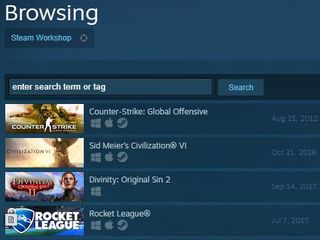 Utilize the Steam Workshop
Steam Workshop is Steam's built-in modding platform that people can use to publish mod content. Mods are browsable for the games that enable the Workshop and are downloaded and installed with a single click. Not all games participate in the Workshop platform, and different games allow for different levels of modification. Small indie games, like Dead Cells, for instance, use the Workshop so users can self-publish alternative language packs. A Steam Workshop option will show on the game's library page if the feature is supported.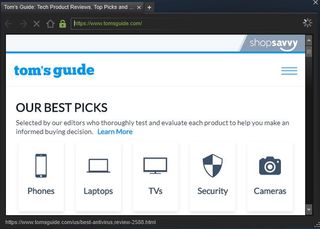 Use Steam as a browser
The Steam app isn't just a storefront and an online library, it's also a competent web browser. It's probably not anyone's preferred browser, but it comes in handy when using the Steam overlay during gameplay. By pressing Shift and Tab you can quickly launch the Steam browser to look something up, then press Shift and Tab again to go right back to your game. This is especially useful if moving to another window puts a performance strain on your PC while playing a game.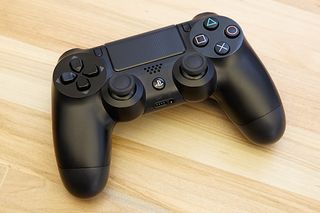 Use a PS4 controller with Steam
The PS4's DualShock controller has been directly integrated to work with games on Steam as well as the Steam interface. You can do a whole lot with the controller, such as completely remap the controls, set up profiles for custom controls for different games and navigate the Big Picture Mode or desktop menus.. For a full rundown on how to set it up, and to learn everything the PS4 controller can do on Steam, check out our full guide.
Credit: Jeremy Lips / Tom's Guide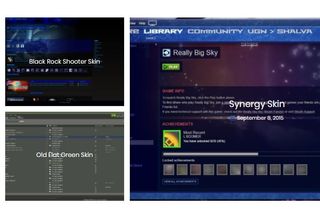 Change up your skin
In the Settings menu, in the Interface tab, you can select different interface skins. Steam doesn't offer alternatives itself, but many can be found online that clean up or just change the aesthetics of the menu design.
Credit: Steamskins.org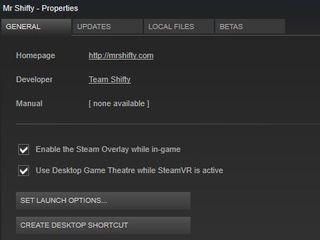 Manage your files
Right-clicking a game in your library and opening Properties gives you access to some useful options. You can browse your game's local files directly on your PC -- useful for some mods that require directly adding or changing files. This menu also lets you run a cache integrity check, which means Steam will check to see if you have every file you need and then download any missing or corrupted files it finds.