While the best DSLR cameras are waning in popularity these days thanks to the rise of mirrorless cameras, they're still a brilliant choice depending on what you need from a camera.
With the market's focus now being on the best mirrorless cameras, manufacturers aren't really producing many DSLR cameras these days. However, DSLR cameras don't just lose their ability to take great pictures because mirrorless is popular, so it's worthwhile checking what's out there before making a large purchase.
If you haven't yet decided between the two, check out our DSLR vs Mirrorless face off, where we go through the pros and cons of each. One of the biggest advantages of DSLRs is cost, as many models — especially older ones — can now be found for a bargain price. This often makes them popular for beginners.
DSLRs can also boast solid battery life, robust build quality and optical viewfinders, which present an actual view of the scene seen through the lens, as opposed to a digital display. This makes them popular cameras with many professionals, who swear by a tried and tested format that they've used all their careers.
So what are the best DSLR cameras? And which one should you choose? Here's our rundown of the best DSLR cameras, with an upper price limit of around $2,000.
The best DSLR cameras you can buy today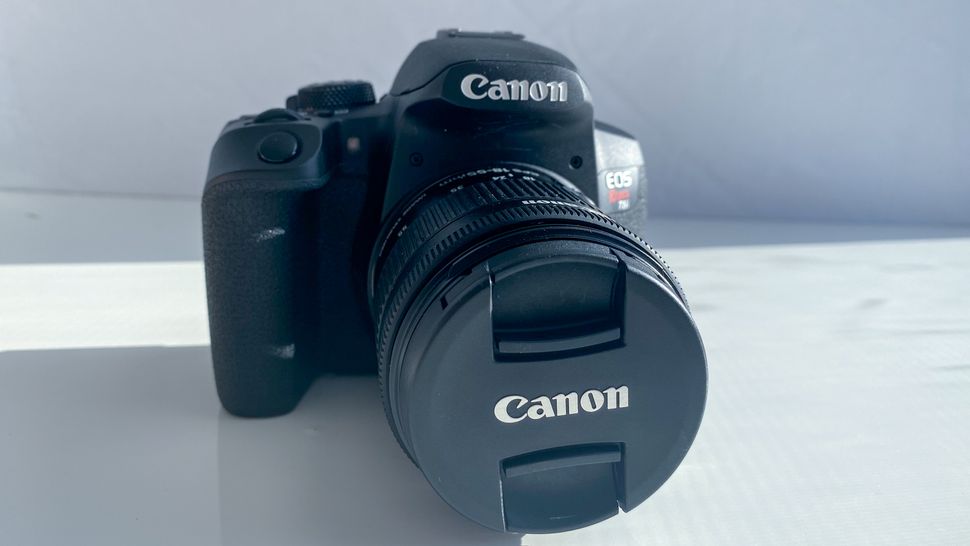 Most casual photographers will find the Canon EOS Rebel T8i to be the best camera for them if they're looking for a DSLR-style system. Like its predecessors, the T8i has a 45-point autofocus system, takes excellent photos and has a number of handy built-in guides to help newbies learn the ins and outs of the camera.
The EOS Rebel T8i can also shoot video at a resolution of 4K; while the framerate is capped at 24 fps, it should suffice for those who want to capture higher-quality movies. It also has a microphone jack for better audio and can even shoot vertical video, ideal for social media. It's not only one of the best DSLR cameras — it's one of the best cameras full stop.
Read our full Canon EOS Rebel T8i review.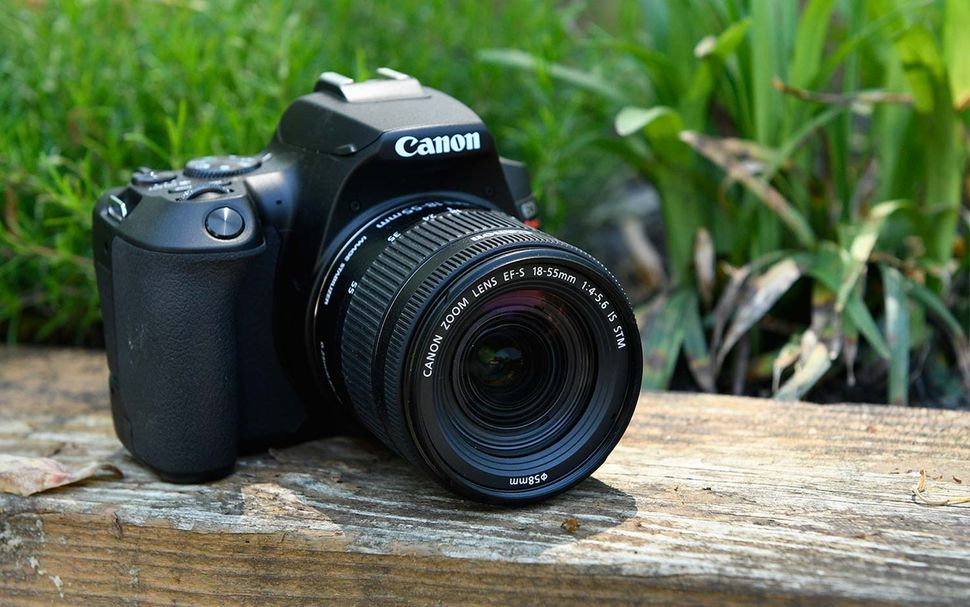 The Canon EOS Rebel SL3 is the best DSLR camera for those who want to shoot 4K video on a budget. This camera, which is aimed at beginners, is also very small and light — in fact, it's one of the smallest DSLRs around — and has a bevy of in-camera guides to help novice shooters. We also like the EOS Rebel SL3's 3-inch articulating touch screen, which makes it easier to take photos from odd angles.
In general, we were pleased with the quality of the photos and videos we took with the SL3. There are a few compromises to be made at this price, though: its internal image stabilization is only moderately effective, and its hot shoe doesn't work with third-party flash units. But with a price under $500, the EOS Rebel SL3 is great value.
Read our full Canon EOS Rebel SL3 review.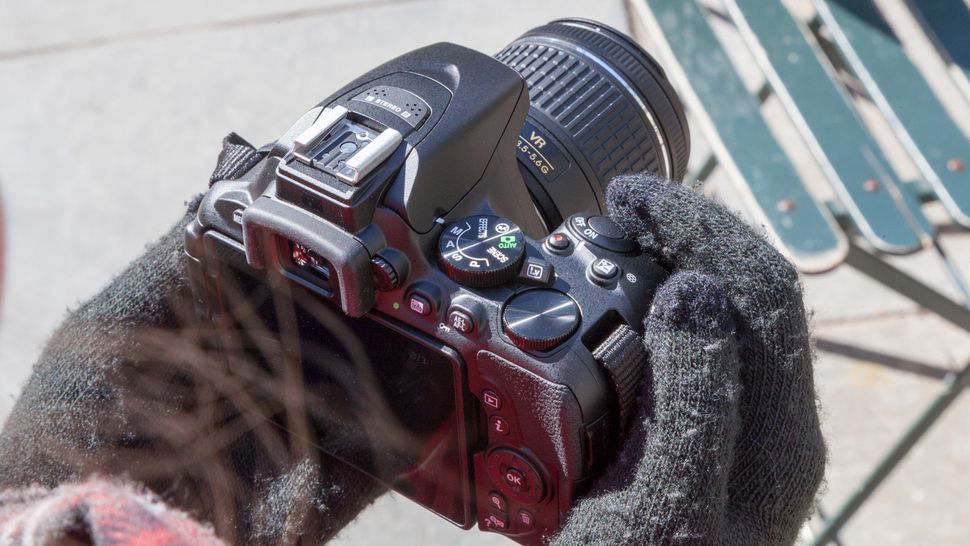 The Nikon D5600 packs a good deal of quality into a camera that's not too expensive. The D5600 sports a 24-megapixel sensor and an articulating touch screen, which makes tapping to focus and snapping a photo with a single touch a cinch. The D5600 delivers very sharp and detailed images, and sharing them is now easier with the inclusion of SnapBridge, which lets you transfer photos to your smartphone via Bluetooth.
One of the limitations of the D5600 — as with many of the best DSLR cameras in the price range — is that it can't shoot 4K video. Instead, it's limited to 1080p/60 fps, and while the quality is good, if your primary reason for buying a camera is videography, this probably isn't the one for you.
If you plan to get a Nikon, be sure to check out our list of the best Nikon camera accessories.
Read our full Nikon D5600 review.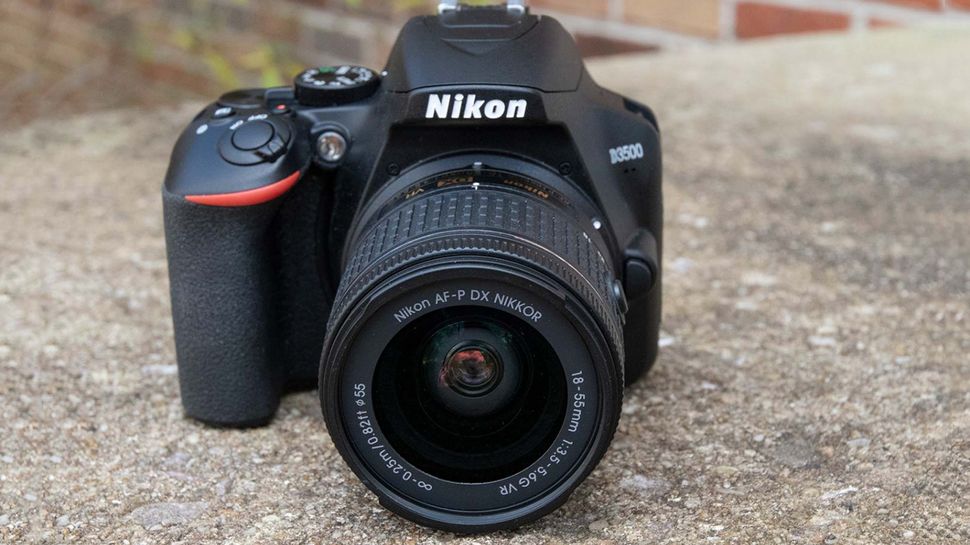 A camera that lets you grow, the D3500 is one of the best DSLR cameras for beginners, as it has guides to explain its more advanced features, but it will shoot great photos in almost any situation. While it has many of the same features as its predecessor (the D3400), including a 24.3-MP APS-C image sensor, the Nikon D3500 has a faster processor and a refreshed design that makes it easier to use.
We also appreciate the longer battery life and the ability to control the camera (somewhat) from your smartphone via Bluetooth. However, this camera isn't the best when shooting video, as it maxes out at 1080p and lacks a microphone jack. Plus, its rear LCD is fixed, and lacks touch capabilities. But for those who are looking for a DSLR to learn the basics, you can't go wrong with the Nikon D3500.
Note: The D3500 is in short supply at the moment, so if you're considering it and see it available, you might need to move fast.
Read the full Nikon D3500 review.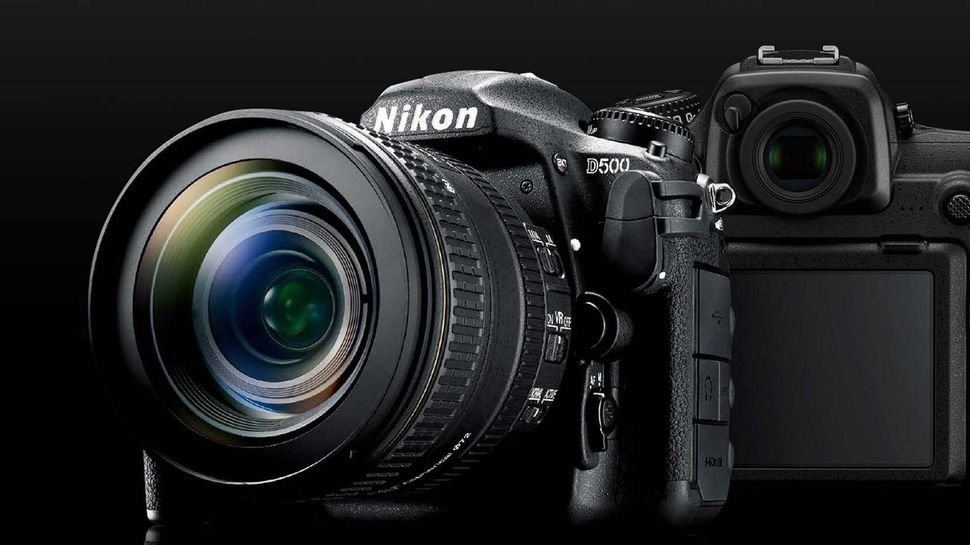 The five-year-old Nikon D500 remains Nikon's premier DX-series DSLR and puts many more recent cameras to shame. It's big, well built and fairly heavy, so not necessarily the camera to go for if you want something you can stick in a bag for a day trip, but as semi-pro enthusiast models go, it's one of the best DSLR cameras.
Image quality is excellent: its 20MP stills will rival or beat those from all but the most expensive full-frame models, and it also has excellent autofocus and a fast burst shooting speed of 10 fps.
It can also shoot 4K video, although note that it maxes out at 30 fps; if you want to shoot smoother 60 fps footage, you'll be limited to 1080p, so if video is your primary concern you'll probably want to look elsewhere. But if you mainly shoot wildlife, sports or landscapes, it's one of the best DSLR cameras you can buy.
Read our full Nikon D500 review.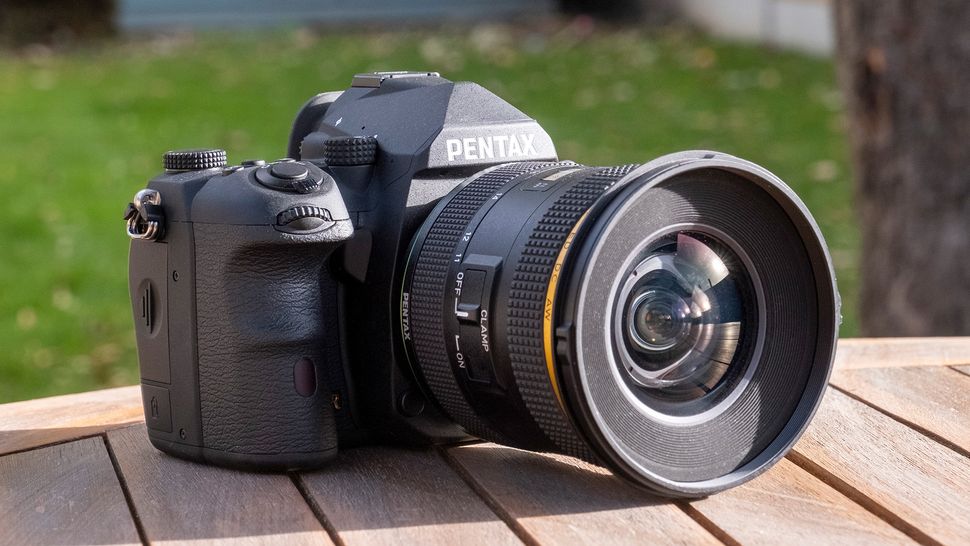 The Pentax K-3 III is the newest model on this list; in fact it's the first DSLR to be launched in a couple of years. It's also an excellent camera in many ways, with a 25.7MP APS-C sensor that's capable of taking images of breathtaking beauty. The in-built 5-axis image stabilization is also excellent, helping you to get sharp shots even in low-light situations. The high ISO range helps here, too — you can shoot all the way up to ISO 25,600 and get usable results. We're also big fans of its build and handling; it's packed with manual controls just where you need them and is built to withstand the elements.
In fact, it would be even higher up this list if not for a few drawbacks, among them the high price, lack of flip-out screen and a slightly average video setup that only gives you cropped 4K footage plus outdated contrast-detection autofocus. Still, if you value stills over video and if you want to buy into Pentax's excellent lens system, it's a fine choice.
Read our full Pentax K-3 III review.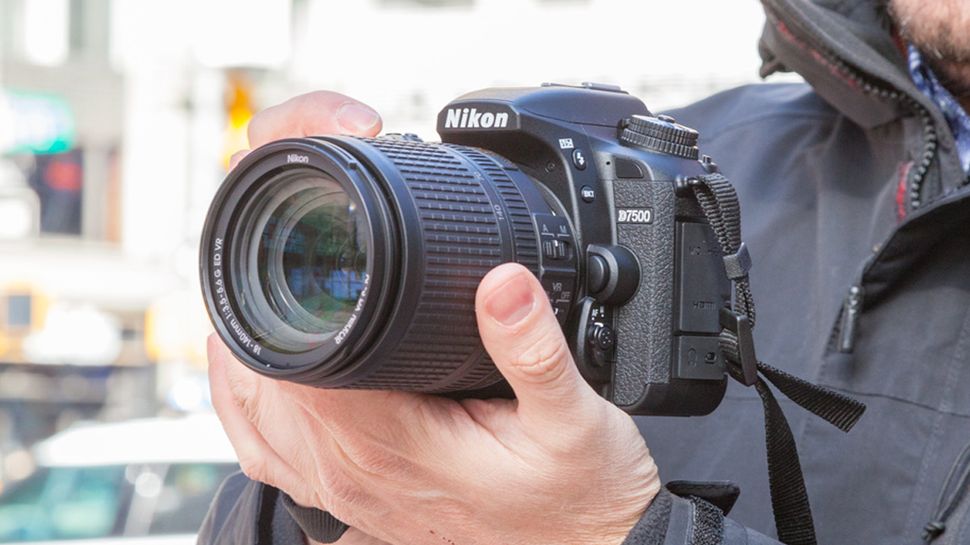 The D7500 is best thought of as a mini version of the D500 above, with some of its big sibling's features stripped out but with a smaller body and a cheaper price tag. The 20.9-megapixel sensor is exactly the same as that in the D500, as is the Expeed 5 image processor, but continuous shooting is reduced to 8 fps and there are only 51 autofocus points rather than 153 as on the more expensive model. It also has a smaller viewfinder and one card slot rather than two.
That said, you still get 4K video recording up to 30 fps and a handy 3.2-inch tilting LCD touchscreen display, and image quality is excellent. And, like all of Nikon's recent cameras, the D7500 sports the company's SnapBridge technology, so you can use Bluetooth, NFC and built-in Wi-Fi to connect the camera to your smartphone, tablet, or laptop to transfer photos and videos, and even control the camera remotely. If you can't stretch to the D500 but want more than an entry-level model, it's a fine choice.
Read our full Nikon D7500 review.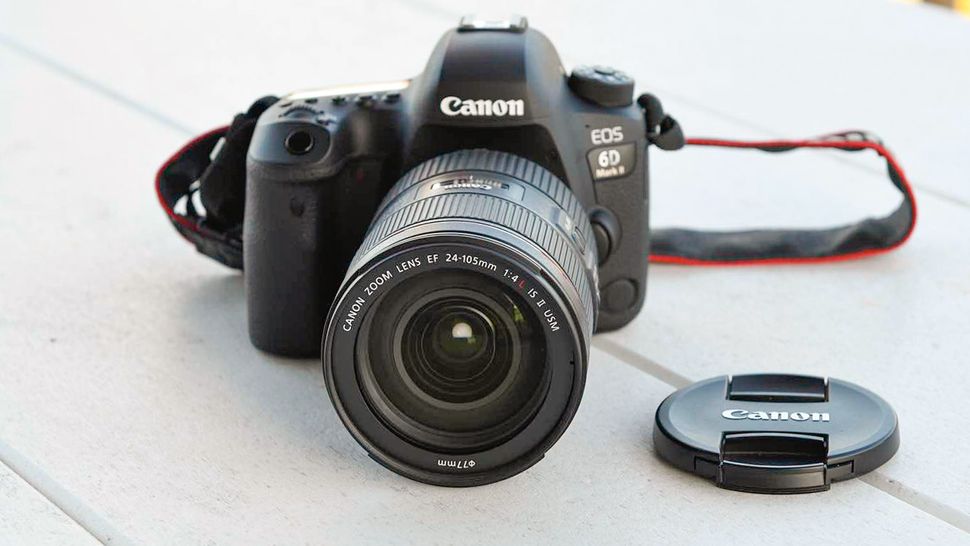 Now that it's a few years old, this full-frame camera has come down in price to where it's affordable for those whom photography is not a full-time profession. The Canon EOS 6D Mark II is the best DSLR camera with a full-frame sensor in this price range.
The EOS 6D Mark II takes excellent photos in a variety of conditions, and we also like that it can shoot at 6.6 frames per second and has a fully articulated touch screen. Its dual-pixel CMOS autofocus has a good 45 points, but doesn't cover the entire sensor.
We also wish that this camera had more than one memory card slot, but it has a healthy rated battery life of up to 1,200 shots, so you'll be set for a day's worth of shooting, easy. For those who want a full-frame DSLR without spending a truckload of cash, the Canon EOS 6D Mark II is a good option.
Read our full Canon EOS 6D Mark II review.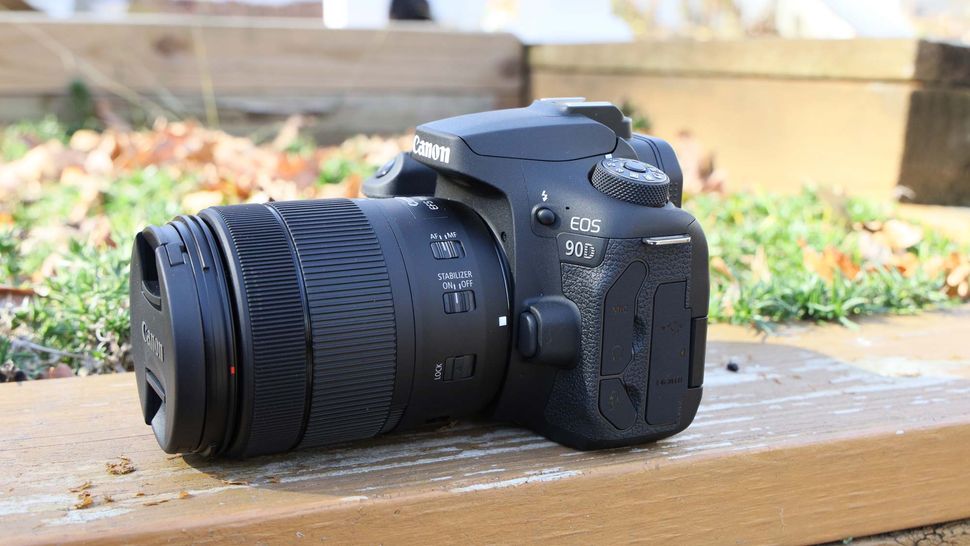 While many mirrorless cameras can shoot 4K video, this feature is relatively rare in DSLR cameras below $2,000. The Canon EOS 90D is one of the few exceptions, which is why it's the best DSLR camera for those who want to also do a fair amount of filming, but don't want to spend a lot of money.
When shooting video, the dual-pixel sensors of the Canon EOS 90D lock focus on the chosen subject, keeping it sharp regardless of where it moves. Plus 45 autofocus points ensure that it can accurately track subjects moving in front of the lens. And, it shoots 4K video, albeit at a max of 30 fps. A flip-out, tilting 3-inch touch screen lets you compose stills and video at a variety of odd angles, and a headphone and a mic jack will ensure you get the best audio.
Read our full Canon EOS 90D review.
How to choose the best DSLR camera for you
When shopping for a DSLR camera, you need to consider three things:
What is your experience level?
If you're just starting out, you don't want to spend thousands of dollars on a camera and lenses you might never use. If you're a beginner to DSLR cameras, we recommend one of the entry-level models, which have a number of built-in guides to help you learn the basics of how a DSLR camera works.
What are you going to use it for?
It's easy to go nuts on a camera and lenses; we know, we're tempted ourselves to get the coolest new gear and a lens that lets you see a tick on the top of a deer half a mile away. But be realistic: if all you're using the camera for is to take holiday photos and pictures of your cat, you probably don't need something quite so advanced.
How much do you want to spend?
Before starting your search, set a price limit of how much you're willing to spend, and then look for the camera whose features best fit within that figure.
Lastly, before making a purchase, you should try out the camera in person to see if you're comfortable holding it. See if you can reach all the buttons and dials with your fingers, and not lose your grip.

What are the differences between DSLRs and mirrorless cameras?
Though Mirrorless cameras are now more popular than DSLRs, the latter type of camera still has some advantages. Check out our mirrorless vs DSLR guide for the full story, but these are the key differences:
How we test DSLR cameras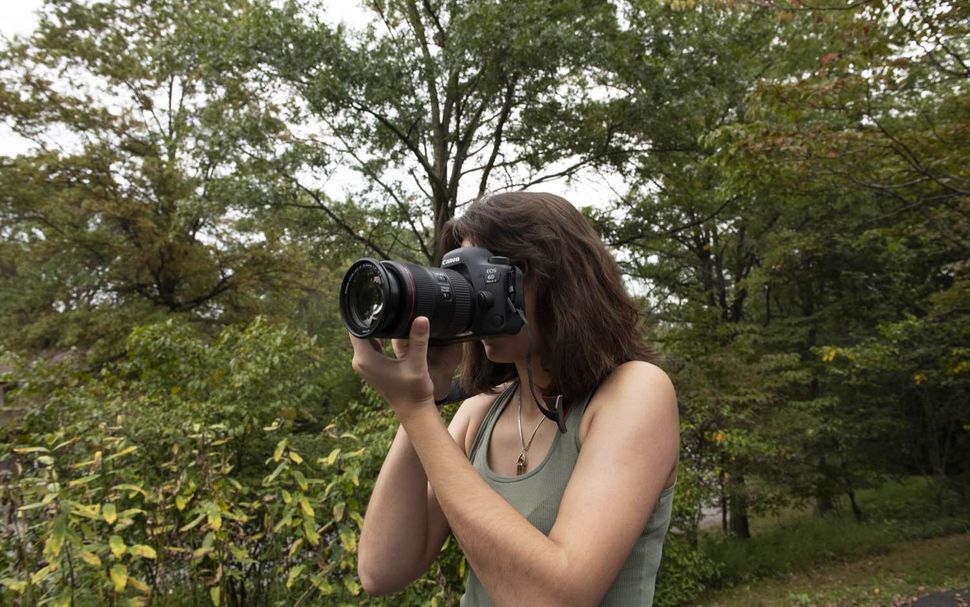 To evaluate DSLR cameras, we use them in a variety of settings, including low light, outdoors, indoors and more. We also photograph a number of subjects, such as people and pets, to see how well the camera captures skin tones. We generally use the kit lens that comes with the camera, to more closely emulate the same experience as consumers purchasing the camera.
In addition to still and video quality, we also rate the camera based on its ease of use: are the physical controls easy to access, and are the menus logically laid out? Finally, we evaluate the camera's battery life and other features, such as wireless control.
Be sure to check out all of our camera picks:
Best cameras | Best action cameras | Best waterproof cameras | Best point-and-shoot cameras | Best instant cameras | Best mirrorless cameras | Best cheap cameras | Best GoPro camera | Best GoPro accessories | Best drones | Best 360 cameras | Best iPhone lenses | Best iPhone tripods |DSLR vs. mirrorless | Best Nikon accessories | Best Sony a6000 accessories

The best apps and software for editing, managing, and sharing your photos:
Best photo organizer apps | Best photo storage sites | Best photo editing software | Best photo editing apps | Best photo collage apps