I cover the best streaming services and the must-see shows on them, and while I love to rave about the best new shows, I often find that many don't get the attention they deserve. In fact, the oldest show on this page is one that a friend just told me he started watching (and loves). So we've put together a list of the best shows you're not watching, with inclusions from many of the top streamers.
A major theme of this list, as you may notice, is that we're including single-season shows that weren't canceled — they were just designed to end after that run. These programs often fall by the wayside, as no second season means a lack of chatter about what happens next.
For those who already seen some of these shows? Good, we've been ranting about them, and we're hoping those raves have helped spread the good word. And if you've seen all of them? We salute your deep-diving abilities.
Fleabag (Prime Video)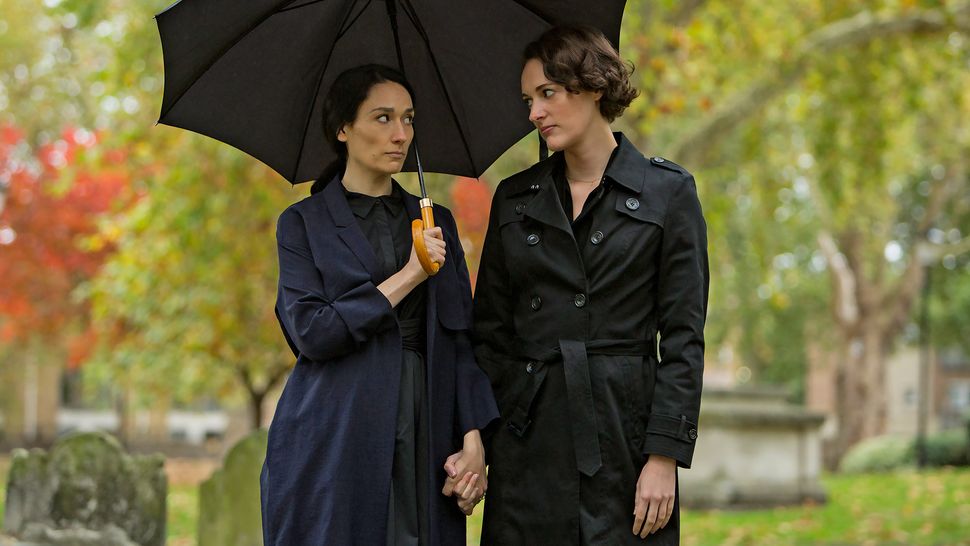 The series you're most-likely to have seen on this list, Fleabag ran for two seasons of drama and laughter on Prime Video and the BBC from 2016 to 2019. Each season is a perfectly crafted arc, and the series didn't overstay its welcome, following the chaotic life of Fleabag (Phoebe Waller-Bridge), a protagonist who's never called by that name.
It's just implied, unlike all of the wild statements in the series, which never lets a sentiment go unsaid. Most of those quips come from Fleabag herself, whose internal monologues are as raunchy as TV gets. You'll be able to tell if Fleabag is for you in its first episode, though the drama increasingly ramps up — to great success — by the end of the season.
How chaotic is her life? Fleabag is both the black sheep in her family, and her father (Bill Paterson) is dating her godmother (Olivia Colman). All the while, Fleabag is trying to repair her relationships and find her path as an adult, and is one of the best messes in TV history. Oh, and season 2 has a character we'll only refer to as Hot Priest (Andrew Scott).
Cast: Phoebe Waller-Bridge, Sian Clifford, Andrew Scott, Olivia Colman, Bill Paterson, Brett Gelman
Seasons: 2 (12 episodes)
Years: 2016 – 2019
Genre: Comedy/drama
Rotten Tomatoes score: 100%
Watch now on Prime Video
Station Eleven (HBO Max)
HBO Max has delivered not one but two fantastic post-apocalyptic dramas over the year and change, and they're wildly different shows. So, if you think the infected are the weakest part of The Last of Us, you need to check out Station Eleven. An adaptation of Emily St. John Mandel's novel of the same name, this series follows various people's lives before, during and after a pandemic breaks society as we know it.
And it all centers around one night at the theater, where an aspiring content creator named Jeevan Chaudhary (Himesh Patel) helps a young actress named Kirsten Raymonde (Matilda Lawler) when the world is falling apart and no adults are around to help her. Throughout the fantastic 10-episode run of Station Eleven, we see how adult Kirsten (Mackenzie Davis) is living through the re-shaped world, and how art continues to be a driving and uniting force for humanity. I'd tell you more, but I'd hate to spoil anything.
Filled with a phenomenal cast including Gael García Bernal, Station Eleven is one of the best HBO Max shows, but it's also a one-and-done show so good that we need it to get more attention.
Genre: Post-apocalyptic drama
Seasons: 1 (10 episodes)
Rotten Tomatoes score: 98%
Watch now on HBO Max
Black Bird (Apple TV Plus)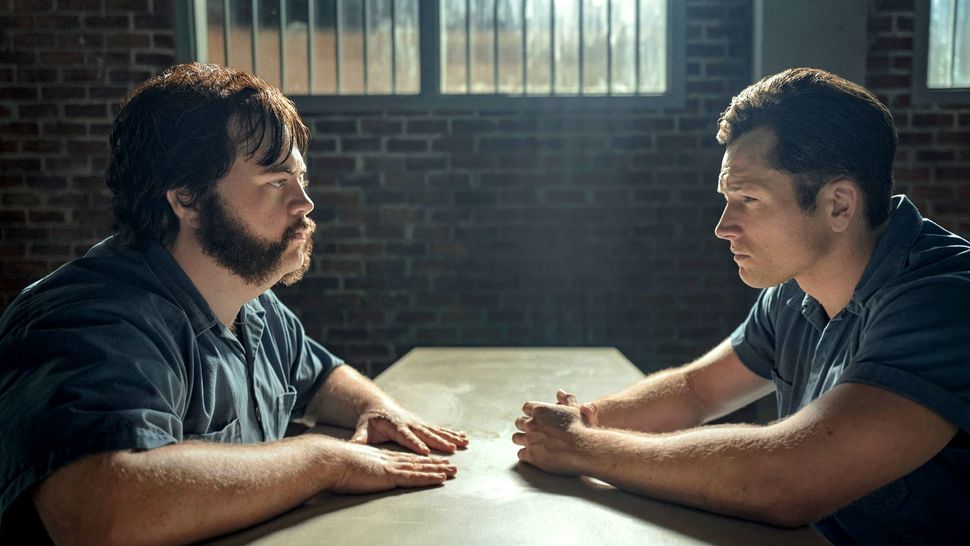 One of Ray Liotta's final roles (and a much more serious one than he has in Cocaine Bear), Black Bird is a true crime story that turns into an undercover investigation inside of a facility for the criminally insane. There, the charismatic drug-dealing James "Jimmy" Keene Jr. (Taron Egerton) is looking to befriend the peculiar Lawrence "Larry" Hall (Paul Walter Hauser), who is a suspect in the murder of an underage girl.
Unless Jimmy can pry the right details to help close that case, he's in deep trouble in the increasingly scary prison. On the outside, Jimmy's dad James "Big Jim" Keene (Liotta)'s increasingly deteriorating health gives Jimmy increased urgency to finish this job.
Possibly a little slow at its start, Black Bird is a thrilling cat-and-mouse story that will raise your blood level and leave you with more reasons to stay out of jail.
Genre: True crime drama
Seasons: 1 (6 episodes)
Rotten Tomatoes score: 97%
Watch now on Apple TV Plus
Reservation Dogs (Hulu)
Currently in the middle of a run that has its third season already confirmed, Reservation Dogs is successful enough to get renewed, but still under the radar enough to merit inclusion on this list. The series tracks a group of Indigenous teenagers — Elora Danan (Devery Jacobs), Bear Smallhill (D'Pharaoh Woon-A-Tai), Willie Jack (Paulina Alexis) — in rural Oklahoma who are tired of life on the reservation following the death of one of their friends.
While you'll enjoy Rez Dogs as a hilarious comedy series where the kids (and their parents) get into silly adventures that put them way over their heads, it's much more than that. The two strongest characters so far are Bear, who thinks he's the leader and he's clearly not, Elora who is ambitious and driven and gets herself into trouble at the start of season 2.
Cast: D'Pharaoh Woon-A-Tai, Devery Jacobs, Paulina Jewel Alexis
Seasons: 2 (18 episodes)
Years: 2021 – Present
Genre: Comedy
Rotten Tomatoes score: 99%
Watch now on Hulu
Red Rose (Netflix)
A parents' worst nightmare come-to-Netflix, Red Rose is a horror series that examines the ways in which many today are tied to their phones. This BBC series has just come to Netflix (where it's seemingly a hit everywhere but America), and shines a light on a group of teens who are being manipulated by an threatening app.
The series, which takes place in Bolton, a town North West of England, feels like a whole season of Black Mirror dedicated to a single story. And the app itself is practically a star of the film, standing out as a brilliant bit of malice hidden in plain sight. Not renewed for a second season, though one is still possible.
Cast: Amelia Clarkson, Isis Hainsworth, Natalie Blair, Ellis Howard, Ali Khan, Ashna Rabheru
Seasons: 1 (8 episodes)
Year: 2022 - present (ongoing)
Genre: Horror
Rotten Tomatoes score: 100%
Watch now on Netflix
Bad Sisters (Apple TV Plus)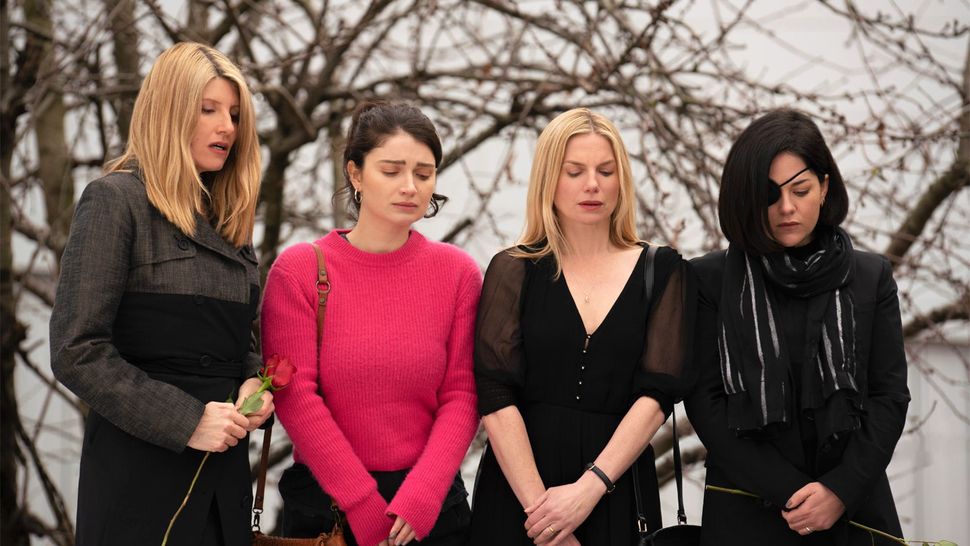 Apple TV Plus' strong 2022 had another winner with Bad Sisters, a dark comedy from Sharon Horgan (star and showrunner). While Bad Sisters is getting a second season (proving some did watch it), it still feels like one of those shows that is under the radar for most. That may have more to do with Apple TV Plus than anything else, but, regardless, you need to know about Bad Sisters.
When Grace (Anne-Marie Duff) becomes a widow, we learn that her deceased husband John Paul Williams (Claes Bang) was such a bad spouse that Grace's sisters actually celebrate his passing. And along the way you'll start to wonder if they actually did it. And that blend of dark comedy and murder mystery — the latter ramps up when insurance agent Tom Claffin (Brian Gleeson) comes knocking — makes for an excellent series.
Seasons: 1 (10 episodes)
Cast: Anne-Marie Duff, Claes Bang, Sharon Horgan, Eve Hewson, Sarah Greene,
Years: 2022
Genre: Dark comedy/Mystery thriller
Rotten Tomatoes score: 100%
Watch now on Apple TV Plus
Cunk on Earth (Netflix)
And now for something completely different. Mockumentary Cunk on Earth (another hit across the pond that hasn't found its U.S. audience yet), starring Diane Morgan as aspiring documentarian Philomena Cunk who's a little dimwitted. Or maybe she really loves to make to her interviewees confused.
One of our favorite new Netflix shows in recent history, Cunk on Earth is here to take the stuffing out of self-serious anthropology documentaries. While you might draw comparisons to Sacha Baron Cohen's work, Morgan (and writer Charlie Brooker) has all the same excellent comedic timing without any of the lowbrow physical comedy.
Genre: Mockumentary
Seasons: 1 (5 episodes)
Rotten Tomatoes score: 100%
Watch now on Netflix
Extraordinary
Extraordinary, a show so good our own Kelly Woo binged it in a single day, is a hidden gem over on Hulu. And that's probably because it's a show about super powers that doesn't aim for superheroics. Instead, Extraordinary wonders what would happen in a world where everybody gets superpowers on (or around) their 18th birthday. Everybody except for Jen (Máiréad Tyers), that is. Supported by her friend and roommate Carrie (Sofia Oxenham), Jen's 25 and bitter as heck about her lack of powers.
The first season (we're hoping for a second run) is a fun and funny arc you can finish in four hours, and filled with humor. And speaking of its comedy, we'd advise you to not watch Extraordinary with any older or younger relatives; Extraordinary gets quite NSFW.
Genre: Supernatural comedy
Seasons: 1 (8 episodes)
Rotten Tomatoes score: 100%
Watch now on Hulu
Shrinking (Apple TV Plus)
The most-recent series on this list, Shrinking comes from star Jason Segel and fellow executive producers Bill Lawrence (Scrubs, Ted Lasso) and Brett Goldstein (Ted Lasso's own Roy Kent). And while it shares some emotional DNA with Coach Lasso's show, Shrinking is its own piece of brilliance.
Currently airing its first season, Shrinking is a heartfelt and funny series that springs out of Jimmy (Segel), a therapist whose grief over his late wife is starting to erode his life. When he's not barely-parenting his daughter Alice (Lukita Maxwell), he makes the call to start breaking cardinal rules of therapy, which gets him into many an unfortunate situation. Jimmy's boss Paul (Harrison Ford in his second TV role in as many years) and colleague Gaby (Jessica Williams) are both going through their own drama, too.
Genre: Comedy/drama
Seasons: 1 (10 episodes)
Rotten Tomatoes score: 81%
Watch now on Netflix
More from Tom's Guide