We could see the MacBook Air 15-inch announced during WWDC 2023.
That's according to Mark Gurman, whose latest report claims Apple will debut the long-rumored laptop alongside macOS 14, iPadOS 17, iOS 17, watchOS 10 and tvOS 17 during the company's big spring event on June 5. Gurman previously said we'd see 3 new MacBooks unveiled during WWDC but this is the first time he directly stated the 15-inch MacBook Air will be shown at the event.
WWDC is usually where Apple announces updates to the operating systems running its iPhones, Macs, iPads, Apple Watches and Apple TV app. WWDC has seen its fair share of important hardware reveals — as evidenced by the company unveiling the MacBook Air M2 and MacBook Pro 13-inch M2 at WWDC 2022. Because of that, it's not too surprising Apple is reportedly debuting the 15-inch MacBook Air at the upcoming conference.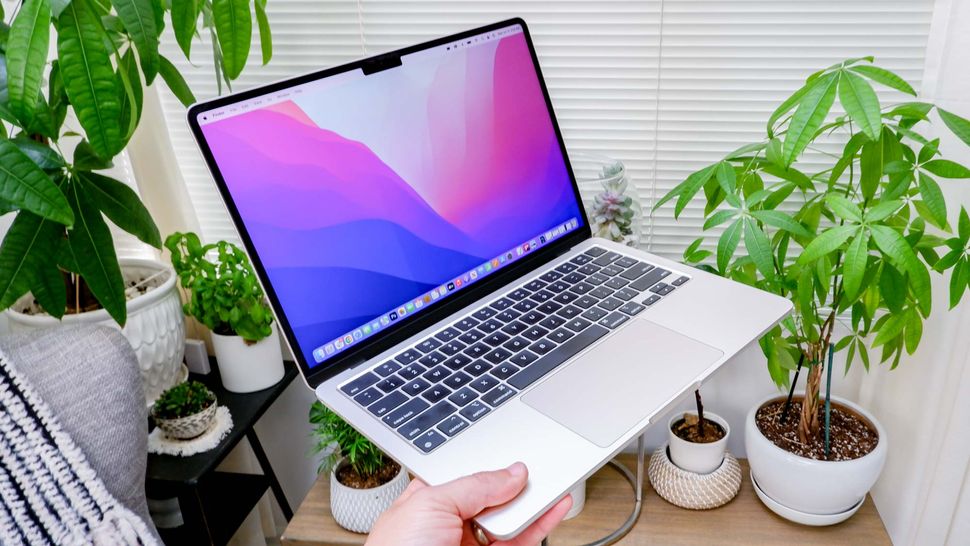 Rumors about a 15-inch MacBook Air have persisted for months. Numerous reliable sources, including Bloomberg's Mark Gurman, analyst Ming-Chi Kuo and display analyst Ross Young have all discussed the reported upcoming Apple laptop. In recent weeks, we've heard reports about production for the laptop ramping up and even a potential June launch date.
The MacBook Air 15-inch is expected to be a larger version of the 13.6-inch MacBook Air. Specifically, the new laptop is rumored to measure 15.2 inches. Instead of a tapered design, the new laptop should have flat edges like the new 13-inch Air and a function key row. The 15-inch notebook is also expected to have a 1080p webcam, upgraded speakers and MagSafe charging. But we wouldn't expect an SD card slot or HDMI port like the Pros have.
Mark Gurman's previous report said the 15-inch MacBook Air will feature the Apple M2 chip that debuted with the aforementioned MacBook Pro 13-inch. That's disappointing for those expecting the larger MacBook Air to sport the rumored Apple M3 chip. However, a new MacBook with an M3 chip is reportedly still in the cards for early next year. Bloomberg suggests that "higher-end versions of the M3 chip" are expected to follow for the 14-inch and 16-inch MacBook Pro "in the first half of 2024."
Outlook
As always, we should take this and similar reports with a dose of skepticism. With that said, given the abundance of reports from reliable sources, the 15-inch MacBook Air might not be a rumor for much longer. If the new laptop is real, it'll be interesting to see where it stands along with the best MacBooks.
WWDC 2023 isn't too far off so we'll hopefully get answers soon. Stay tuned for more!
More from Tom's Guide