A MacBook Air 15-inch has been talked about for a long while, and the rumors keep coming. And now, according to display analyst Ross Young (via 9to5Mac), Apple's suppliers have started ramping up panel production for the upcoming big-screen MacBook Air.
As we previously reported, Ross said panel production began in February and started ramping up in March. Production will apparently ramp up again this month (April) before the new MacBook Air is officially announced, which could be in a few weeks. "We don't know the precise launch timing, but would assume late April/early May," posted Young to his Super Follows on Twitter.
This isn't the first time we've heard rumors about a potential 15-inch MacBook Air. A number of reliable sources, including Bloomberg's Mark Gurman, analyst Ming-Chi Kuo and, of course, Ross Young, have all hinted at the possible upcoming Apple laptop in recent months.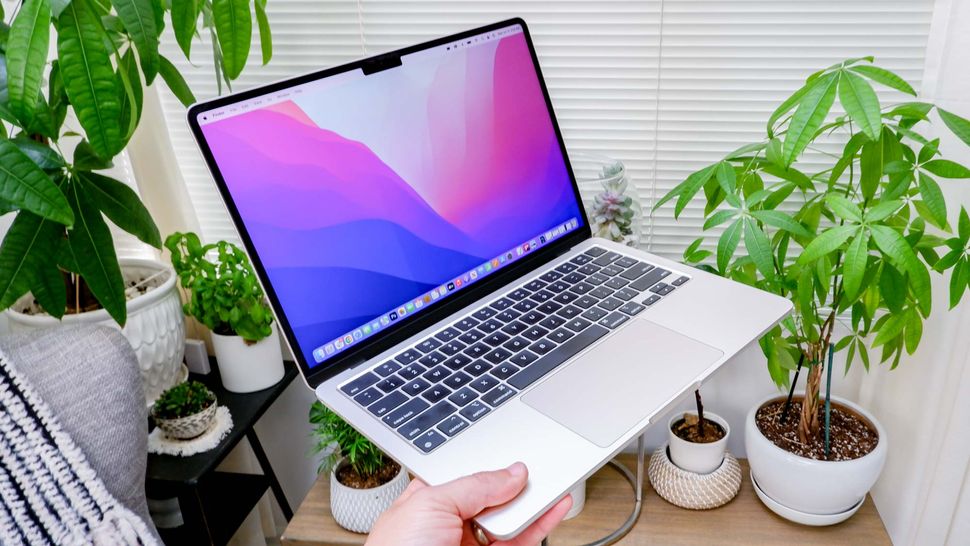 As we reported all the way back in June of 2022, Bloomberg's Mark Gurman says the 15-inch Air is envisioned as a wider version of the 13-inch MacBook Air 2022. Gurman claims Apple initially planned to design the MacBook Air 2022 with a 15-inch screen but decided to stick with a 13.6-inch display that's slightly larger than the 13.3-inch screen on the previous MacBook Air 2020.
Previous reports suggest that the 15-inch MacBook Air would feature the Apple M2 chip that debuted with the 2022 MacBook Pro 13-inch. However, it's possible the new MacBook Air might sport the unannounced Apple M3 chip, according to 9to5Mac's sources. The sources in question claim the chip will be used in two different models with 13- and 15-inch displays.
Outlook
Time will tell if a 15-inch MacBook Air is indeed in the works. We can't say for certain if this laptop will see the light of day, but given the strong track record of those saying this machine is on the horizon, it looks highly likely.
With WWDC 2023 fast approaching, we'll hopefully learn more soon. As always, we'll keep you updated on all the latest rumors surrounding the MacBook Air 15-inch.
More from Tom's Guide